My house is a mess. And I wish I were kidding about that.
Not only are we in the process of re-doing the powder bathroom, but I have peaches coming out of my ears. I spent all evening canning peach jam.
Our powder bathroom currently looks like this:
The vanity is in the garage getting ready for a makeover…. and everything else is now taking up residence in the dining room.
And our attached garage is full of tools and planking and beadboard… all just waiting to be installed….
And then last night I started canning peach jam. My kitchen looked like this: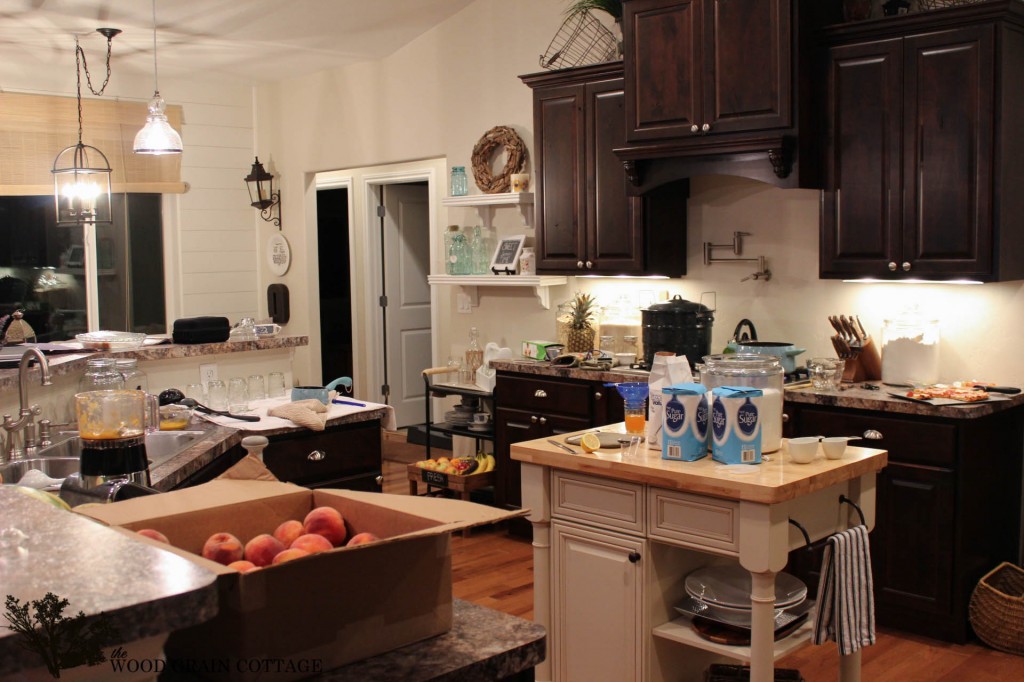 I couldn't have found an extra space on my countertop if I wanted too…
Just keepin' it real.
But at least I woke up to these sealed beauties: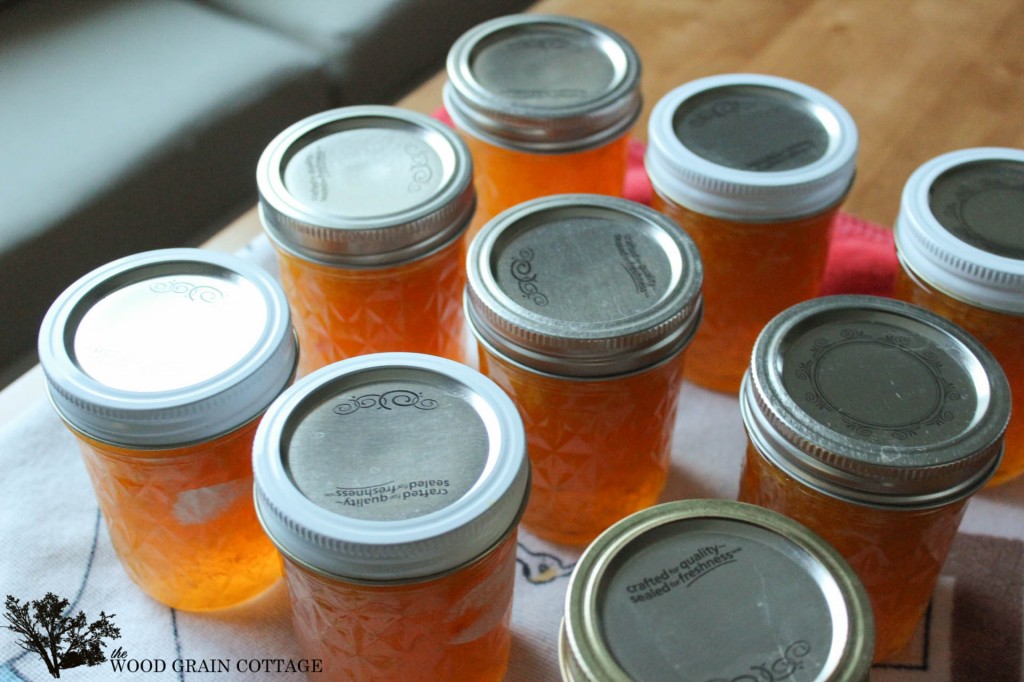 I still have a lot more to do, but today I'm off to visit my papa in the hospital. He's having hip replacement surgery.
Have a terrific weekend… I'm hoping to get my house back in order and to have a powder bathroom that isn't a complete construction zone.
We'll see!