In 3 simple steps, bring old cabinet hardware back to life by removing layers of paint that have been there for years. Simple, easy, and transforming! Here's how to remove paint from cabinet hardware…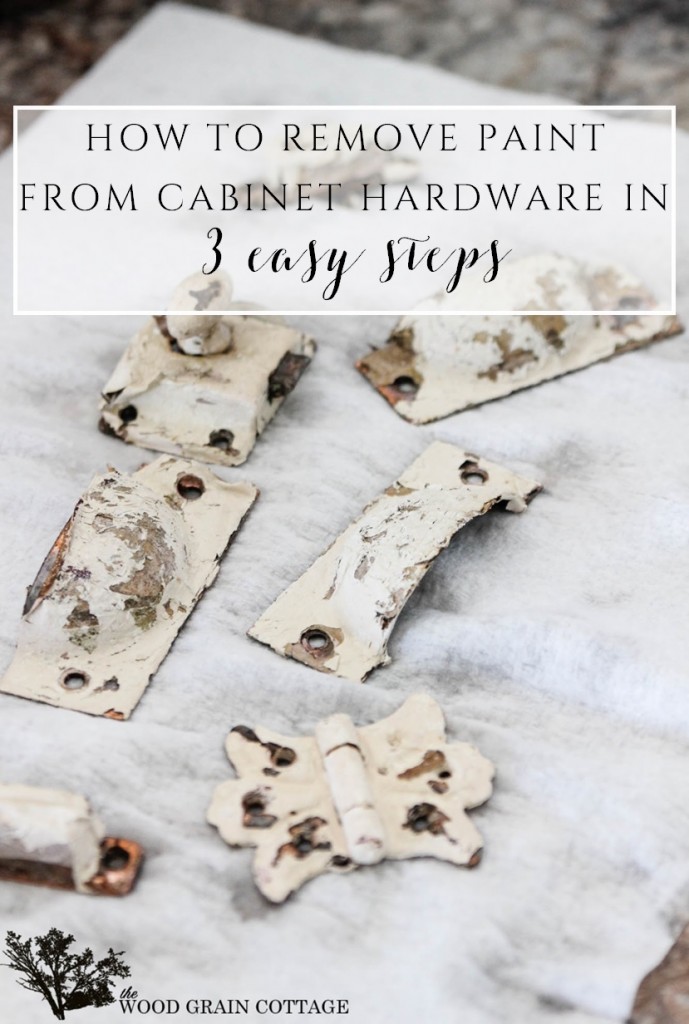 Our Fixer Upper had so many lovely original details, and one of them was the cabinet hardware on the super amazing built in closet in the master bedroom. From the second I first laid eyes on it, I knew I wanted to keep the cabinet original, but bring it back to life. Giving the hardware a good scrub was part of that, but I was a little bit intimidated with the different layers of paint showing.
Luckily, my solution was waaay easier than I thought. I put this project off for so long thinking it would be a time consuming pain. And in about half an hour, I had them back to their original condition. Good thing I worried about it! 😉
Here's how:
First, I added all the hardware (hinges, screws, pulls, and latches) to a metal pot, and filled it with water, leaving about 2-3 inches to the top…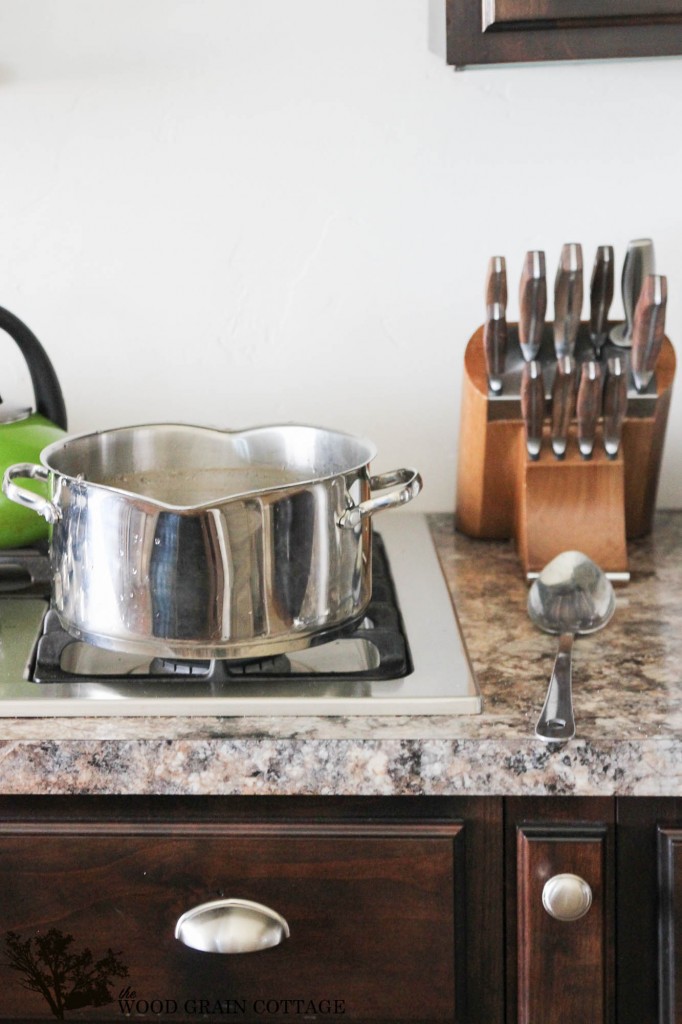 I brought the pan to a full boil, then reduced it to a simmer for 15 minutes. I made sure to keep an eye on the pan, and as the water evaporated, I added a bit more. Make sure your pan doesn't boil dry!
The longer the hardware simmered, I could see the paint starting to flake off. I pulled out a cup pull, and used a metal spoon to see how loose the paint was getting. Once it began to fall off, I turned off the heat, and drained the hardware on a paper towel…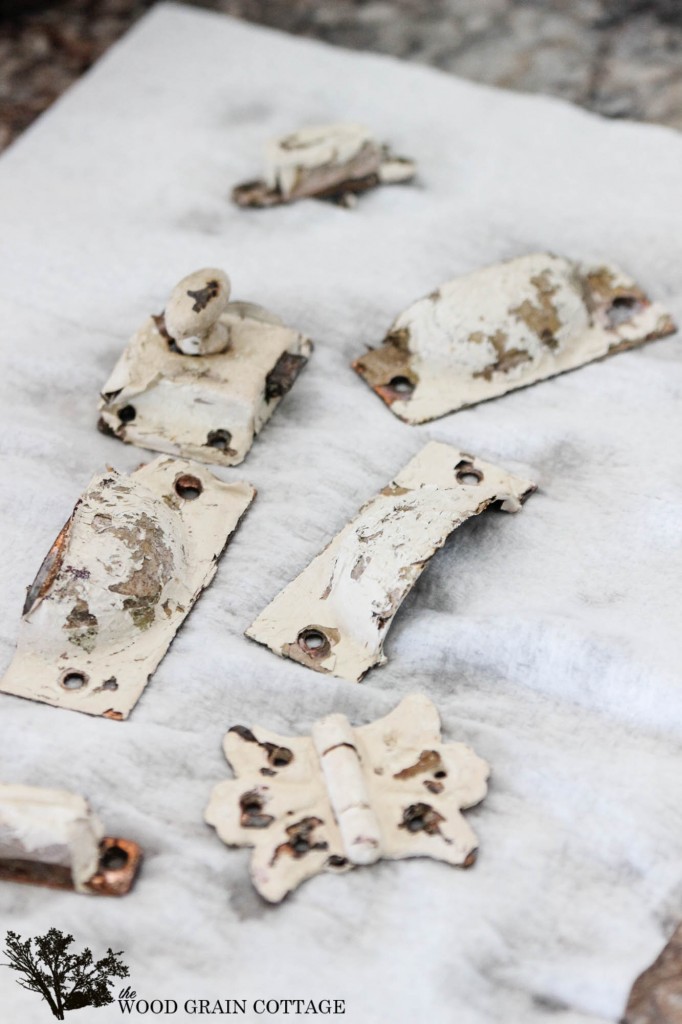 Once they were cool to touch, I started peeling the paint off. To do this, I sat a metal colander in the sink, ran a bit of cool water, and ran my fingers over the loose paint. It didn't take very much effort for the paint to start falling off in large chunks…
It even worked beautifully on the screws. I used a small flat-head screw driver to remove any paint in the notches.
With the paint removed from the hardware, I used a brush to scrub any leftover residue, and used a soft cloth to remove any remaining water, and to prevent rusting.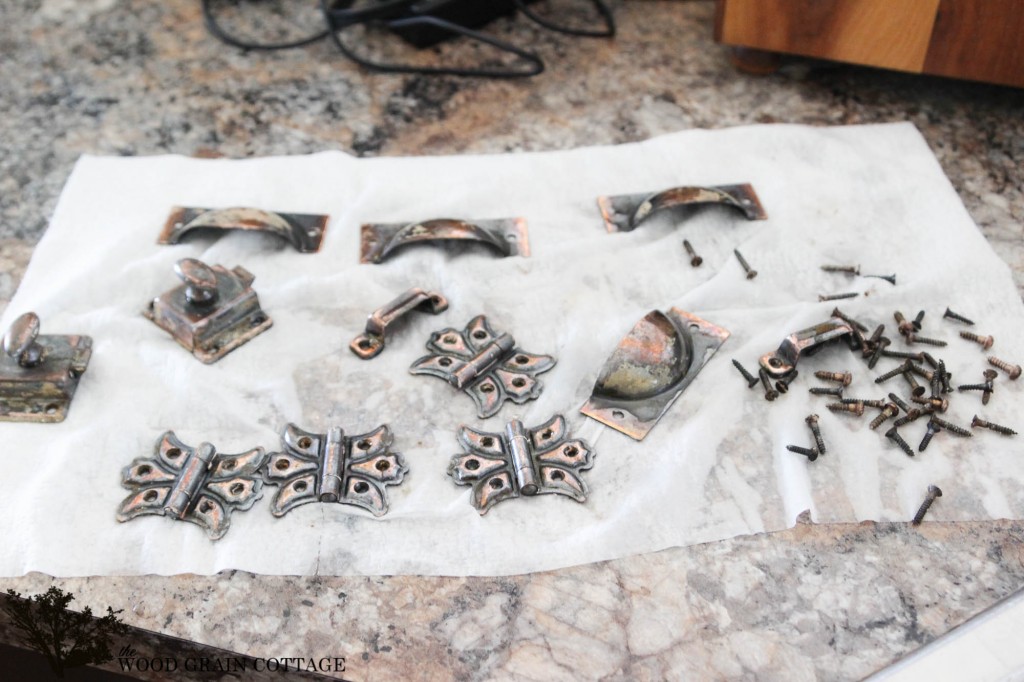 Here are a few examples to show how fabulously this worked…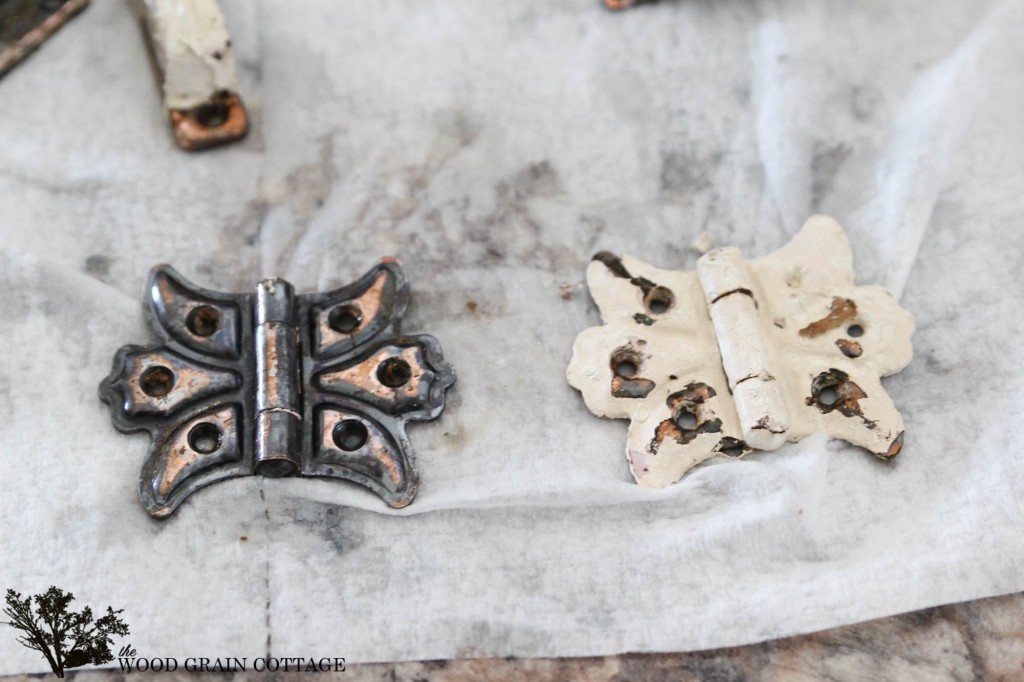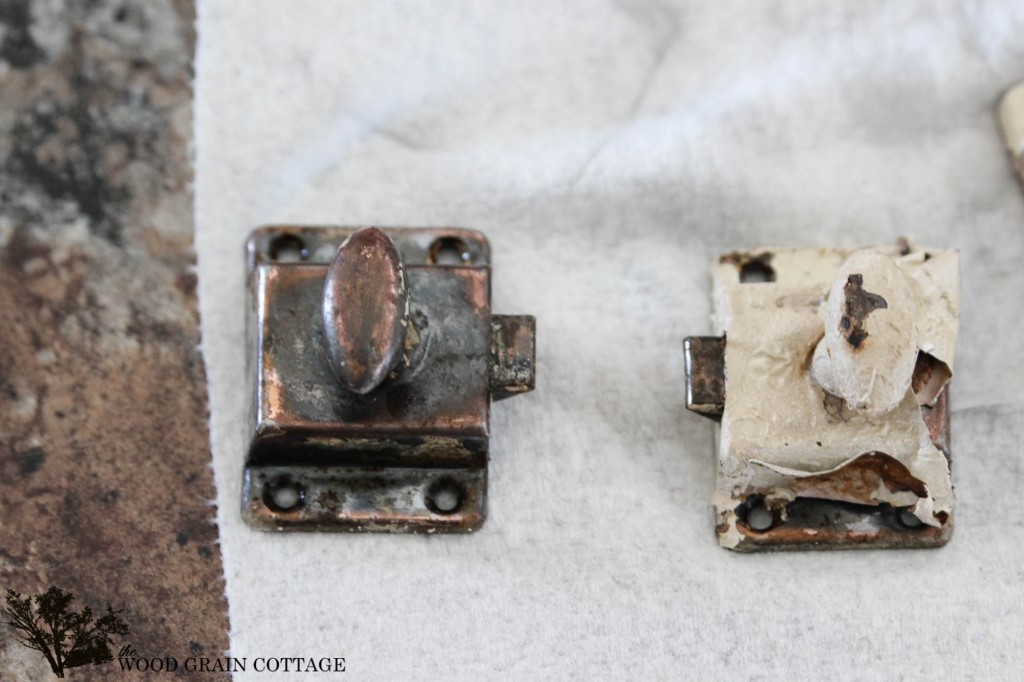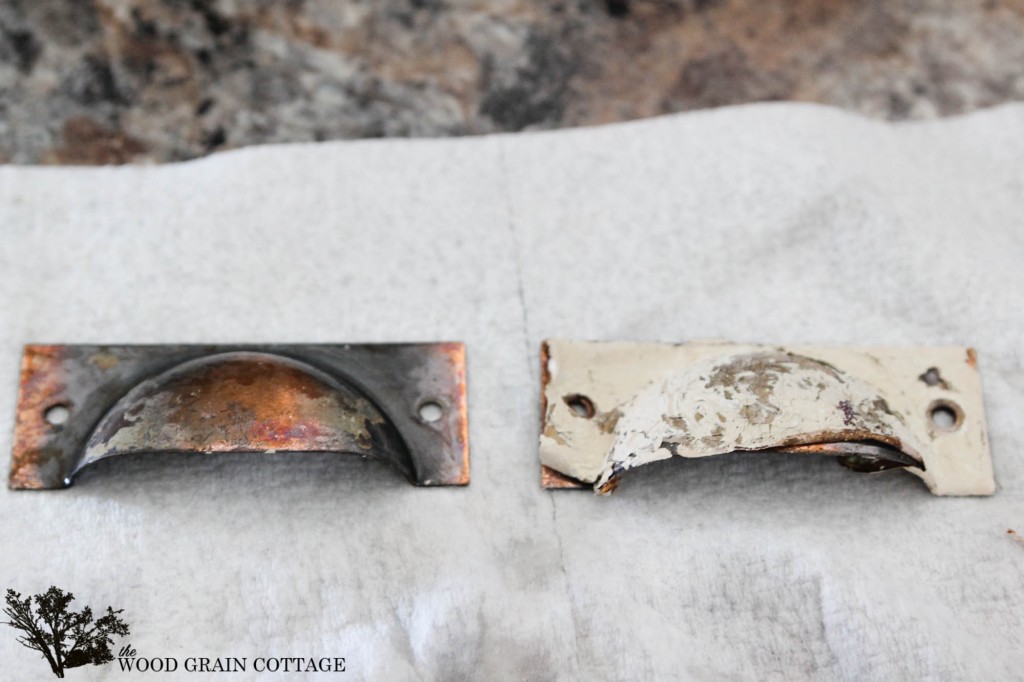 And of course, here's a little before and after of the actual cabinet…
Before: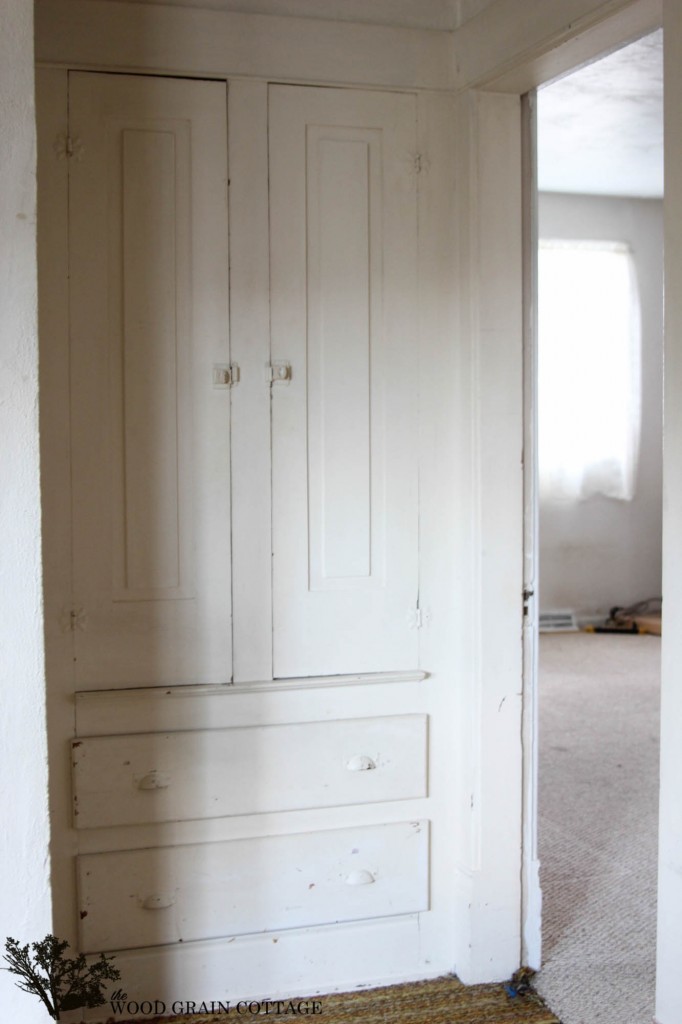 After: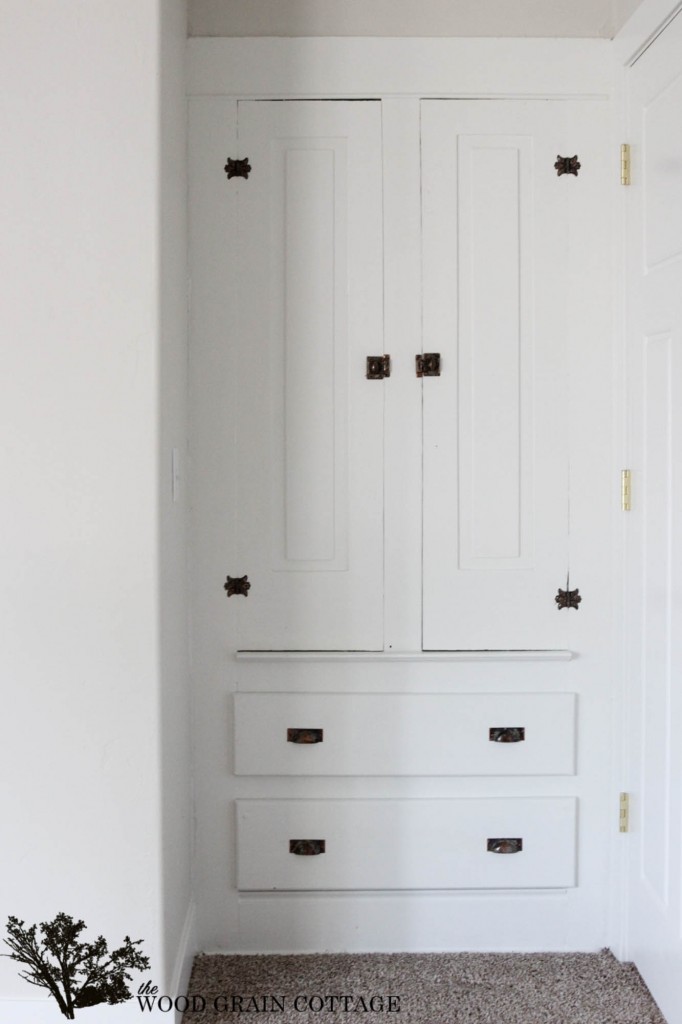 Much better!
I'm so happy we were able to keep this closet the same. It had so much character, and I really didn't want to change it. It's one of the only remaining things in the house that didn't get changed in appearance.
So, moral of the story: Don't be scared, or worried about removing paint from your existing cabinet hardware. It's so easy, and worth it!