Ready to paint your floors? See my tutorial on how to paint plywood floors!
We continue to make progress in the loft for our online shop. It's amazing to see how far we've come since we started! There's been so much work to get it where it's at… I am so thankful!
Today, I wanted to talk about the flooring. It's just your basic plywood floors, certainly nothing special, but it wasn't in our budget to install new flooring, especially since we had the loft finished with drywall. So, I decided painting would be the easiest, most cost effective way to dramatically change the appearance.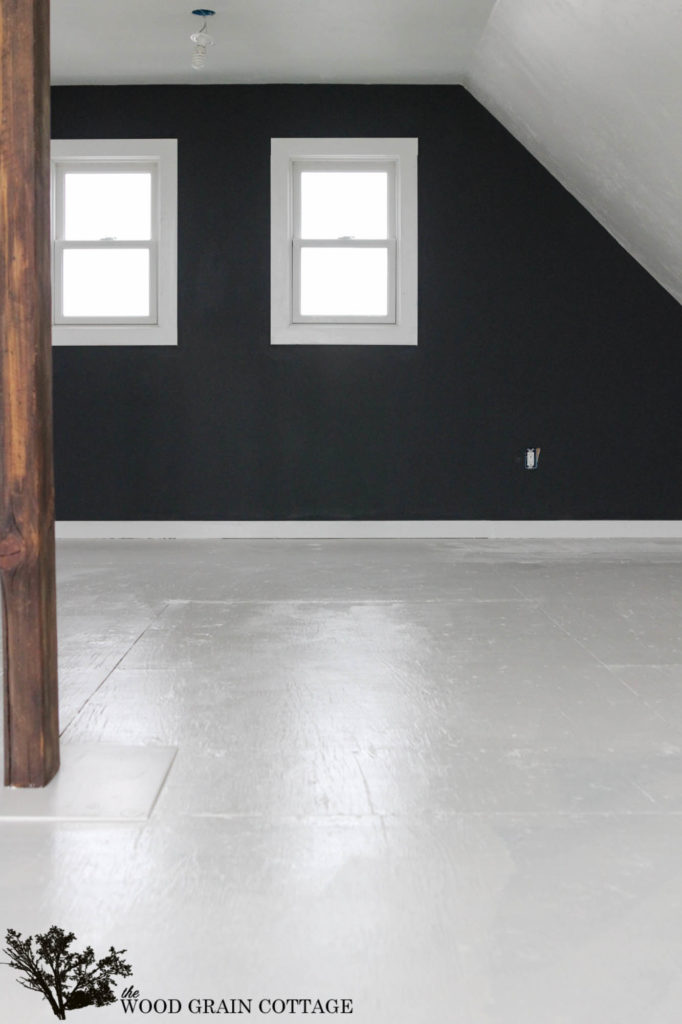 How To Paint Plywood Floors

Affiliate links are provided below. Full disclosure here.
Supplies:
Vacuum
Cleaning Supplies
Paint, I used Classic Gray by Benjamin Moore, in satin, mixed in Ace Royal Porch & Floor Paint
Step One: Clean The Floors
First, we vacuumed the floors reaaalllly well. They were dirty and caked with drywall mud and dust. Once the floors were vacuumed, and the drywall mud was scrapped off, I took a bucket of soapy water, a scrub brush and rag, and started giving the floors a good old- fashioned scrub.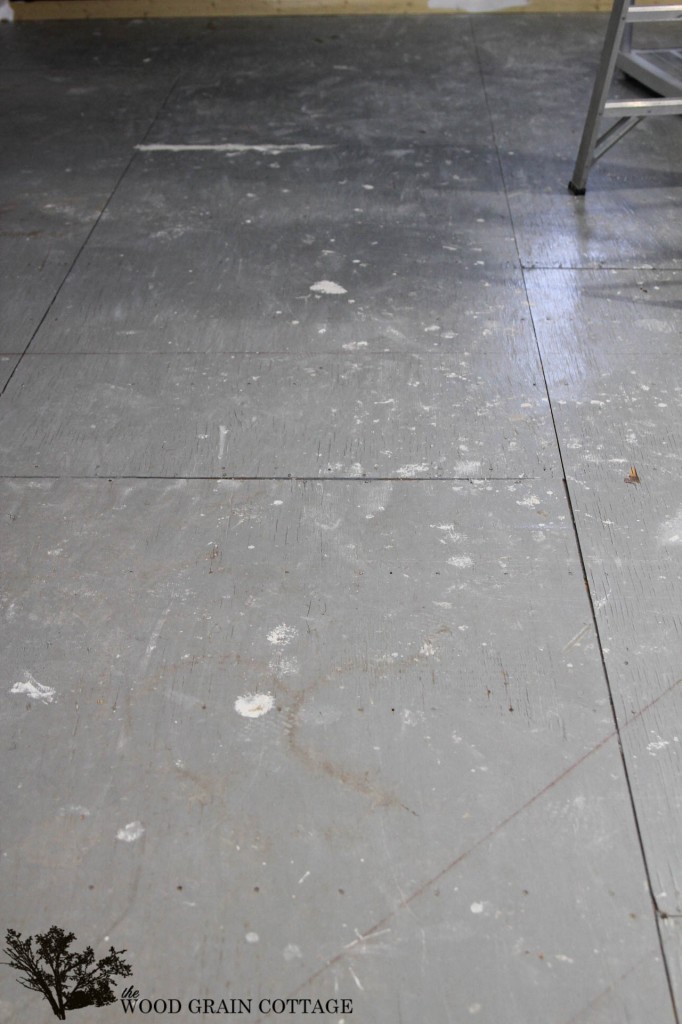 They looked so much better after I scrubbed them…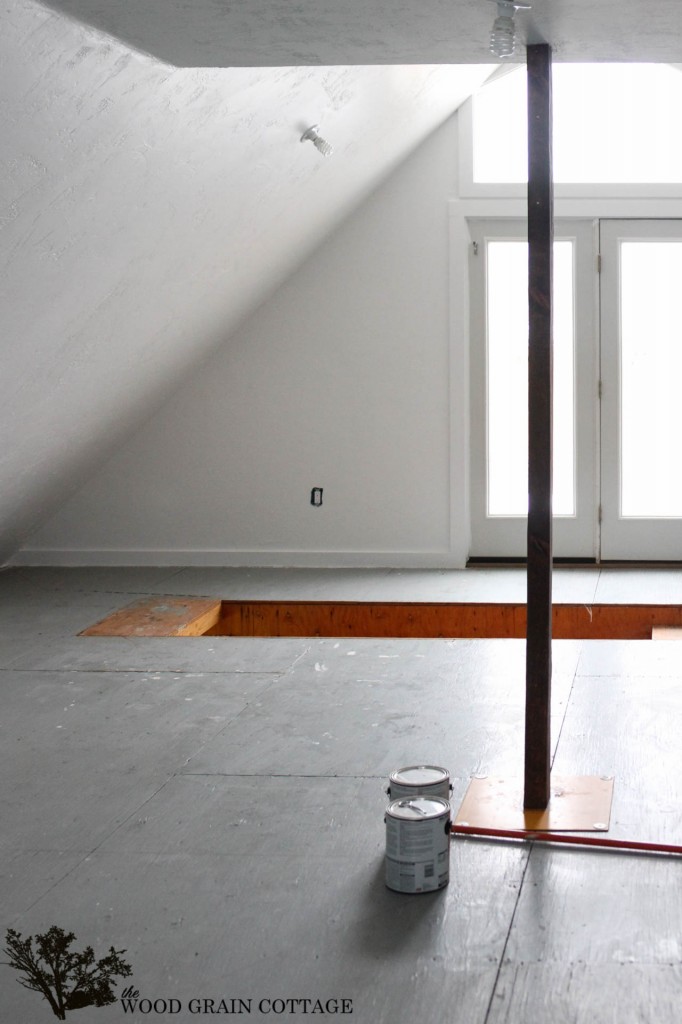 Step Two: Cut In The Edges with Paint
Then, I started the painting process. I used Ace Royal porch & floor paint in satin, mixed in Classic Gray by Benjamin Moore. It covered great, and dried really fast! First, I began cutting in the sides with a paint brush…
It took two coats, and I went all the way around the room…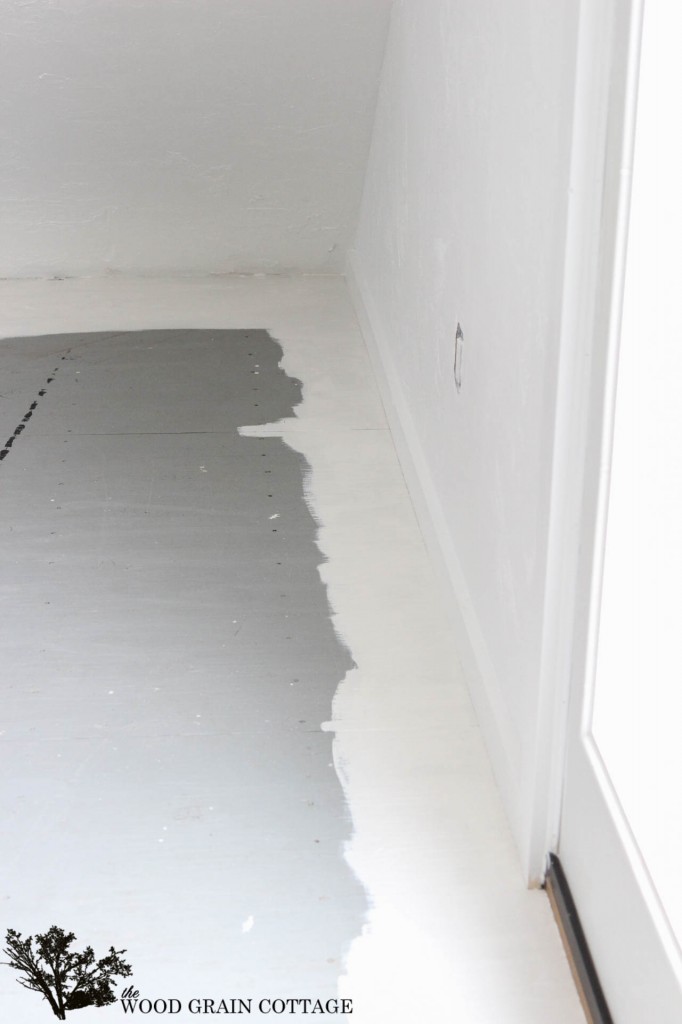 And the beam in the center of the room…
Step Three: Roll The Floors
Once the edges were cut in, I started painting the floor. It was so easy! I just dumped paint on the floor, then started rolling it on…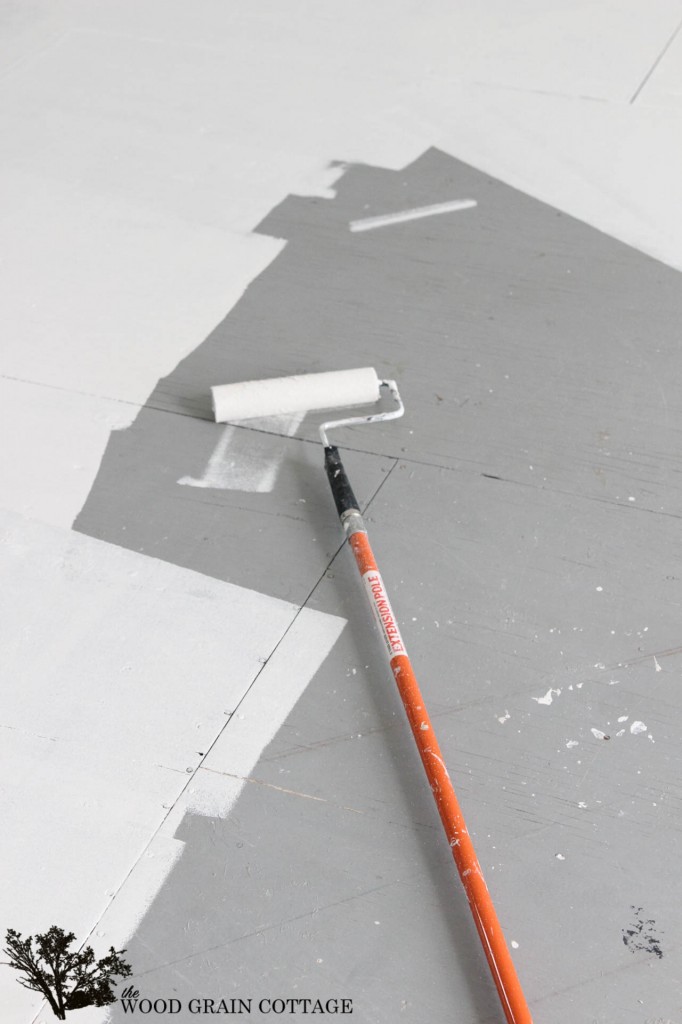 I decided it was easier to split the room in half, and paint the back portion first, then let it dry…
Once the first coat dried, I added a second, final coat. Then I painted the last portion of the floor, following the same pattern as the first half. I could definitely see the difference between one coat, and two…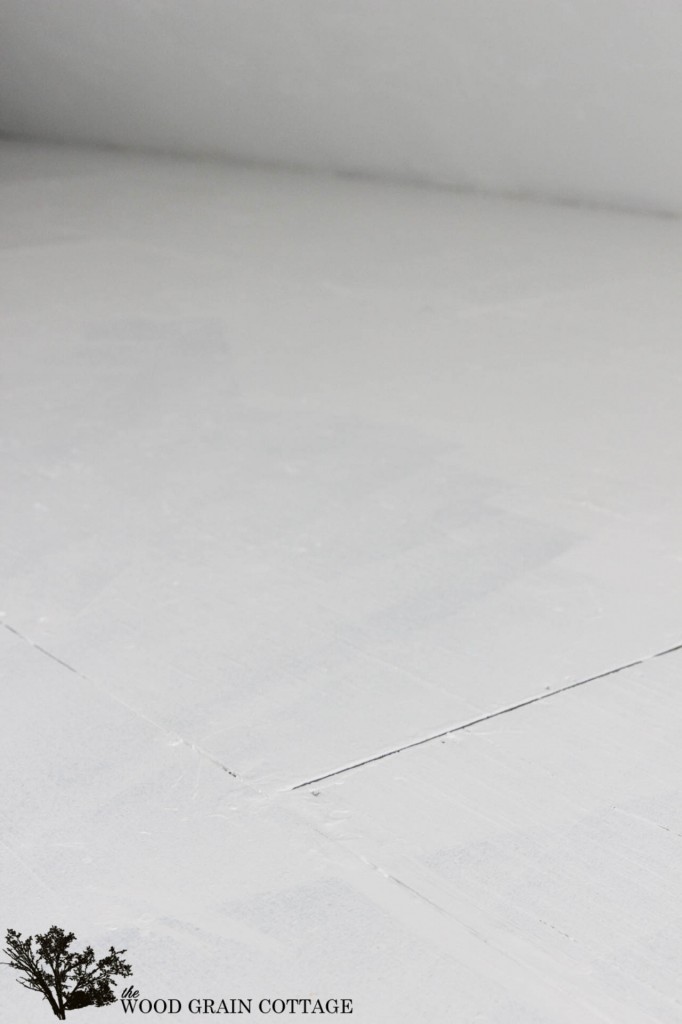 The whole floor took a full 2 gallons of paint, and it was so worth it!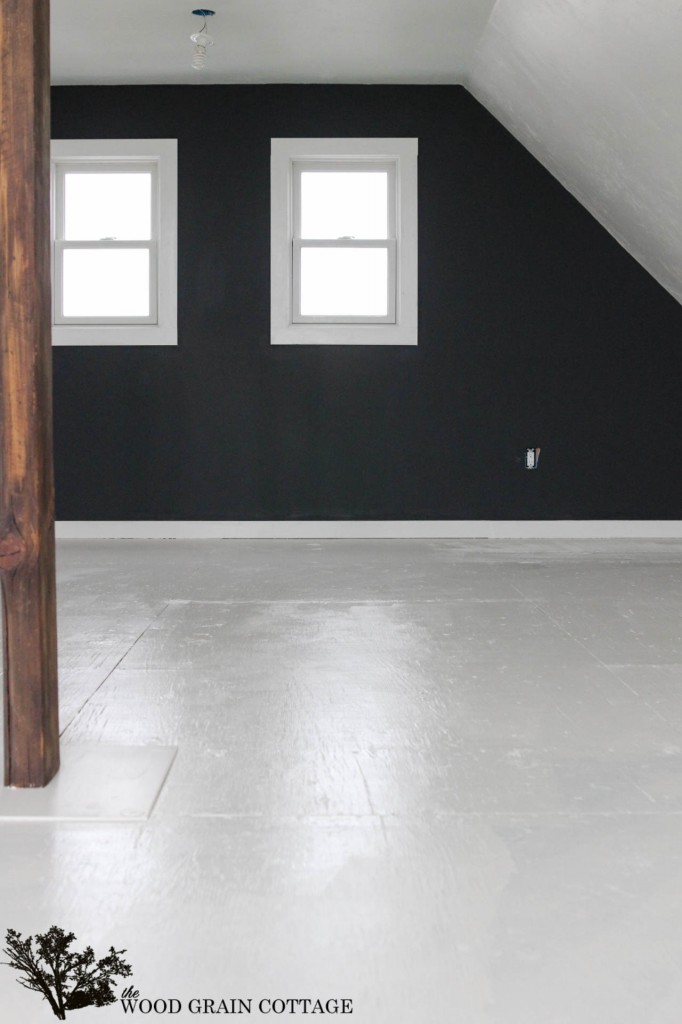 There are a few large gaps in the plywood flooring, so I'm going to go over it with caulking, then touch it up with the matching paint. That should make it look much more finished…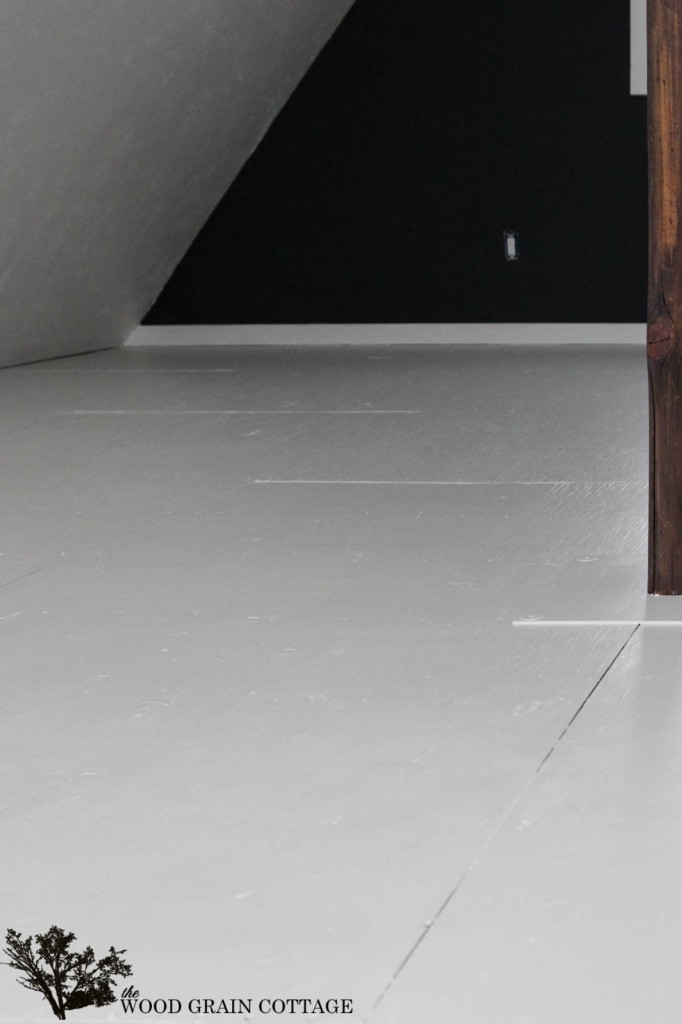 But man, it's a night and day difference up there! I'm totally loving all this progress, and can't wait to get the counters, product storage, and desk area all set up.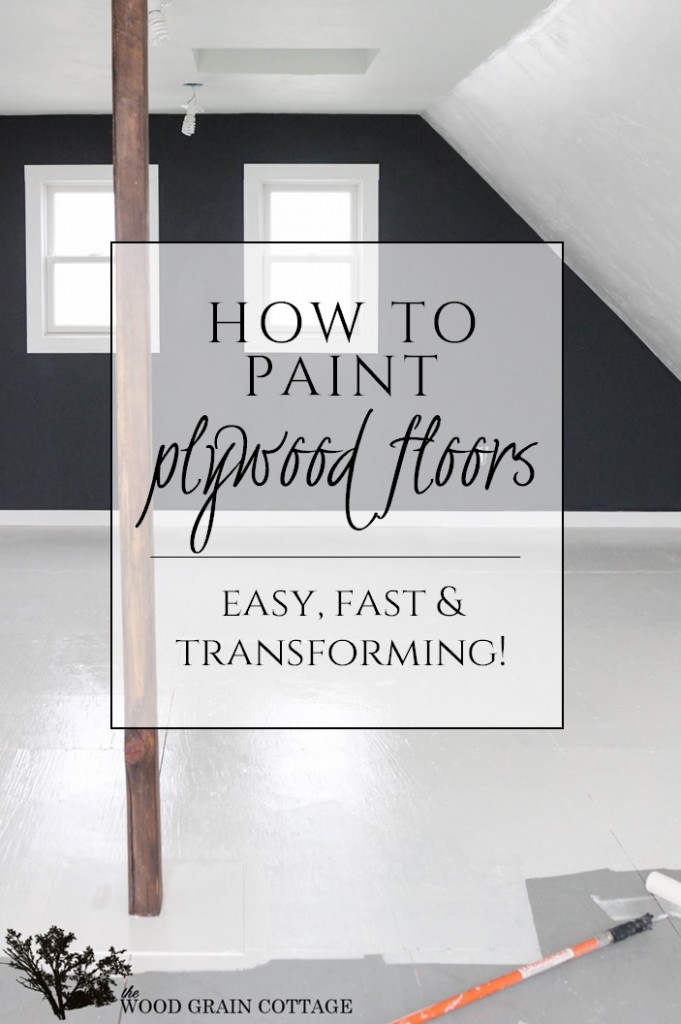 We're one step closer to opening the online shop…