I can't be the only one who has (or had) a filing cabinet that's not the prettiest thing to look at. And since we must have them for our office to survive the chaos of paper, I decided it was silly to not paint ours.
While the cabinet itself wasn't bad, I'm not a huge fan of orange oak wood. It's just not my favorite thing. And now that the office is starting to make big progress, I decided it was time to paint the filing cabinet.
So, here's an easy way on how to paint a filing cabinet….
If you happen to have a filing cabinet that you can't stand looking at, please promise me you'll paint it. Our office feels like a new place now that it blends in with the desk.
Here's what I started with…
It was in great shape, just not really the look I was going for…
First, I pulled out the drawers and removed the hardware. Then I gave the body of the filing cabinet a coat of Maison Blanche Maison White paint…
Because it's sometimes a smidge hard to get full coverage with white paint, I used the Maison White as a base coat…
I also added a coat to the drawer fronts…
After the first coat of Maison White dried, I applied the actual white color, Magnolia. I'm amazed at how well this color matches the actual white color of our furniture. It seriously couldn't match any better. After two coats, the entire cabinet was covered…
Once the paint dried, I decided to use white lime wax to finish it…
Basically, the difference between the lime wax and regular wax is the chalk that's added to the lime wax. And because I wanted the filing cabinet to be as white as possible, I buffed on a coat of the white lime wax…
While the white lime wax isn't really noticeable on the white paint, I do think it would be amazing on a piece with color. I can't wait to try it out!
After I buffed the wax, I reattached the drawers and added the hardware. And now it looks much, much better…
I'm still in the process of organizing our paperwork, and that's certainly not one of the funnest jobs, but once I do decide where everything is going to go, I plan on popping in some pretty labels…
It's taken me forever to paint this cabinet, and now that it's done, I have no clue why I waited so long…
Procrastination is a funny thing. I can't even tell you how many times I've walked into the office and thought about painting it… Too many times and a lot of wasted thoughts. Silly.
I'm so happy to have another project checked off the office to do list… and if you look extra hard, you may see a few more unfinished projects just waiting for their time to shine… hopefully soon! 😀
Now, be sure to stop by these other talented ladies to see what they're sharing…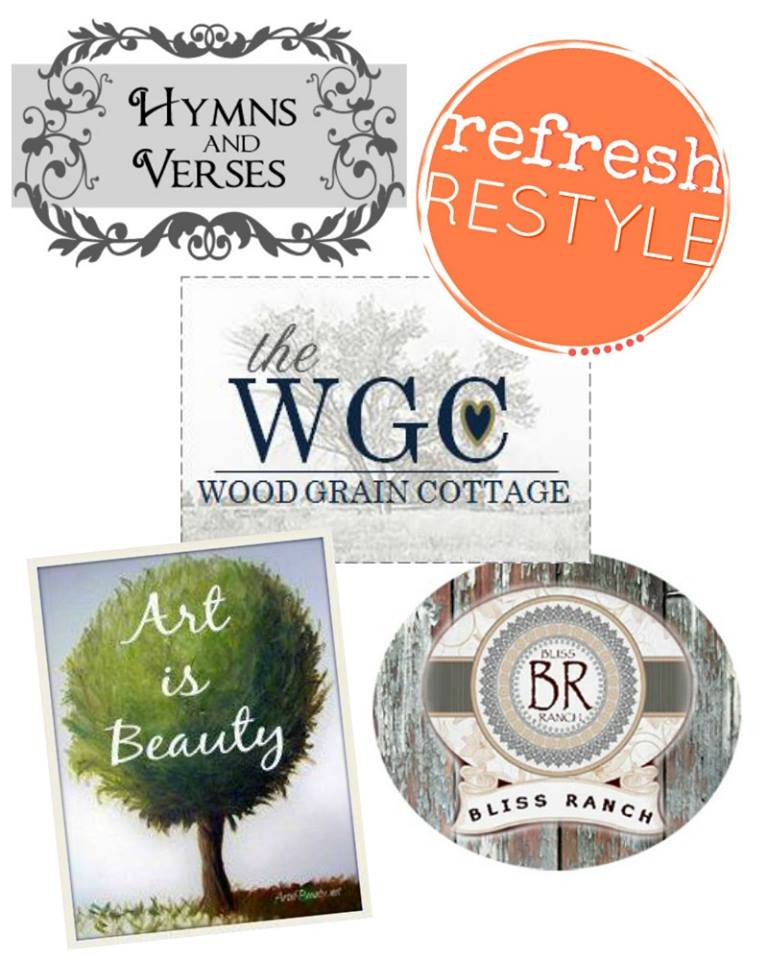 Doreen from Hymns and Verses
Refresh Restyle with Debbie
Karin of Art is Beauty
Bliss at Bliss Ranch
And Shannon from Fox Hollow Cottage
And for a bit more detail about the paint (and step by step instructions), you can check out Maison Blanche's You Tube Channel. There's lots of great information and tutorials. To buy the paint, see the list of retailers here.
Happy Painting! 😀
P.S.- I received product and/or compensation for reviewing Maison Blanche Paint Company products. However, all opinions about their paint, finishing products and this lovely white filing cabinet are my own! For my full disclosure policy, click here.