See how to install board & batten in this easy to follow tutorial. We share our process and several helpful tips and tricks.
A week before our Christmas home tour, I decided to sweet talk my hubby into doing Board & Batten on our living room walls…. I just knew they would look perfect (which they do!)! I also completely underestimated the intensity of it… Regardless, it was completely worth it and those walls are one of my absolute favorite projects of the year!
Today I'm showing you how we installed our board and batten!
How To Install Board & Batten
Here's our list of tools and supplies.
Please note: Some of the links in this post are affiliate links, which allows us to make a small commission from your purchase, but your purchase price stays the same. Thank you for helping support our blog! We greatly appreciate it!
SUPPLIES:
We started with your regular ol' walls…
We bought 2 sheets of 1/2 inch MDF, which we cut into strips with our table saw. For the horizontal boards, we cut the boards at 4″ wide. For the vertical boards, we cut them at 2.5″ wide.
Once the MDF was cut, Anthony installed a 4 inch board at the top of the wall with our doors…
He made sure the board was level, which left gaps along the top. Caulking would save the day!
Then, he installed the 4″ board along the other wall…
Since I wanted the vertical boards 14 inches apart, he measured the wall, found the center and measured 7 inches out. He used a level to make sure the board was straight…
And nailed it in place…
Then, he just built out from there, measuring, leveling and nailing…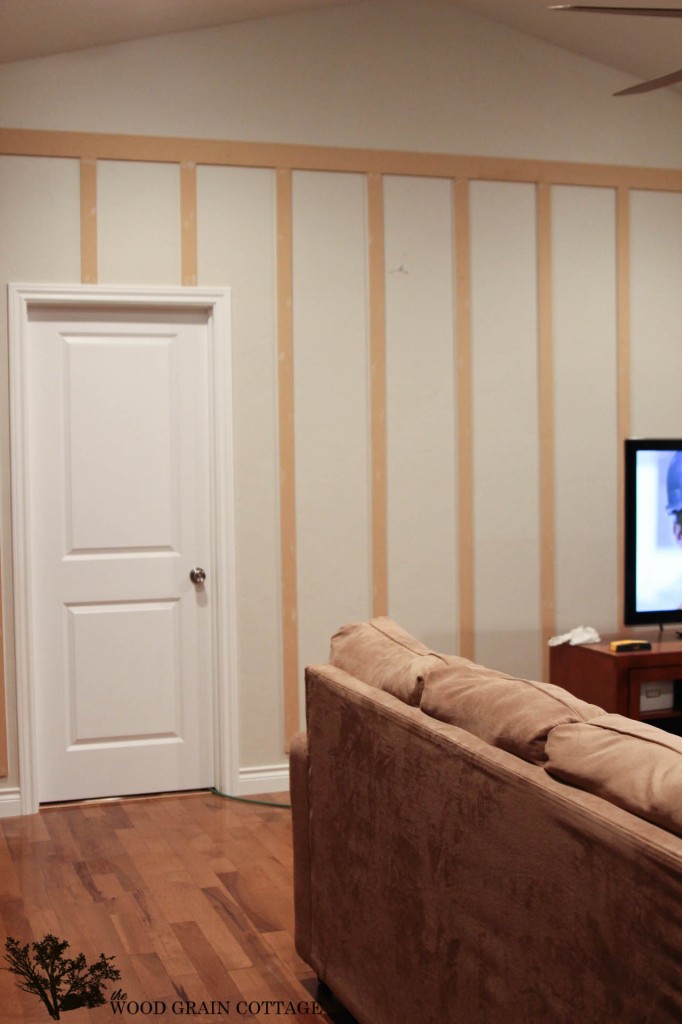 And installed the vertical pieces above the doors…
I began caulking with white paintable caulk… This guy and I were BFF's!
After the caulking was done, I filled and sanded all the nail holes and added my first coat of paint… Anthony also installed the vertical boards above our 4 " divider in the vaulted area…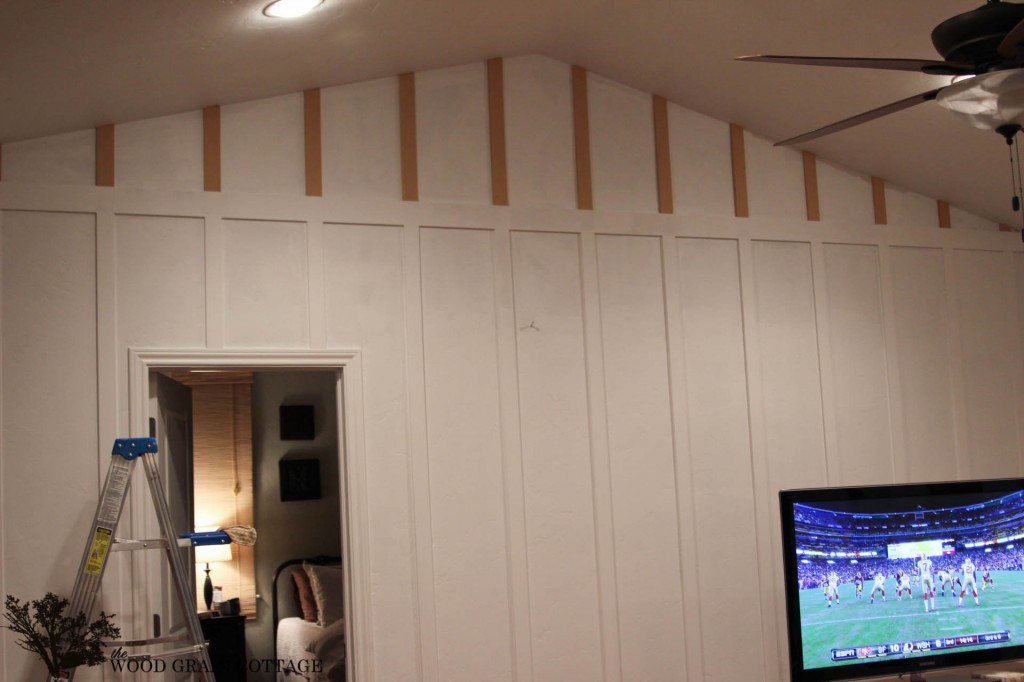 For the paint color, I used Super White by Benjamin Moore. It's the same color as the trim throughout our home. Three coats later, I had a finished wall…
Things I learned…
-DO paint the walls first! PLEASE trust me… I can't even begin to count the long hours that I spent painting and cutting in…
-DO pre-paint the MDF strips… they actually painted better than the walls, but it would still save major time!
-DO wear comfy shoes whilst standing on the uncomfortable metal ladder for hours on end… Lesson learned!
-DO have lavendar essential oil on hand to soothe new blisters from the paint brush… Life saver!
-DO NOT think this will be a super easy project that can be whipped up in a day… That may be the case, but only if the wall is pre-painted and you buy the pre-cut strips!
But really, if you take nothing else away from this post, just please promise me you will paint your wall FIRST! That would have completely changed the name of the game… which I loving gave a new name every time I re-filled my paint brush.
Now, let me clarify that I am 150% in love with the outcome… I couldn't have envisioned it turning out any better! I would absolutely (& probably will) do this again, but I will be painting the wall first!
But really, how could I not love these results?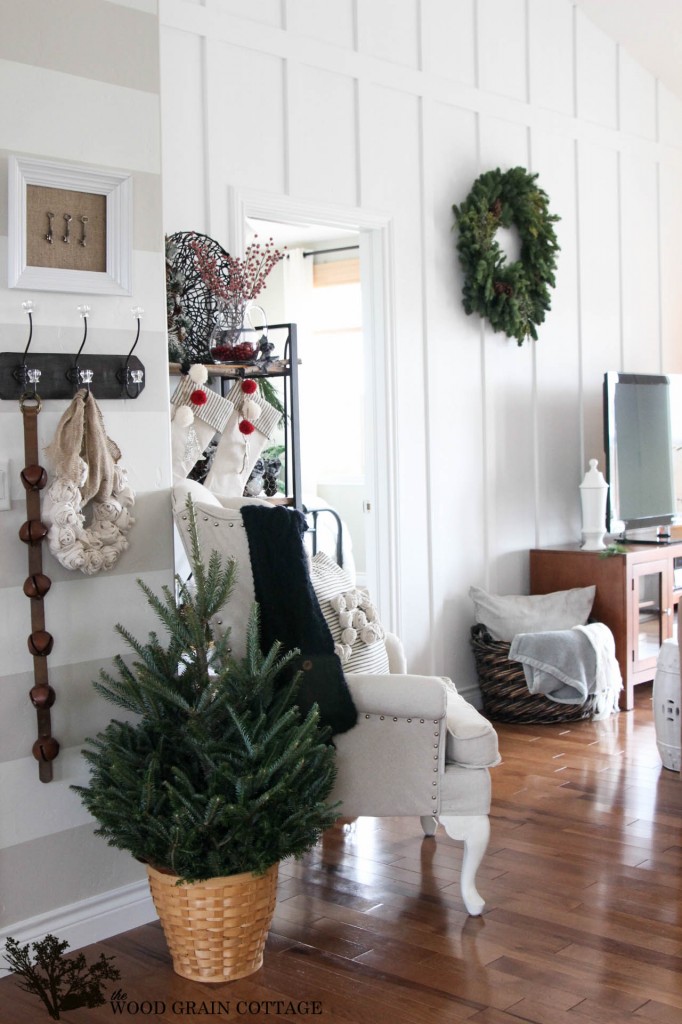 The new walls have completely changed the way our entire home feels. Since we have an ultra open floor plan, I wanted something that would look great with all the other wall treatments we have going on (think stripes and planked walls), but something that would also make our family room feel like its own separate room, all while giving the illusion that it is wider and taller than it really is… WIN!
I couldn't be happier with the outcome! And, we created a whole new look for $70! Now that's the best part of it all…