I've always thought there was a misconception when it came to boxwood wreaths. For some reason, they've become the "Christmas Wreath". And while I completely and utterly think they are beyond fabulous at Christmas, I do think they can be used throughout the rest of the year too!
So today, I'm sharing how to decorate with boxwood wreaths… year round!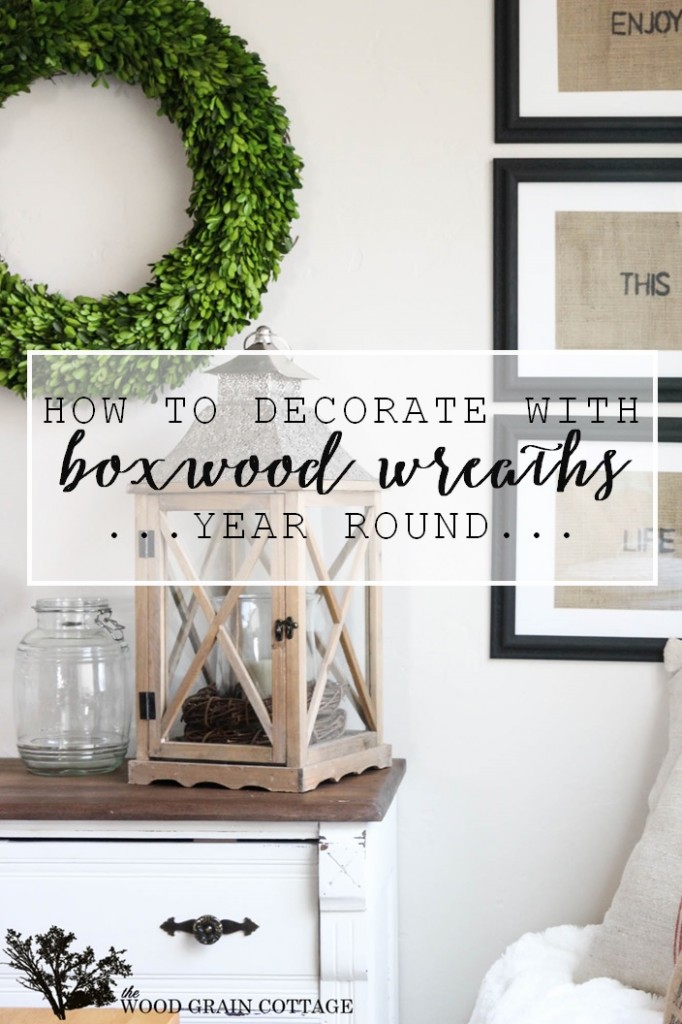 One of the reasons these wreaths make such a statement, is because of their vibrant green color. It's no wonder they are so extremely popular during Christmas, but they also work year round too.
And in my experience, they look just as fabulous any other time of year…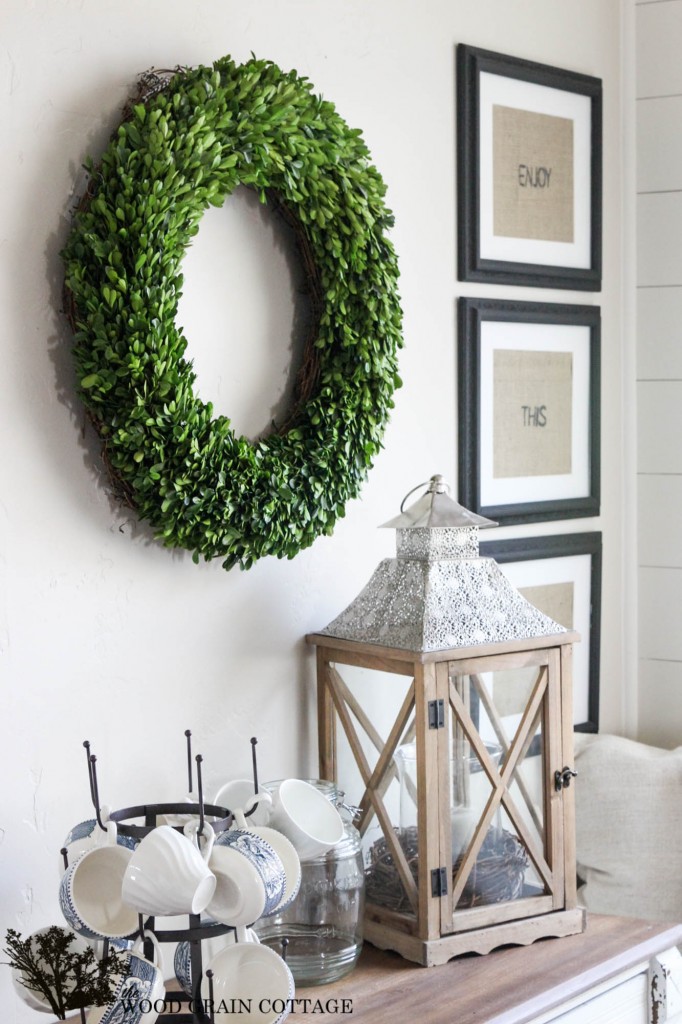 I love to use them as a statement piece, especially when the wreath is this big: 23″!
And that amazing vibrancy works fabulous for spring and summer, and with lots of gorgeous neutrals! It gives such a punch of color, and provides an instant focal point.
Not to mention the wonderful texture, which is a must have in any space…
And even if you don't have a big wreath, a smaller 16″ wreath looks fabulous too, just make sure it is proportionate to the other items hanging on your wall.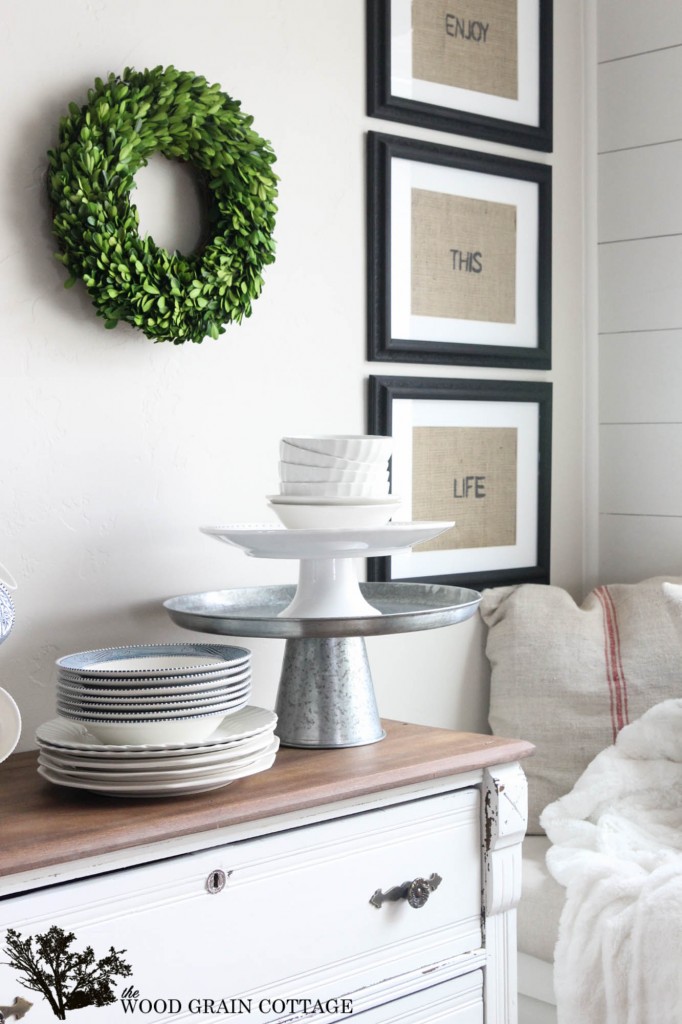 Feel free to group them together to make a big statement, add them to a gallery wall, or just lay them around the house like I did with these mini boxwood wreaths…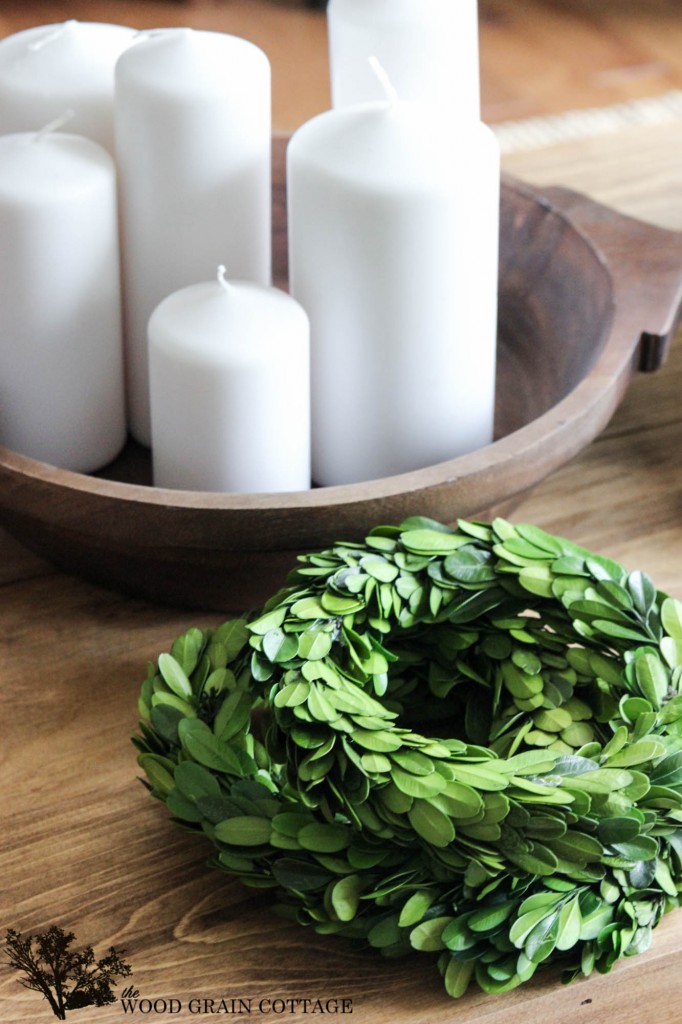 The mini wreaths are also perfect to use with candles…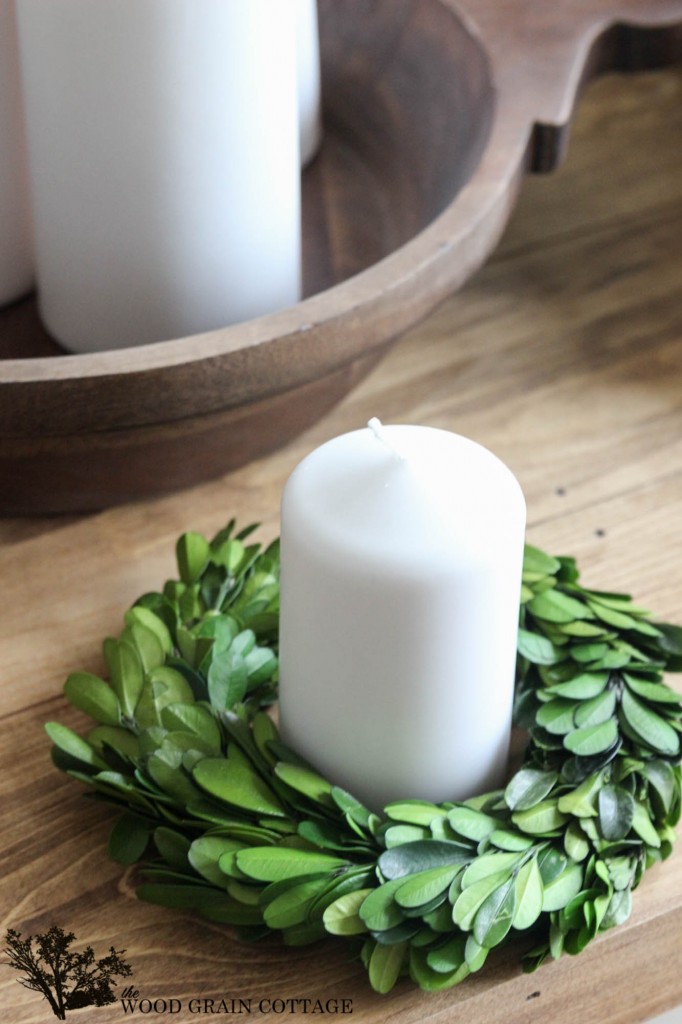 Or even just as a little jewelry for white plates…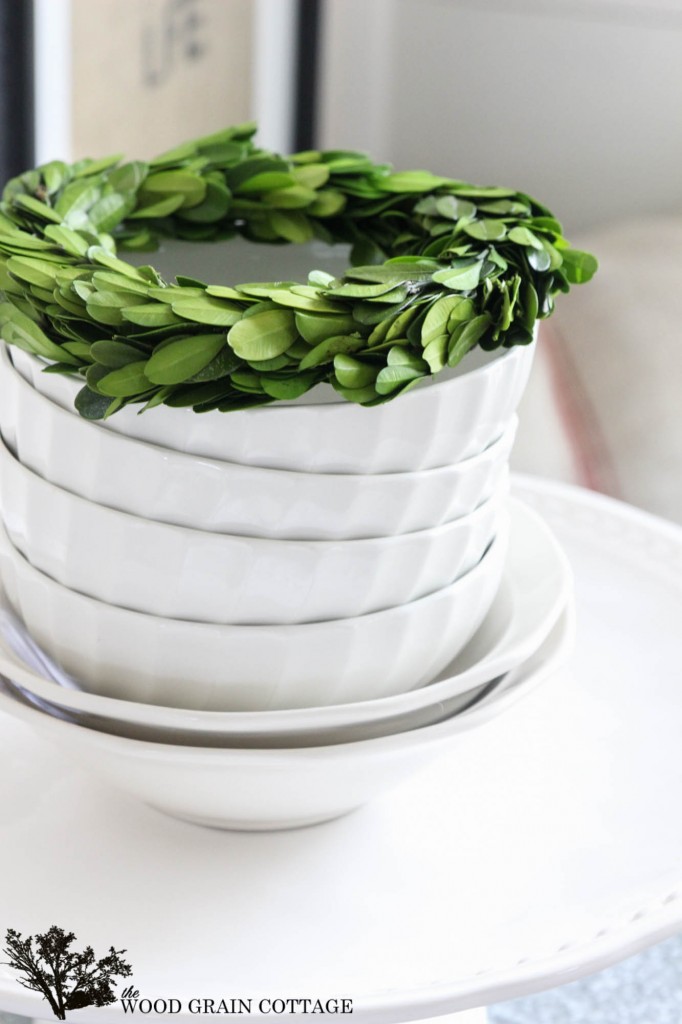 So… if you're wondering how you can use these gorgeous wreaths, fear not! They are entirely versatile… as long as you keep them in the house. Because they are actually real, they do the best in the house with a spritz of water every few months or so.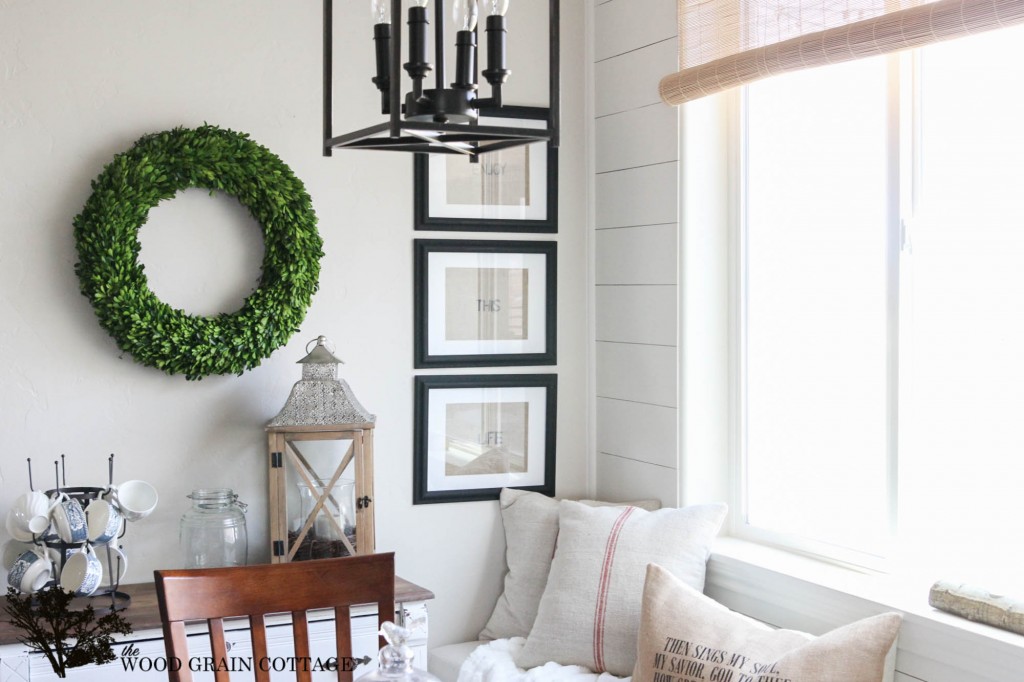 They're like a gift that keeps on giving! 🙂
And, I'm happy to say we'll be selling them, all three sizes (large: 23″, small: 13″ and mini: 6″), in our
online shop! They're one of my very favorite items!