Hello!
It's all about the master suite today! The bedroom and bathroom are turning out simply amazing, it's kind of surreal to see it happen. I know I say it all the time, probably more than it bears repeating, but it's incredible to see a vision come to life.
It seems like yesterday we were buying the jetted tub and toilets…. We've come a very long way!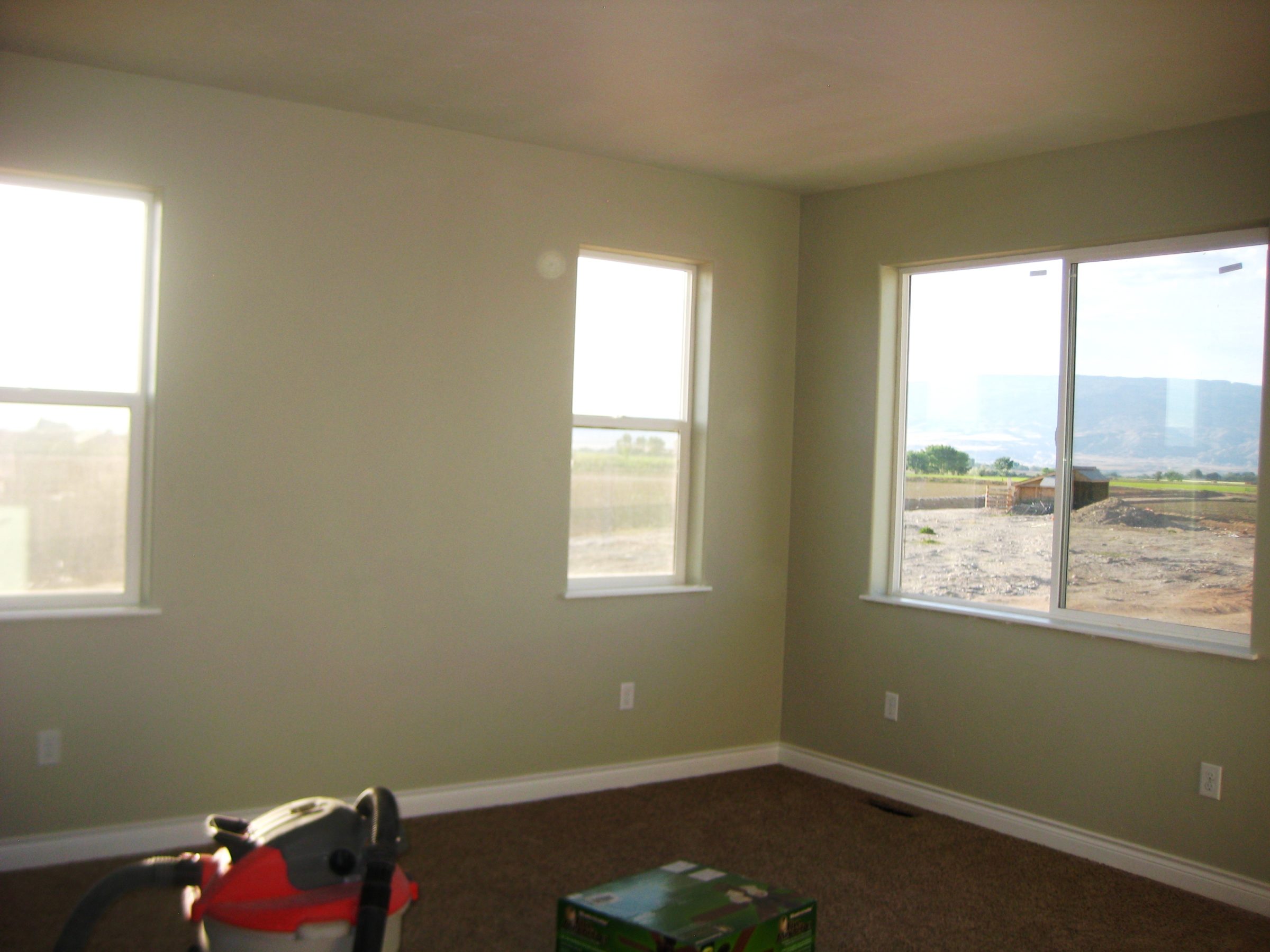 Notice the painted window ledges… now all we're missing is the ceiling fan!
I picked up the bathroom mirrors at Ross for a complete steal. The only problem is that they're black… it's a little bit too dark for me, so they're getting a fresh coat of white paint very soon.
The tile is completely finished, including grout. It's dreamy.
We love it! It's turned our fabulous. There are just a few minor things left to do. Like installing the mirrors, towel racks, major cleaning, etc. I'll be sure to keep you posted and I can't wait to show you the final reveal!!
We're so close!! And yes, we're still planning on moving in this weekend. Which is basically 2 (TWO) days away! Sweetness!