Well, it's official!
We finally have drywall! It's such a beautiful sight and I could spend hours staring at it. *Sigh* We're finally to the point that I never thought would come. I've felt like we've been waiting 5 years for this, but in reality it's only been 9 months. Practically the same difference, right? Especially to two people who lack some serious patience…
We're anxious. We're ready. We're definitely anxious. Oops. I already mentioned that.
This week we should see some serious progress. So much progress that my happy heart might actually burst with pure joy! It's amazing how much we're already in love with our home, and we haven't even lived in it yet! It's a dreamy love and we're just waiting for it to become a reality! Fingers crossed, it should be soon!
Here's what we have to date:
Kitchen view.
Living/ Breakfast/ Kitchen
Dining/ Entry
Kitchen/ Living Room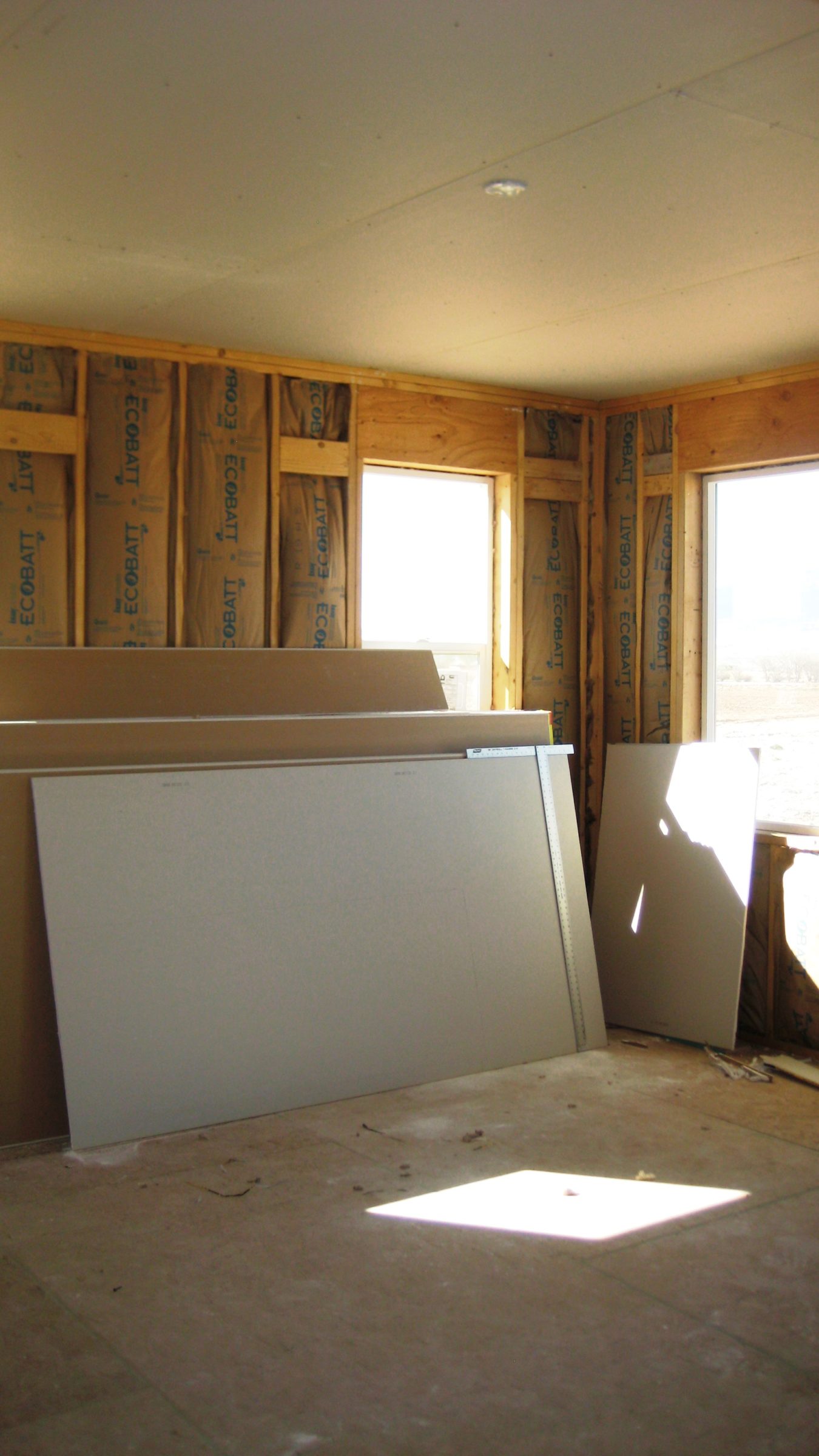 Master Bedroom
Doesn't it look completely different? And that's just the ceilings! I can't wait to see the walls done!
Lined up for this week is more drywalling and stucco! It's about to change around here! Totally sweet, eh?