I like herbs. A lot. I love cooking with them, I love the way they look and I love the way they smell. Y-U-M-M-Y!
I also love growing them, especially when the pots are this stylin'!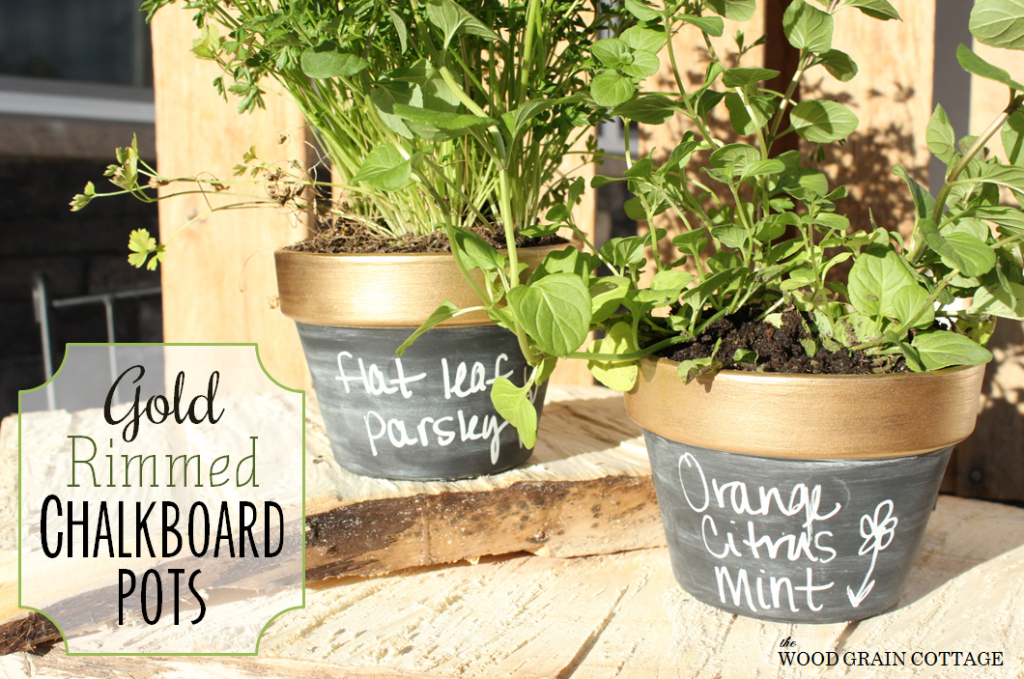 I love the way chalkboard terra-cotta pots look, but I wanted to do a little bit different spin on them. The gold rim adds an extra touch and I love the way it looks with the black chalkboard!
Here's how I made them!
I started with two plain terra-cotta pots and some left over chalkboard paint.
I gave them two solid coats of chalkboard paint and let them dry.
Once they were dry, I used painters tape and taped off right underneath the rim.
Then, I used my go- to gold paint. This stuff is awesome! Remember, I used it on my farm sign?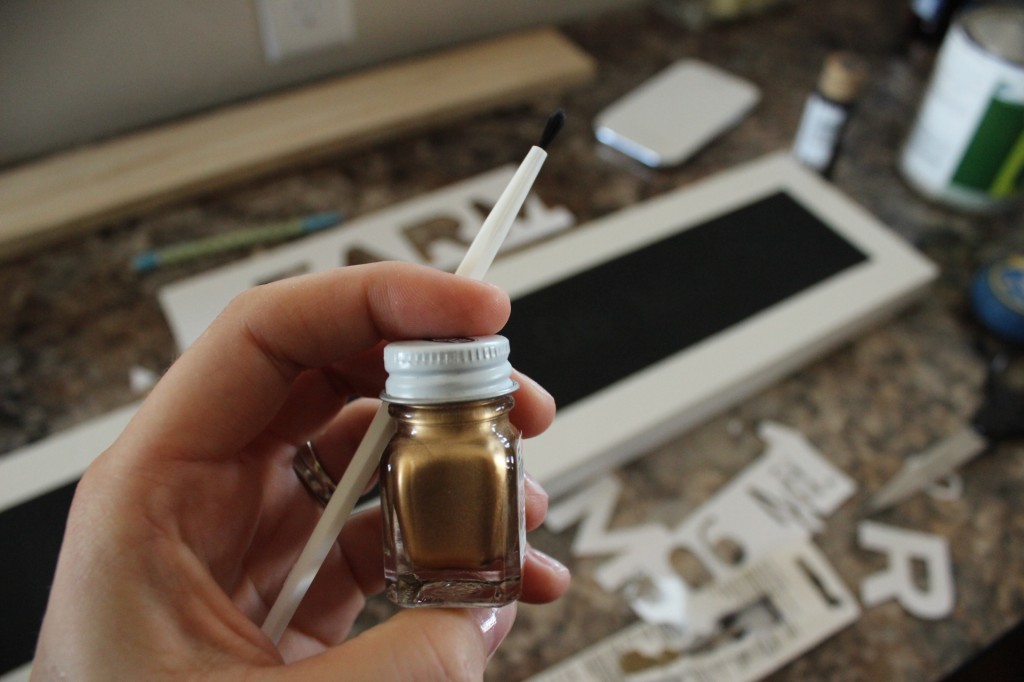 I painted the rim and the top of the rim…
Once that was dry, which doesn't take very long, I potted my plants and used a piece of chalk to "season" the chalkboard paint.
The smarter me probably would've done that before I planted the herbs, but she was doing something else.
I thought they were pretty awesome like that, but I erased the chalk and used my chalkboard pen to write on them. I love that marker!
You could easily write cute messages or address numbers, but I thought the names of the plants would be too cute!
The chalk marker works fabulous for outdoor use too. Unlike regular chalk, it won't wash off with a little bit of water. Thank goodness too, because I would be re-writing the herb name after each watering!
I'm not much of an artist, but I did draw a cute little design on each pot!
I love the way the herbs look in them too!
They're such a cute addition to our entryway!
My aunt has even requested a pair of her own!
Can you smell that citrus mint? It's ah-mazing!
Love that gold rim!
I am so happy with the way these turned out! They're such an easy project and add an extra bit of bling to otherwise regular pots.
Now, I think I'll go make a few more. I still have a couple more herbs to plant, and an Aunt that has placed her order!
P.S. You can see my monogrammed terra-cotta pots here.
Linking up to: