This post is in collaboration with ScotchBlue™ Painter's Tape. All thoughts, opinions and projects ideas are my own.
We have this awesome and amazing detached garage on our property. In fact, it's where we build 95% of our projects. The bad thing about this great garage, is that it was a real eye sore. It needed some serious TLC and pronto! We've owned our property for three years now, and I can honestly say that it needed painted the second we bought it.
So, before we ended up replacing the majority of the siding and trim, Anthony and I made it our priority to get it painted and fixed up this fall. It needed a makeover! Project Curb Appeal was offically underway! 😀
And, this is one great garage makeover! The power of paint is nothing short of amazing…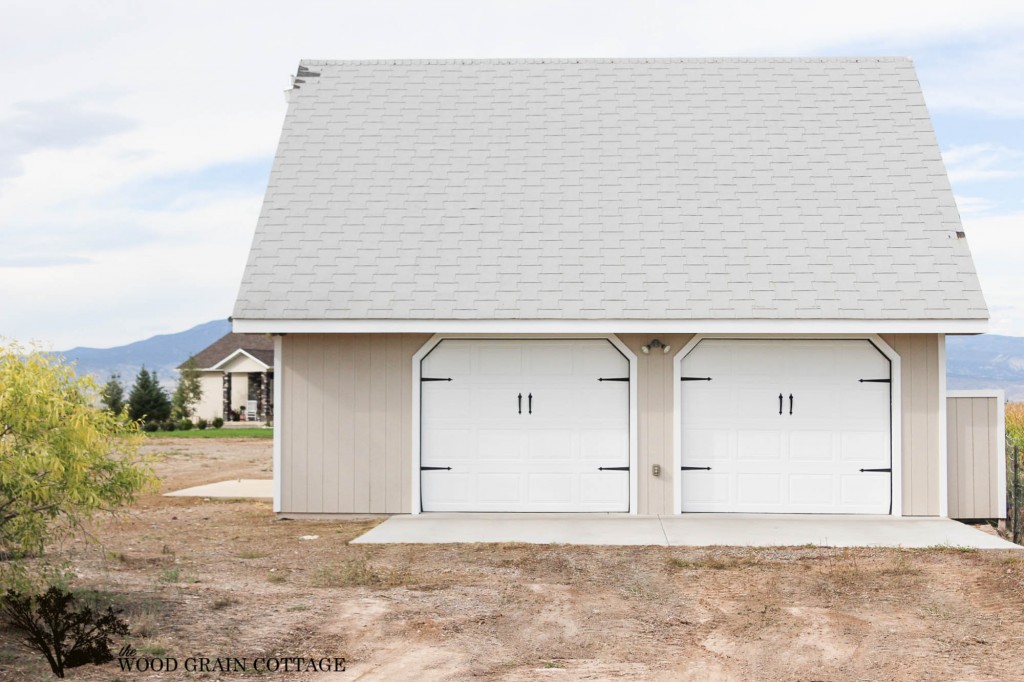 And, here it was before…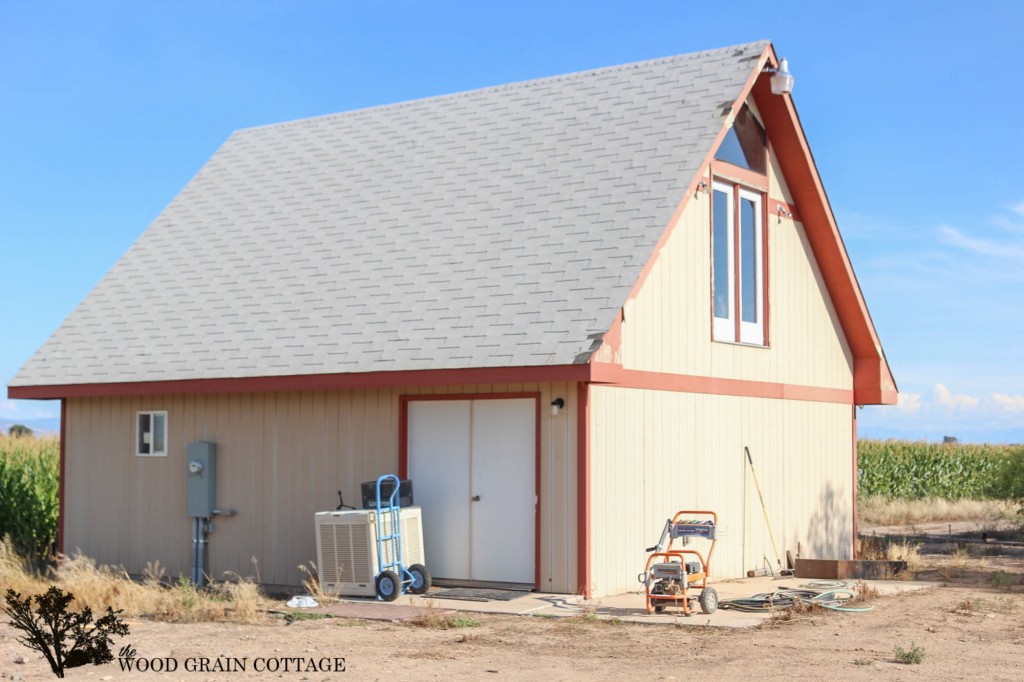 It was so bad in several spots, that the paint was already peeling and the trim was rotted…
Let's just say it wasn't the prettiest thing to drive by on the way to our home…. More like a big eye sore!
So, I started with our power washer and went to town. We also ripped off all the rotting trim boards…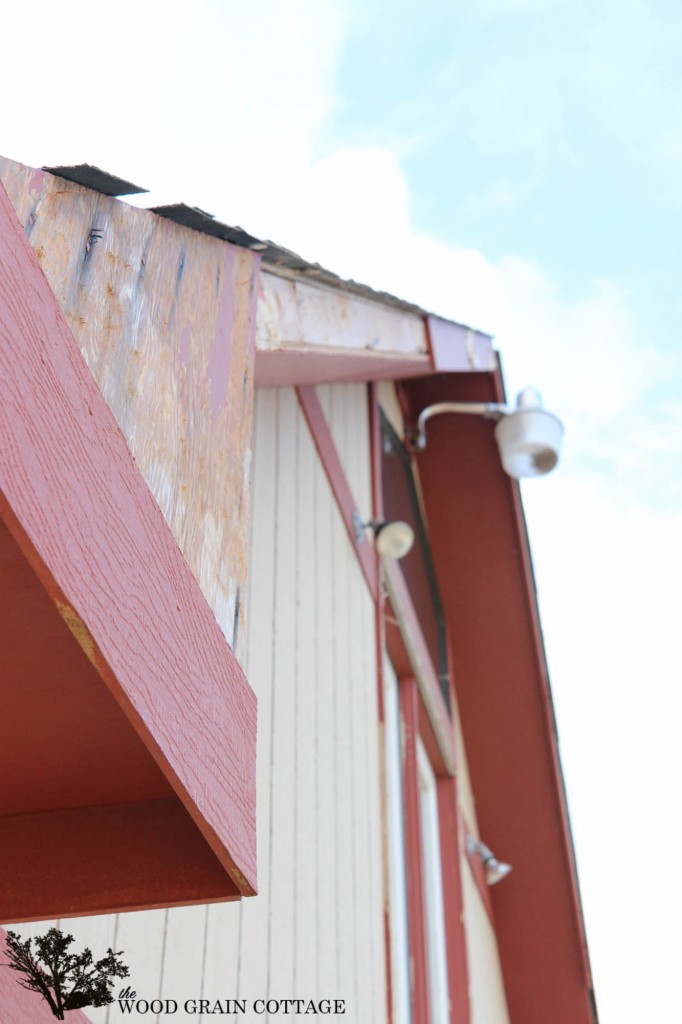 And then I scrapped off all the peeling paint from the trim…
And once I finally finished caulking, and caulking some more, we sprayed the entire thing (red trim and all) with a color match of our house stucco…
We used ScotchBlue™ Painter's Tape Exterior Surfaces 2097 to tape off all the existing doors, windows, electrical boxes, lighting and concrete…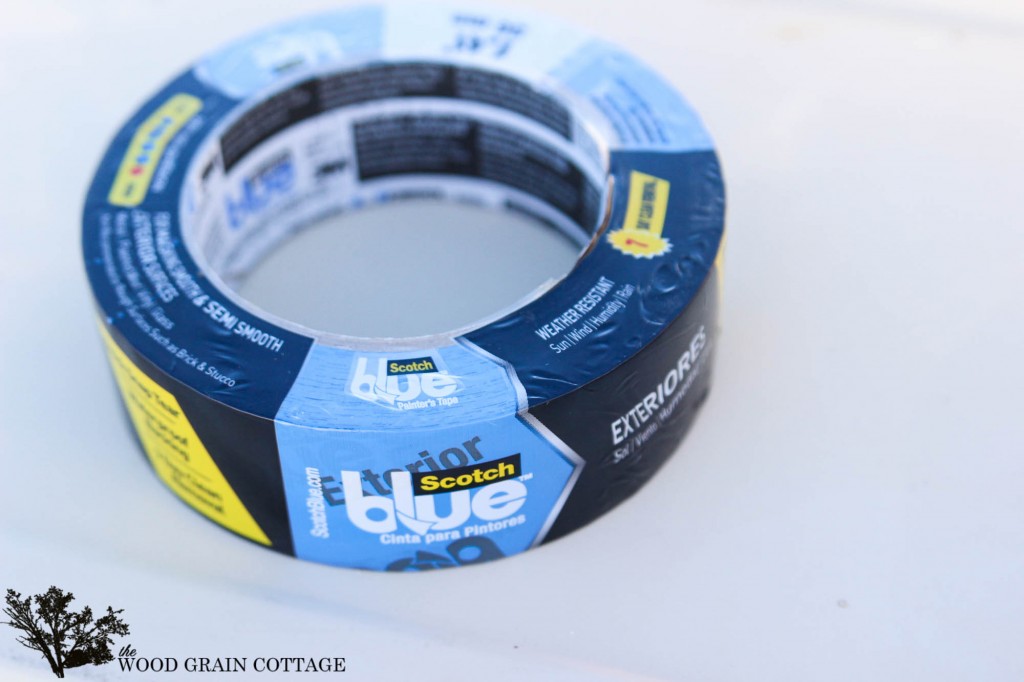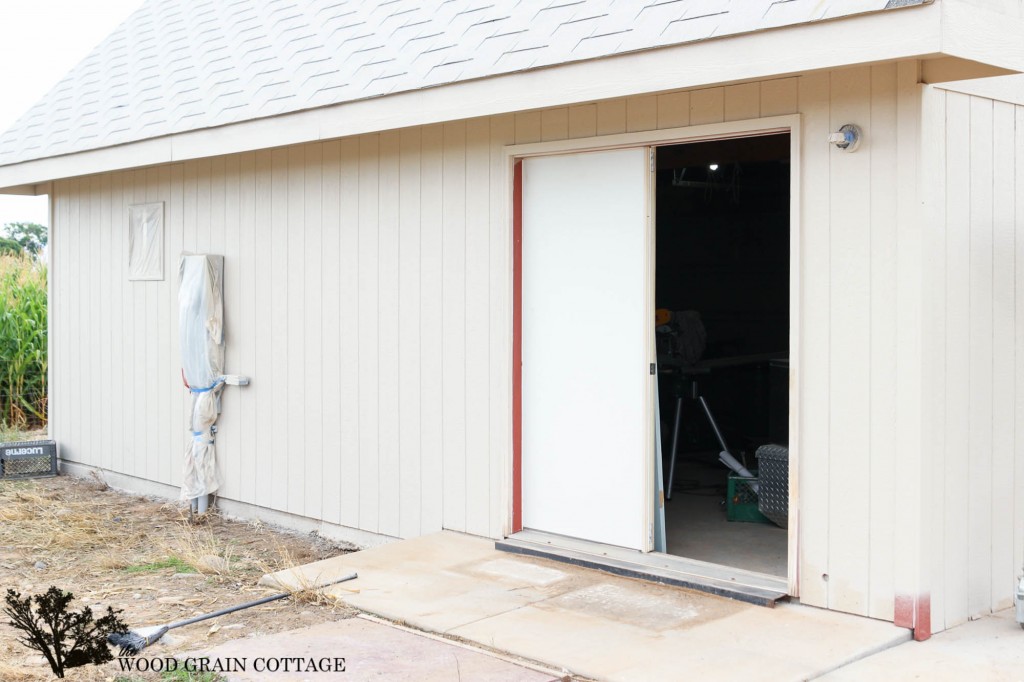 And then, I used the tape on all the corner trim pieces that were getting a fresh coat of white paint…
Once I had the tape in place and firmly attached to the siding, I added my paint…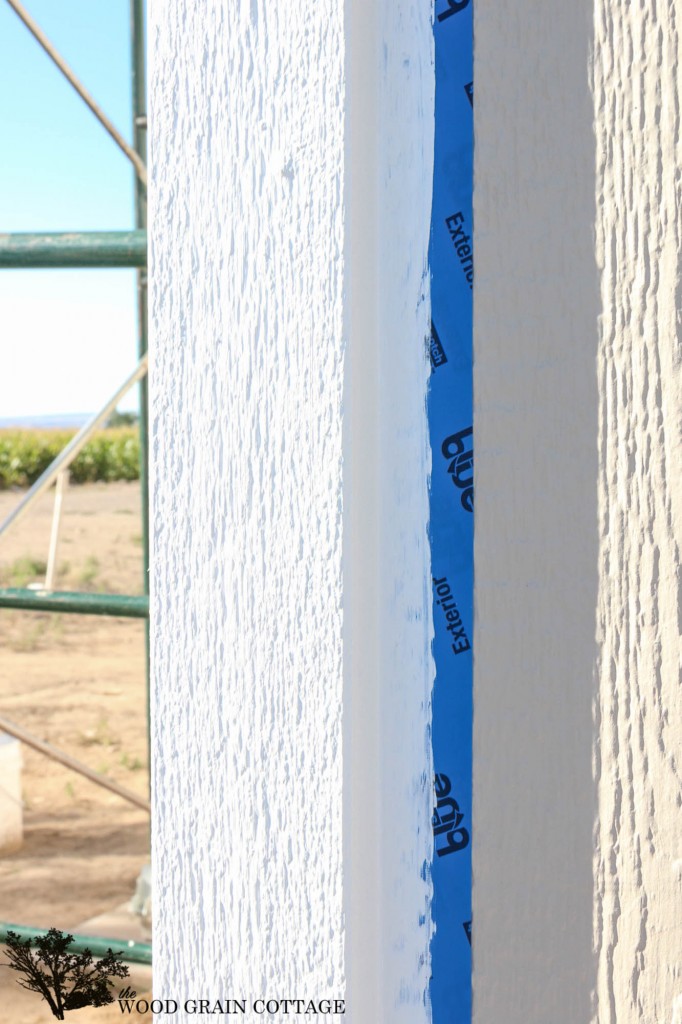 And as soon as I added my last coat of paint, I pulled off the tape…
Once I had the corners done, I started on the trim around the top of the garage…
I also painted the doors going into the garage black, Onyx by Benjamin Moore® Paint.
Both doors swing open nice and wide, but I still taped off the weather strip just in case of any accidents…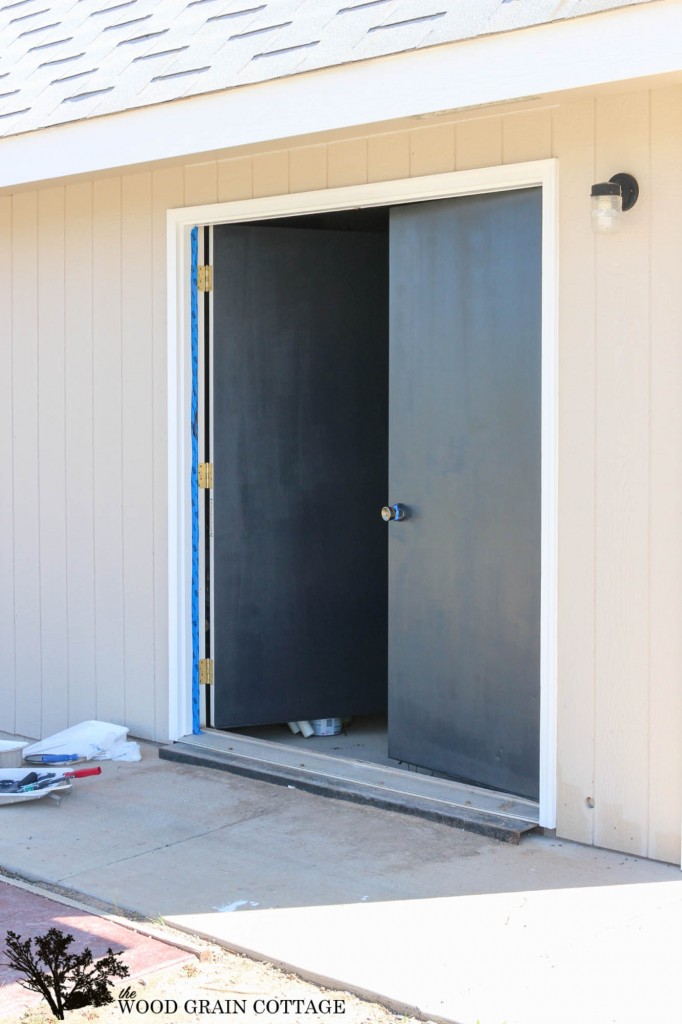 And the door knob…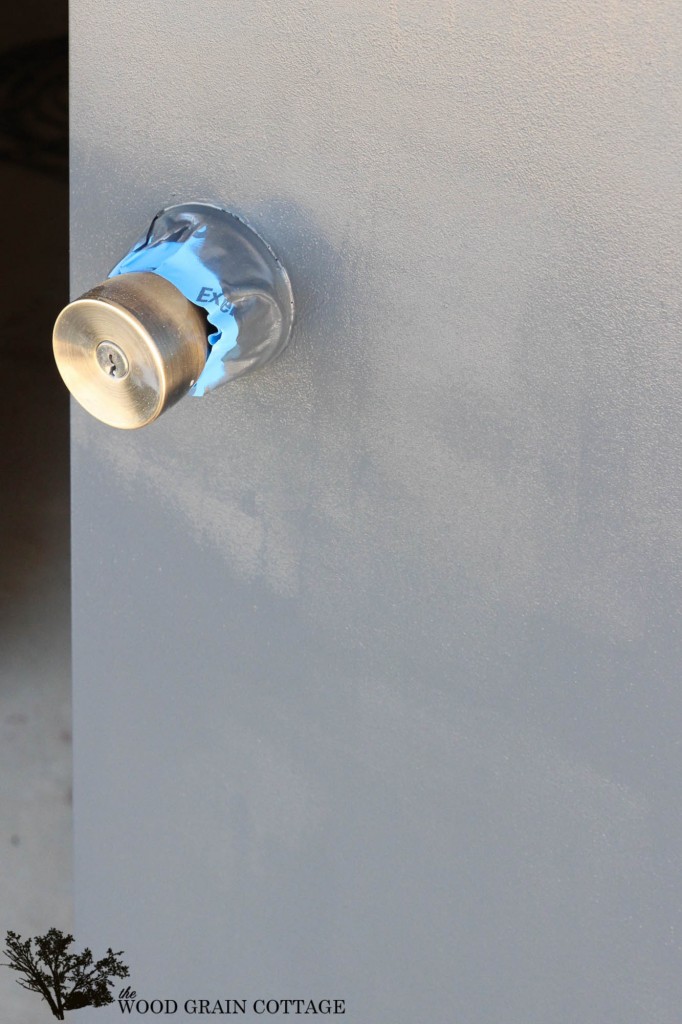 And those garage doors….
Well they got a fresh coat of paint as well. I'll be sharing exactly how I painted them in another post, so stay tuned!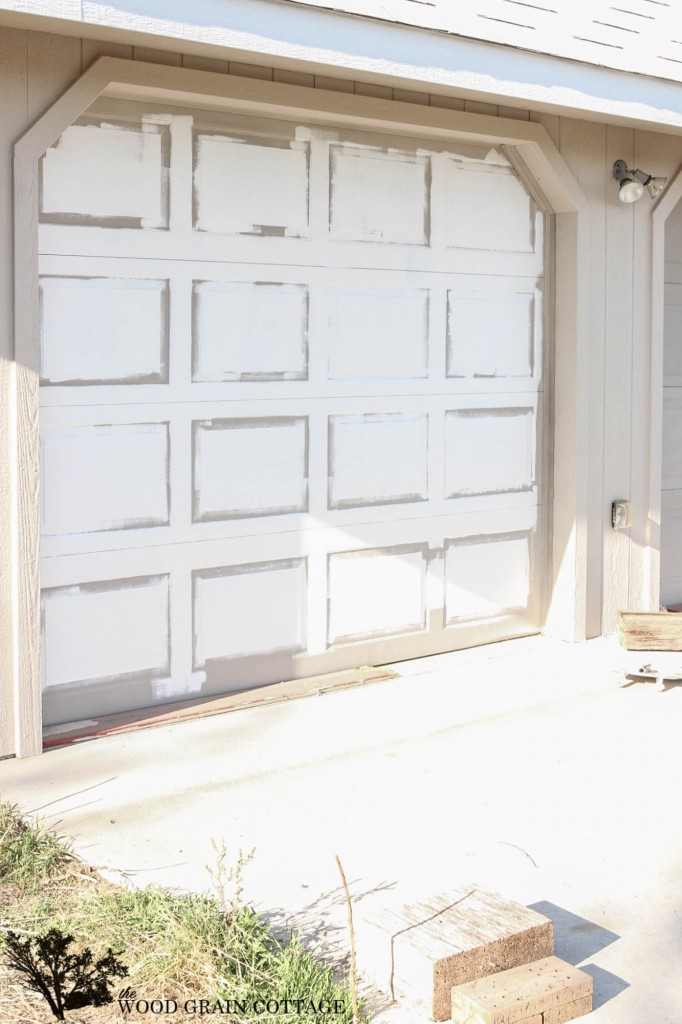 And after I finished all the little touch ups here and there, well, this doesn't even look like the same building…
A new roof is next on our list, and we've already started saving our pennies!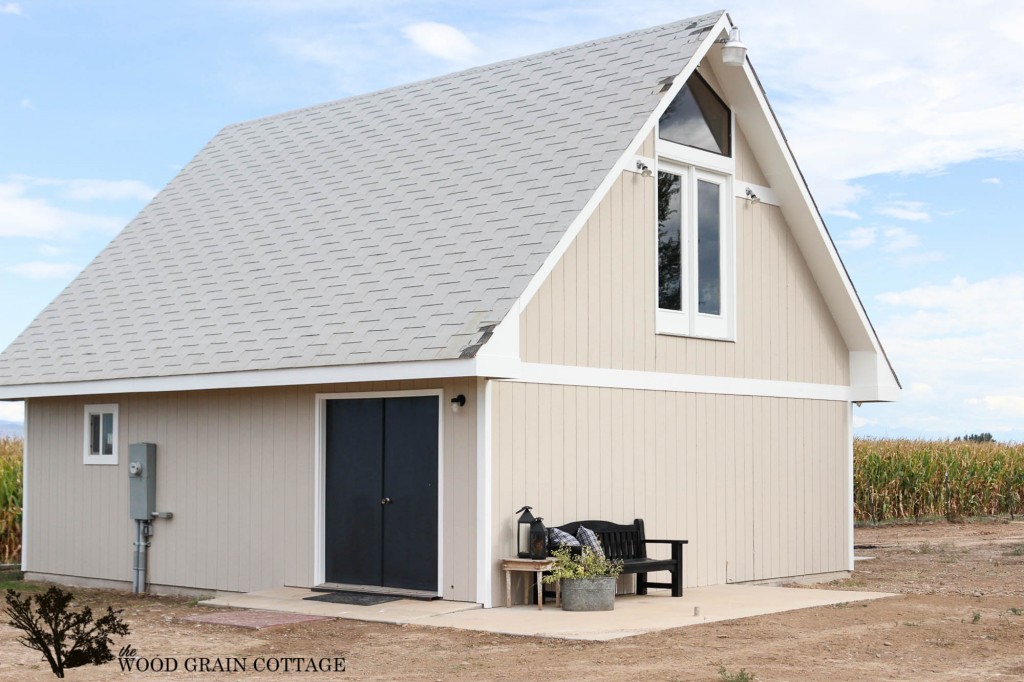 Overall, it flows so much better with our property…
And it's pretty awesome to have a garage that matches our house…. I couldn't take the red any longer…
We also decided to take and fix up the outdoor bench from the fixer upper. Here's the full makeover story! It's right at home, and the perfect place to sit and enjoy our farm…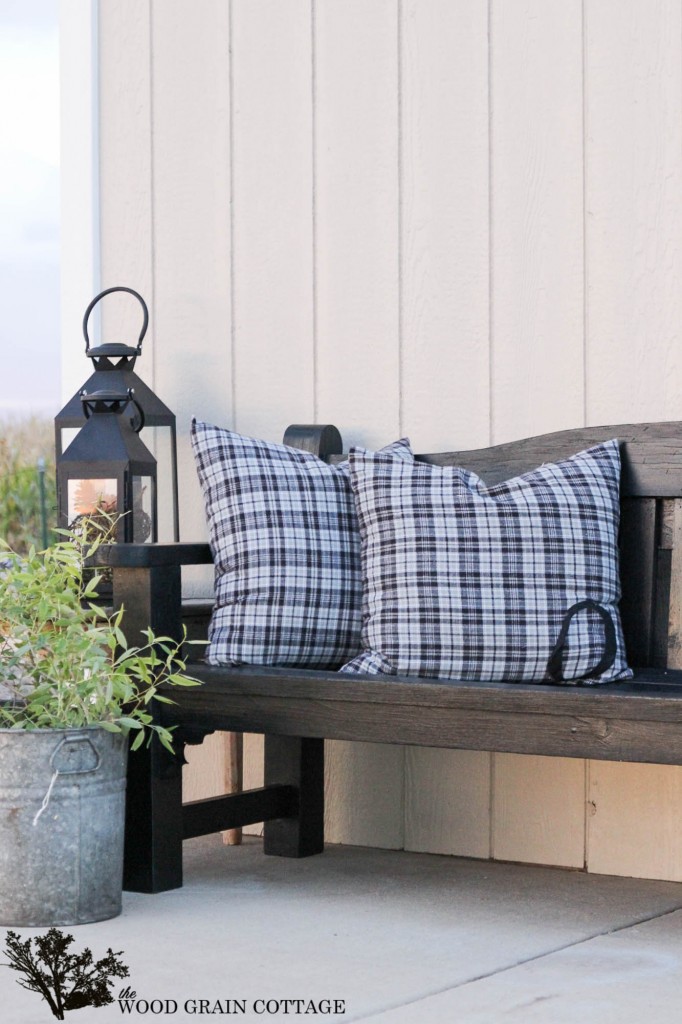 …Especially during the sunset and right when our farm light starts to come on…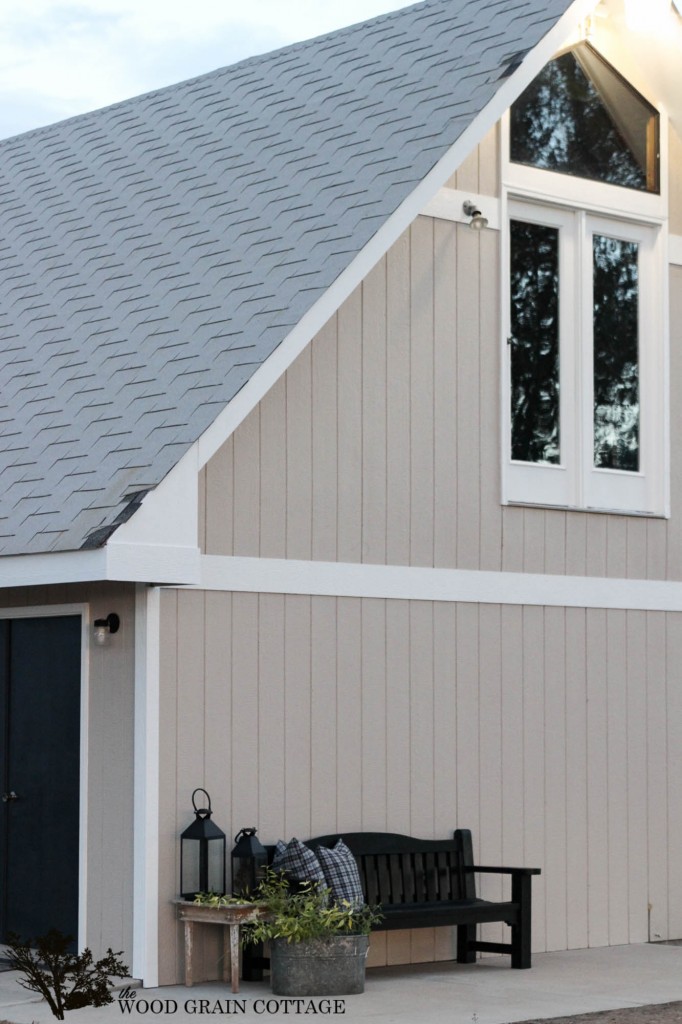 And those black doors? Well they're pretty beautiful too…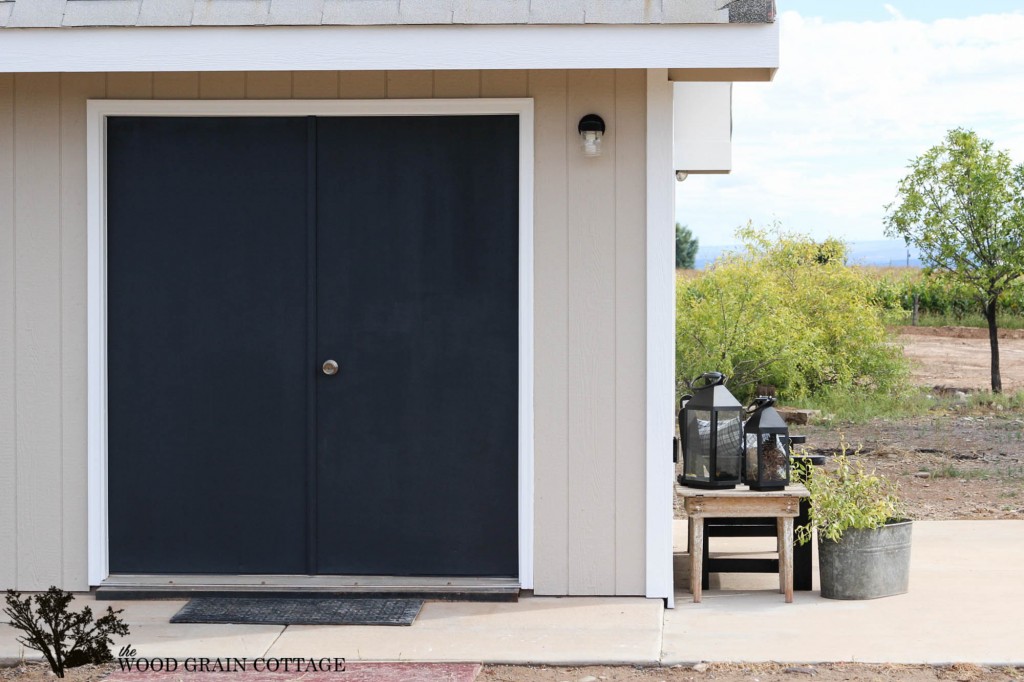 And not a day after I went through and cleaned up all the light fixtures, the birds decided to move in and mark the garage as their new territory… Apparently they like the new makeover too…
Just they wait and see the new light fixture we're going to install. Birds on the loose! 😀
Even Drake is excited about how much better things are looking! Play time has increased about 15%… 😀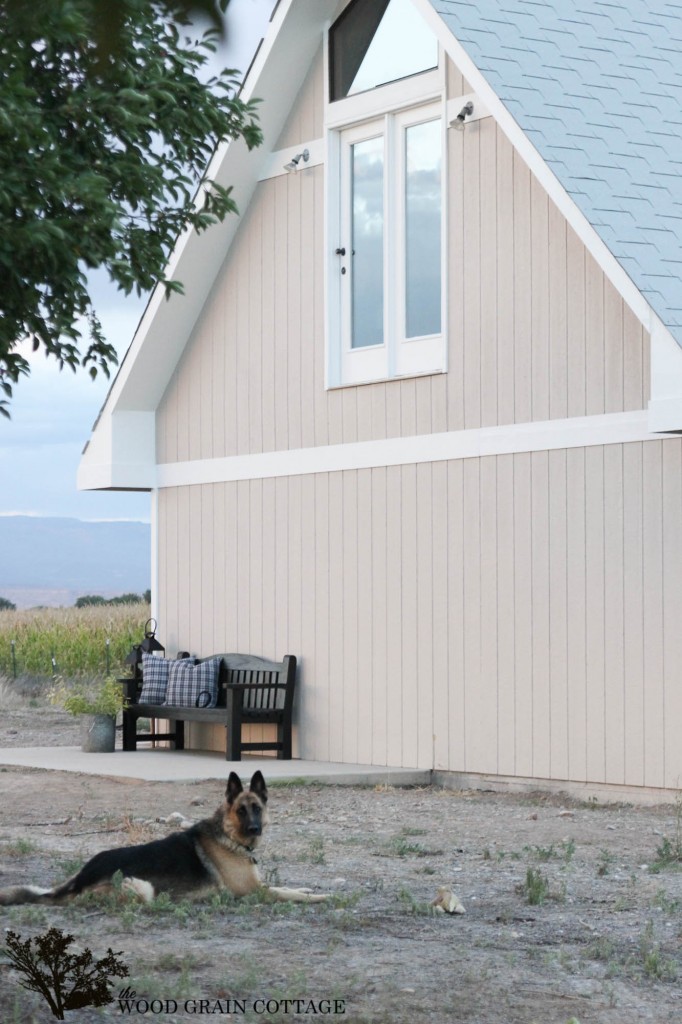 And now, we have successfully added around 10 more things to our to do list… you know what they say, one thing leads to another…. And our garage makeover has made us start dreaming up a whole bunch of other projects that could make it even better…. 😀
Stay tuned for the details on those garage doors, that's a pretty great makeover in itself!

I am proud to be a 3M sponsored blogger, and, as part of my responsibilities, I get the opportunity to evaluate ScotchBlue™ Painter's Tape. Opinions are my own and additional products used in the project were selected by me.
Follow along here: ScotchBlue™ Painter's Tape Website // Pinterest page // Twitter page // Facebook page