Our office needs some serious organization. I've done what I can with what we have, but it's time to start focusing on things to help make the office more efficient.
My first thought was a giant wall organizer. I drew a sketch of what I wanted, then enrolled Anthony to help bring it to life.
I love the combination of metal and wood and this galvanized metal & wood wall organizer doesn't disappoint.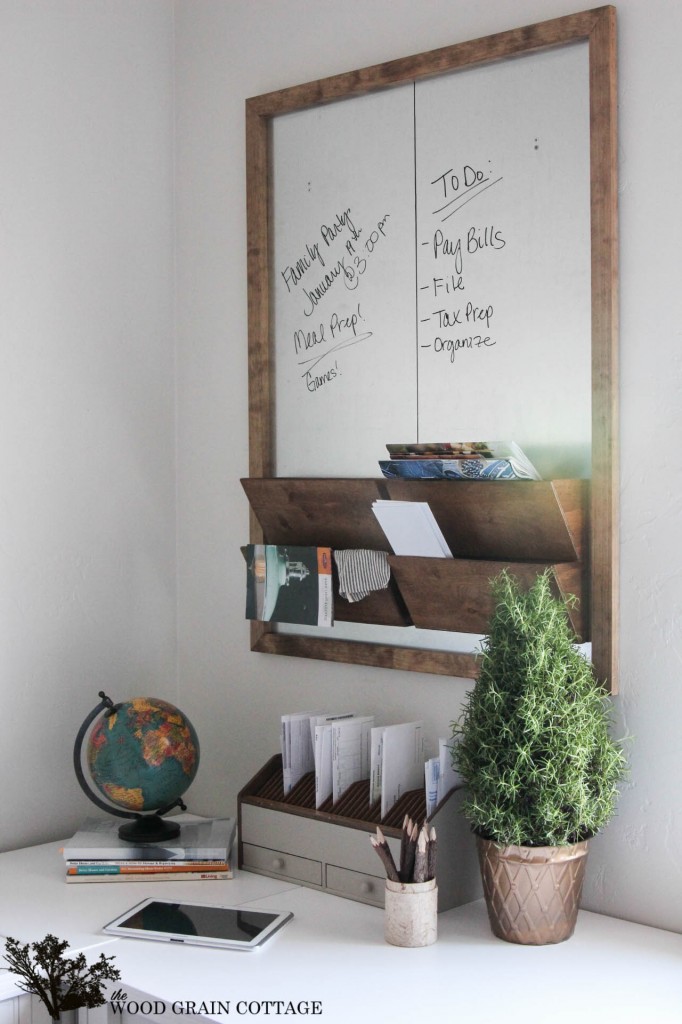 I couldn't be any happier with how it turned out, and I'm in organizing heaven already!
Here's how we made it:
We started with a normal piece of galvanized sheet metal. It measures 32 1/2″ wide x 42″ long.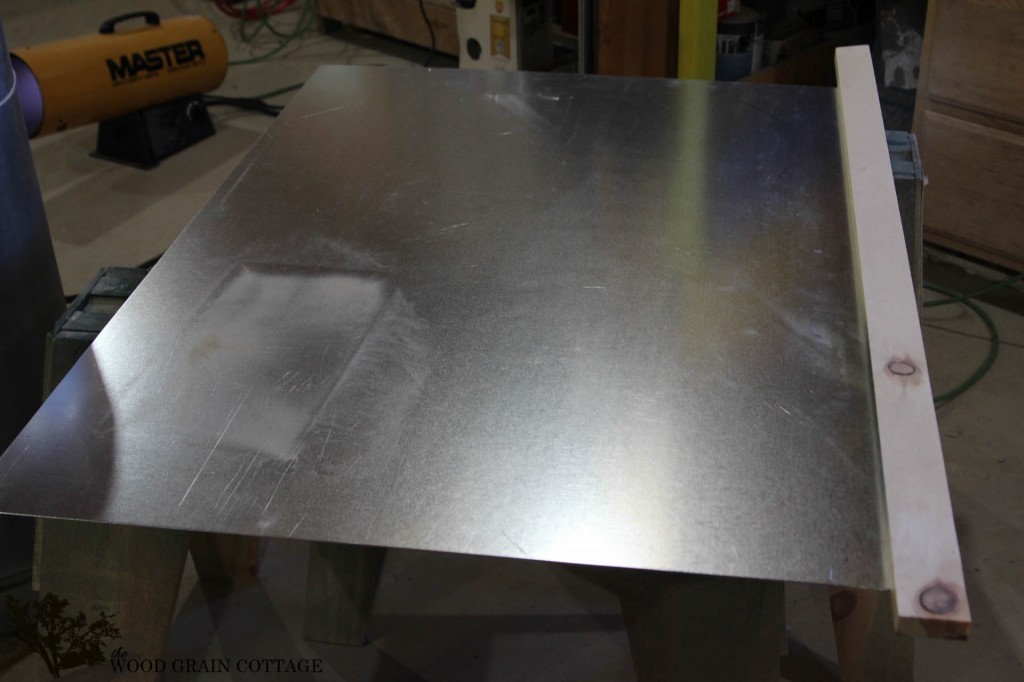 Then we made a frame out of pine 1″ x 2″s.
And Anthony made these cute wooden file hangers, which I'll be sharing the tutorial for a bit later.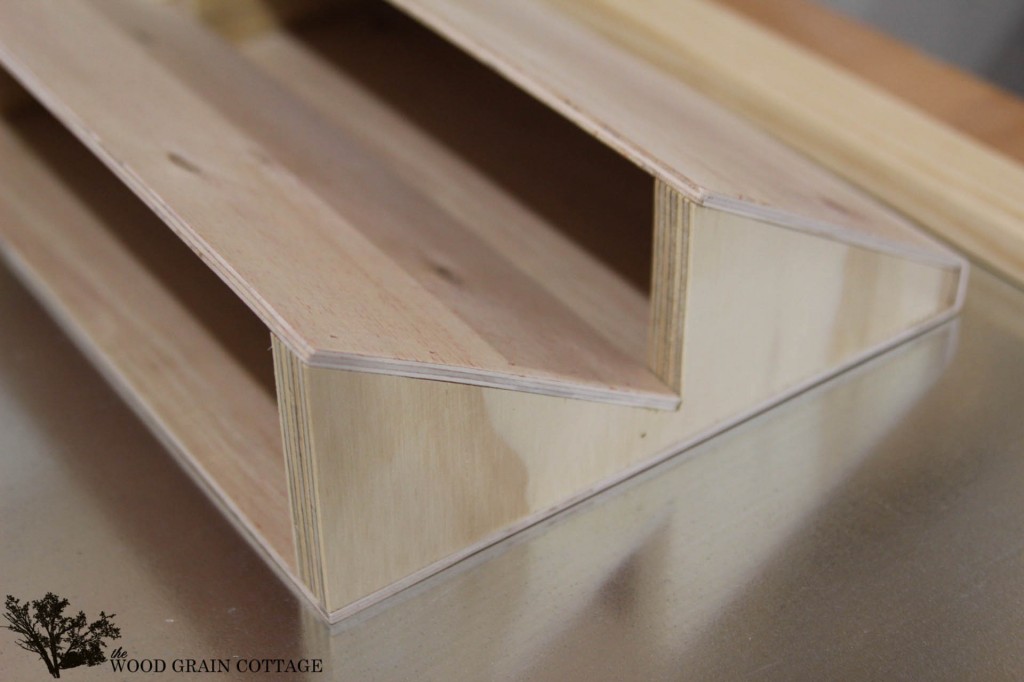 I used my favorite go to stain, Minwax Early American, and stained the frame and wooden file holders…
To attach the frame, we used liquid nails. Anthony squeezed a bit of it all around the outer edge…
Then we carefully set the wood frame on top…
And used clamps to hold it together…
*Note, if any liquid nails squeezes out, don't wipe it. Wait until it dries and use a razor blade to cut it off.
Then we lined the file folders up…
And marked the corners…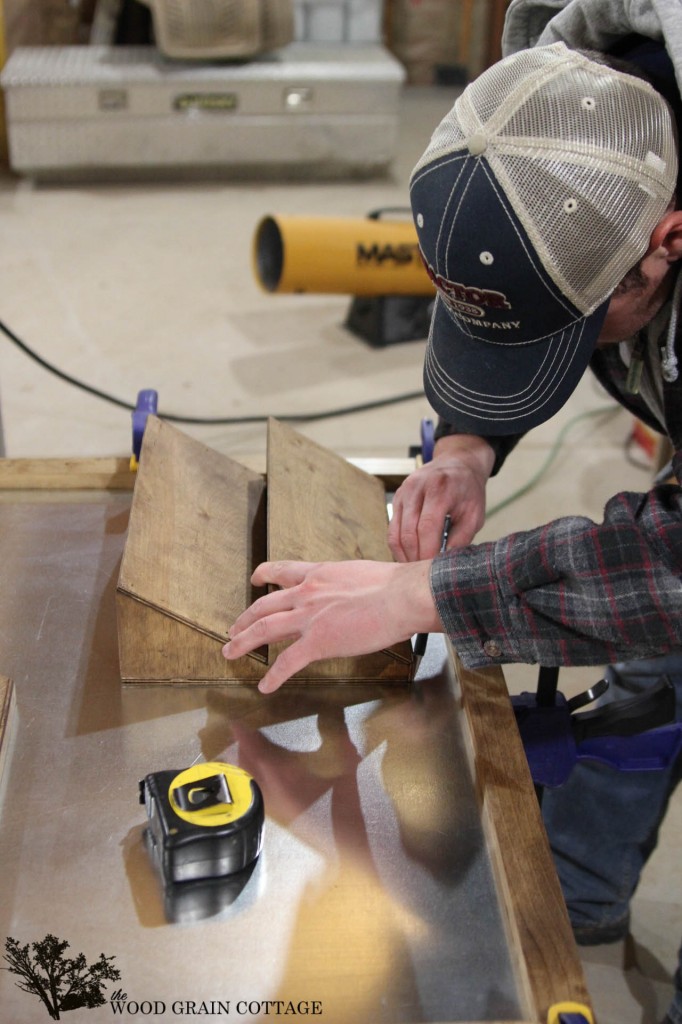 Then we squeezed on more liquid nails, being careful to stay well inside the marks…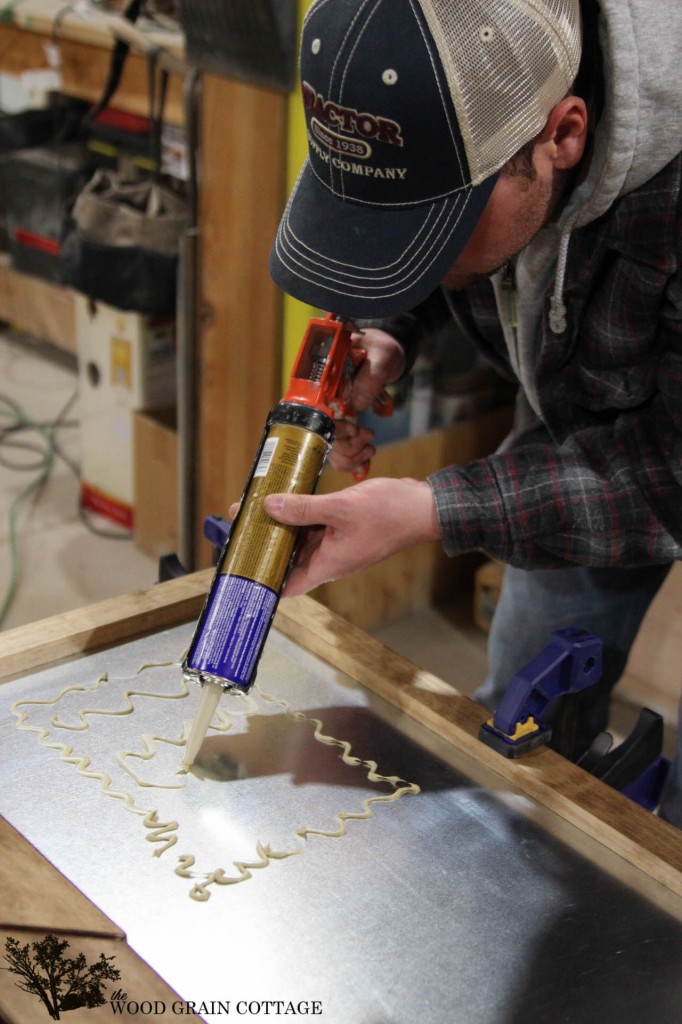 We carefully set the folders on top, and used anything with a heavy weight to hold them down…
We left everything to dry for a solid 24 hours, then removed the clamps and installed the metal picture hangers with rivets.
Then we just hung it up!
I am obsessed with it, and that's not an understatement!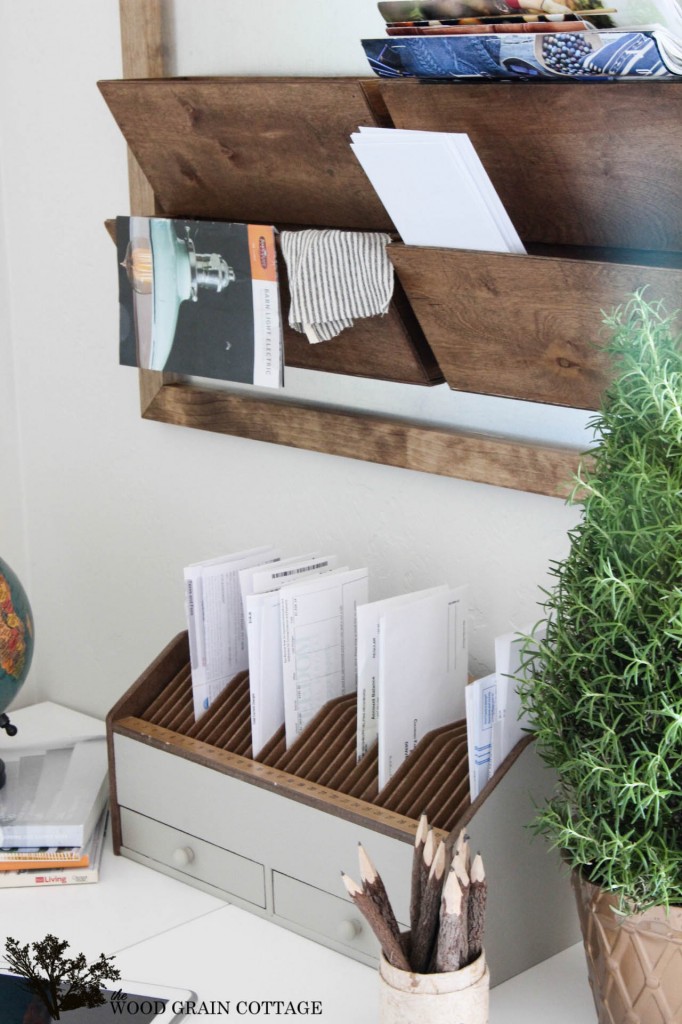 Those wooden file folders are pretty!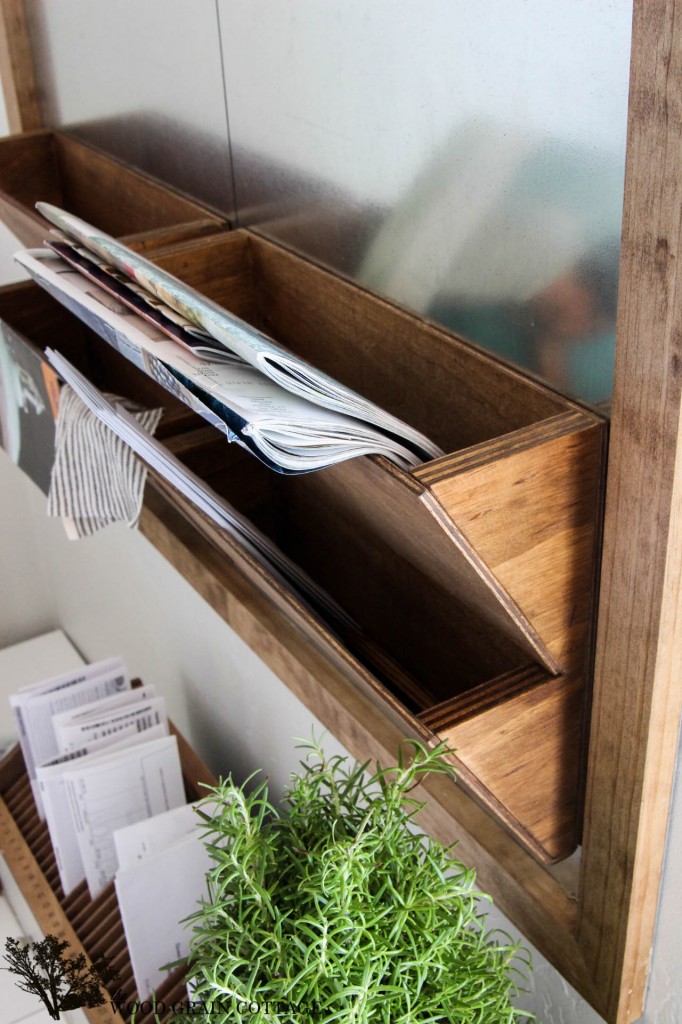 For now I'm just using the galvanized metal as a memo board, but I can't wait to add a big custom calendar to help me keep track of bills and appointments.
Chalk markers work perfectly too, and they erase right off with water!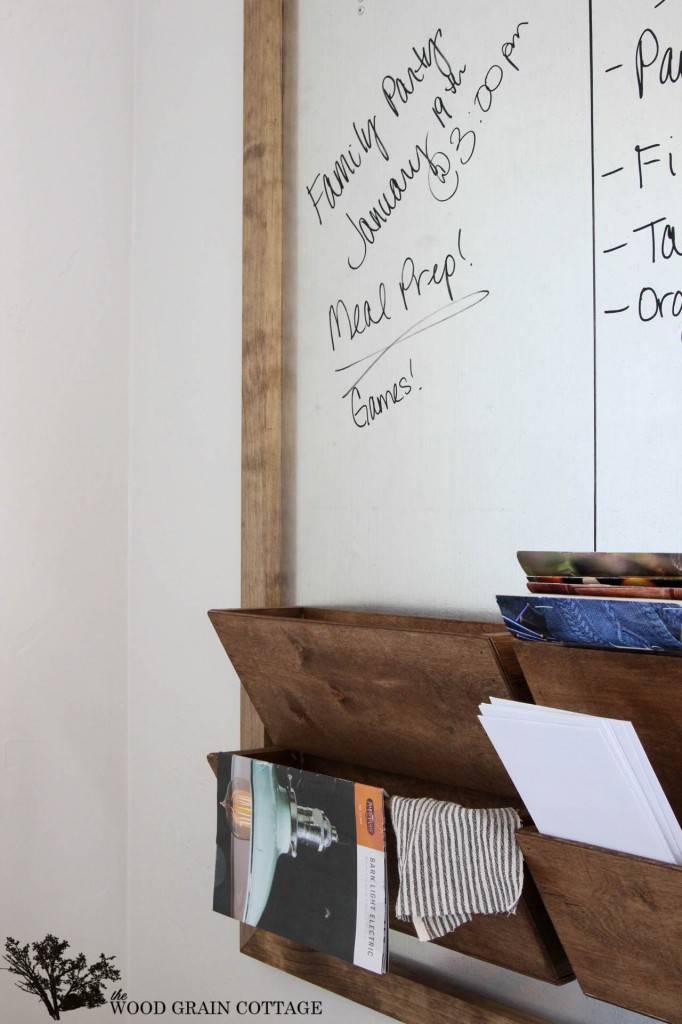 This little corner makes me super happy…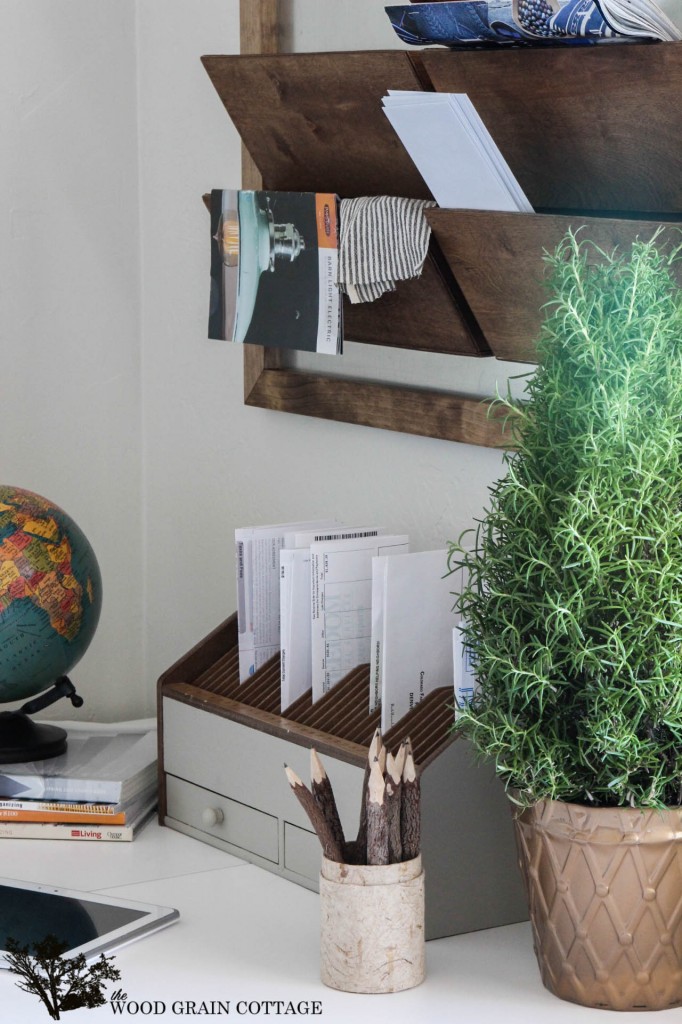 I can't wait to add a few more custom pieces to our office. This has definitely been a spring board for inspiration and my mind is filled with new ideas!
One of my main goals for the year is to get our office organized so that everything related to our bills, farming, blog, projects, sewing, etc., is all organized and has a place of its own. I just about hit my breaking point, but this wall organizer gives me major hope. I can't wait to make a few more things to help keep the office efficient!