Time for another fixer upper update! This time, it's all about paint and flooring. Exciting stuff!
Everything's gone pretty smoothly, but we did run into a few snaffu's, mainly with the flooring, but I'm happy we're stilling making progress and moving forward.
Last weekend, my mom and I painted the inside of the house. Two solid days, and we almost have everything painted. Almost. 😀
For the paint, I chose Classic Gray by Benjamin Moore. It's such a soft color and it's going to look amazing with bright white trim, wood tones, white cabinetry and dark hardware.
Here's what the entry/ living room currently looks like: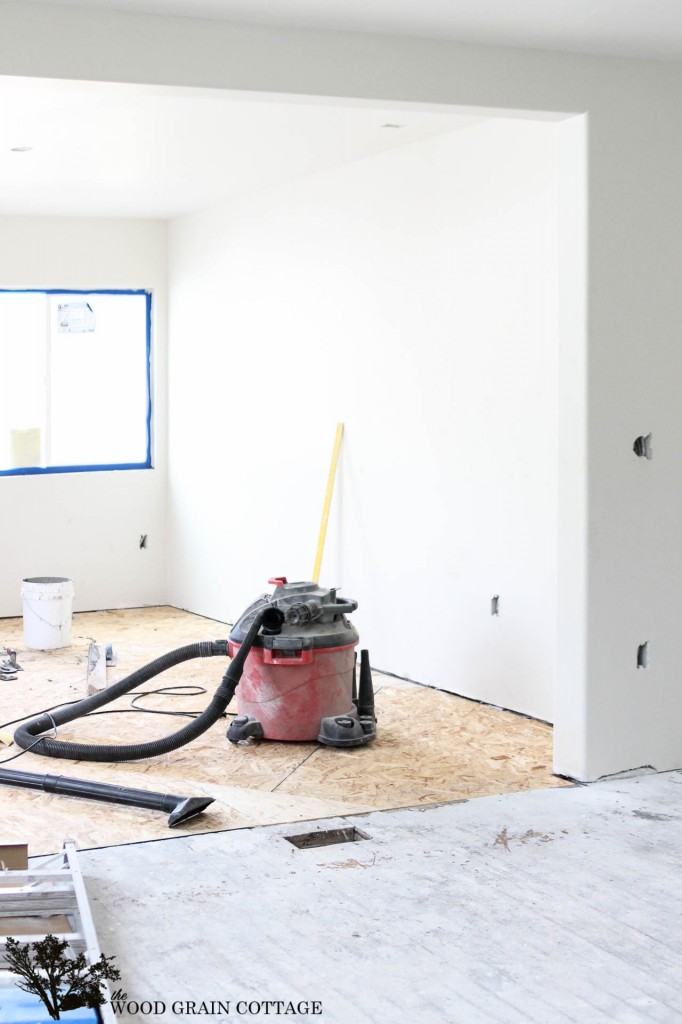 And just in case you don't remember, here's what it looked like when we first bought the house…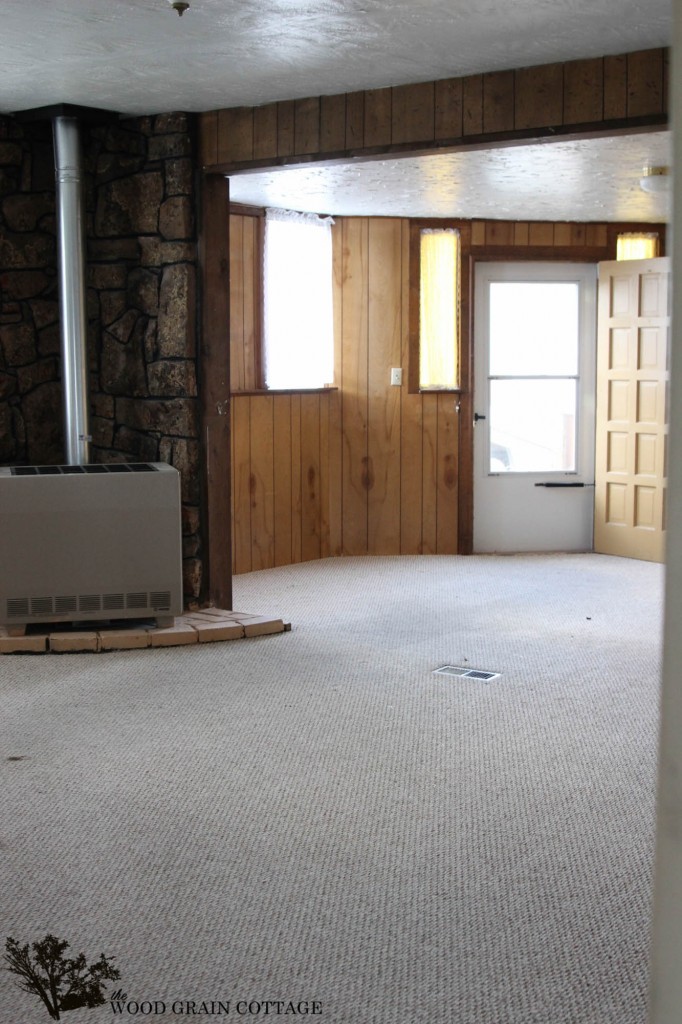 I'd say there's a bit of difference there! 😀
One of our biggest problems, was the flooring in the entry. It went three different directions and there were soft spots all over it…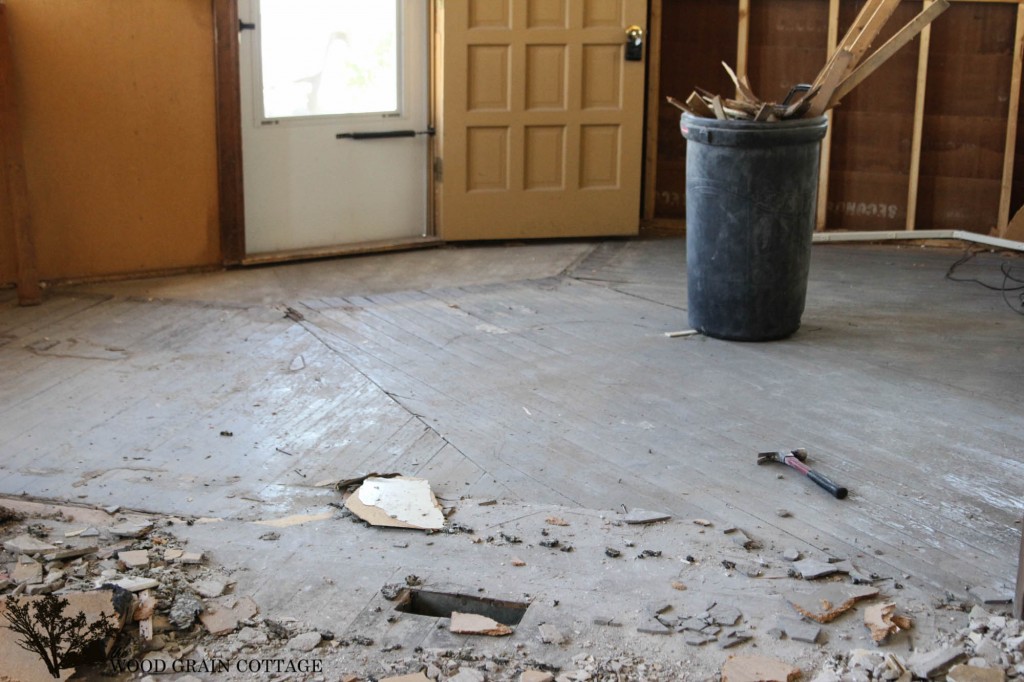 It's also hard to tell from the pictures, but right where the two rooms connect, was a bit of a hump. In order to make the floors even from the entry to the dining room/ living room, we had to remove the existing wood flooring (which were rotted in several places) and install a new subfloor. We also used some concrete floor leveler around the front door…
That little room has been by far the biggest nail biter. When it was originally built, it was an addition to the house and it started as a covered porch. Then, the previous owners converted it to an entry/ small living room. But when they converted it, they didn't quite do it right, which is why we've had such a big undertaking with it. I'm happy we have the problem solved (as best we can), and I can't wait to see the flooring in here.
The kitchen also looks really different, especially with the new flooring…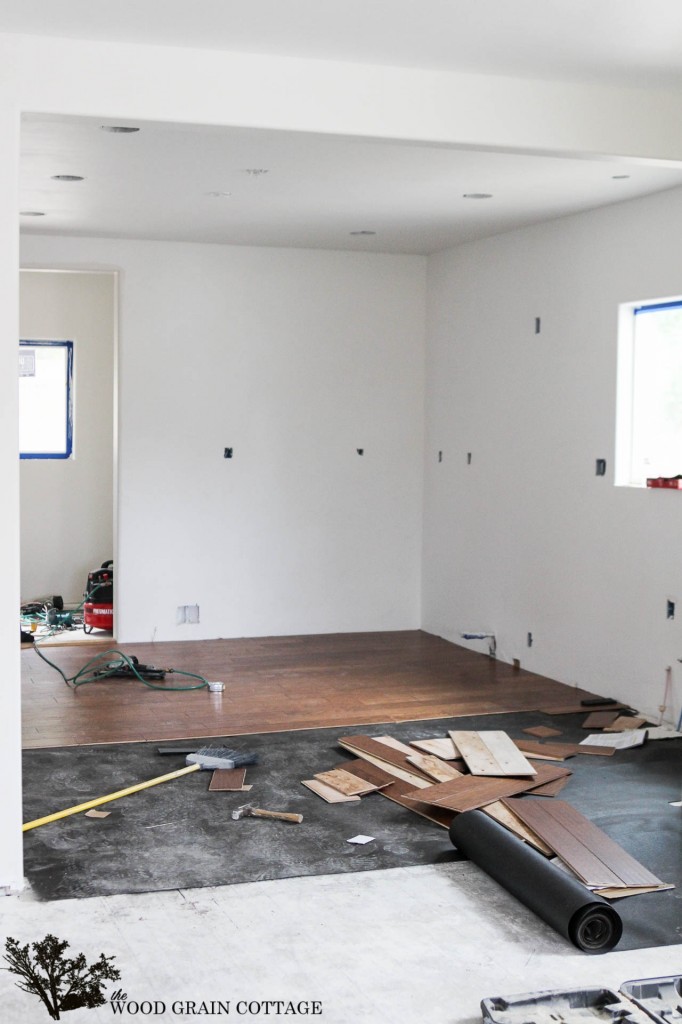 We decided to scrap the old floors. As much as I really, really, really wanted to be able to refinish them, they were really beat up and had several patch jobs all over them. As soon as I saw all the different obstacles we'd have to face (not to mention how many boards we'd have had to replace— and who knows if we ever could have found an exact match), I decided to move on and find something that would fit with the rest of the house. And now we have boxes upon boxes waiting to be installed…
So far, they've started installing in the kitchen and I'm 100% thrilled with how they look! I love the color, the variations, and the hand-scraped look of them. I may have pulled my hair out trying to find something that would work in our budget, but once I did, there was no going back.
I've tried to find the exact flooring, but can't. This is really close.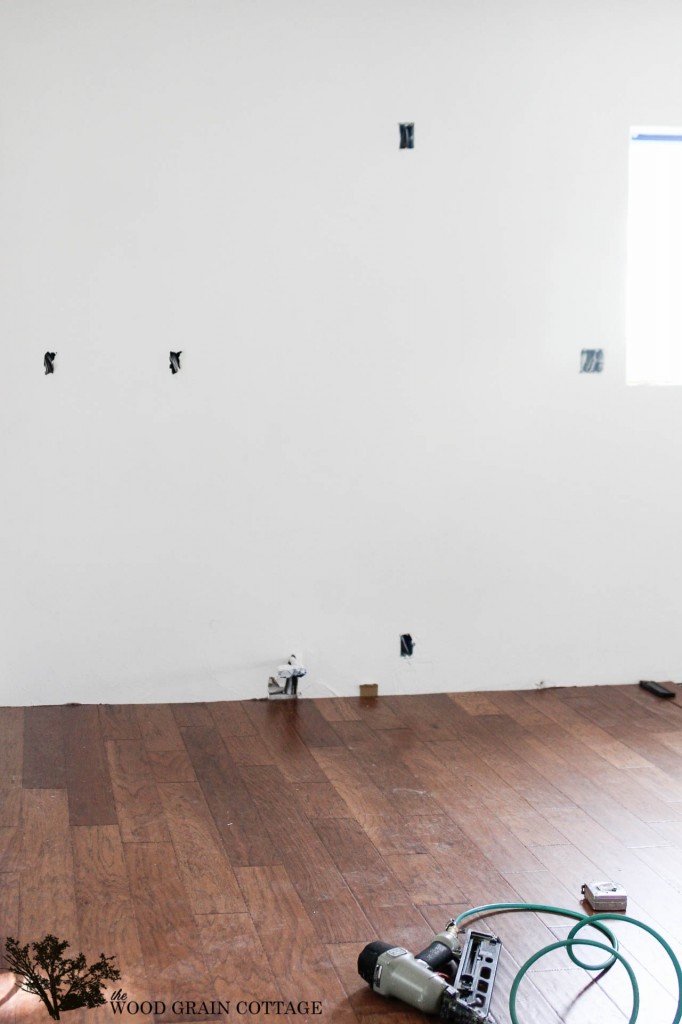 They're exactly what I was hoping to find and I can't wait to see them completely installed.
I shared a sneak peek of the kitchen plank wall on Instagram, and now it has a lovely coat of super white paint…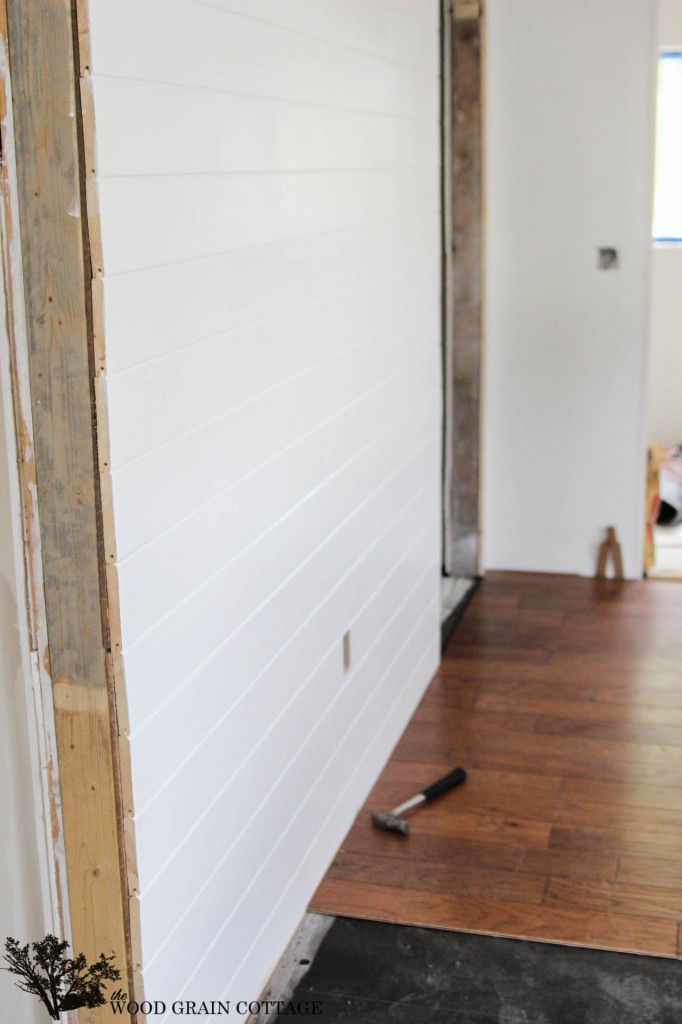 Now, remember that first bedroom with all those built-ins…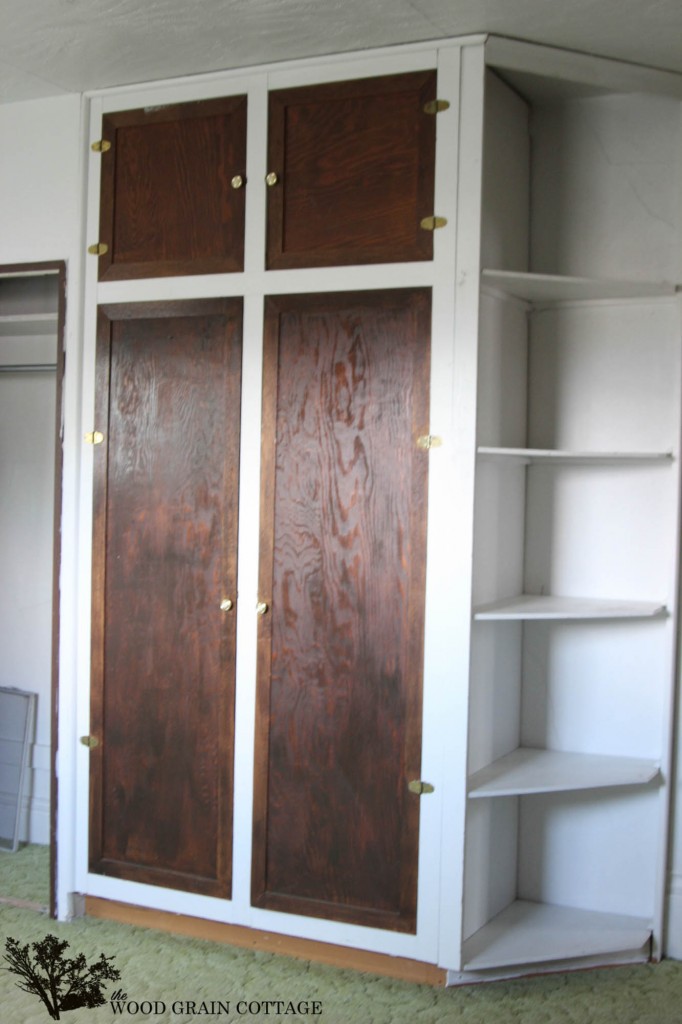 Well, now they look like this: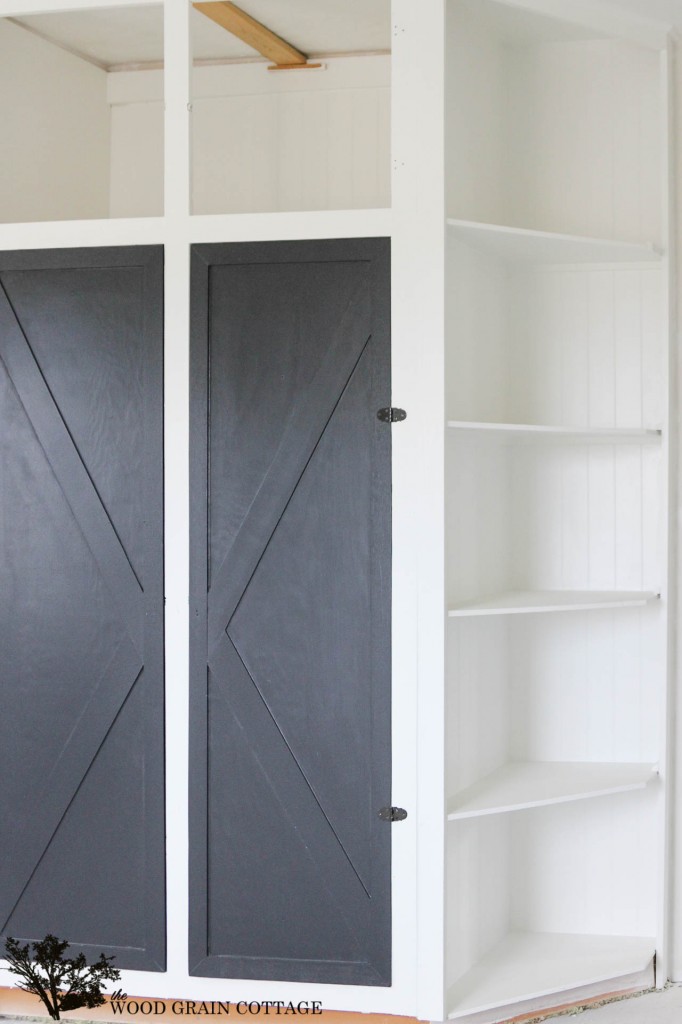 They're not completely finished, but we're close!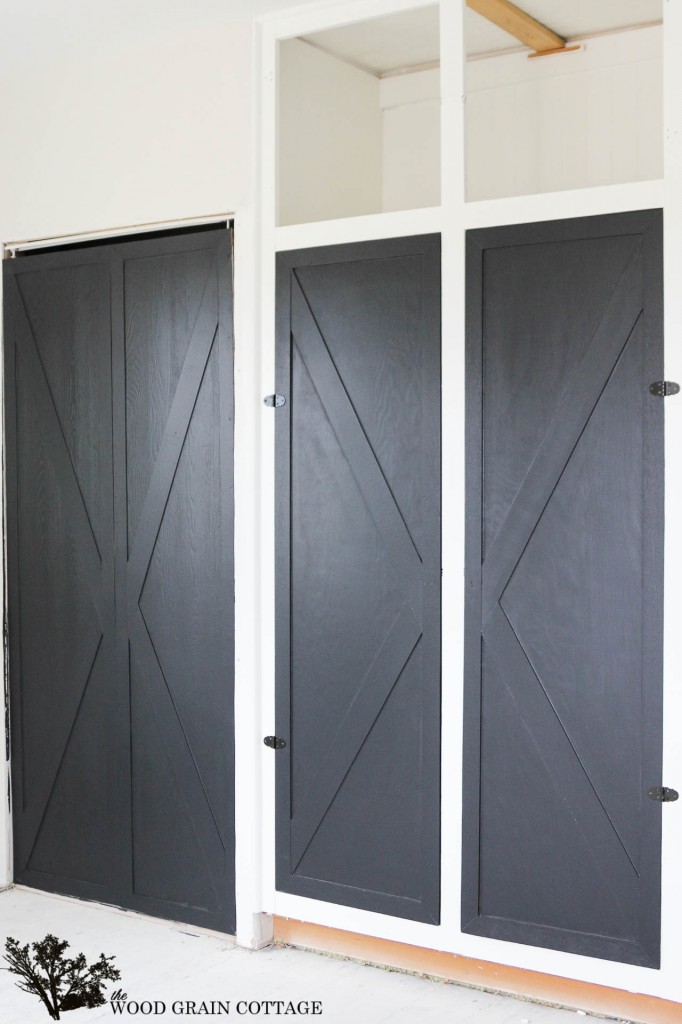 To make them look a bit more interesting, I had our contractor add molding to each door to make them look like barn doors. We even added it to the existing closet door. I love how they turned out and I'm excited to get hardware on them…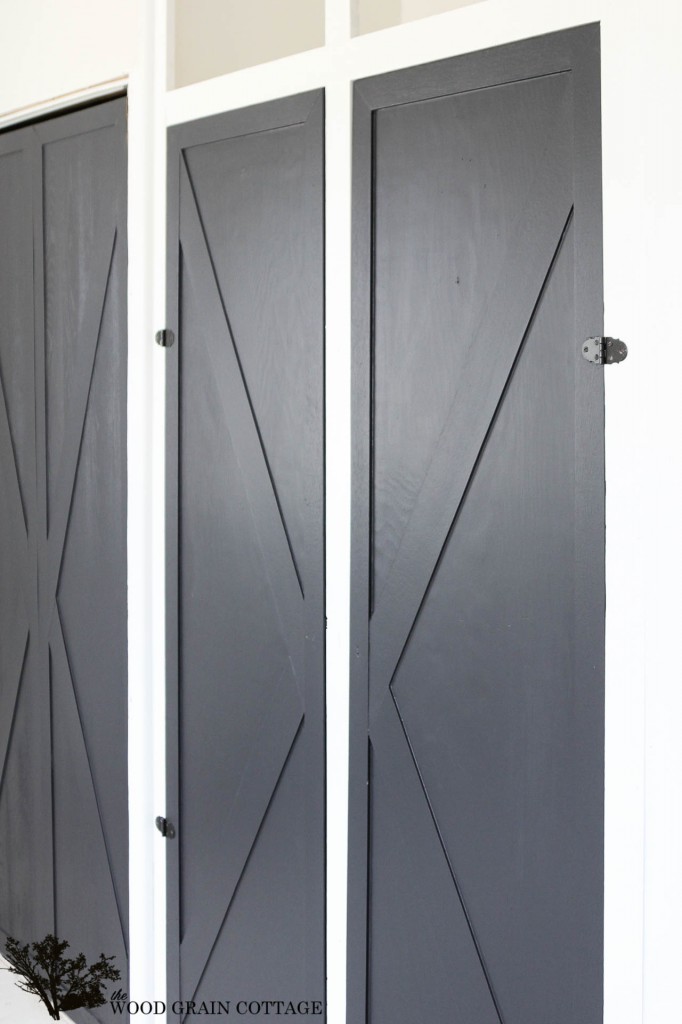 For the paint, I used the same color as our mudroom door, Onyx by Benjamin Moore.
We also added wide plank paneling, also like our mudroom, to the back of the open shelves…
And the little built in closet in the master bedroom….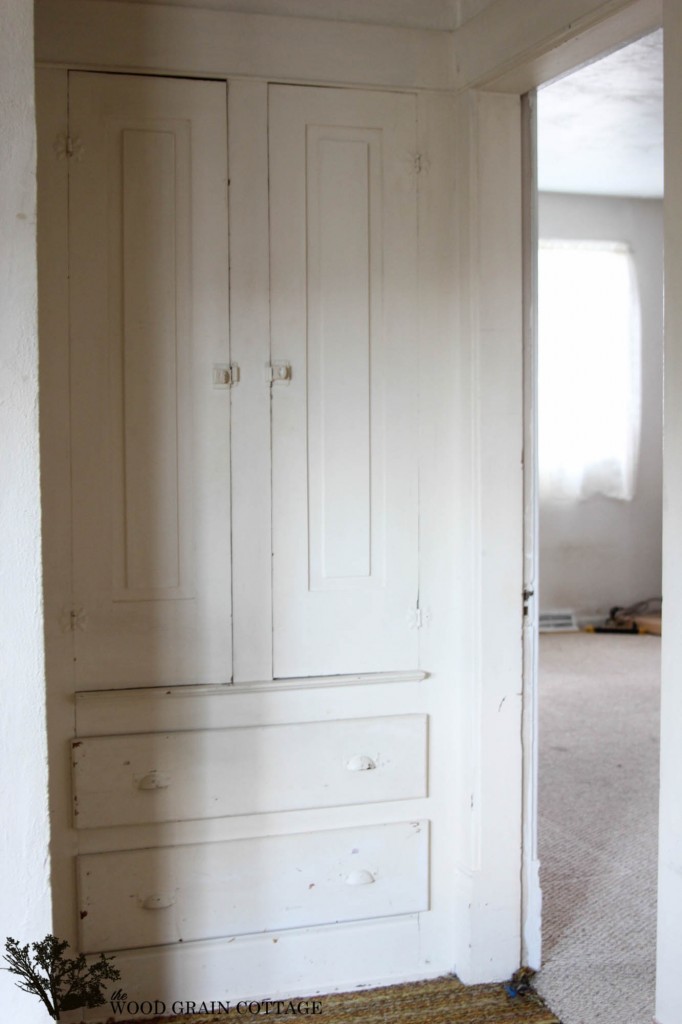 Well, it's still undergoing its makeover, but we've made serious progress!
I'm still in the process of painting it, but I chose Super White by Benjamin Moore for this and the built-ins in the first bedroom.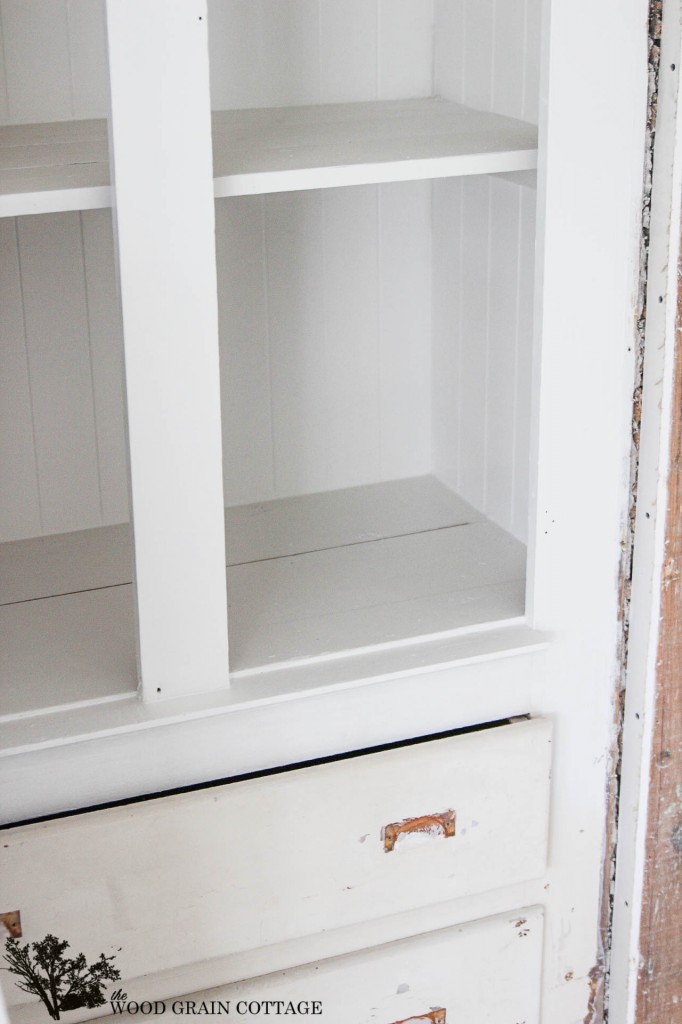 I've stripped off all the original hardware and am in the process of removing several layers of paint… it will be worth it in the end…
The paneling makes it feel much more finished inside now.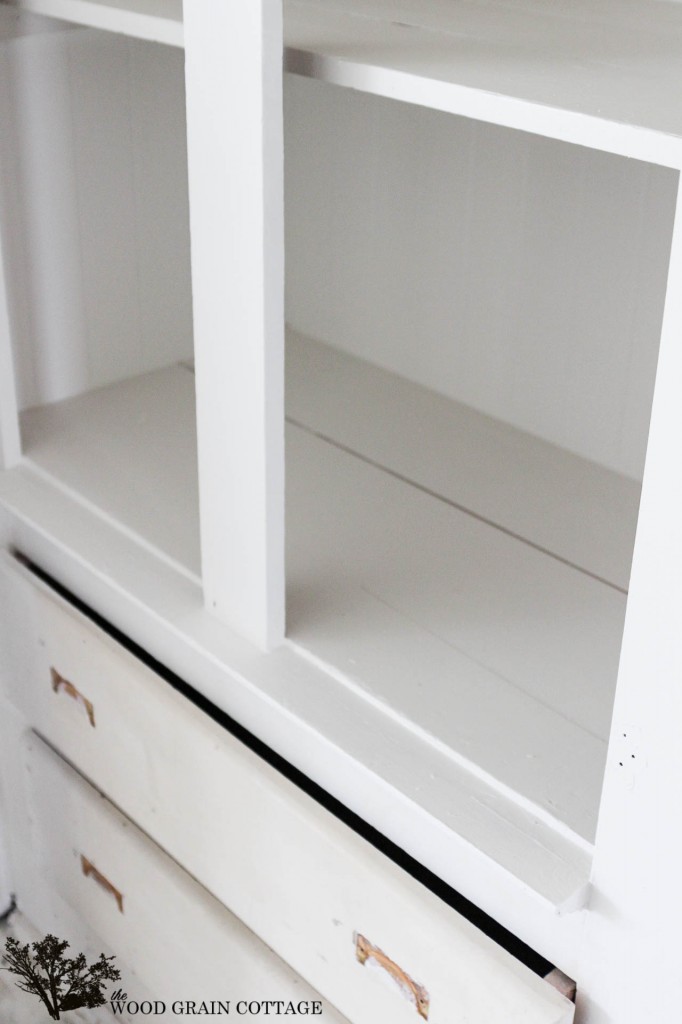 And in the master bathroom, we just had the shower pan poured, so we're ready for tile!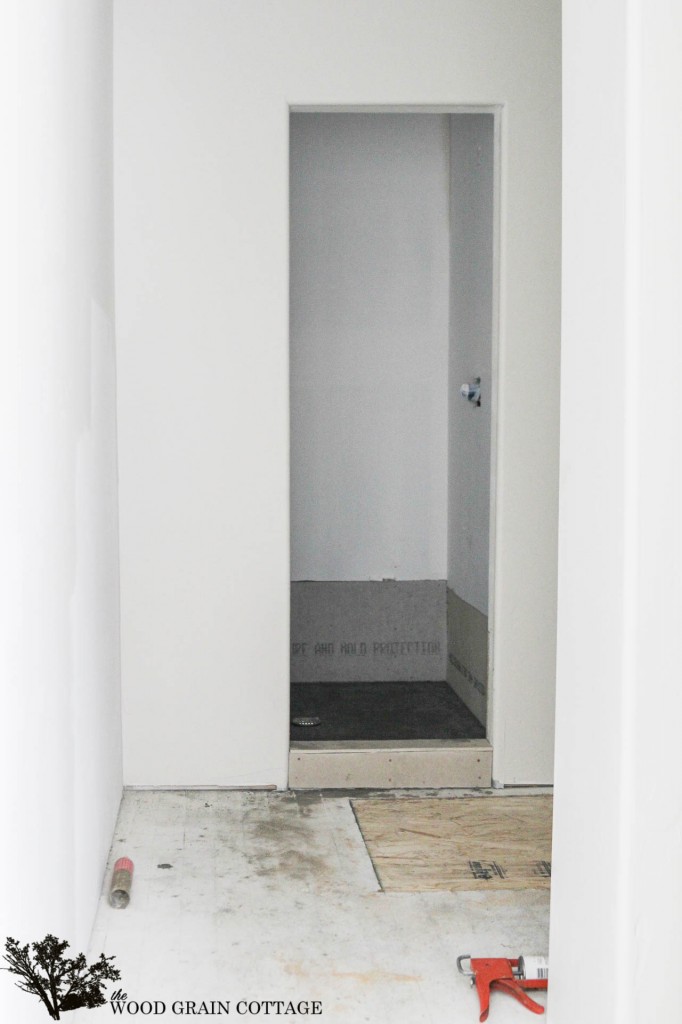 Things are moving right along. They finished installing the kitchen and living room flooring yesterday, so the cabinets are being installed today and tomorrow! I am so excited to see them installed!
All the interior doors should be here by Friday as well, then they'll start installing trim, and before I know it, the tile. I've been busy ordering lighting and faucets and all those little details to pull everything together.
And on a different note, the exterior is officially ready for paint. The contractor just finished up a few last minute details and it's ready to go! Once it's painted, watch out world, or maybe just the neighborhood! 😀
We're getting close. 😀