It's been a while since I shared the last fixer upper update. So much has happened since then… this little house has come such a long way and I am so proud of the way it looks.
When we started this adventure, one thing I knew I wanted to do, was to make the entire house feel like it flowed flawlessly from one room to another. When we bought it, it felt very disconnected from each other. Not that the rooms didn't flow, they did, but it felt hopeless and lost and… pieced together.
From the beginning when we were tearing down walls and changing the floor plan, to when we were instaling the hardwoods and tile, I knew exactly what I wanted it to feel like. The feeling of the home was one of the very most important things to me. It didn't just need to look like we'd fixed and flipped it, we all know those can look good, bad, cheap, rushed, etc., but I wanted it to feel happy. And clean and fresh and ready. For so long this home sat empty. It needed a family to love it. I no longer walk in and feel it reaching out for help, I feel it shining and smiling… and it's happy.
One of my favorite parts of this entire process has honestly been picking out the finishing details. Sure, demolition was fun, and I got a kick out of changing the floor plan, but the best part has been bringing in all those details that truly do matter. And seeing everything come together as lovely as it has, well I feel pretty happy too…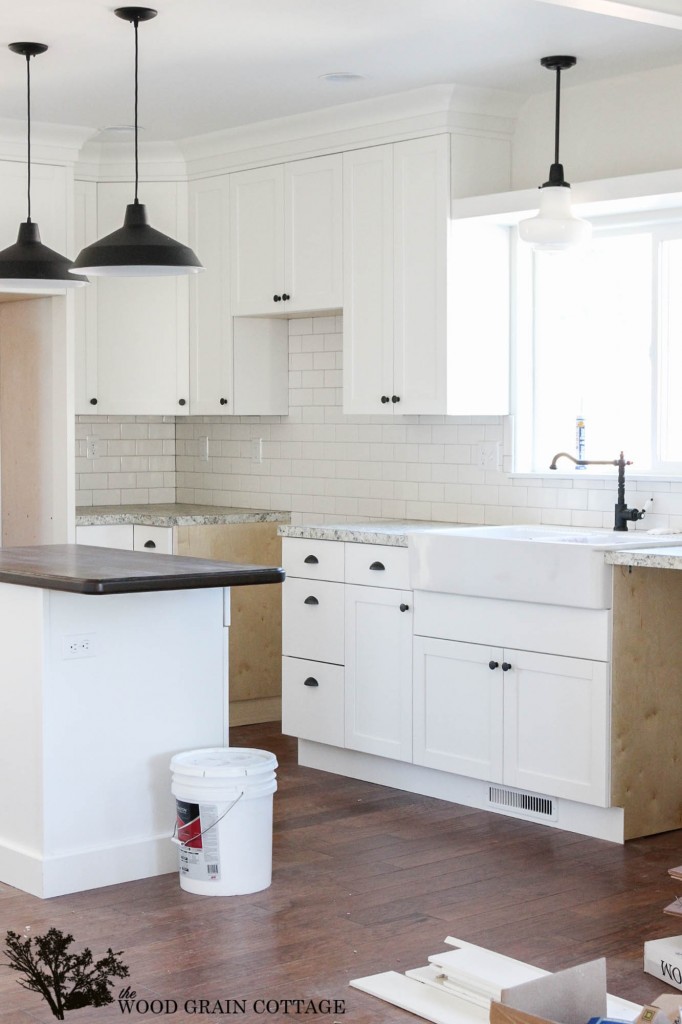 There are so many other things that I'll be sharing as we put the finishing touches on the house, (a full list of sources) but today will specifically be about the cabinet hardware. It's really taken the cabinets to a whole other level. And, just like the rest of the house, I chose simple hardware to enhance the other finishes…
For the kitchen, I decided on the classic cup pulls…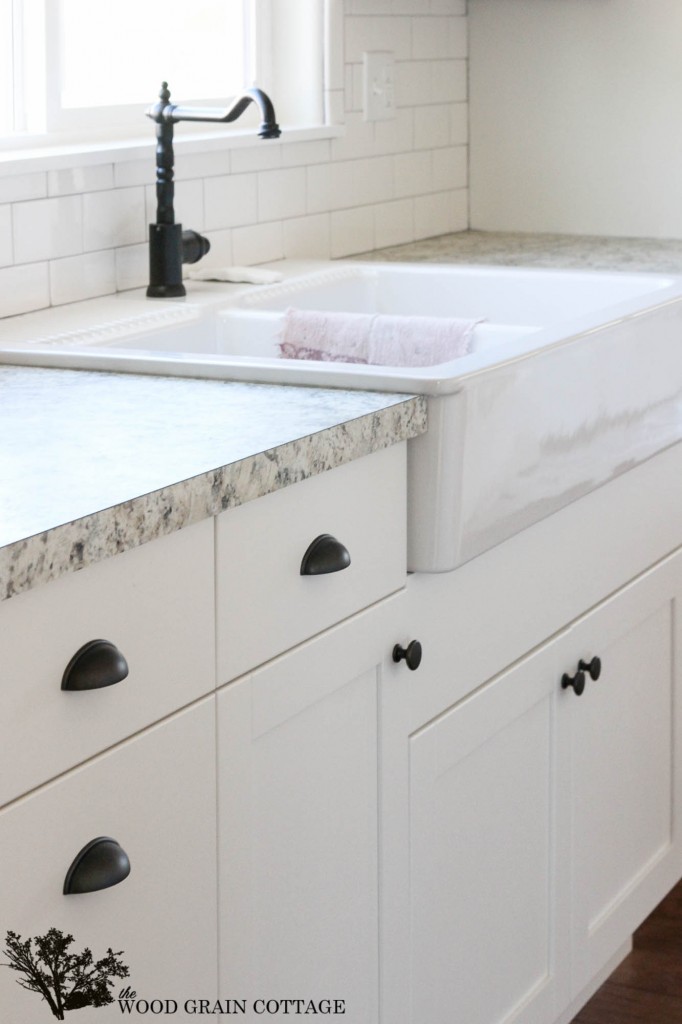 Paired with matching knobs…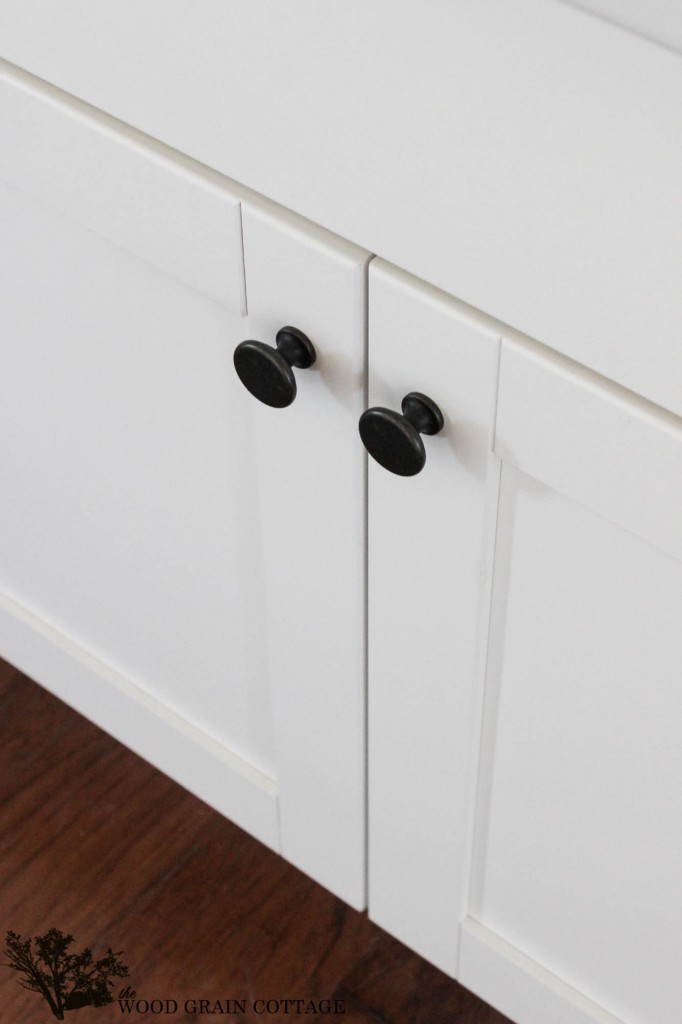 I love their simplicity.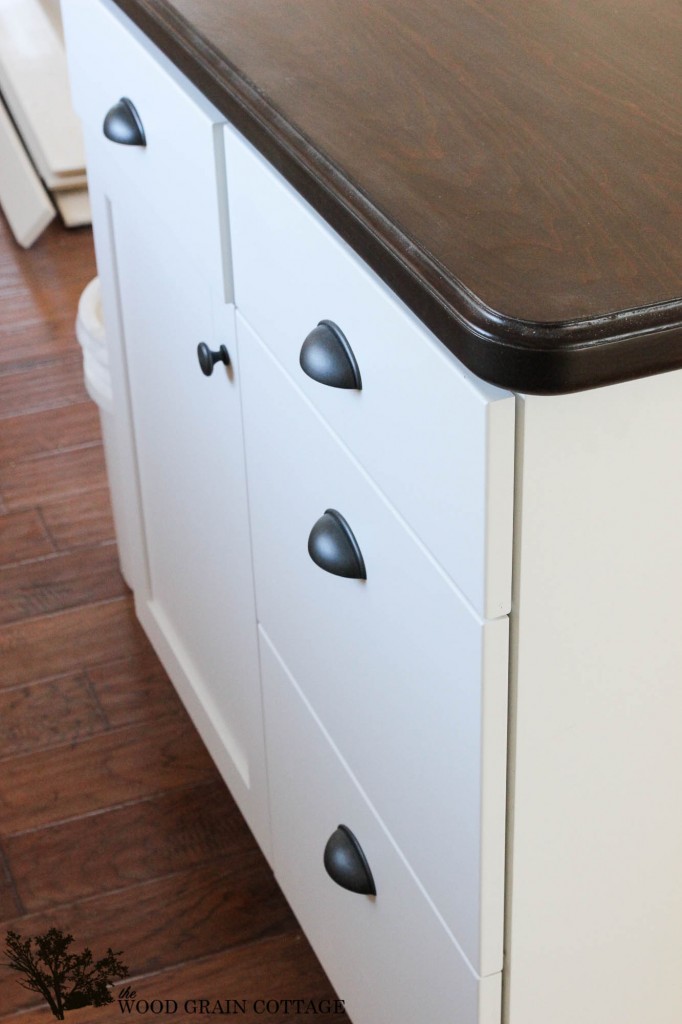 And since the laundry room is visible from the kitchen, and vise versa…
The cabinet pulls tied it all together by being the same color…
Because we have a whole wall of floor to ceiling cabinets (swoon), I wanted hardware that would be big enough, and simple enough, to grab your attention at first glance…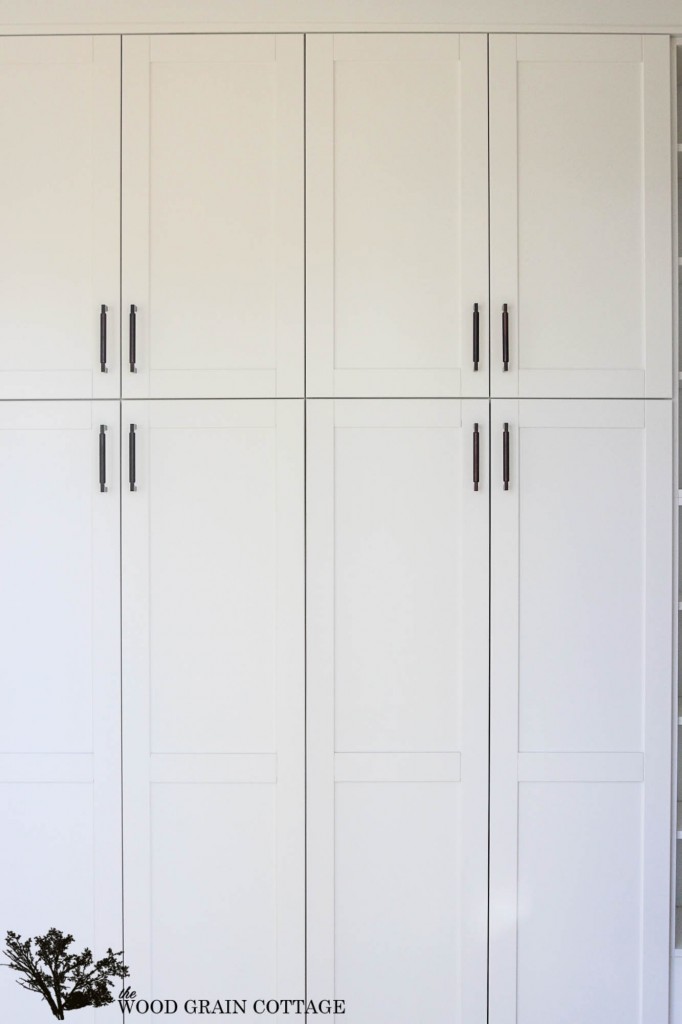 Plus, it ties in perfectly with the dark wood tones of the built in bench and the shelf on the coat rack…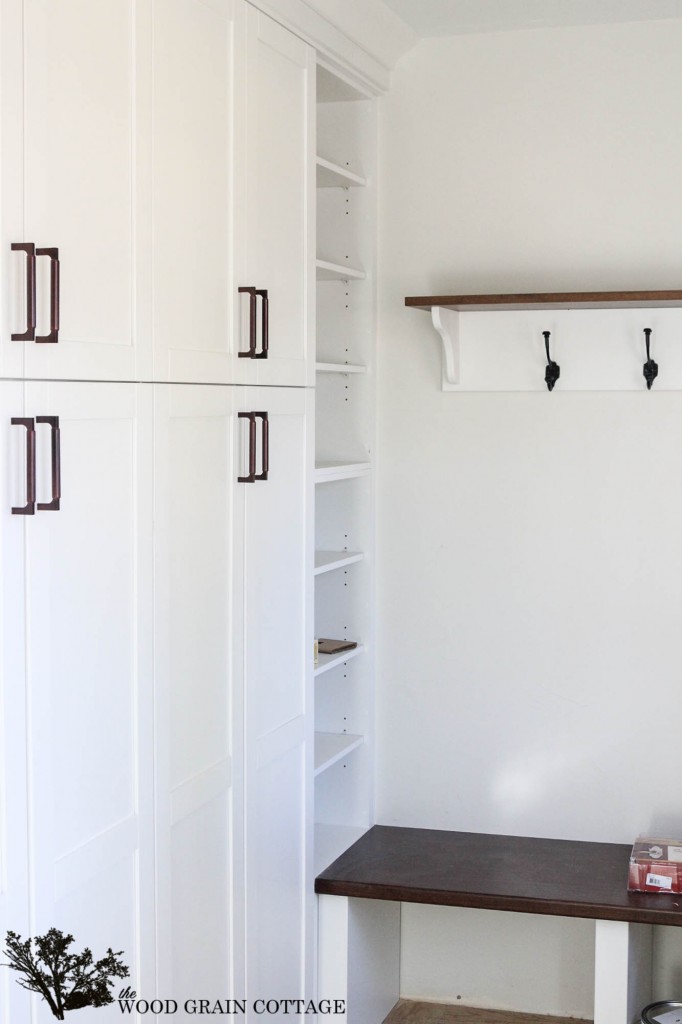 And, truth be told, I love how much they stick out from the cabinet….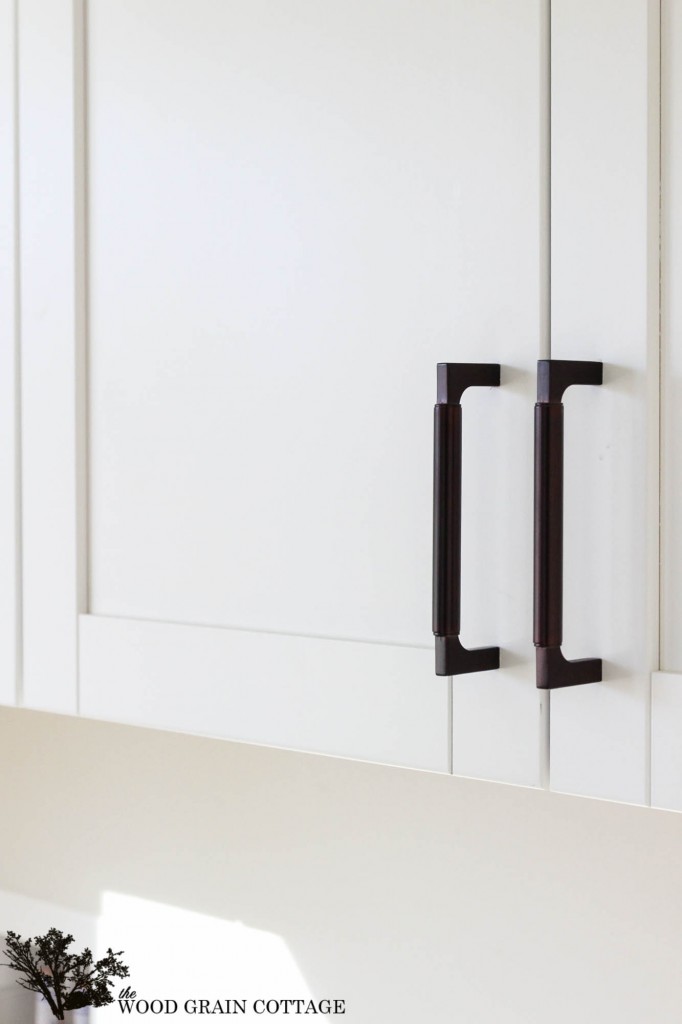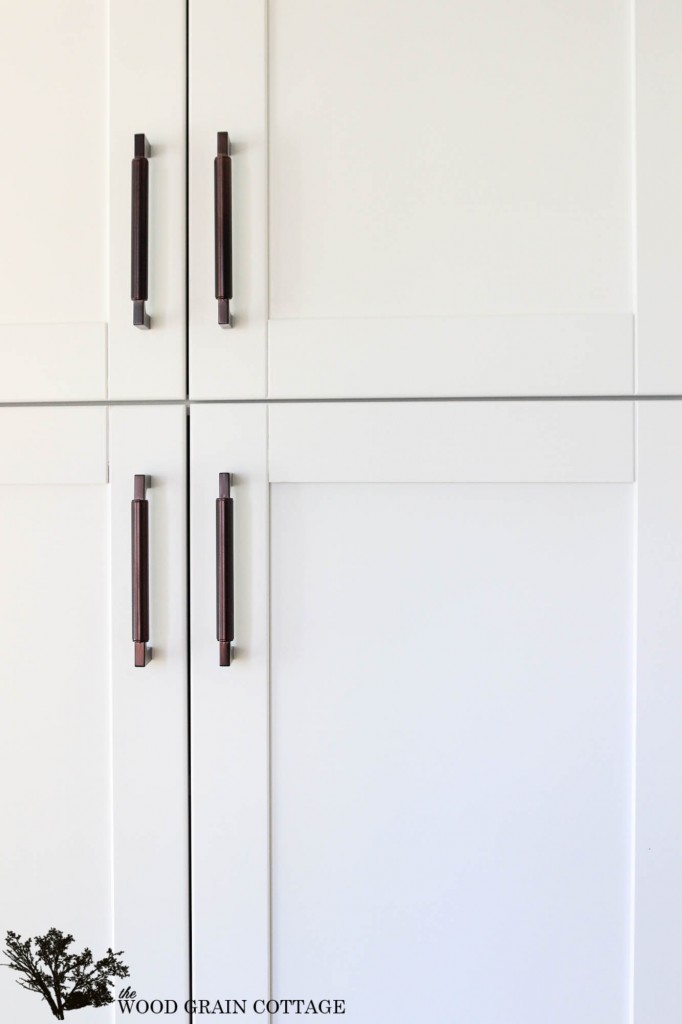 So, those three hardware styles are carried throughout the house. From the hall bathroom…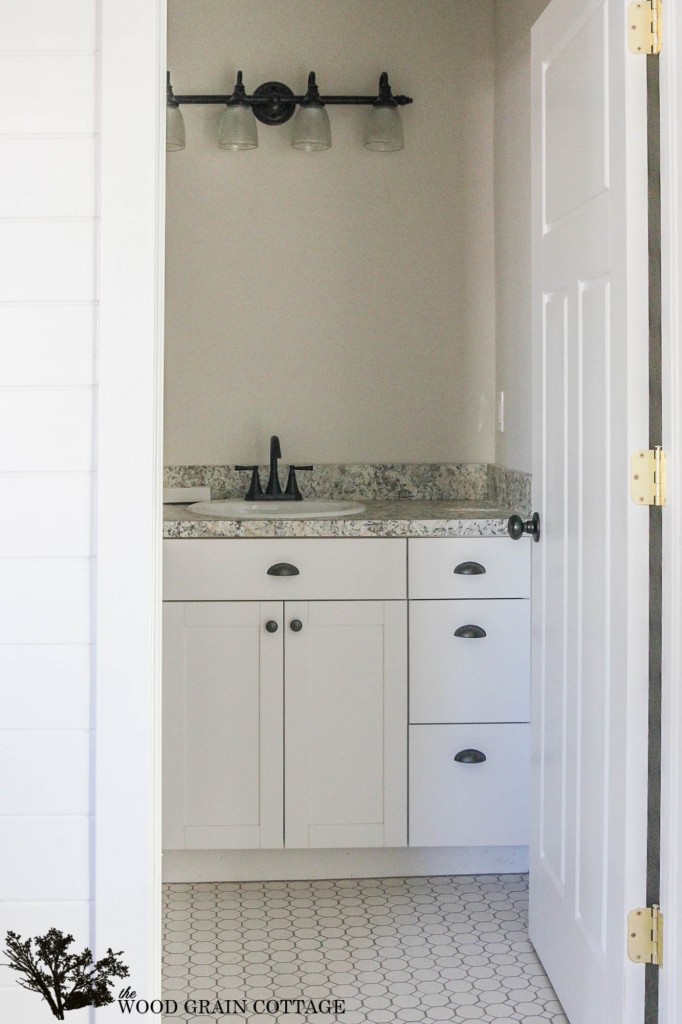 To the master bathroom…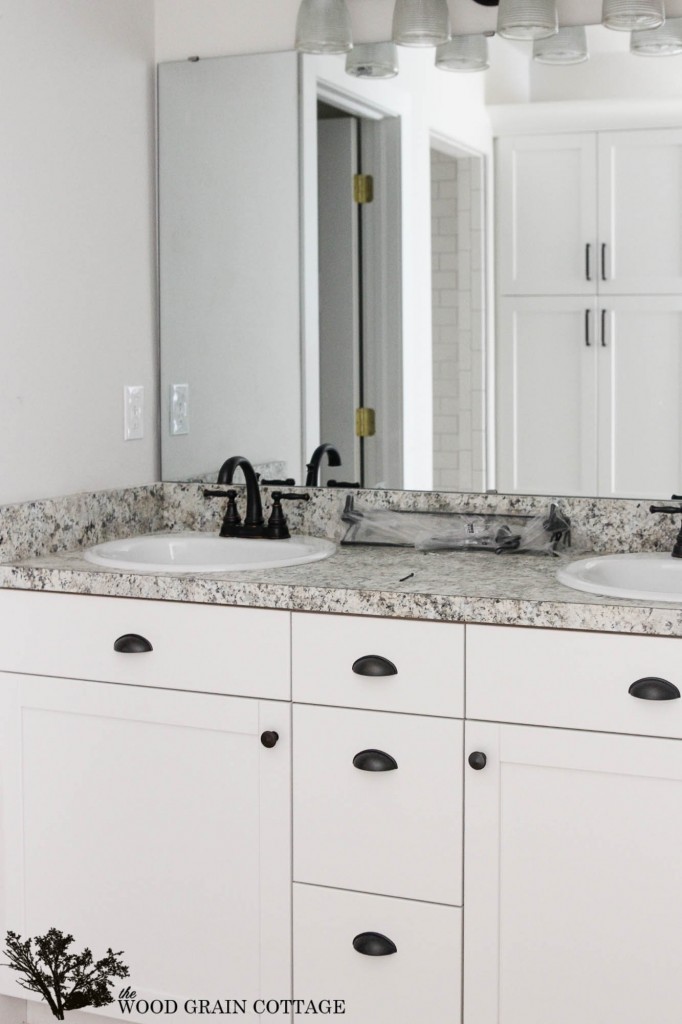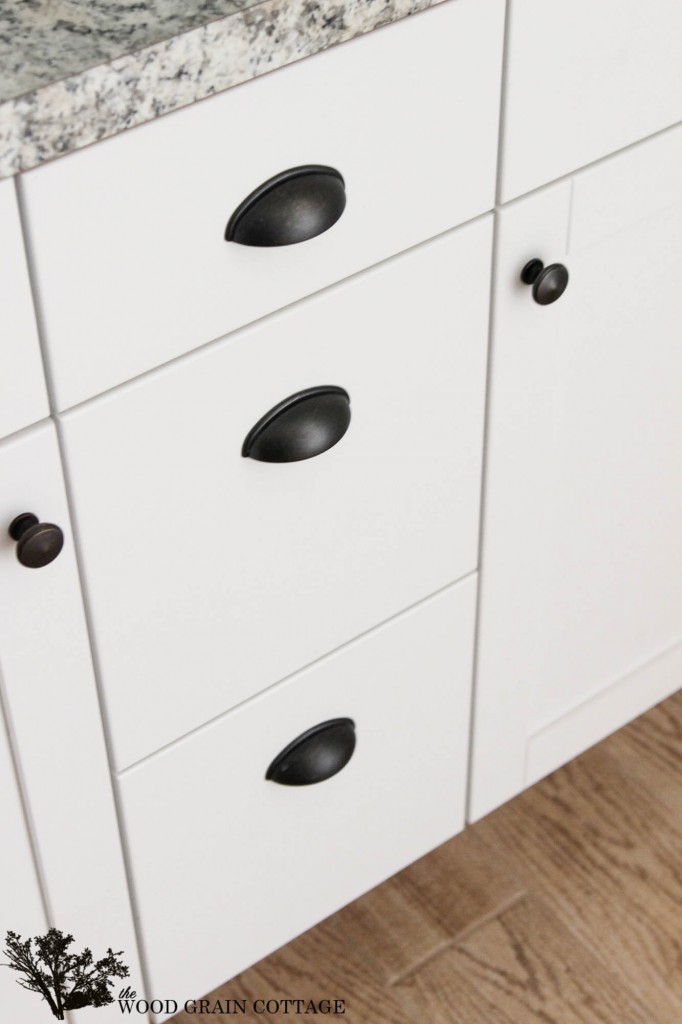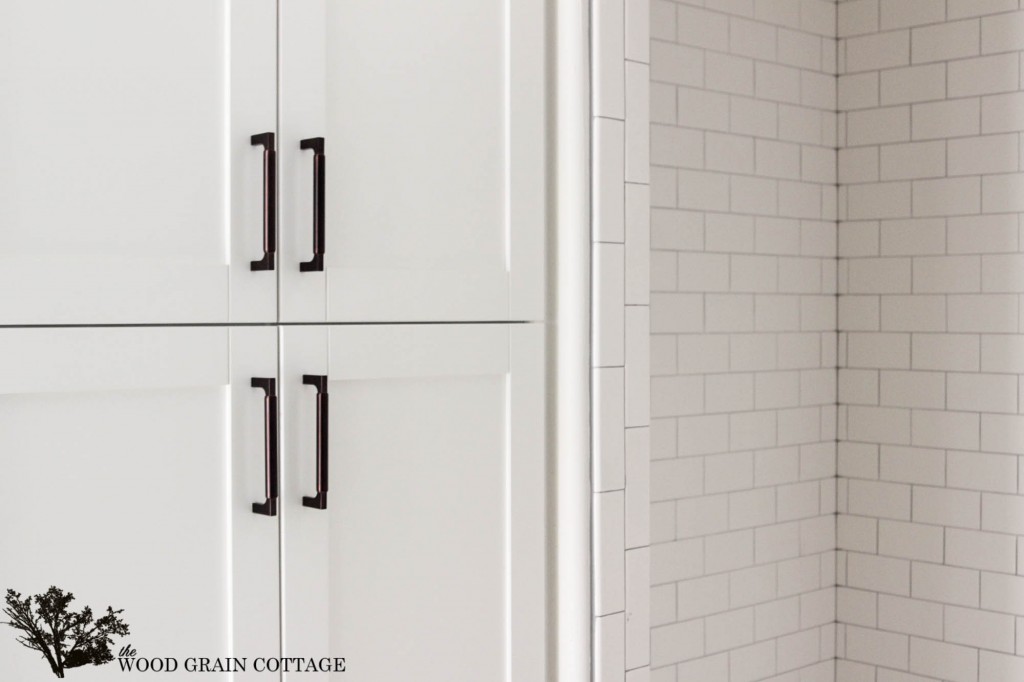 It all feels the same, and I'm thrilled about it. No longer does it have the pieced together, forgotten, lonely feeling.
Even with all the small things we need to finish up: misc. trim, baseboards, touch up painting, adding appliances, etc., this home is shinning. And because we are sooo close, I'll probably only share a few other quick updates before the big reveal. I can remember what the house looked like before we started tearing into it, but I'm really excited to see those side by side before and after pictures.

P.S. A big THANK YOU to D. Lawless Hardware for supplying all the cabinet hardware.