Happy Friday!
I've been trying to spruce up our entryway. It's felt a little lackluster to me lately.
We desperately needed a new rug. I'd been itching to paint the entry table and I'm still trying to convince Anthony that this weekend is the weekend to swap out the light fixture for the one he bought me for Christmas.
Yes, I asked for a new entry light for Christmas… I'm pretty simple. Really.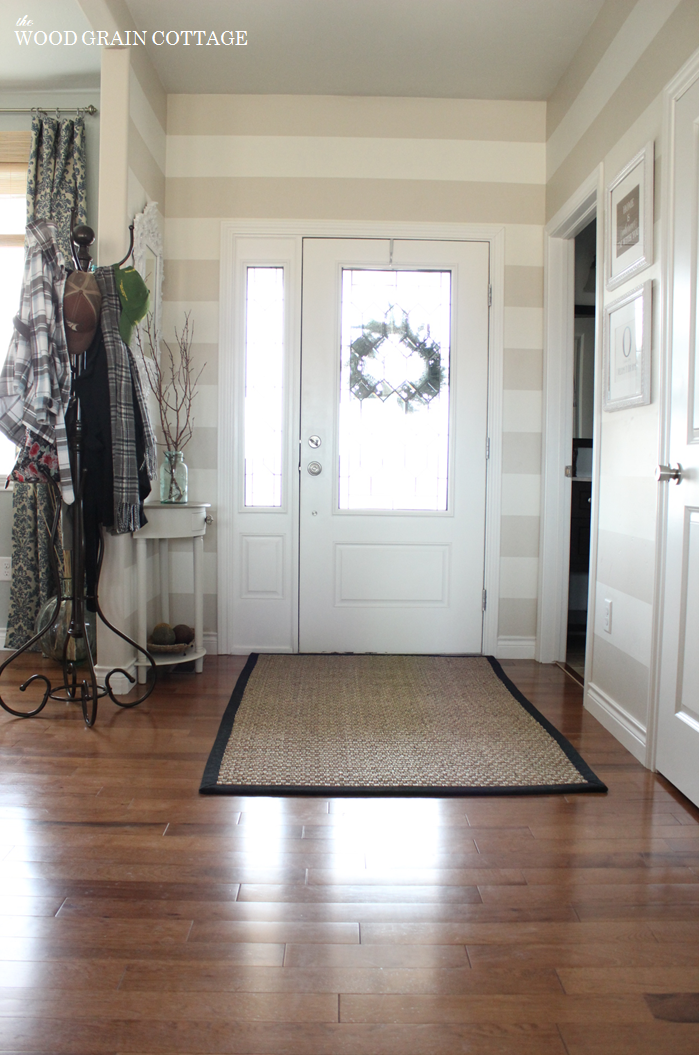 The new rug has made such a huge difference! You can actually see that there's a rug in the entry now. And I like it because it hides dirt…
🙂
Before, we had a small brown rug that was virtually impossible to see against the wood floors…
And now we have a very lovely (and large) seagrass rug.
The black border had me from the start. It's classy. And I like classy. Oh, and texture. I like texture too.
Here's the table before I painted it with my new favorite color. It just wasn't my style anymore…
I had originally planned on staining the top for a two- toned look, but after I started sanding  I found that the entire thing is made of particle board…sigh… I went with a darker paint color on top, but am already planning on doing something with paint sticks. Much like my recent side table makeover.
Ah, much better!
I'm still trying to figure out the art/ mirror above the table, but I keep making progress as inspiration strikes.
We've already come soo far…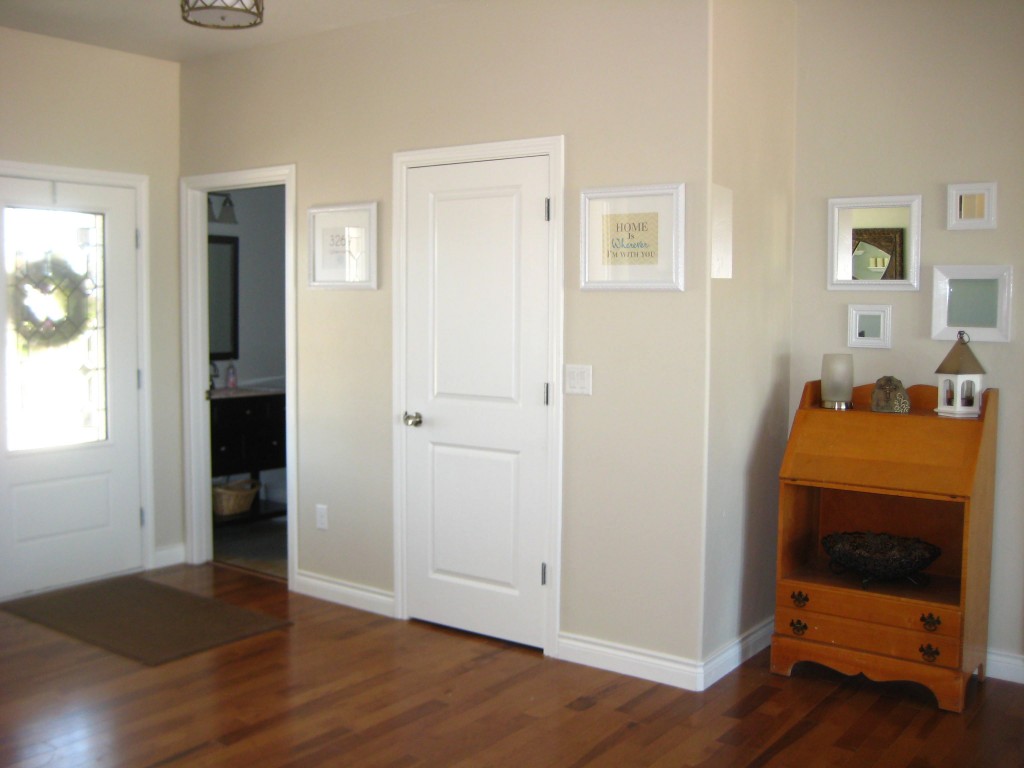 And now:
So. Much. Better. And it's still a work in progress…
🙂