I think by now you know that I like to reuse outdoor items as much as possible. Not only are they free, but they bring in that natural element that I love.
(See here, here, here & here for proof!)
My latest creation is no different.
Have you noticed how popular driftwood is? Oh. Boy. Look at me jumping on the bandwagon!
But I'm here to tell you that you don't have to live on a beach to get your own! Nope, it's true! If you live by a river, or water source, you're all set!
After going on a little hike, I grabbed it up until I couldn't grab anymore!
And once I got it home, I was all about making it into a wreath.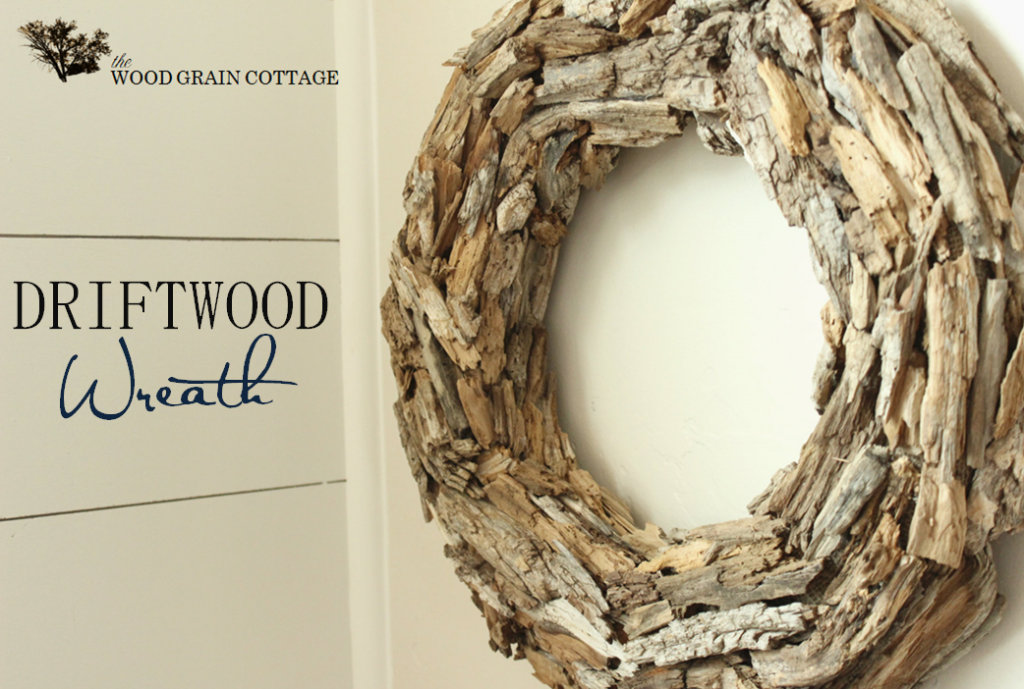 Here's how:
I asked my aunt and uncle if I could go on a hike in search of driftwood on their property. They led me straight to the river and we started picking up driftwood.
It was beautiful!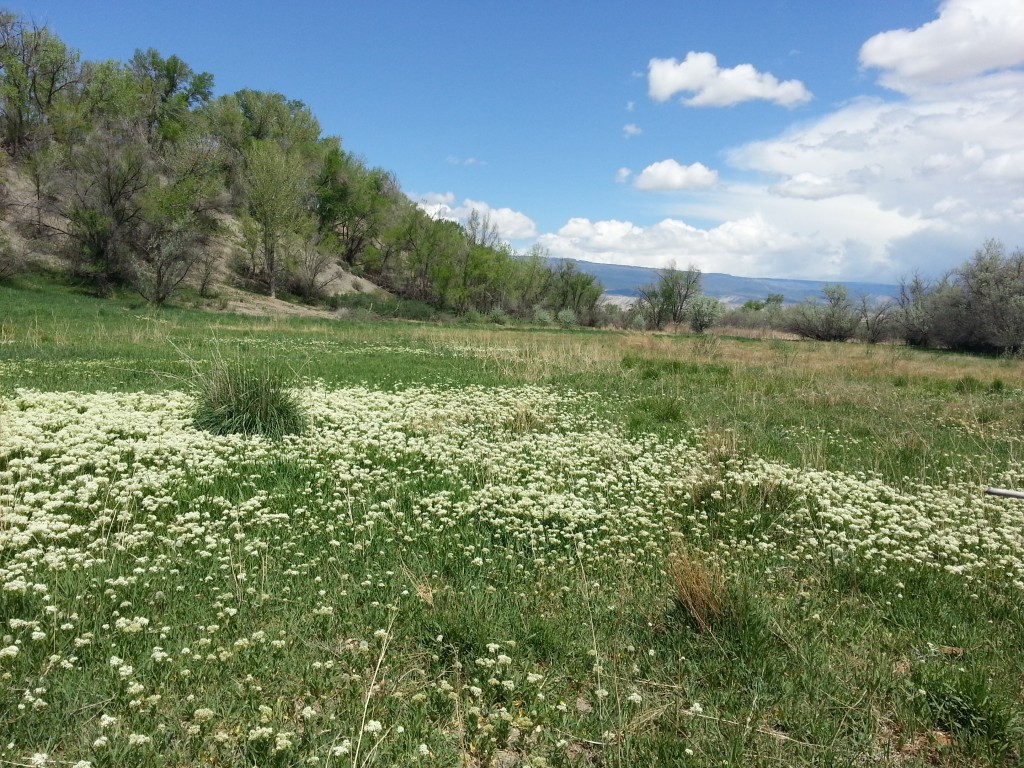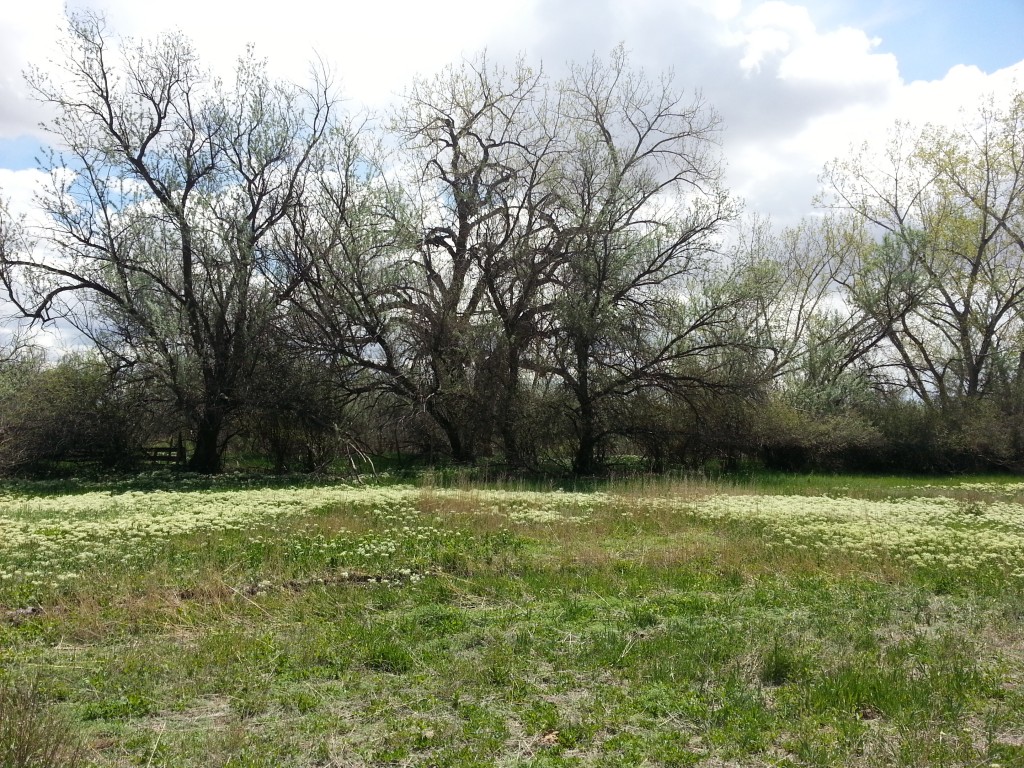 Here's what we collected. Look at all that beautiful stuff! Since I found larger pieces, I grabbed a hammer and started hitting/ prying it apart into smaller pieces. It's really very easy to do since the wood was "soft".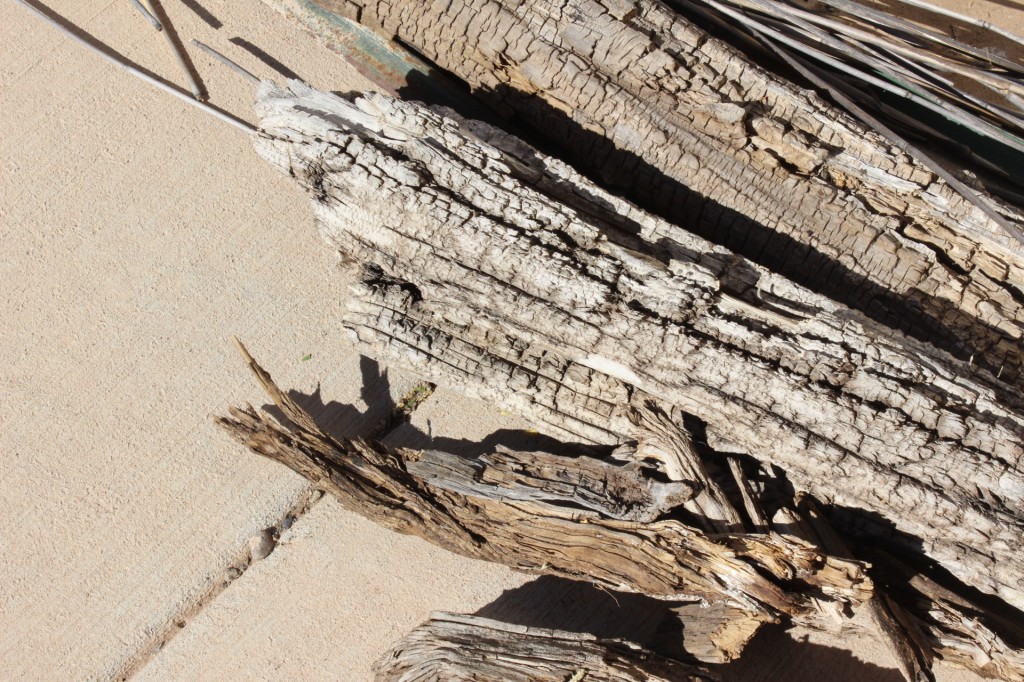 Once the wood was broken (I filled a grocery bag), I grabbed my wreath form and wrapped it with burlap.
I used hot glue to hold it in place.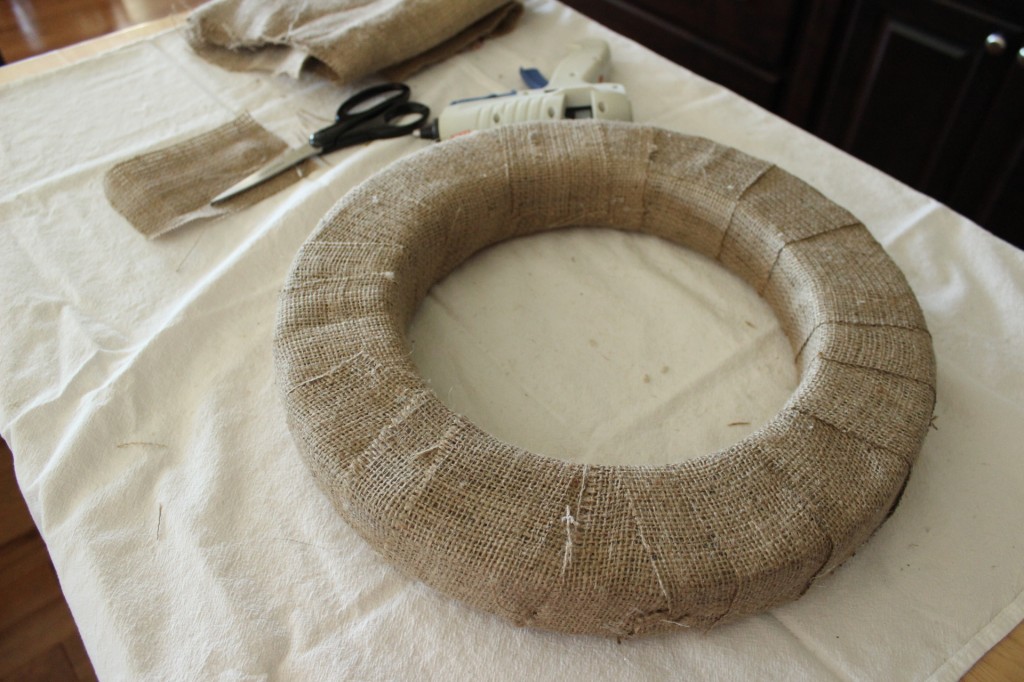 Then, I grabbed my driftwood pieces and started gluing them in place.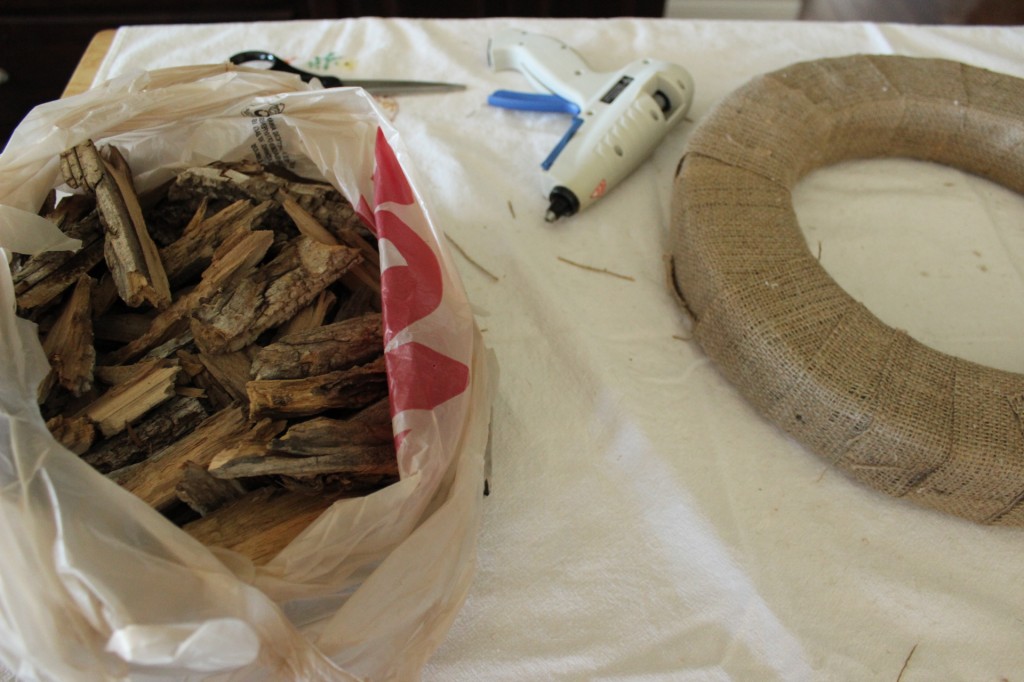 I started on the top and in the middle…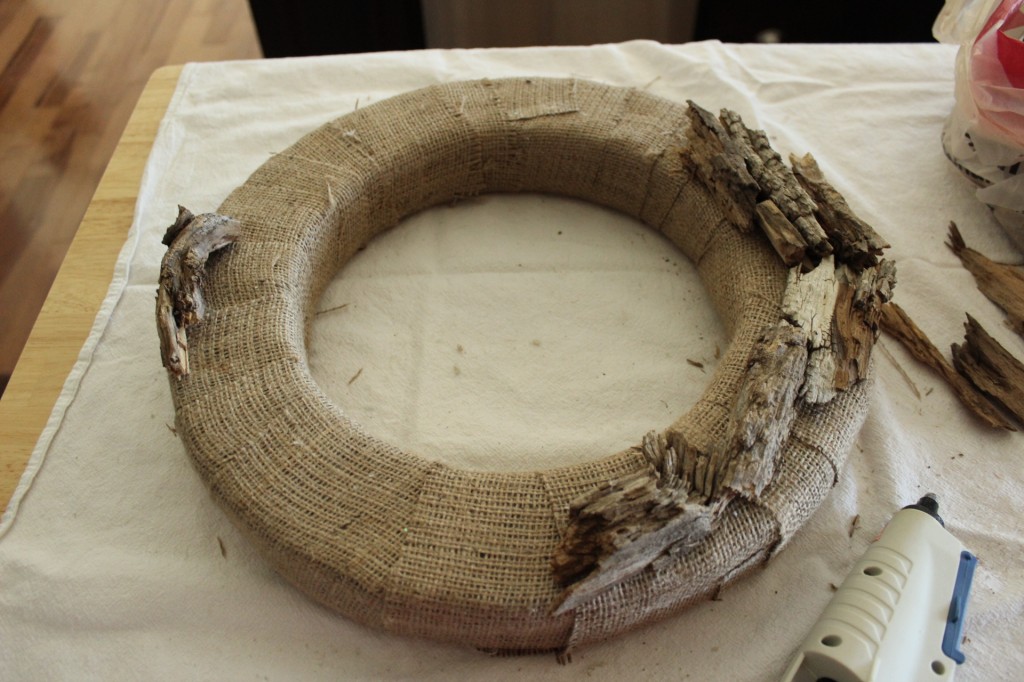 And kept filling it in piece by piece.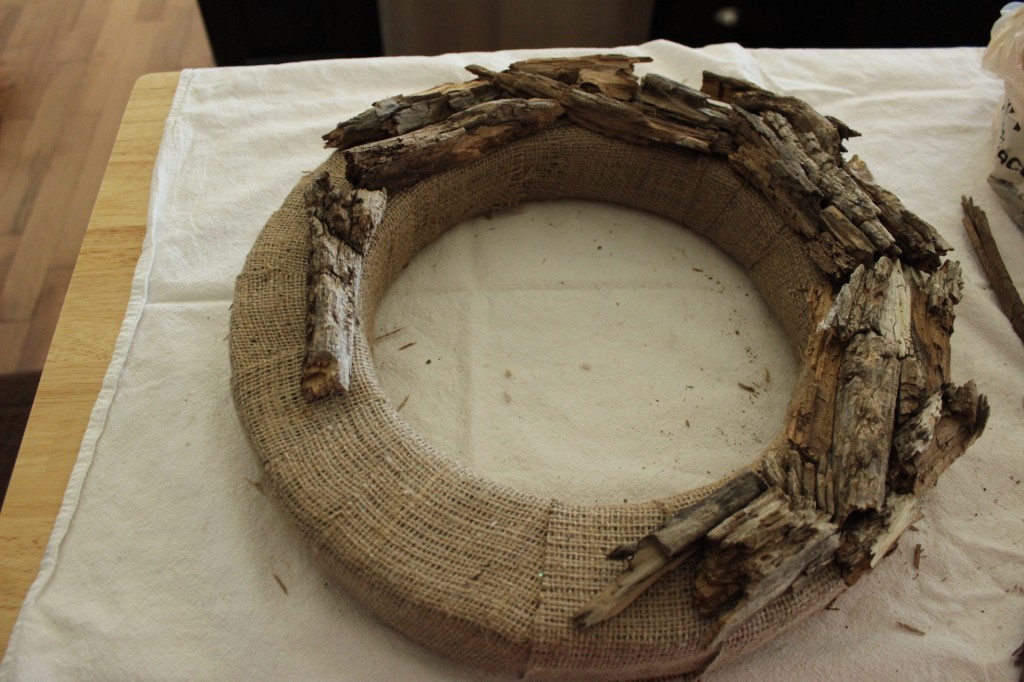 Once the top was done, I started on the sides and inside.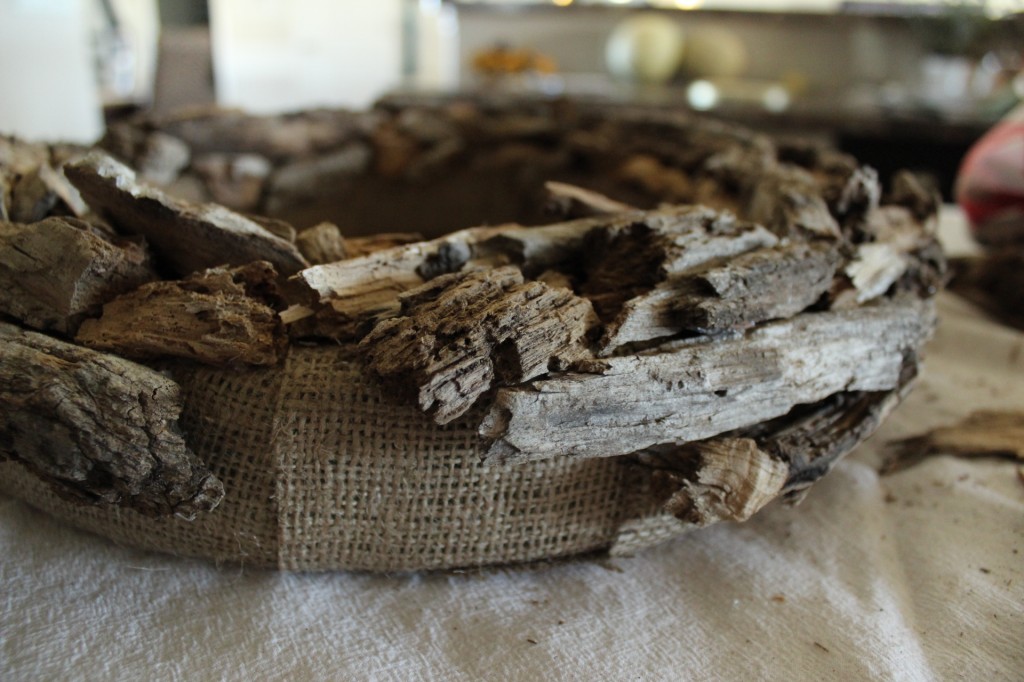 Really, it's just like putting together a puzzle. The pieces fit together surprising well and where they didn't, the burlap blends nicely.
With that, it's done.
And I LOVE it!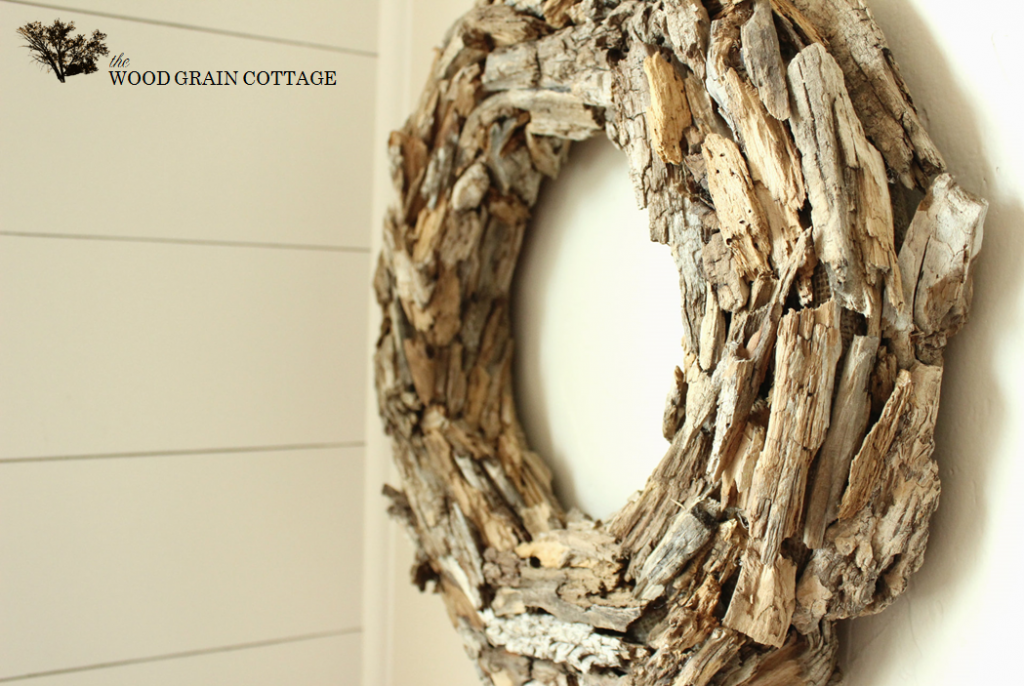 Look at all that awesome texture!
The variation in the wood is awesome!
And it's not heavy, which makes it easy to hang.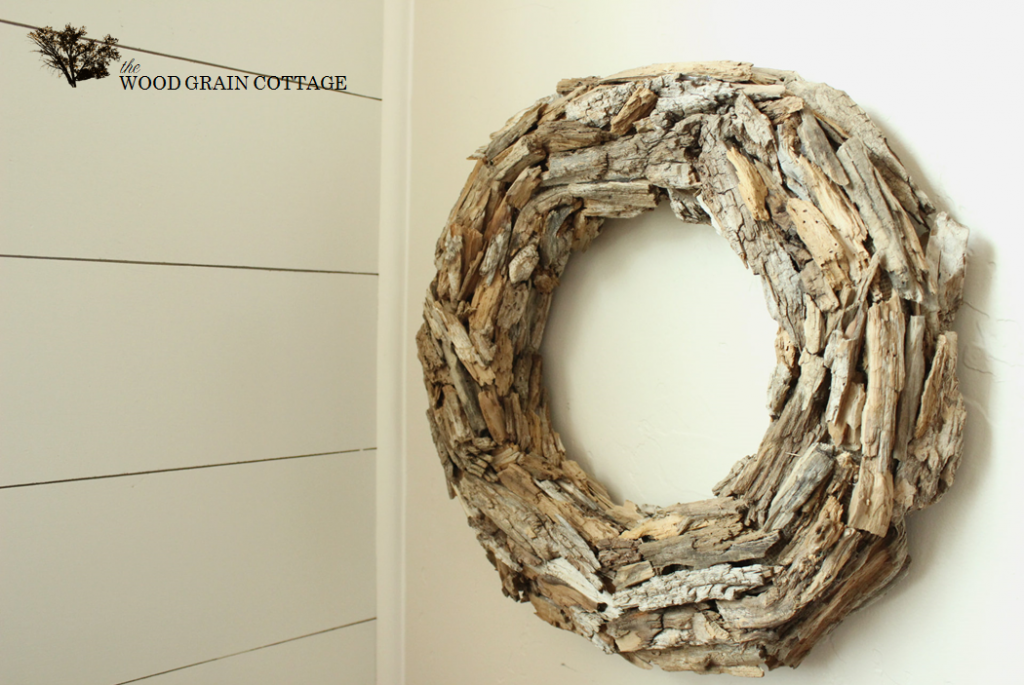 Just lovely!
It fits into our home beautifully!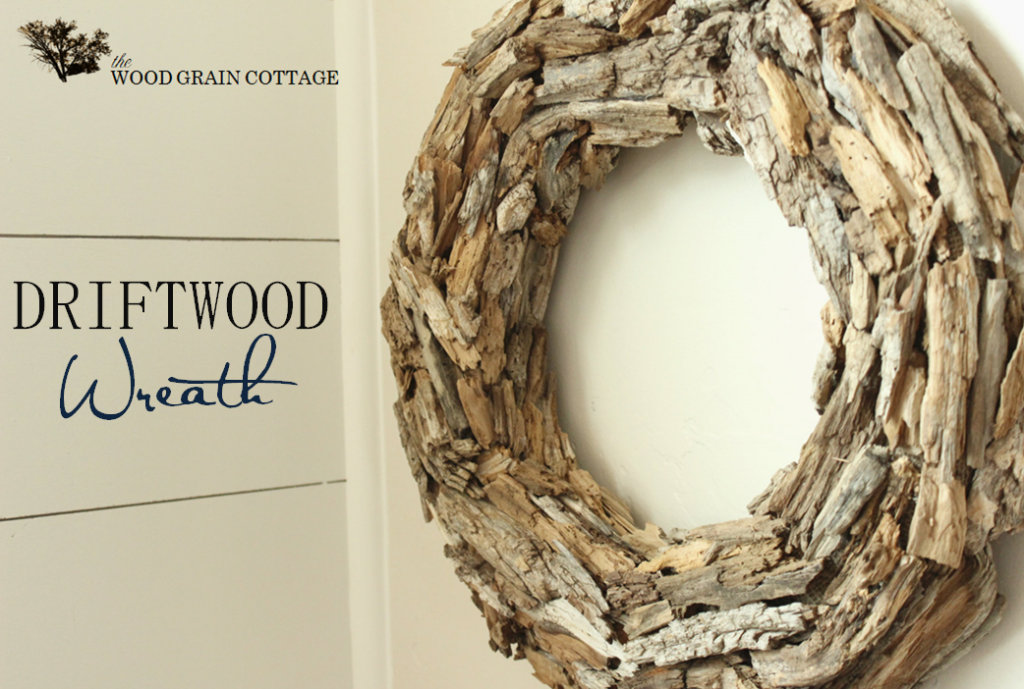 I'm still looking for the perfect place to hang it, but I'm positive it will float around from room to room. It's so versatile!
And, lucky me, I have a whole other piece just waiting to be used for something!
I have a few ideas…

Linking up to: