Happy July 1st! In just a few short days, we're all going to be celebrating the 4th of July! While it seems totally crazy that we're now in July, I'm really looking forward to the 4th!
Remember a while back when I told you about your chance to win a $310 Target Gift Card? And that I've joined up with 30 other awesome bloggers to tackle the challenge of creating a patriotic project or recipe without using the traditional red, white and blue color scheme?

Well, with that in mind, today I'm sharing my DIY United States Pillow, which I shared a sneak peek of during our summer home tour!
Here's how I made it!
I started with my two fabrics, a dark gray linen and a cream muslin.
Then I trimmed off a piece of the muslin and cut out a map of the United States on freezer paper with my Silhouette machine…
I ironed it in place, then started traced around the edge with a pencil…
Once I had the entire outline traced, I pulled up the freezer paper…
Then, I used my fabric scissors to start trimming off the extra fabric…
There were a few areas that I couldn't get with my big fabric scissors…
So for all those hard to reach cuts, I used a pair of tiny sewing scissors…
With that finished, I started making the pillow form. I cut off a piece of the gray linen…
And made the pillow form just like I did here. Then, I laid the United States cutout in the middle of the pillow…
And started pinning it in place, making sure to only pin the needles through the front layer of the pillow form, not the back.
Then, I used my sewing machine and started sewing along the edge of the United States cutout…
That was easily the hardest part. There were a lot of turns, and I always left my needle poking through the fabric when I picked up the foot of the sewing machine. That way, I could just twist the fabric for the next angle. I was also constantly checking to make sure I was only sewing through the first layer of the pillow form.
Once I had it all finished, this is what I was left with…
And here's what it looks like with the seam on the edge…
With that done, I started stuffing the pillow…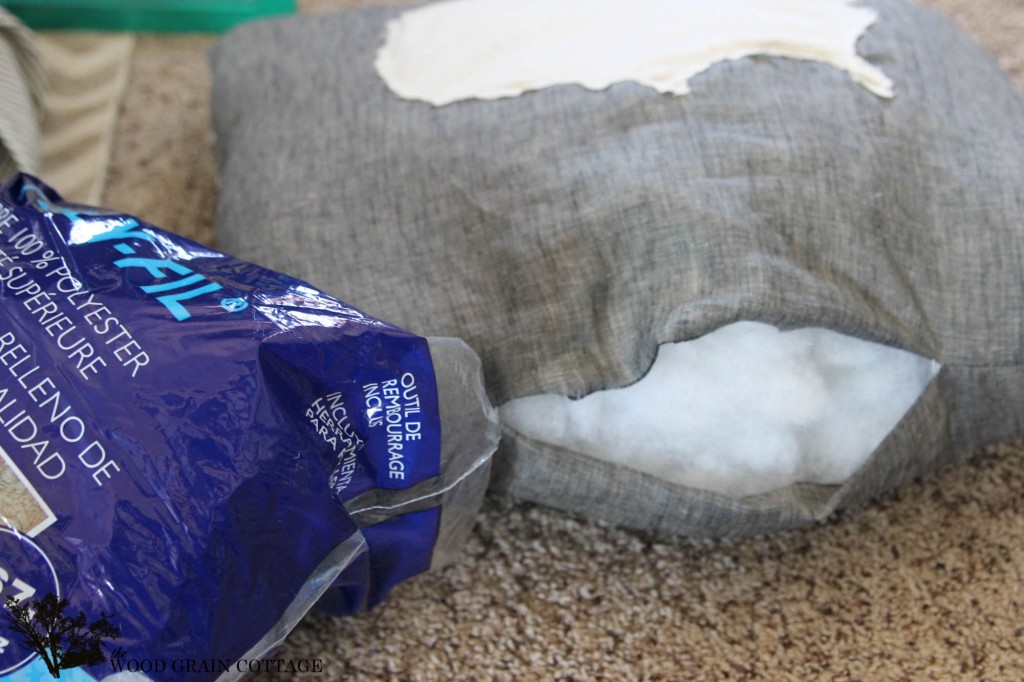 And then I sewed the bottom closed…
Now, if the sewing machine scares you, I'm, sure you could make this with hot glue instead. No worries!
Here's what it looks like finished…
I absolutaly love how these two fabrics looks together!
And how the edge of the muslin fabric frayed… that fabric also has an amazing knobby texture… de-lish!
I'm so happy with the way that it turned out, and I can see I'll probably be leaving it out year round. Who says it's just 4th of July decor? 😀
And now, take a look at these fabulous projects that the other ladies have been sharing over the last three weeks…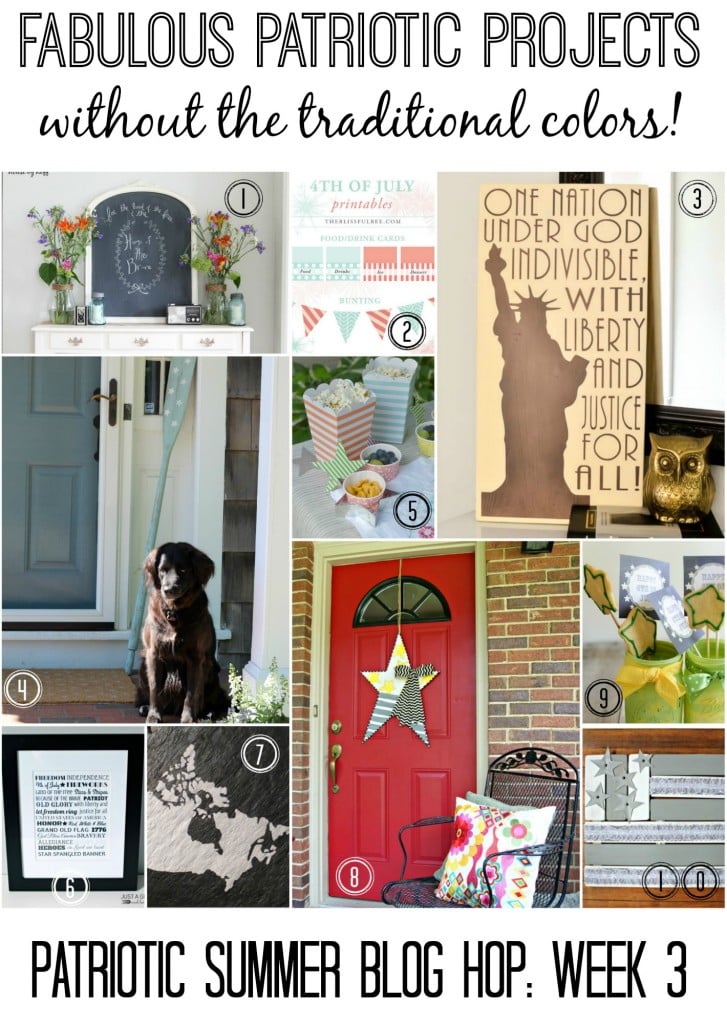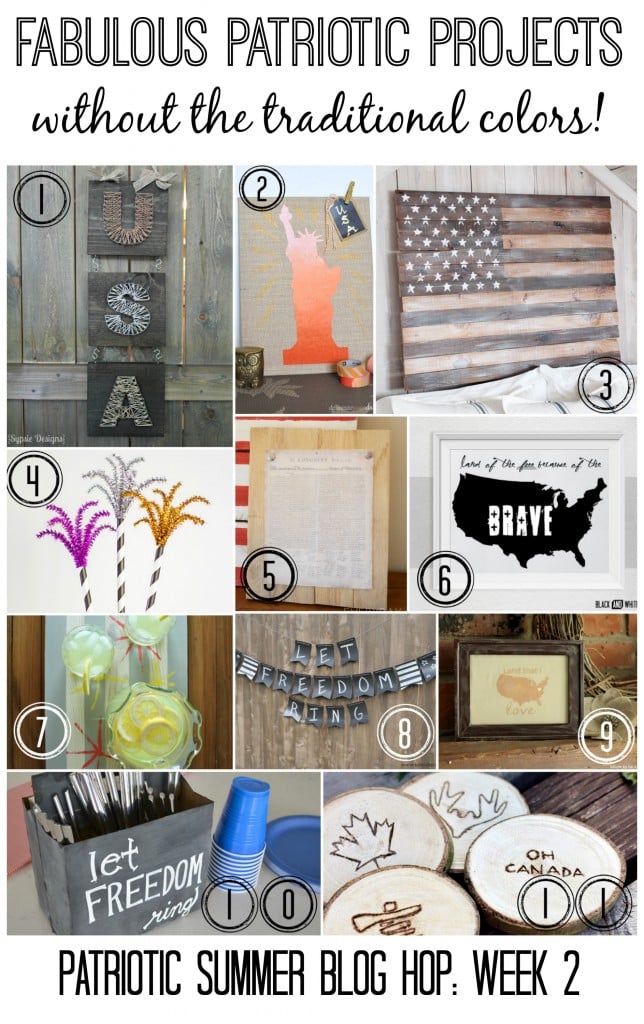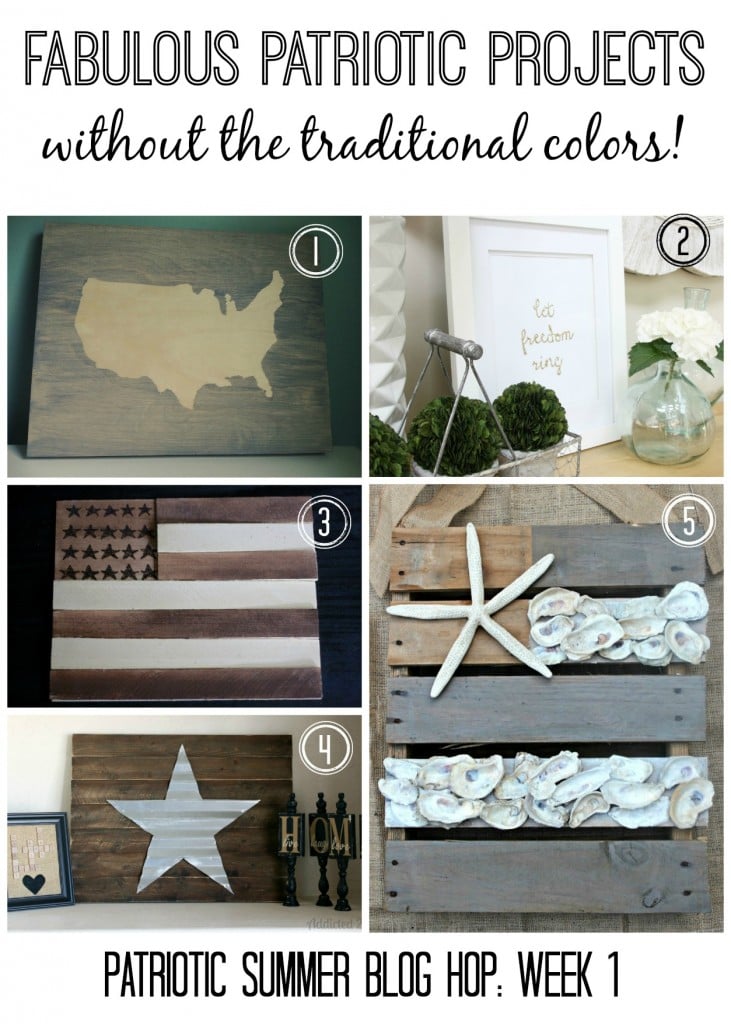 1. USA Map by Paper & Fox
2. Let Freedom Ring Gold Art by Life on Virginia Street
3. Wood Shim Flag by Designer Trapped in a Lawyer's Body
4. Corrugated Metal Star Art by Addicted 2 DIY
5. Neutral Nautical Pallet Flag by Southern State of Mind
And don't forget to enter for your chance to win a $310 Target gift card! Giveway ends July 4th!
Happy almost 4th of July, friends!

P.S.- Just in case you're looking for another 4th of July project idea, check out my Pledge of Allegiance tea towel. 😀