Ready to make your own pillows? These DIY Tea Towel Pillows are an easy sewing project, perfect for beginners!
I'm in the middle of a bunch of projects. I'm here, I'm there… I'm everywhere! But in the mean time, I decided I needed to sew a few easy pillows. Pillows make everything else in the day so much better. I mean, there almost isn't anything better than having a bunch of pillows to brighten your day. Almost.
And as much as I love pillows, I love the easy to make pillows even more. That's where these DIY tea towel pillows were born. Yes, right from the tea towel itself.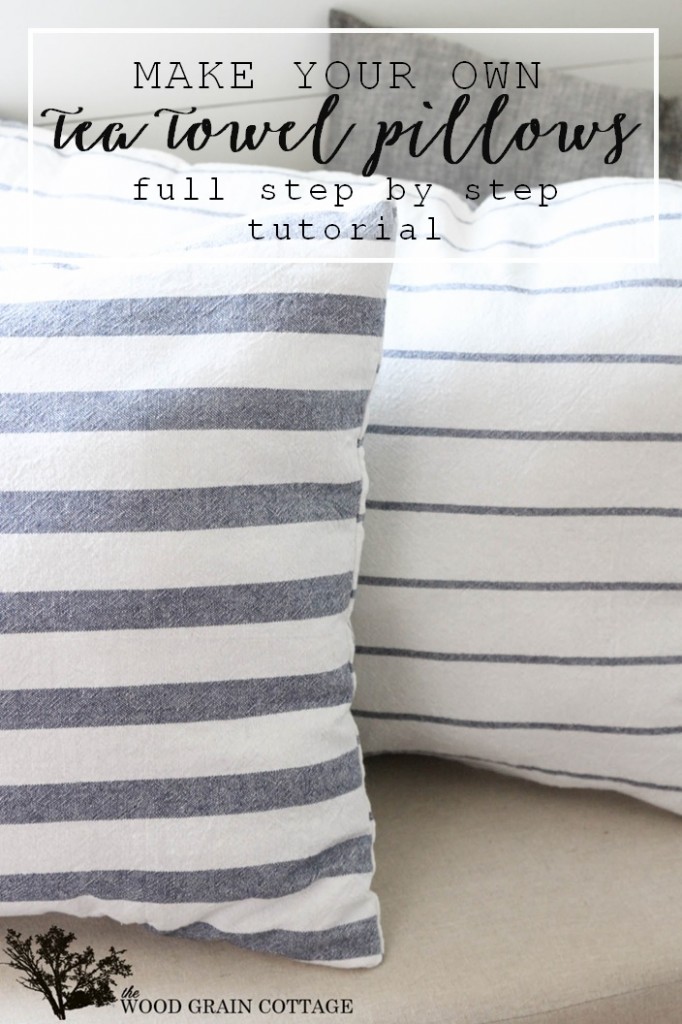 No need to worry about cutting, having enough fabric, or even sewing a seam. Even though I used my sewing machine, this could easily be done with some sewing tape. Worry free. 🙂
DIY Tea Towel Pillows

Affiliate links are provided below. Full disclosure here.
Supplies:
Step One: Wash Tea Towels & Iron Them
First, I started by washing my tea towels, which I bought at IKEA….
Then, I went over them with my iron to smooth them out…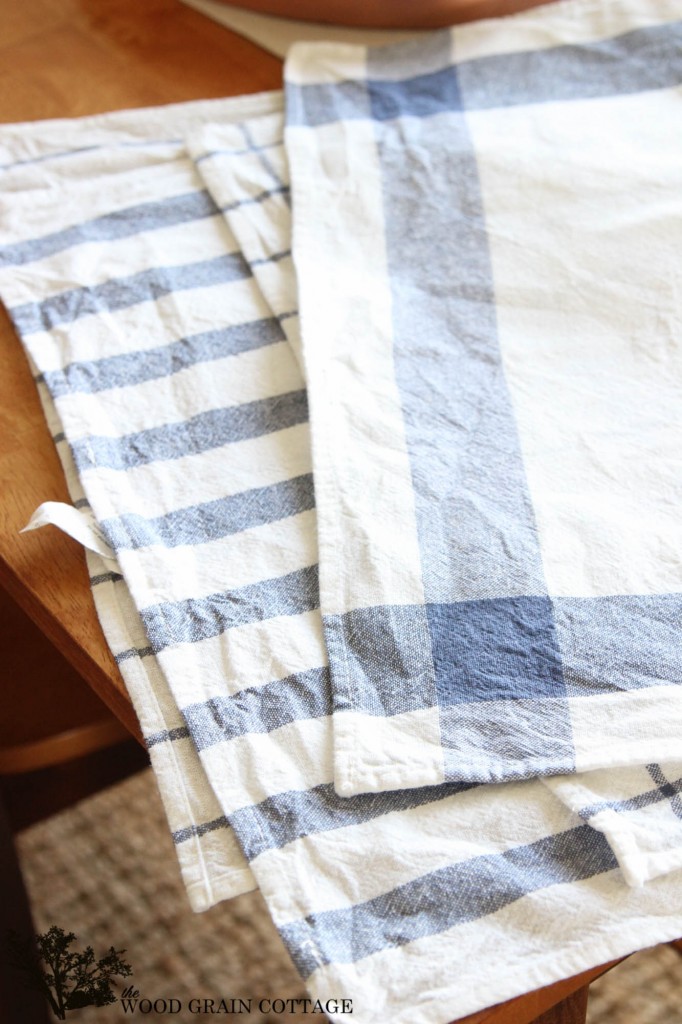 Step Two: Match Up Tea Towels For Each Pillow
Because I had four towels, I decided to match them up to make two pillows. I chose my towel, then matched them up front side in…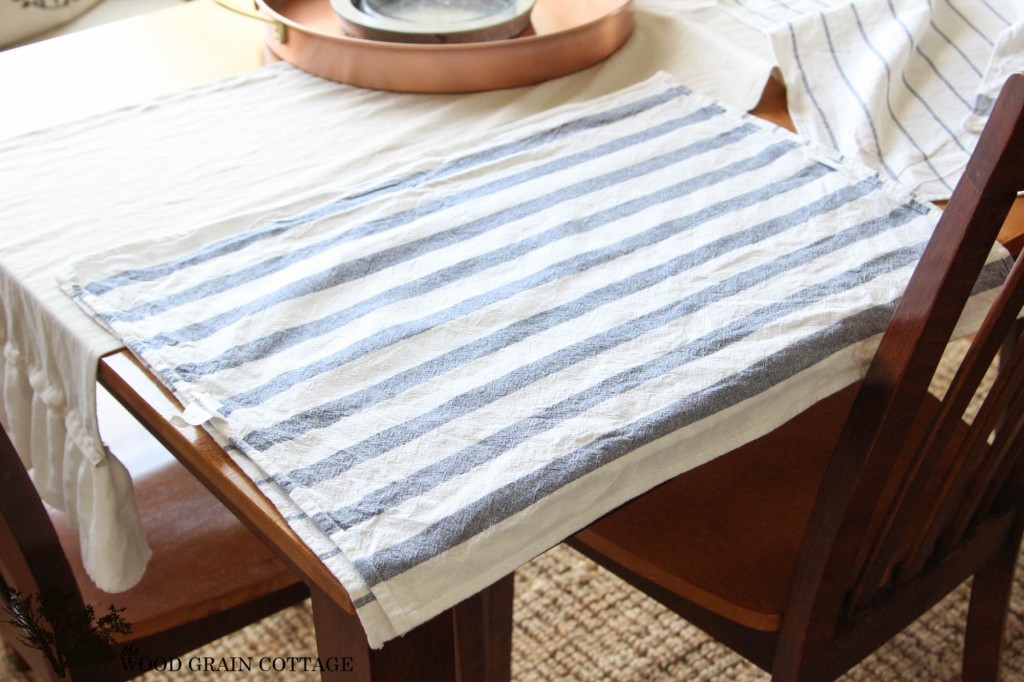 Step Three: Start Sewing
Then, I sewed the seam along all of the edges, except the bottom, where I left the middle section untouched for stuffing purposes.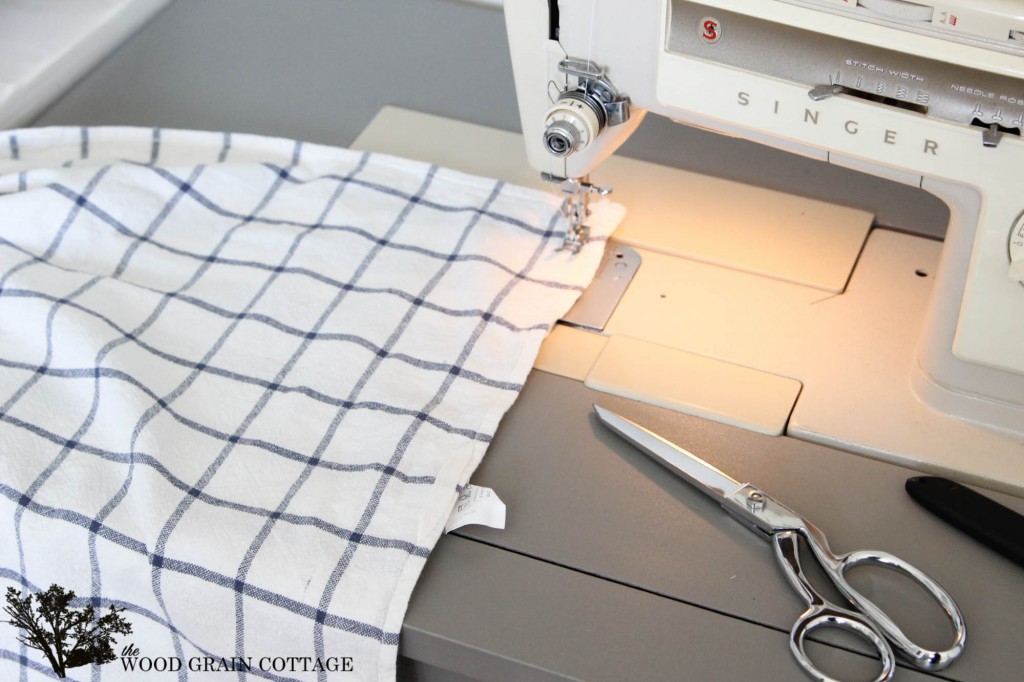 With it sewed, I grabbed each corner and pulled it inside out…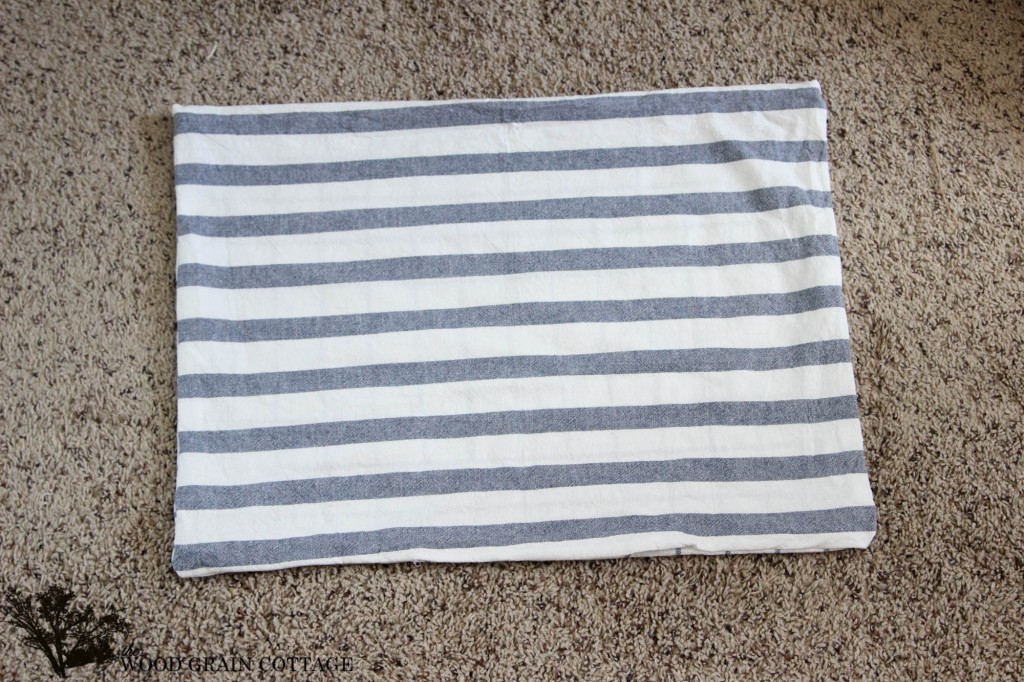 Step Four: Add Pillow Stuffing
Stuff the hole with polyfil. You could easily adapt this to fit a pillow form, but that would require a little extra work. 🙂
Step Five: Sew The Bottom Closed
With it stuffed, I went back to the sewing machine and sewed it closed. I promise, it's easy!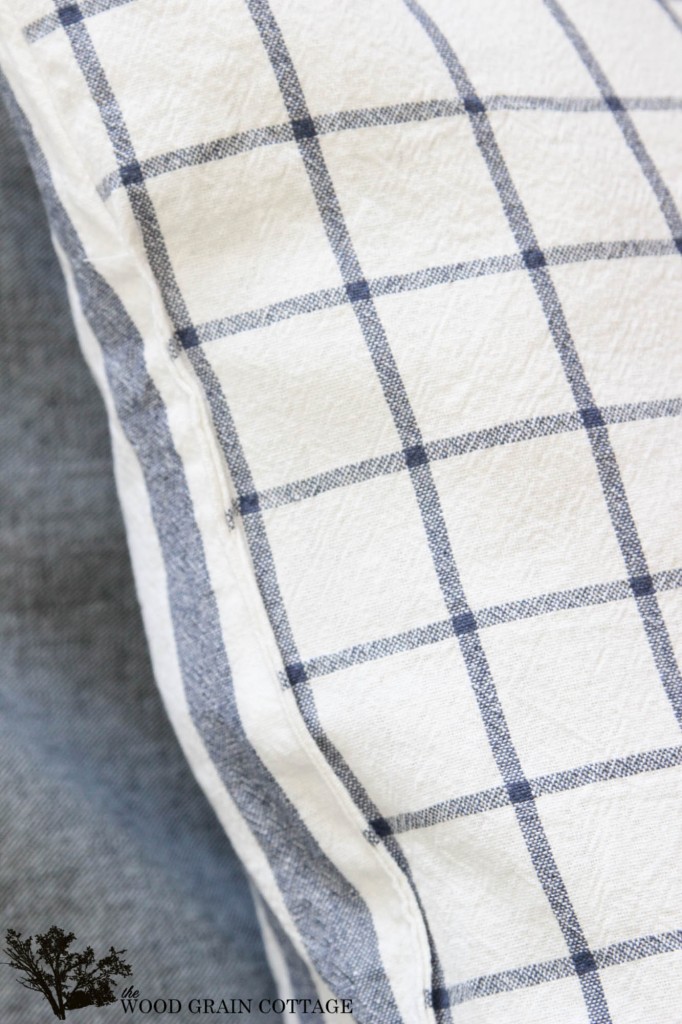 Step Six: Enjoy
And that's that…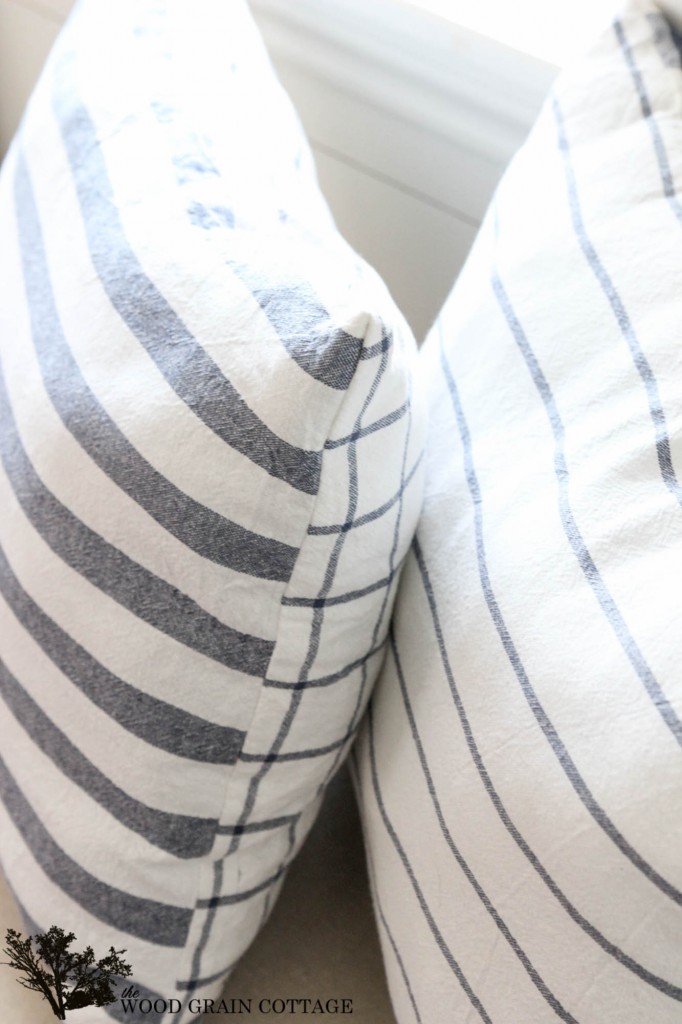 They're pretty darn cute…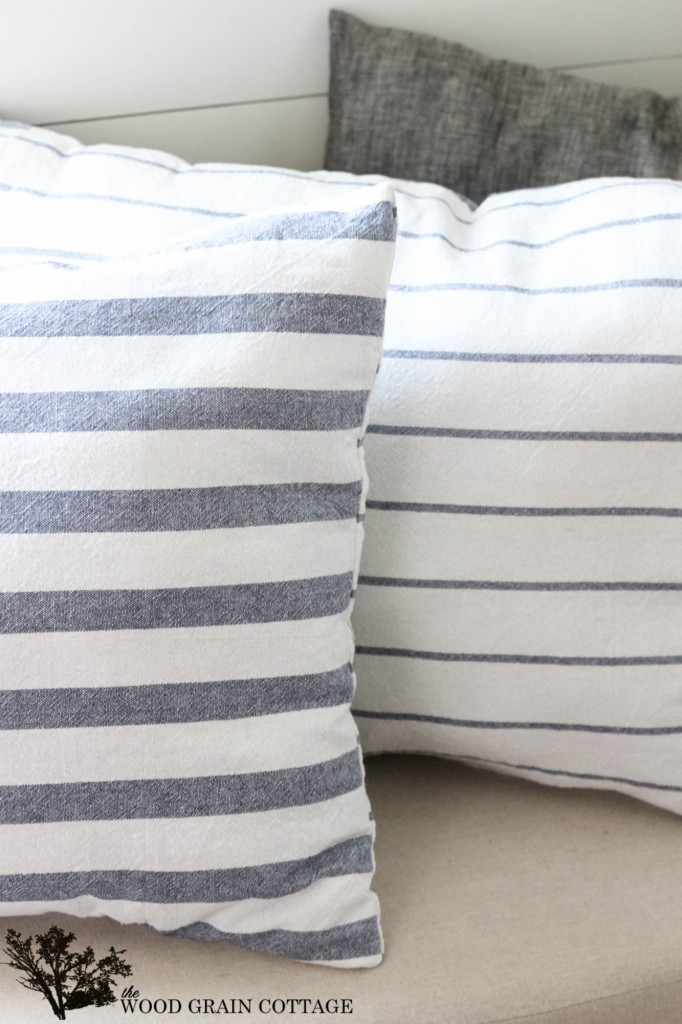 And, um….. reversible! 🙂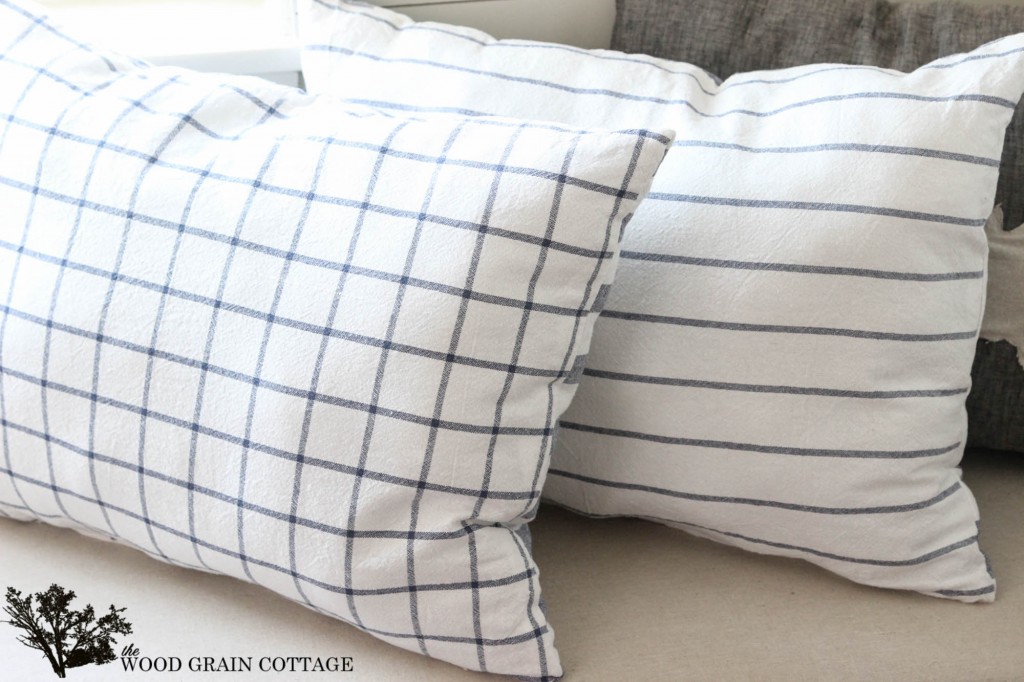 Change of mood strikes (it happens….), flip them over. A stain? No worries. Flip them over.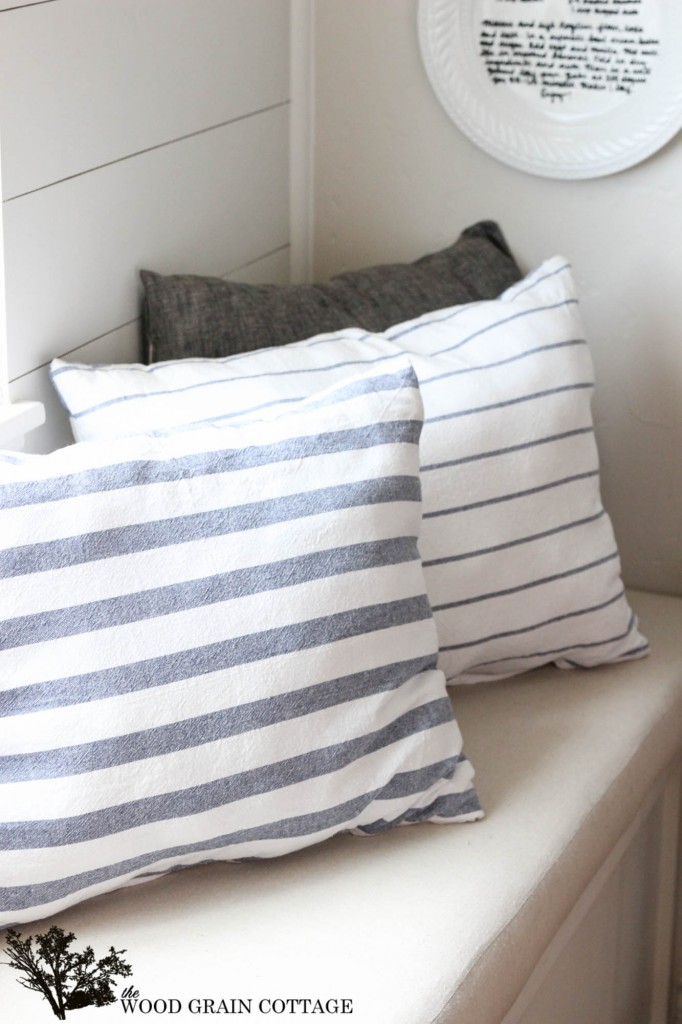 I'm pretty positive they're going out on the patio, but since the rain won't. ever. stop., they're hanging out inside…
And truth be told, I'm totally fine with it. Especially since I love the double sided loveliness! 🙂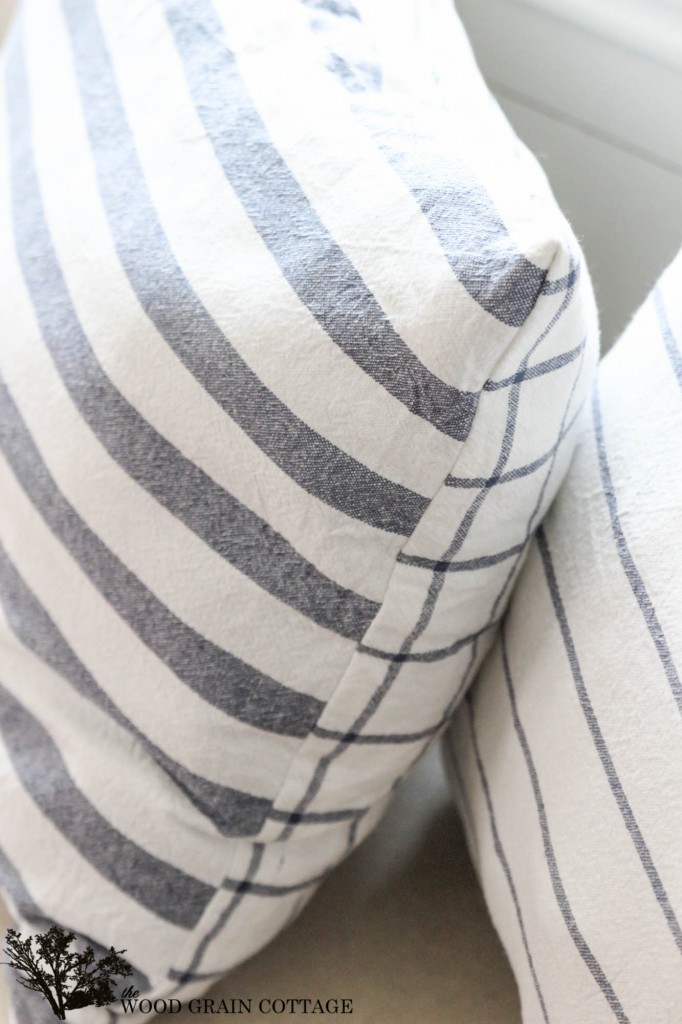 So, if you're looking for an easy project, or just a little switcheroo, this one is for you! 🙂
Looking For Cute Tea Towels to make your own pillows?
Here are a few of my favorites!