Since I've decided to use the end of February as a way to add meaningful items throughout our home, I've decided to tackle a project that I've been wanting to do for a very long time.
I've mentioned before that I've never met my grandmother. She died when my mom was 7. I cherish everything I can get my hands on, especially her recipes.
We love banana nut bread and her recipe is delicious. I make it so often that I practically have it memorized.
With all the awesome projects using sharpie pens and white ceramics, I decided to create my own homemade artwork- featuring the recipe we love.
It was super simple. I scored a large plate from the thrift store for $2.00. I loved the pattern and I couldn't beat the size. I grabbed a fine point black painters pen (found at walmart in the craft section) and got to work.
At first, I tried to use painters tape to help me keep the words straight, but I noticed that the ink started to bleed underneath the tape. I had to erase everything and start over, which wasn't that bad of a thing since it gave me extra time to practice my cursive.  🙂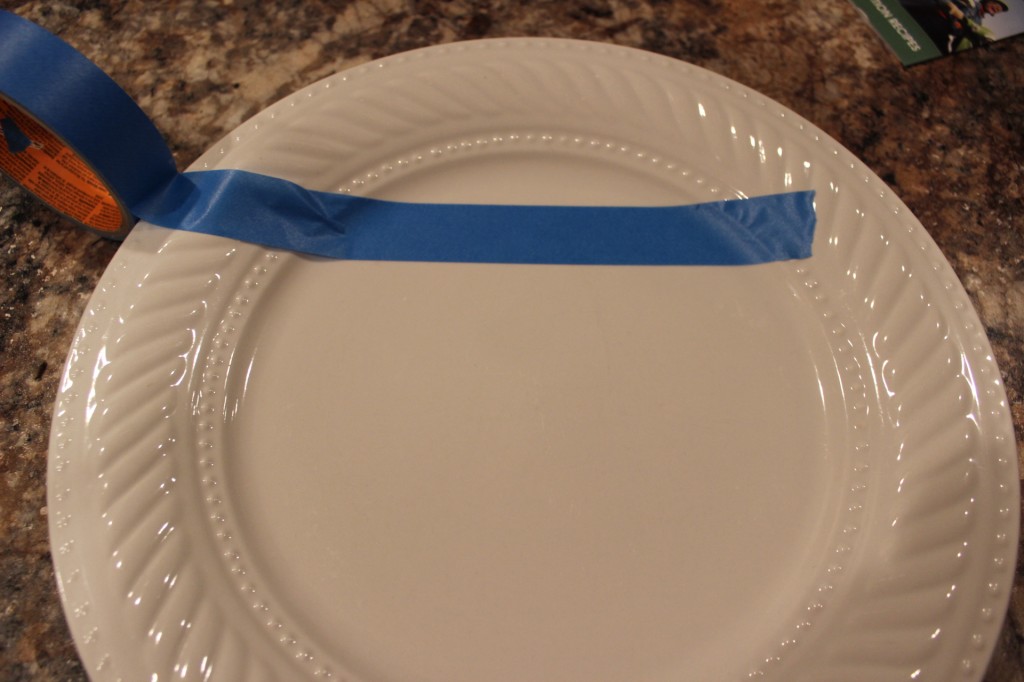 After a few more attempts with the tape, I ditched it and went with the free hand approach. Much better! Really, I like the imperfect look. It makes it feel more handmade, like my grandma could have written her favorite recipe on a plate and given it to me.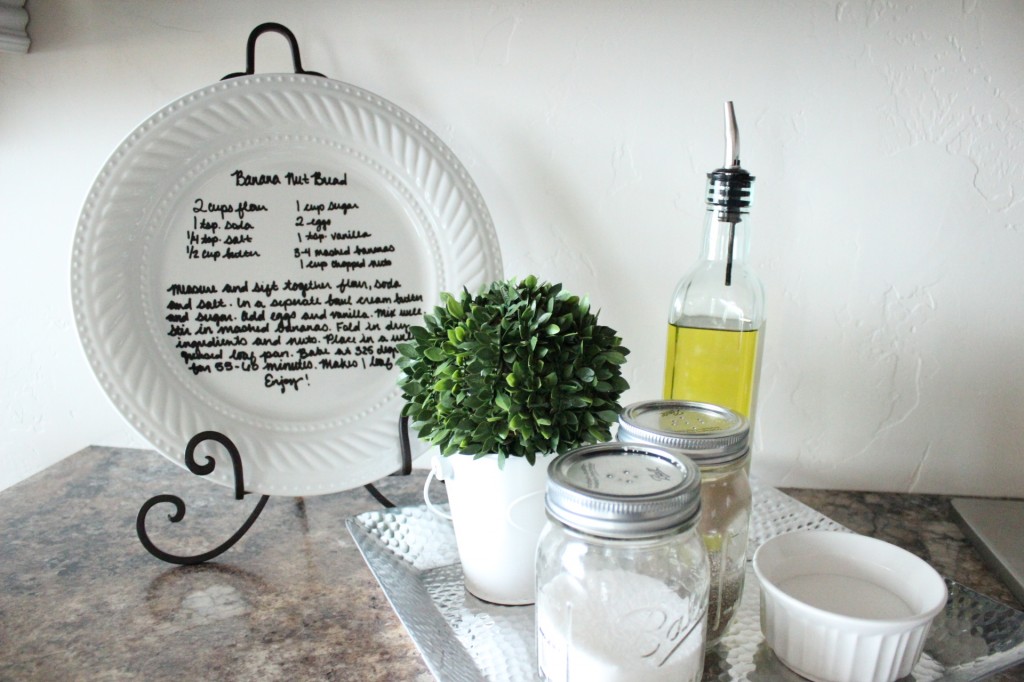 For now, it's nestled on a plate stand, but I could get a wild hair to move it or hang it on the wall. All I know is, I love it.
As a side note, I don't plan on using this plate for anything more than decoration. The painters pen is not meant to be used in the dishwasher. It will come off- which I like. If I ever tire of the look, I can simply scrub the plate or take a magic eraser to it. The pen does dry hard enough that it doesn't smear or scratch to the touch. Perfect for what I'm using it for.