A while back I shared how badly I've been wanting to have a garden. I love having fresh fruits and vegetables on hand (and I thoroughly enjoy canning and preserving food), so when this spring rolled around, I knew planting a garden was essential.
The thing was though, that I didn't want to spend hours outside weeding everyday, so I came up with the concept of raised garden boxes. I love how they turned out, and I love that the construction of them is based off the recycled metal roofing my brother had on one of his farm sheds.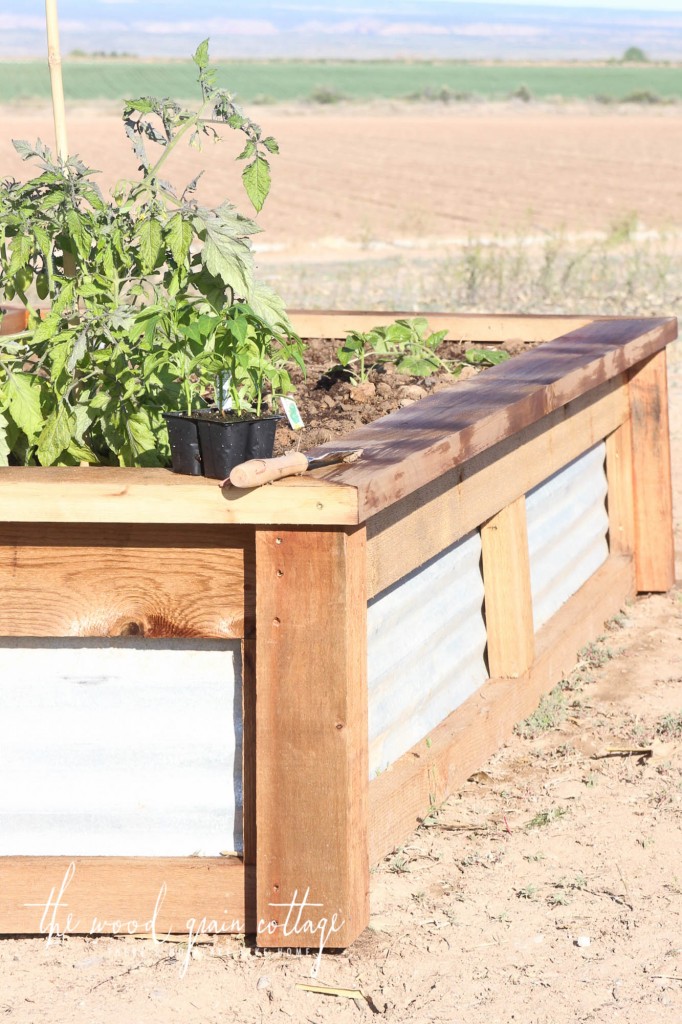 Not only are the raised beds such a great addition to the backyard, but they also really serve a functional purpose. I love it when those two things combine… functionality and beauty are an amazing combination.
I'm also loving how easy they make gardening…
If you want to see the full tutorial on how we built them, head on over to eHow. Here's the link.
I've been thoroughly enjoying these awesome beds… they make gardening so much fun. And I love that they've really added that extra element to our backyard.
---
Also, as a side note: If you are a blogger, or business owner, and needing some website work done, my girl Sara from Moonsteam Design has a few new openings! She's absolutely incredible and right now she's offering 10% off her Deluxe Custom or VIP Custom packages. You can see all of the details here. Just let her know I sent you. 🙂
Have a wonderful weekend!