Our laundry room is now one project closer to being done! Yes!
Last weekend Anthony had a spare second, so I begged him to do a project for me.
Turns out, he might not be immune to my begging after all. Either that, or he was sick of hearing me talk about laundry room crates.
Remember the plan?
Well, we're steadily making progress because today it looks like this:
Here's how we made those lovely crates:
First, we started with the dimensions for the crates, which are custom to our laundry room pedestal.
2 are 15 1/2″ wide x 16 1/2″ long x 16″ tall and 1 is 15″ wide x 16 1/2″ long x 16″ tall.
Anthony first started  by making the ends…
And cut all the cedar tongue and groove planks into the proper lengths…
Then, he attached the planks…
And nailed them on…
Once the sides were covered, he started attaching the front & back.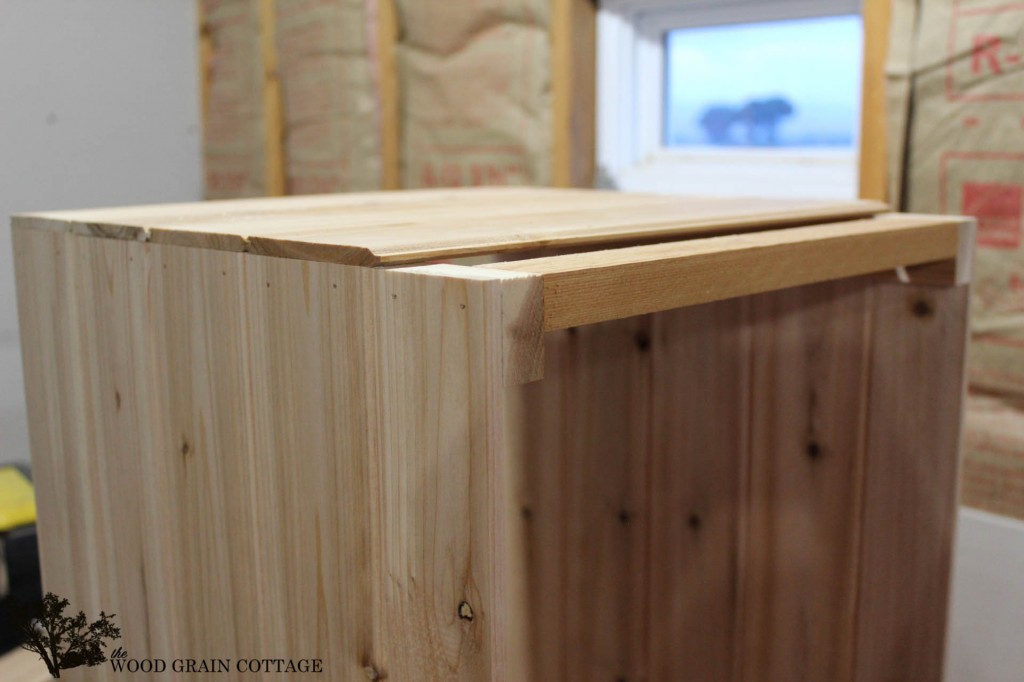 With all sides attached, he nailed on the bottom, which is made from the same thing as our plank wall.
Then, he did that 2 more times!
Once they were built, I gave them a light sanding and wiped them down with cheese cloth.
Then, I stained them in my favorite stain, Minwax Early American.
Once the stain was dry, I gave each crate a couple coats of poly.
Then, we attached the handles and 4 felt circles on the bottom of each crate for easy sliding.
I am so happy to have them built!
I love how they look!
And they're the perfect size!
They hold a ton… not that I'll ever let them get full… I hate when laundry piles up…
But they'll hold a comforter or several blankets with no problem!
And when I'm done, I just push them back in. They're very light weight, so it's super simple.
Now we just need to install the plank wall and this room is almost finished! Then, I can start adding the accessories.
In the mean time, I'm really enjoying how much better they look and function over the old plastic baskets…
Before: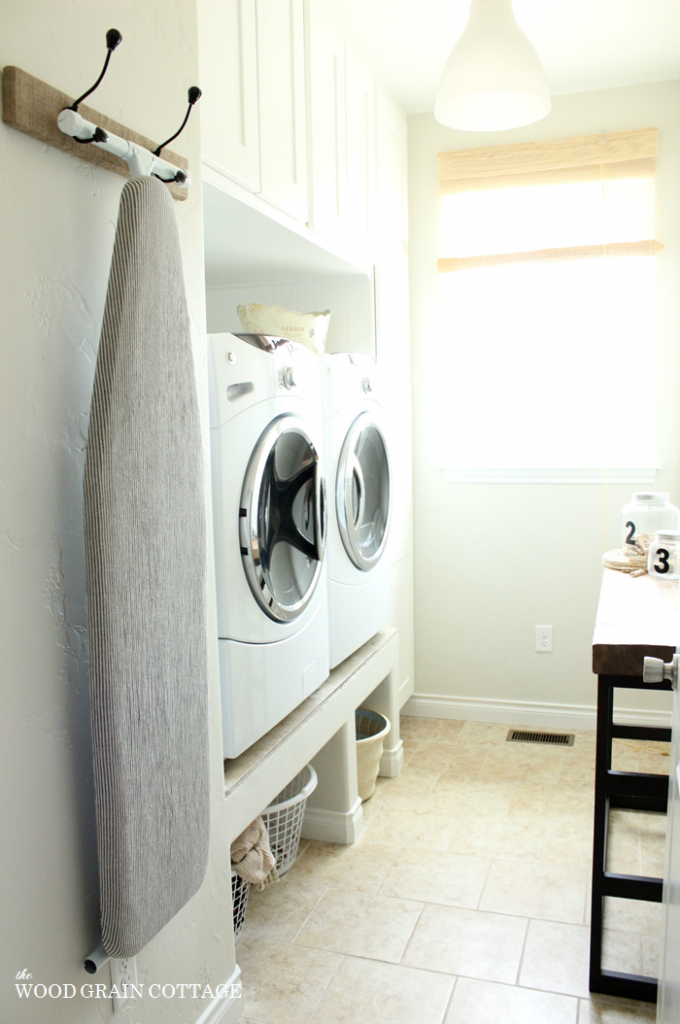 And now:
Loads better, right? Ha! Pun totally intended!
Have a happy weekend!

Linking up to: