See how easy it is to make your own DIY Ice Bucket our of a trash can for less than $30! I'm sharing my easy to follow tutorial!
Happy $30 Thursday to you!
Remember yesterday when I said I wanted to host a summer party? Well, I totally meant it. Now that I have my drink tags covered, I figured I would need an ice bucket to go with them.
And really, what's better than an ice bucket in the middle of summer? Especially when you can make your own… out of a trash can!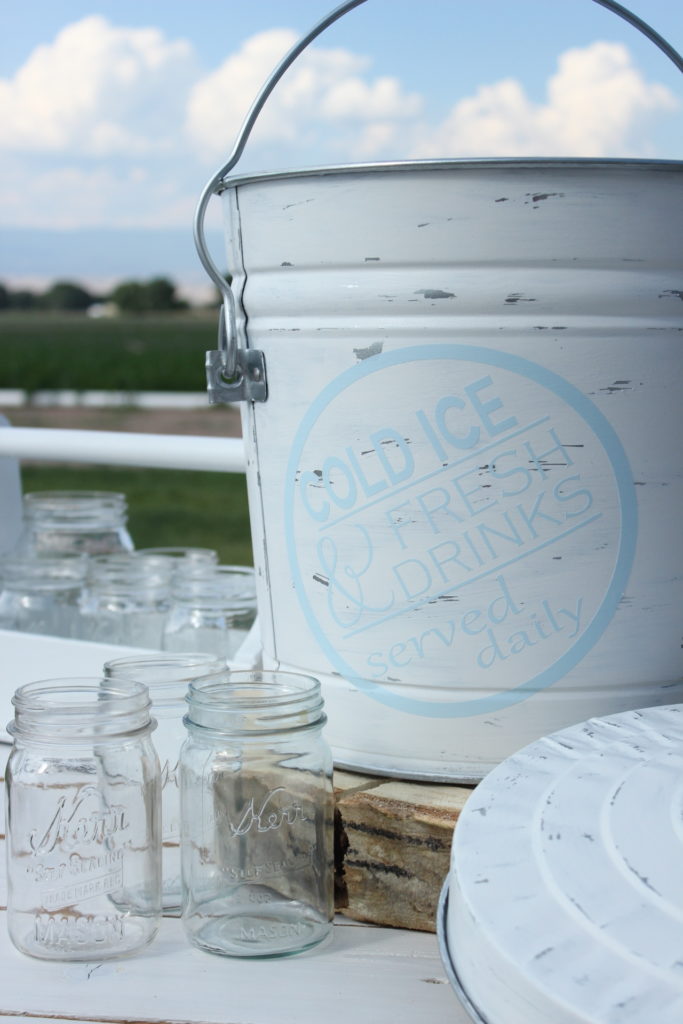 DIY Ice Bucket
I knew I wanted something that would hold a huge heap of ice, so I grabbed a 6 gallon galvanized metal trash can from the Home Depot for $16.00.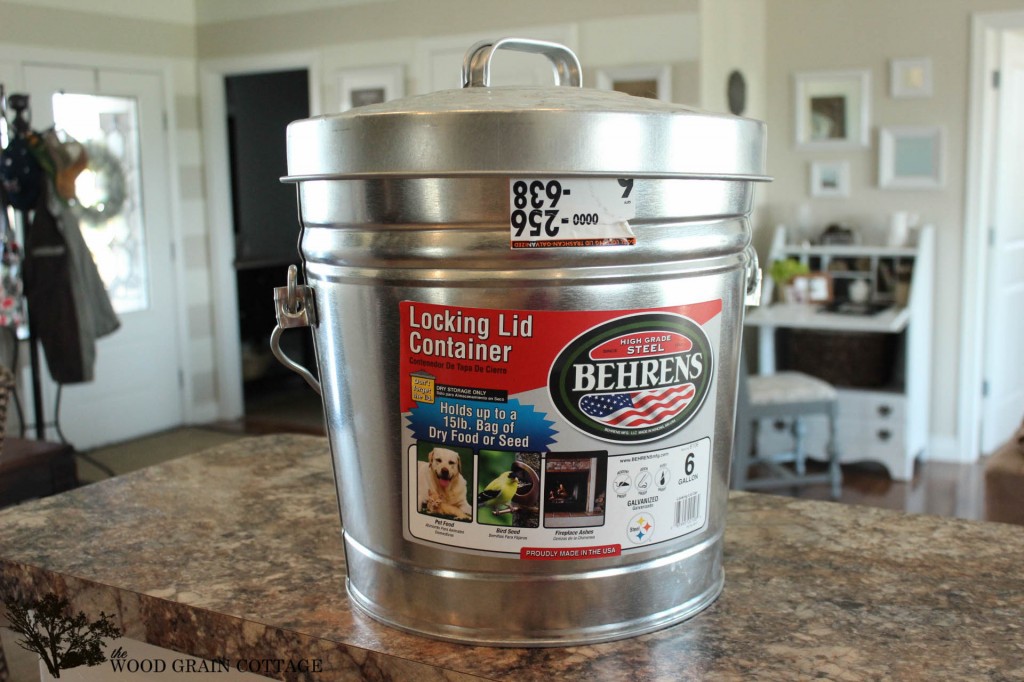 To start the transformation from trash can to ice bucket, I grabbed some white paint and gave the entire thing a light coat.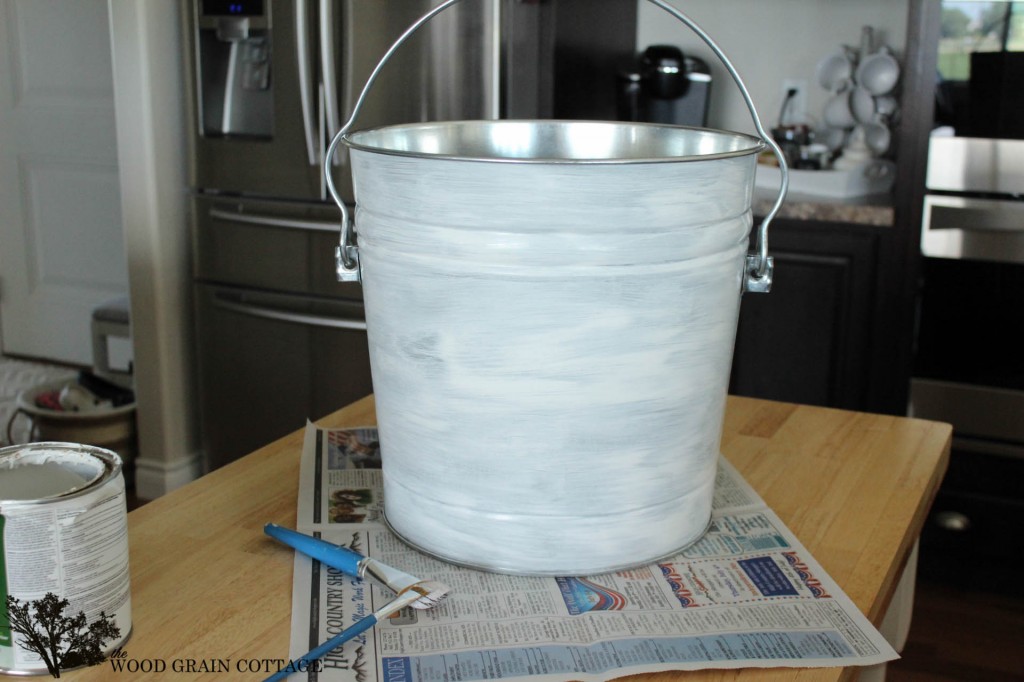 Once it dried, I gave it another coat of white paint, but made sure to leave some of the original metal peeking out.
Then, I did the exact same thing to the lid.
Once the paint had dried, I used my sanding blog and gave it a light sanding all over, but scrapped the paint off in a few random areas.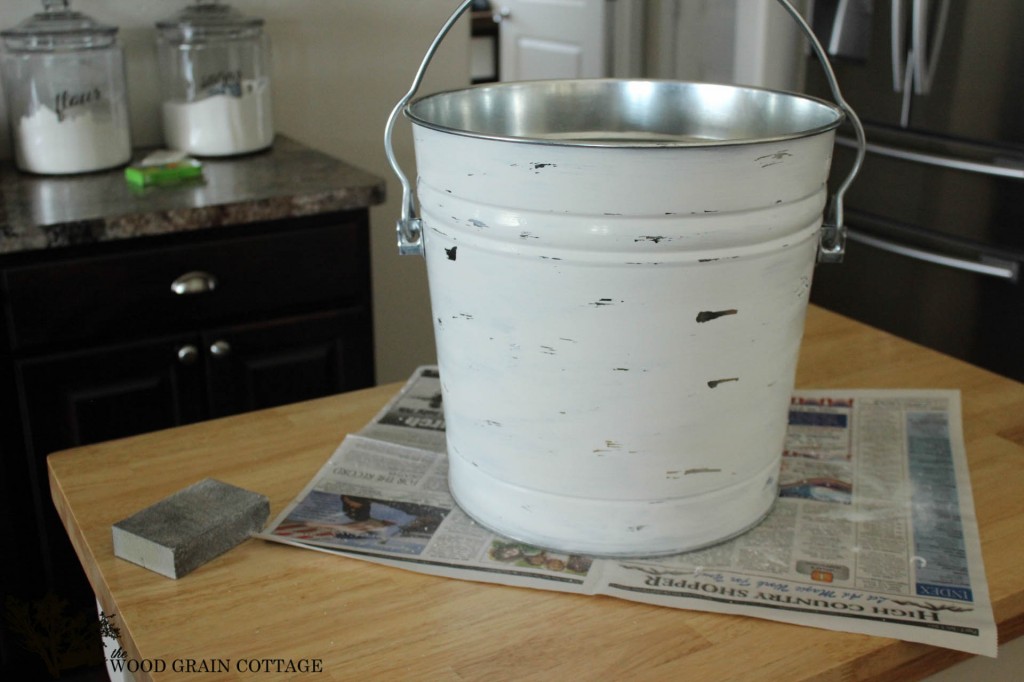 With that done, I created a design on my silhouette machine, then transferred the image onto the bucket.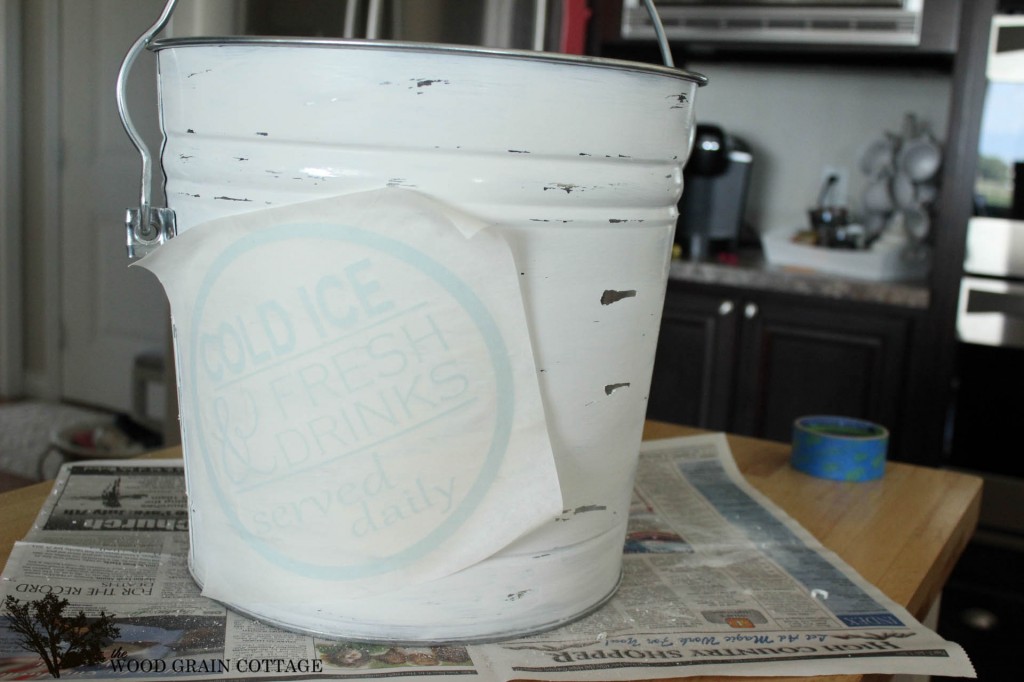 With the image in place, I sprayed the entire outside of the bucket and lid with a few coats of water based poly.
Once it was dry, this pretty little thing was all ready for it's debut!
Let me just tell ya'… I'm beyond lovin' the results!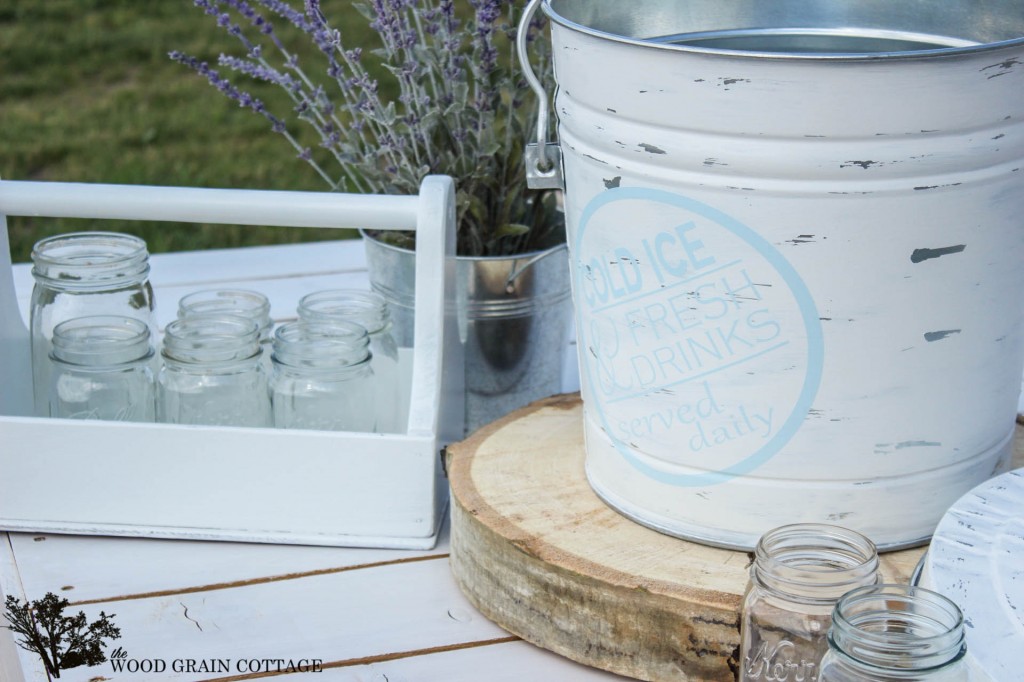 And around here, Cold Ice & Fresh Drink are Served Daily. It's hot!
It's the perfect extra touch for an outdoor party!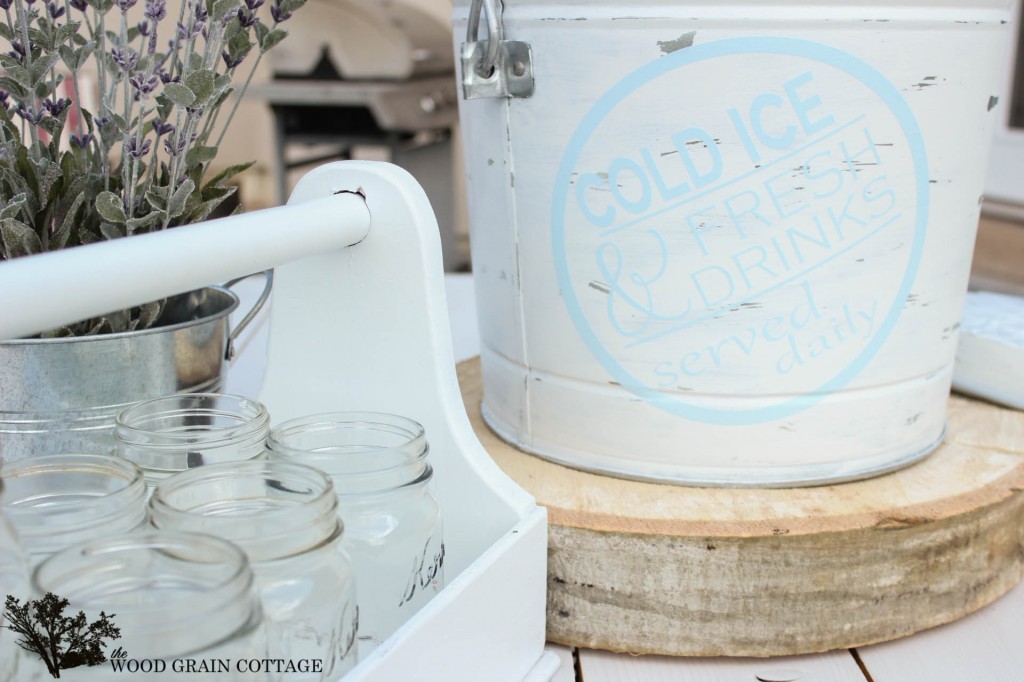 The distressed and chippy finish is one of my favorite parts…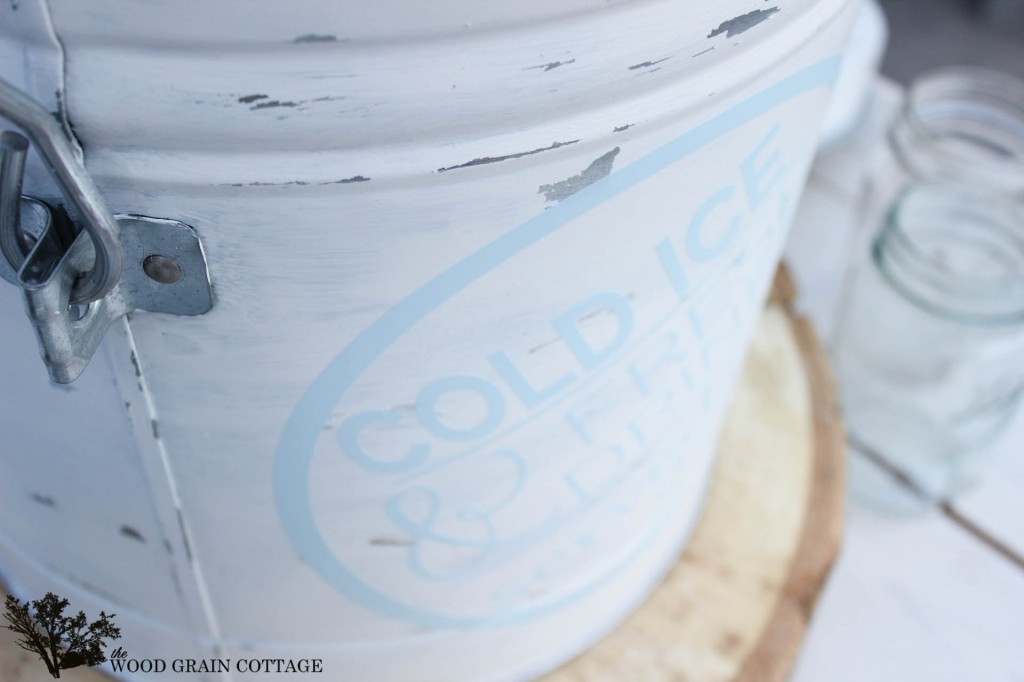 And I love that baby blue logo…. It's got such a fresh vibe!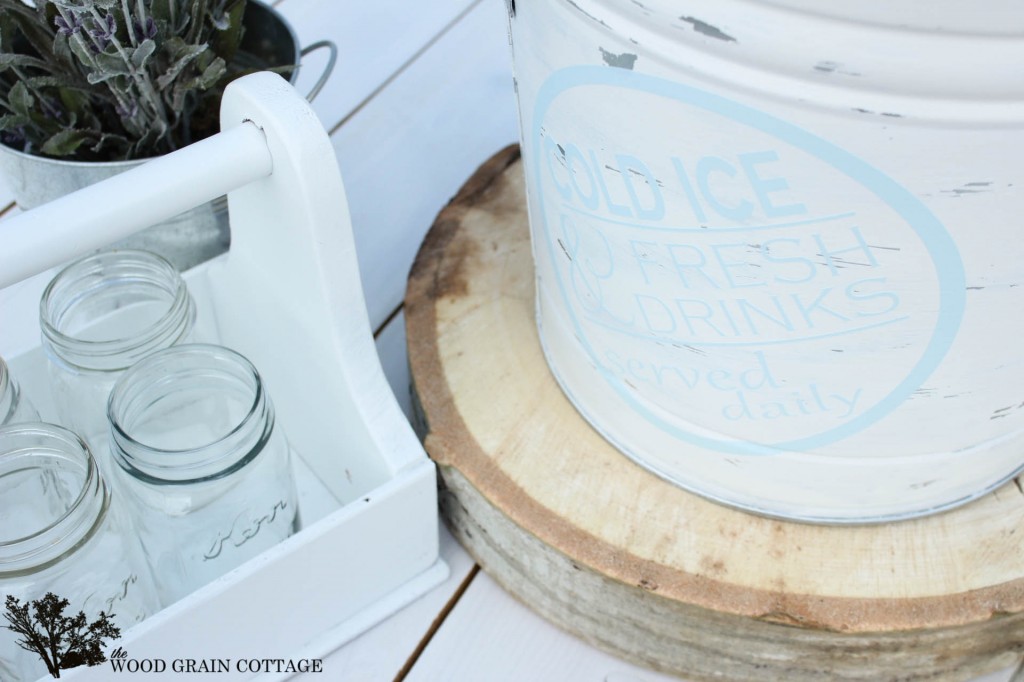 Now I really must host that outdoor party! I practically don't have any excuses left… almost!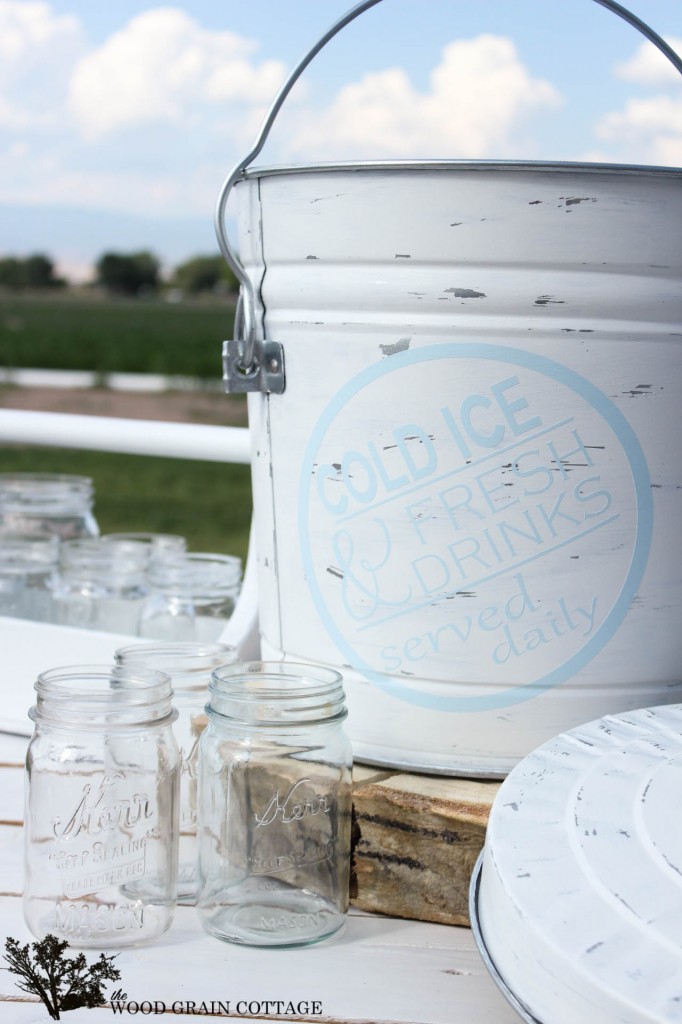 I'm even happier to know that galvanized metal is safe for food use. As long as we don't put it in contact with acidic food or massive amounts of heat, all is safe. Plus, if I really want to take the extra step, I can insert a clear bag to hold the ice.
That would actually look pretty cute, you know…. since it's a trash can….
Here's what April & Jen have been up to this month:
April at House by Hoff made this adorable chalkboard & burlap silhouette art… and shows you how you can make your own too!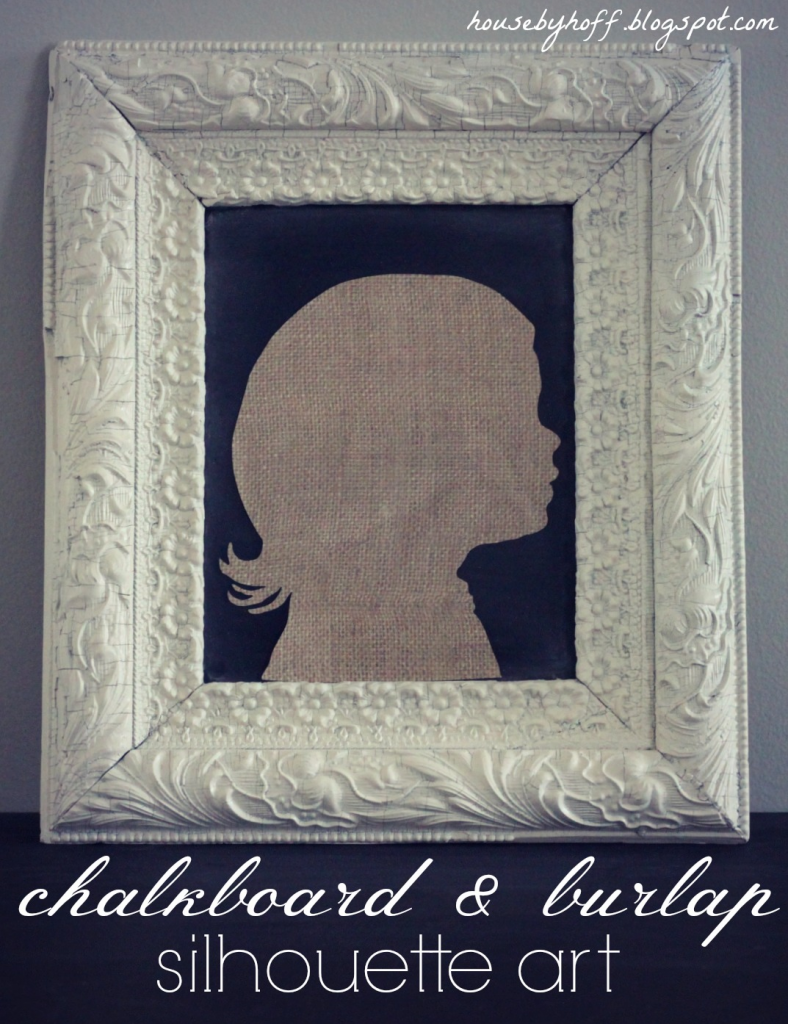 And Jen at Migonis Home shows how easy it is to make a fabulous coral centerpiece!
There you have it. Another $30 Thursday is down in the books.
Don't forget to follow our $30 Thursday pinterest board too!
Happy Summer!