Happy Thursday!
Today, April from House by Hoff and Jen from Migonis Home and I have joined forces to bring you our monthly $30 Thursday challenge. In case you're new here, $30 Thursday takes place the first Thursday of each month and we each share a project or idea that you can recreate for $30 or less.
This month, I'm sharing my DIY Beef Butcher Guide Canvas…. I've seen a few floating around and I'm always so drawn to them…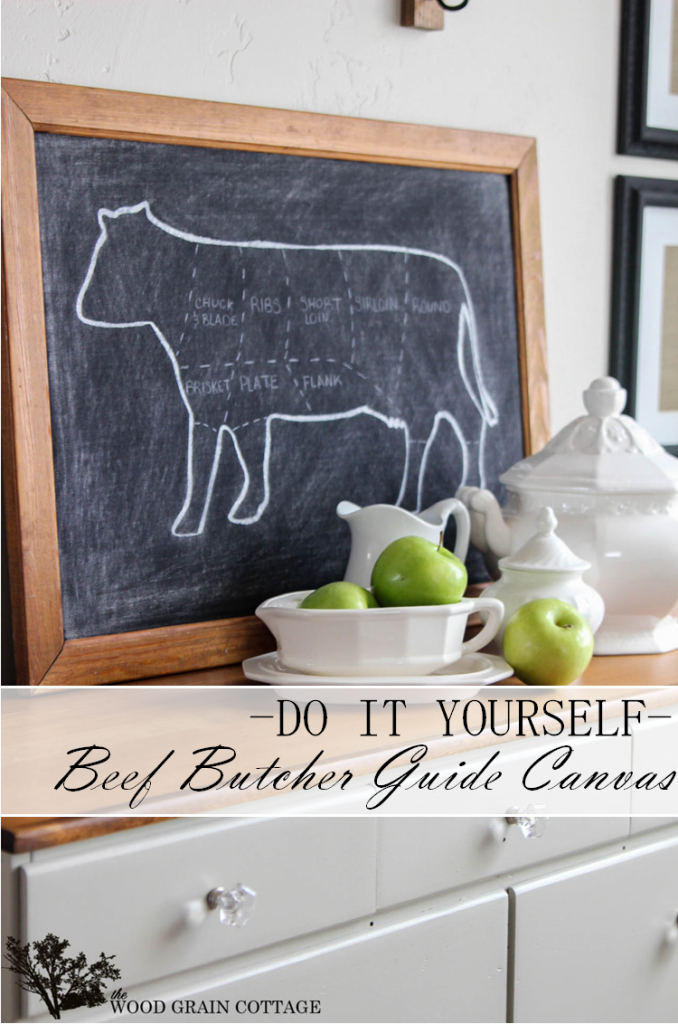 I must say, making it brought back all sorts of memories for me. I was in FFA (Future Farmers of America) and 4-H throughout high school and grade school. In my Ag class, we studied and studied the butcher guide for beef. It was so fun to go back and refresh my memory. Plus, my family also raises cattle, so this is the perfect fit for our lifestyle and home…
To make it, I started with my silhouette. I found the cow in their download library. Once I had it the size that I wanted, I cut my freezer paper to size and cut the image with the silhouette…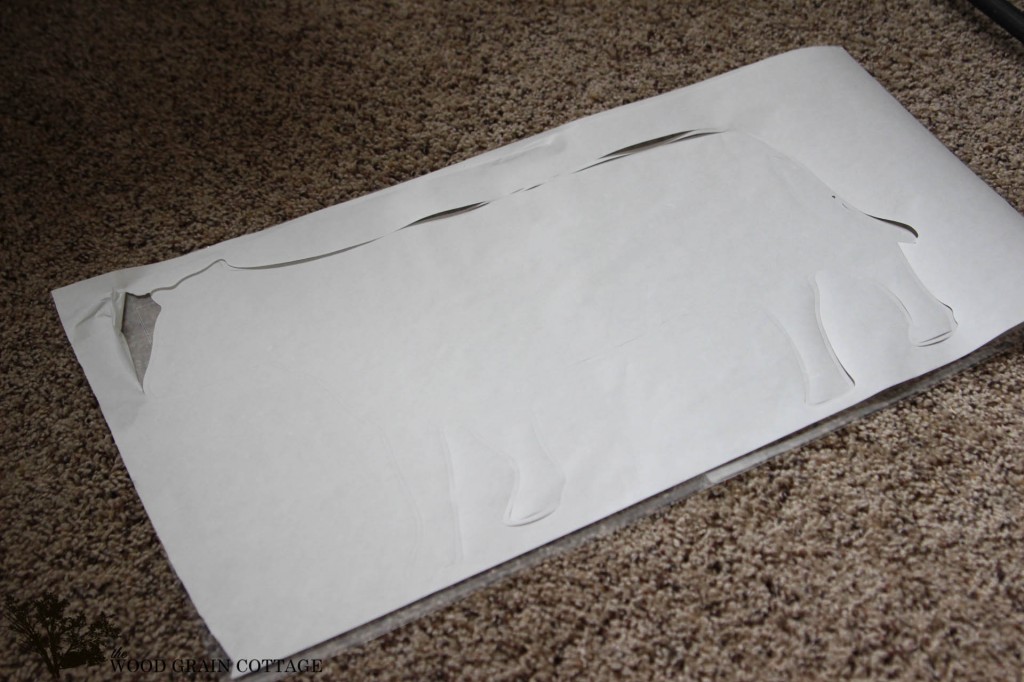 Then I grabbed my frame, and black canvas fabric, and cut the canvas to size…
Then I ironed the canvas and placed the cow outline on the canvas…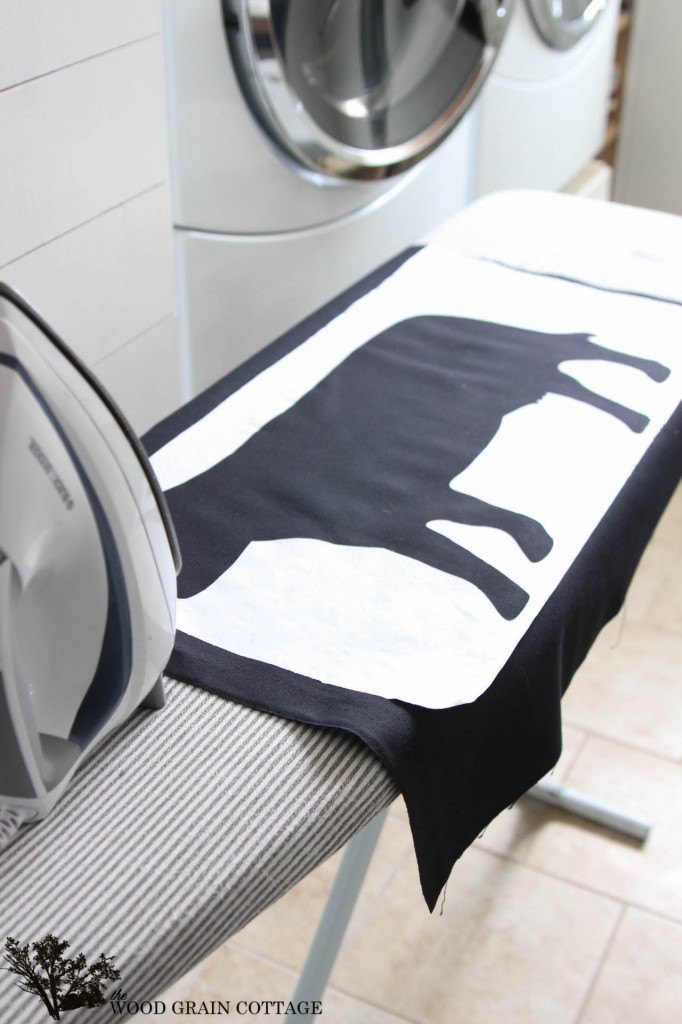 Once that was ironed on, I placed the inset cow in place…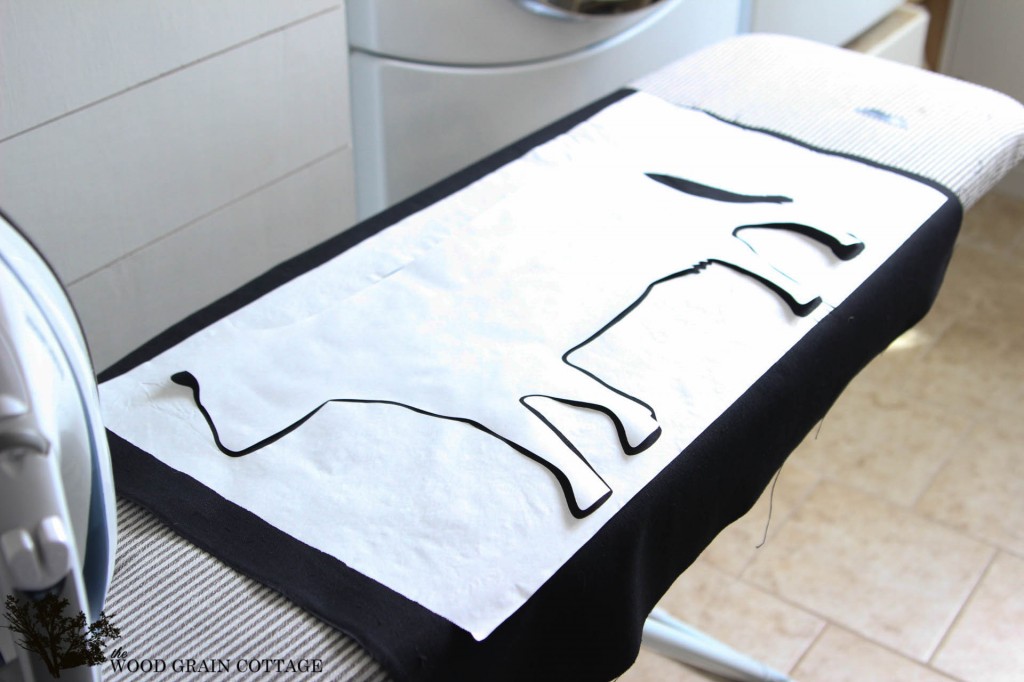 I did my best to line it up…
Then I ironed it place as well…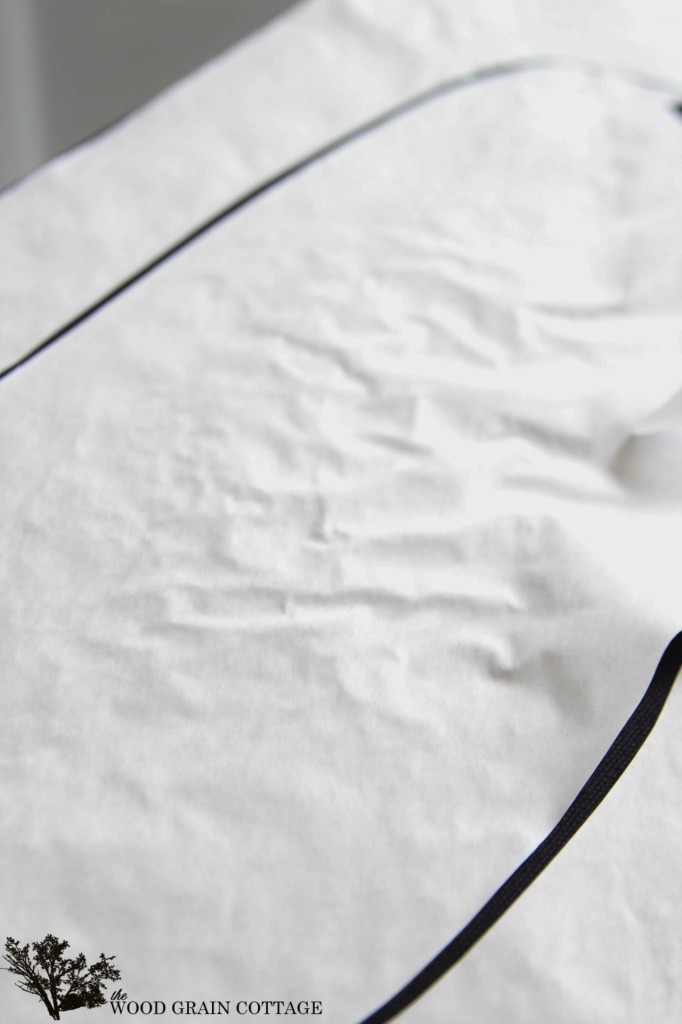 I used white craft paint and a sponge dabber….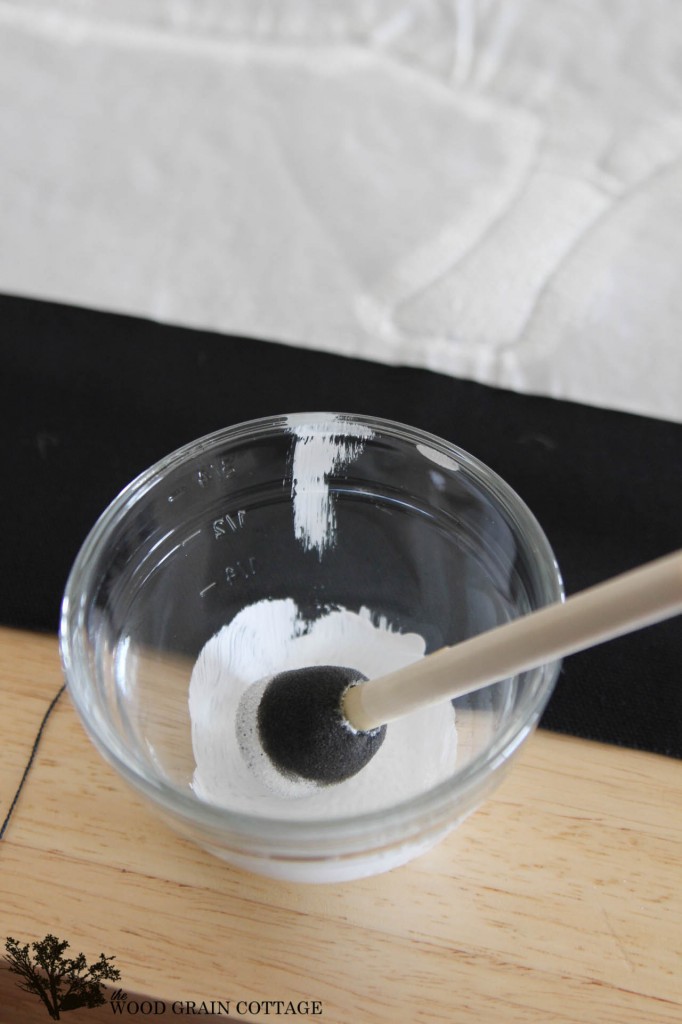 Then started dabbing the paint onto the black gap…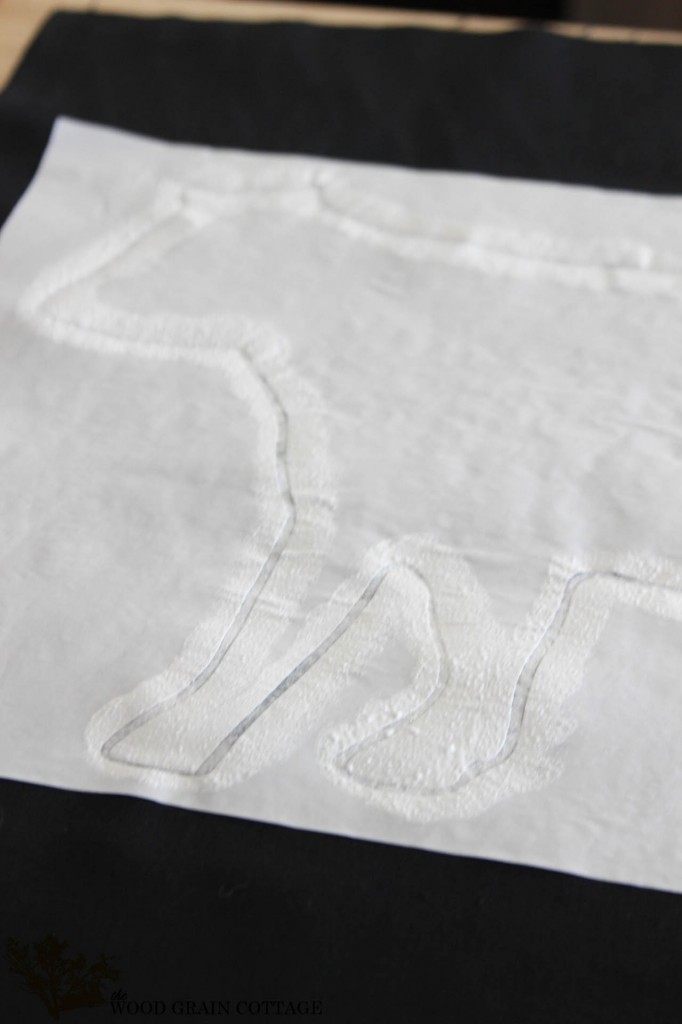 Once I was done, I started pulling up the outer copy…
Once that was gone, I started pulling up the inner copy…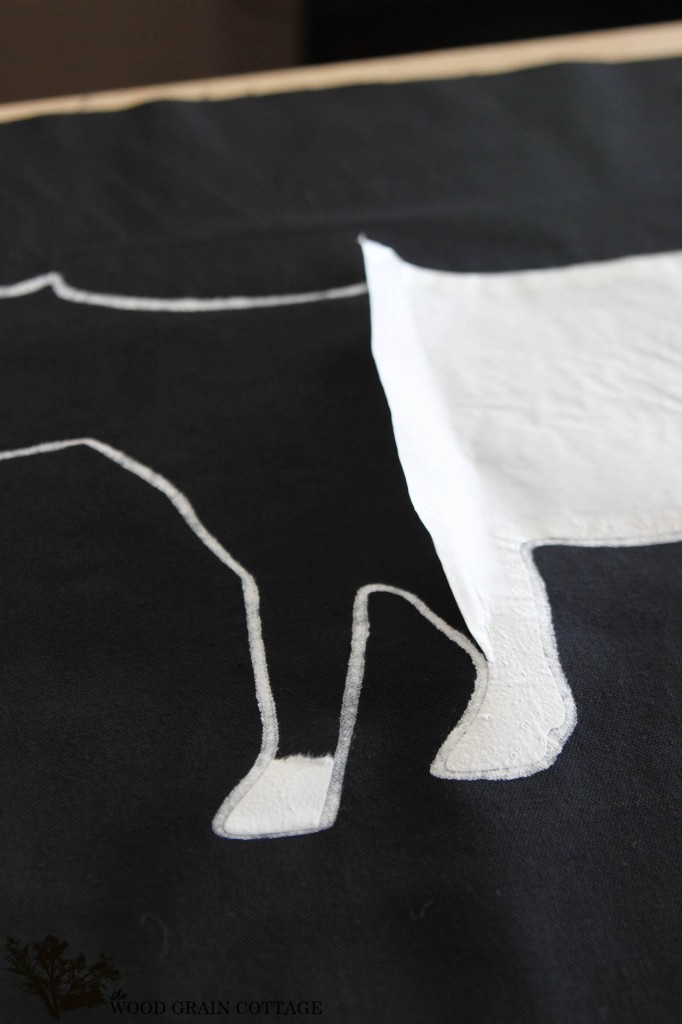 Once the painted outline had fully dried, I started on the actual butcher guide…
I used a white fabric marking pencil…
Then I started making dashes where each different section of the beef is…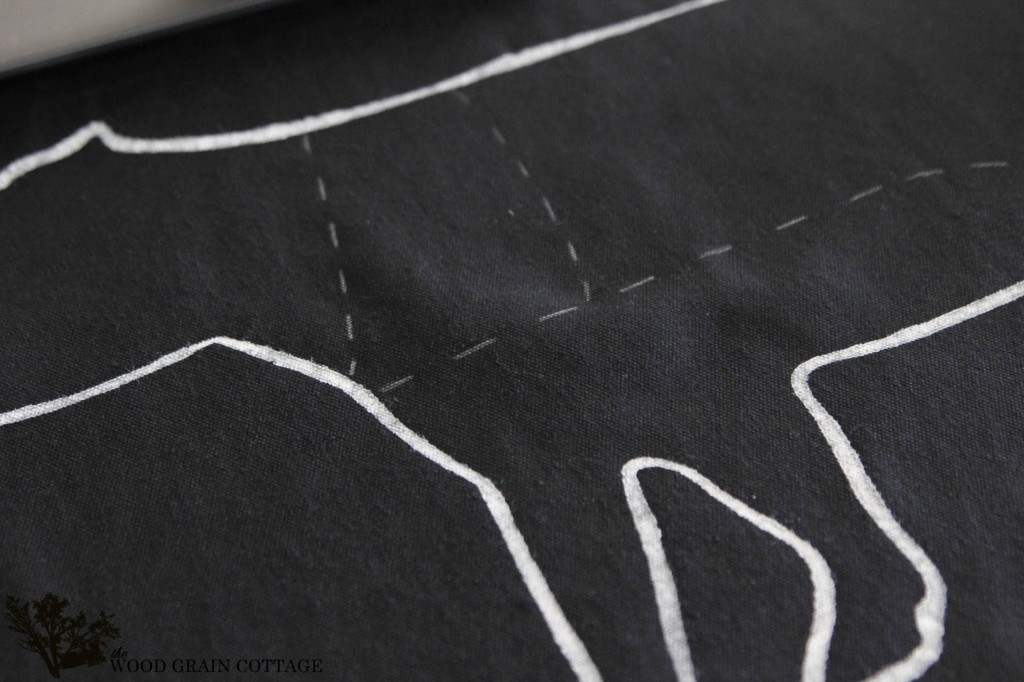 I used a template as an example, then marked the different areas with the white pencil…
Then to rough it up a bit, and to give it a chalkboard look, I rubbed chalk over the entire canvas…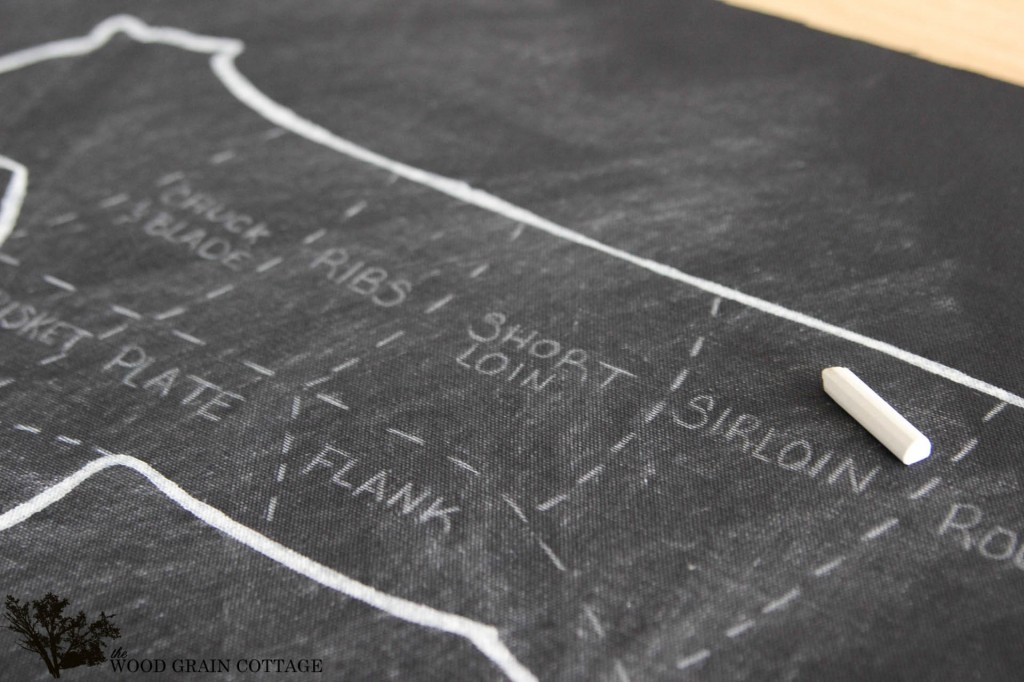 I set the frame on top of the canvas…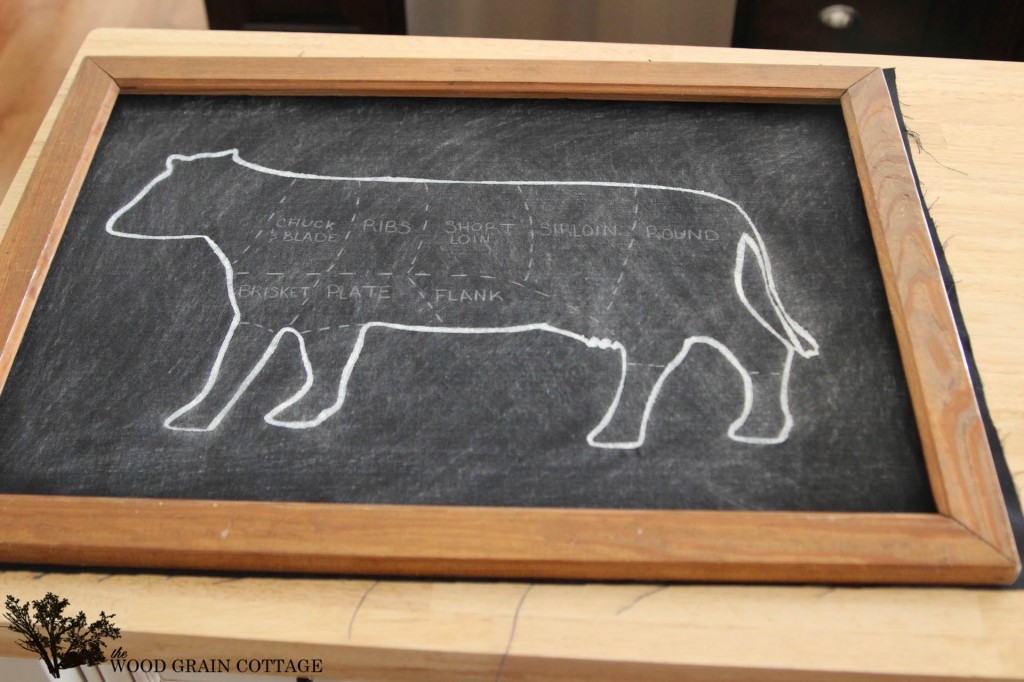 And added a bit more chalk to each of the corners…
To attach it to the frame, I flipped over the frame and canvas…
Then used thumbtacks to attach it…
I made sure the cow was centered in the frame, then pulled the fabric tight and added additional thumbtacks…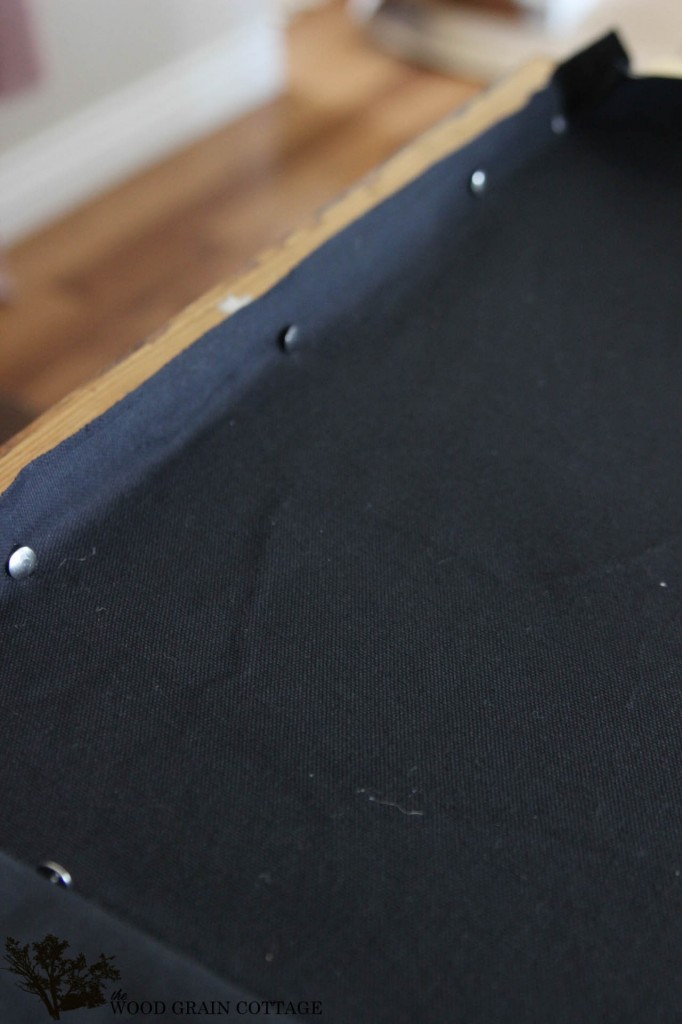 With that, it was done!
I couldn't wait to put it in the breakfast nook…
Let me just tell you, I am so thrilled with how everything is coming together…
And I just love, love, love this canvas…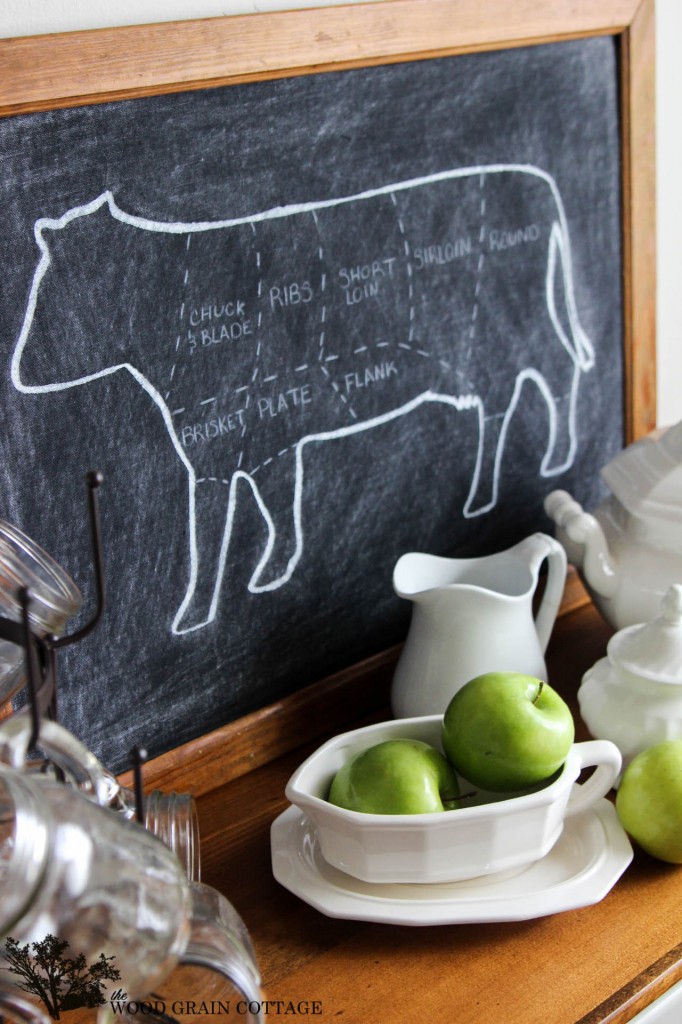 It's such a perfect fit for the room…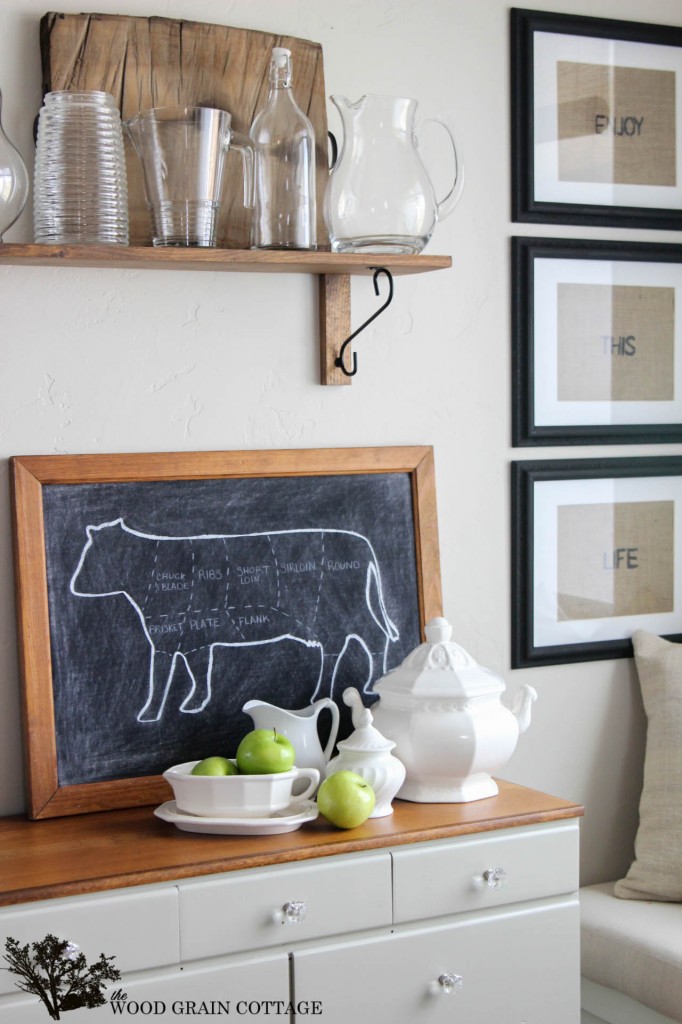 I'm a happy girl!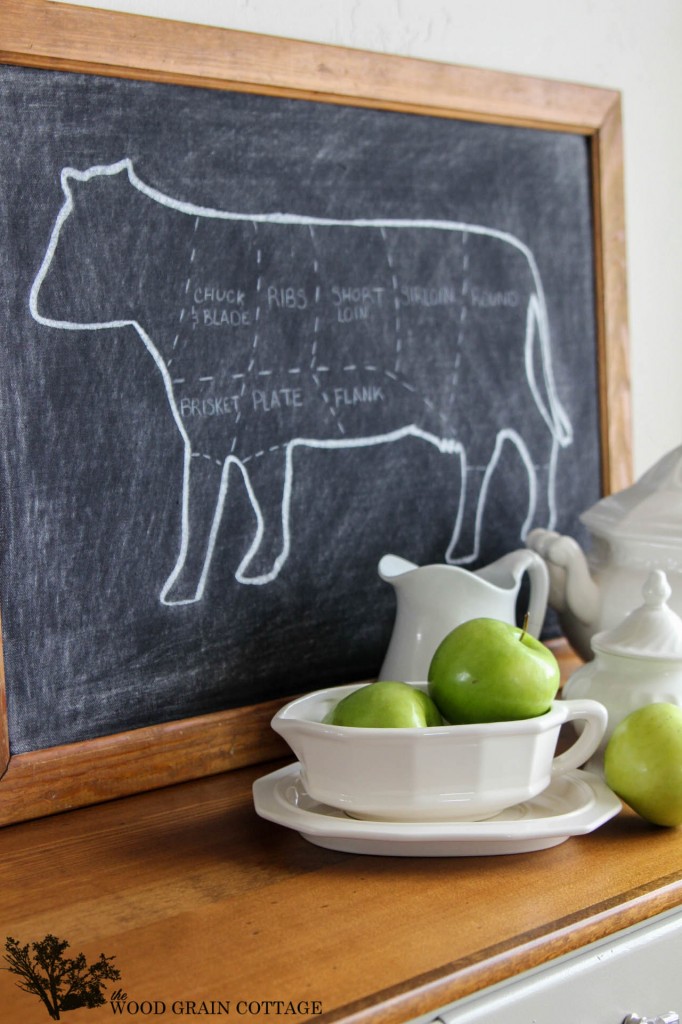 Now, let's see what April and Jen have been busy creating…
April is sharing this adorable Rustic Spring Birdies Display. It makes me want spring really bad…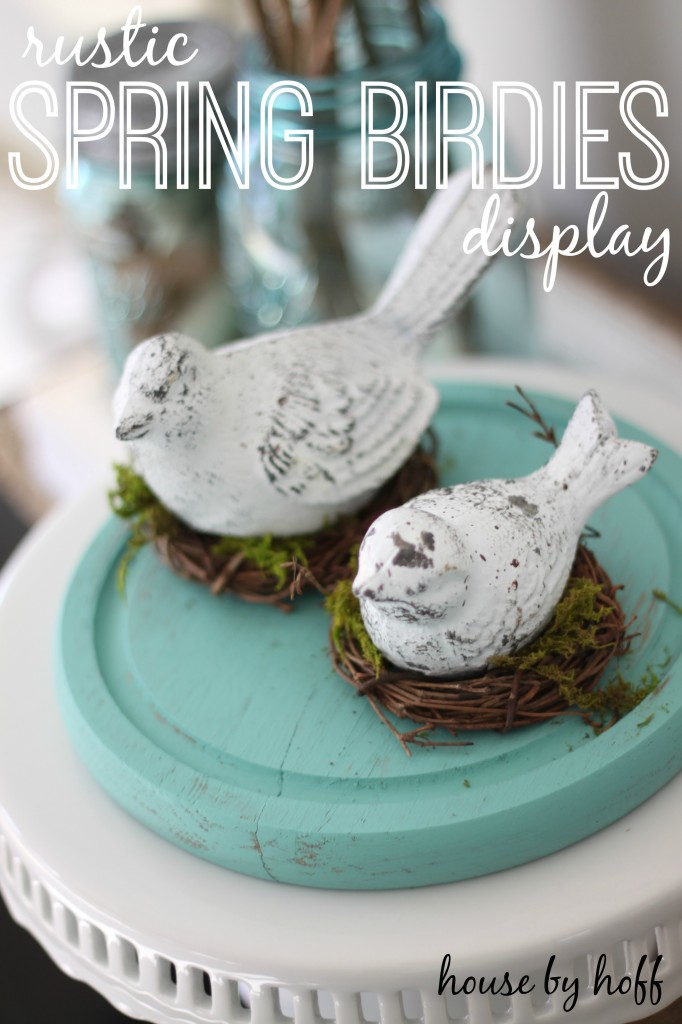 And Jen is sharing this beautiful Mirrored Buffet… I can't wait to see the transformation!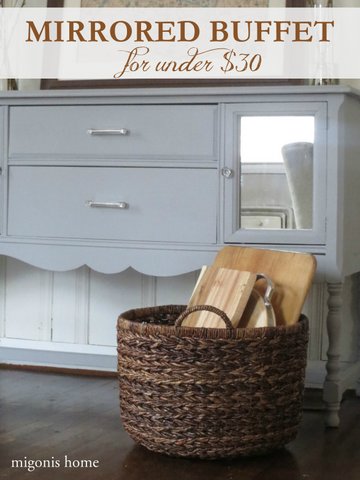 So there you have it, another month of easy projects that you can recreate for your own home. And if you aren't already, be sure to follow our $30 Thursday Pinterest board. We have quite the collection of easy and affordable projects!
Psst…. You don't have to use a silhouette for this. Just print out the outline of the animal, rub the backside with chalk or lead, then set it on your fabric and trace the outline. You'll be left with a great outline, which you can then paint or draw over. Easy.