Alrighty. I know you've all been curious about what I did with the original breakfast nook curtains. And because I put a ton of blood, sweat and tears into those curtains, they had to find a happy home.
And I'm proud to say that they're happier than they've ever been. 🙂
One day, I walked by the breakfast nook, had an idea, and stopped abruptly. What if I moved the curtains into the dining room? Bingo!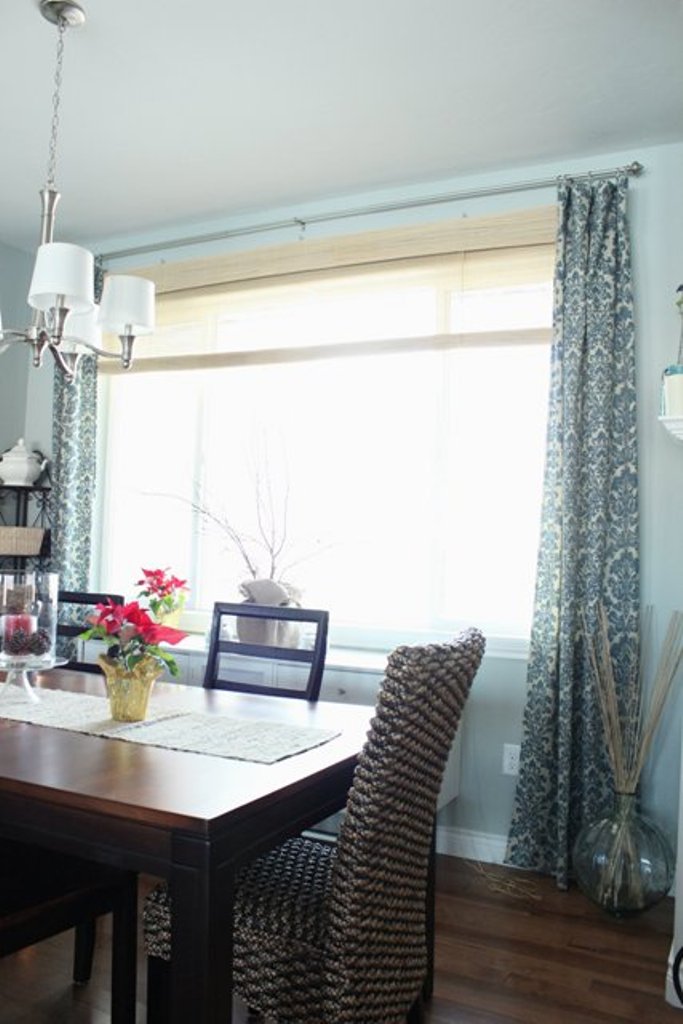 A new idea was formed and from that day on my mind was set on moving them.
I couldn't wait to get them hung up in the new room. I was overly anxious to see how the two different blue colors would play off of each other.
They compliment each other beautifully. And I'm thrilled with how the tradition pattern of the drapes is making the dining room seem more formal.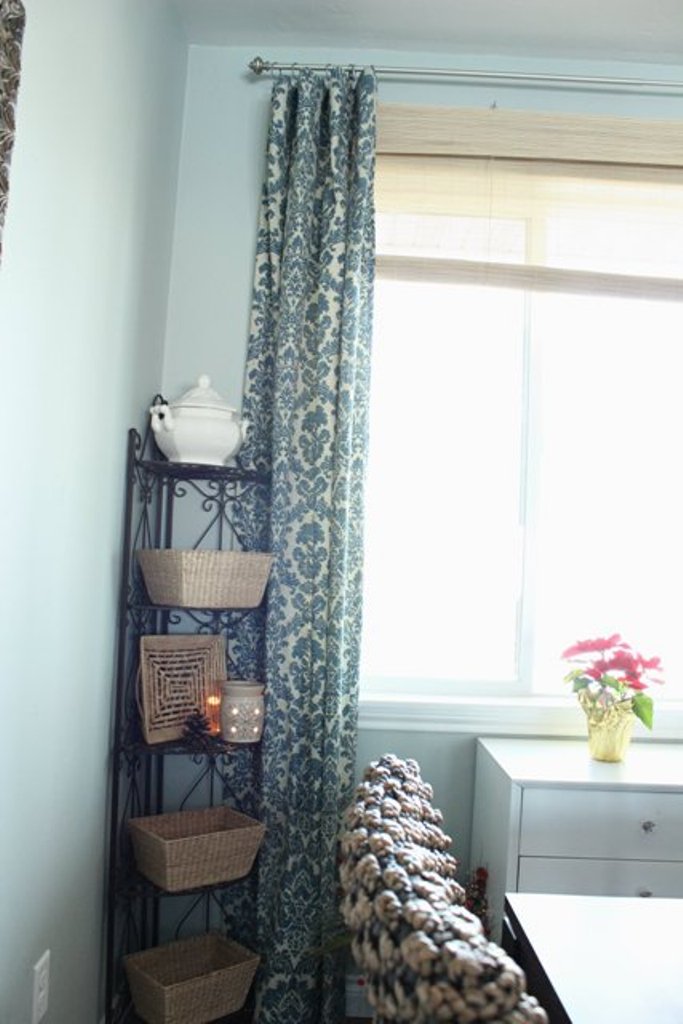 Lots of ideas and plans are running through my head for the dining room- and these fit into it perfectly!
All is happy at The Wood Grain Cottage- including the curtains. 🙂