Friday was a big day at the fixer upper. Walls and ceilings were removed, ancient carpets were pulled out and demolition is officially in full swing.
Since I first saw the place, I've been itching to combine the current master bedroom to the tiny bedroom next to it for a nice and big master suite… Just to refresh your memory, here's where we started…
Here's the master bedroom…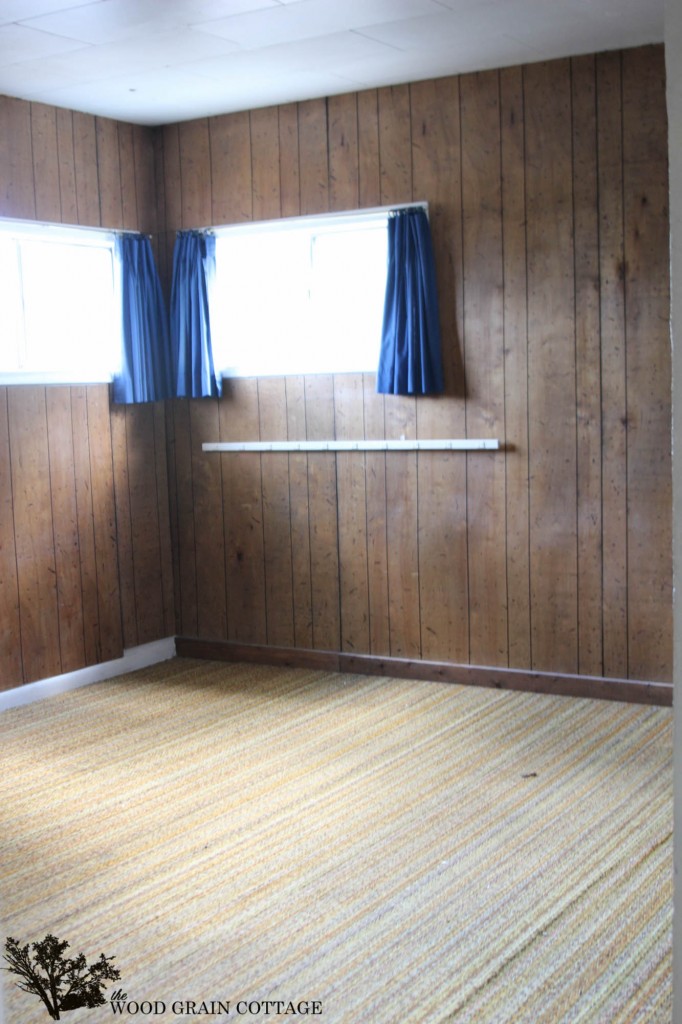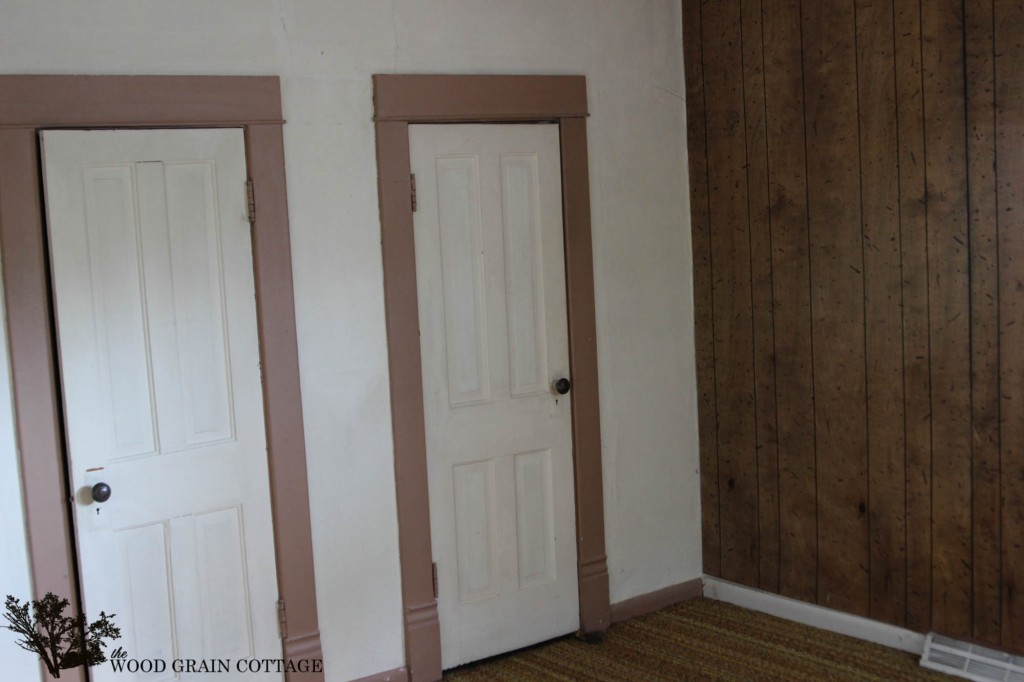 Here's the second bedroom, which was way to small to actually function as a bedroom…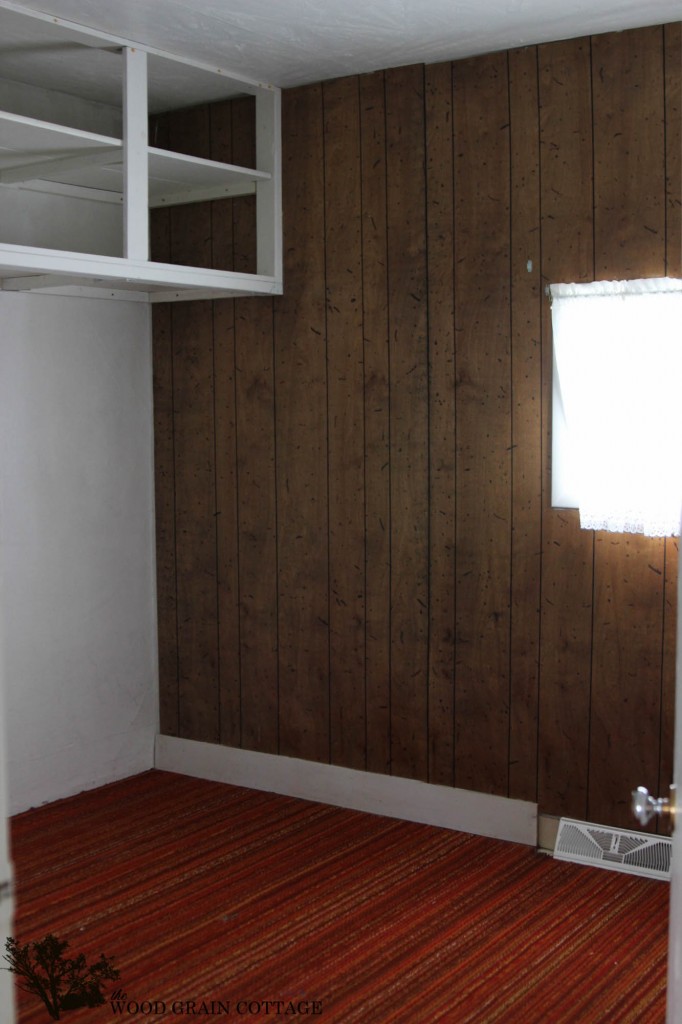 But then we got started demoing the current master closet, which was a very dusty and messy job…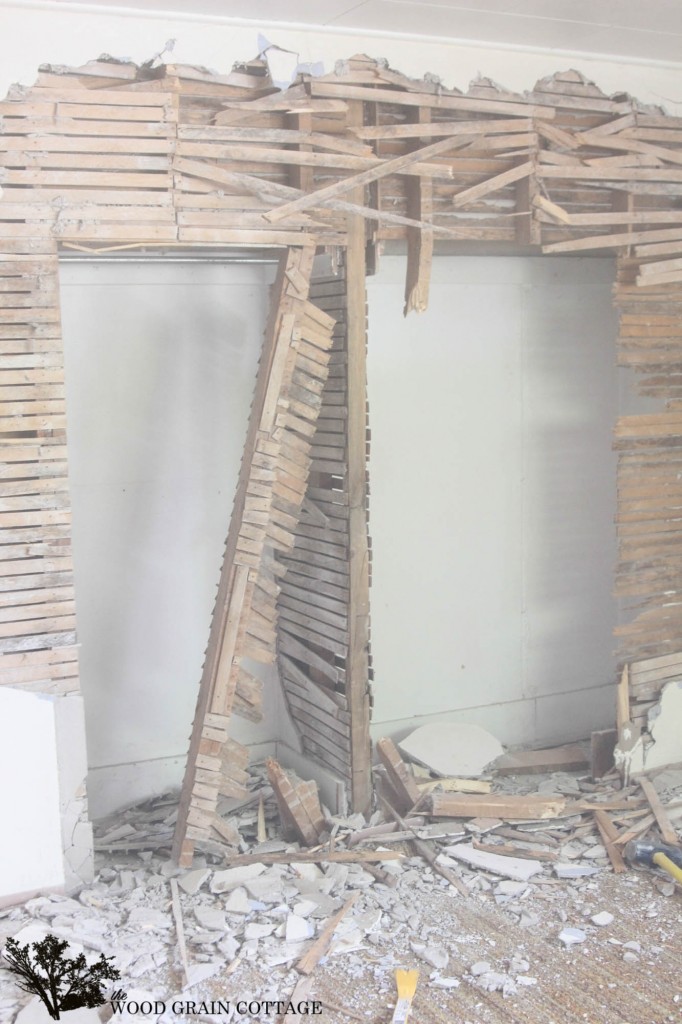 And a short while later, we had this, one big nice room…
Then, they started ripping out the carpets…
And underneath that horrific black dust…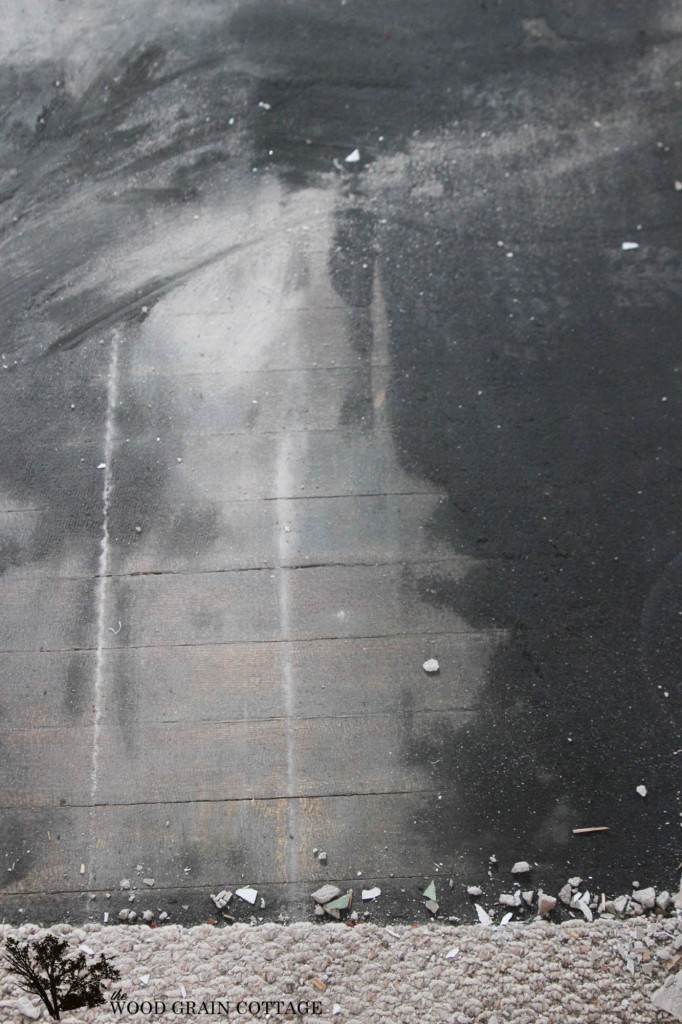 …was lovely old hardwoods… Happy Dance!
Here's what it looks like now, ceiling tiles gone too…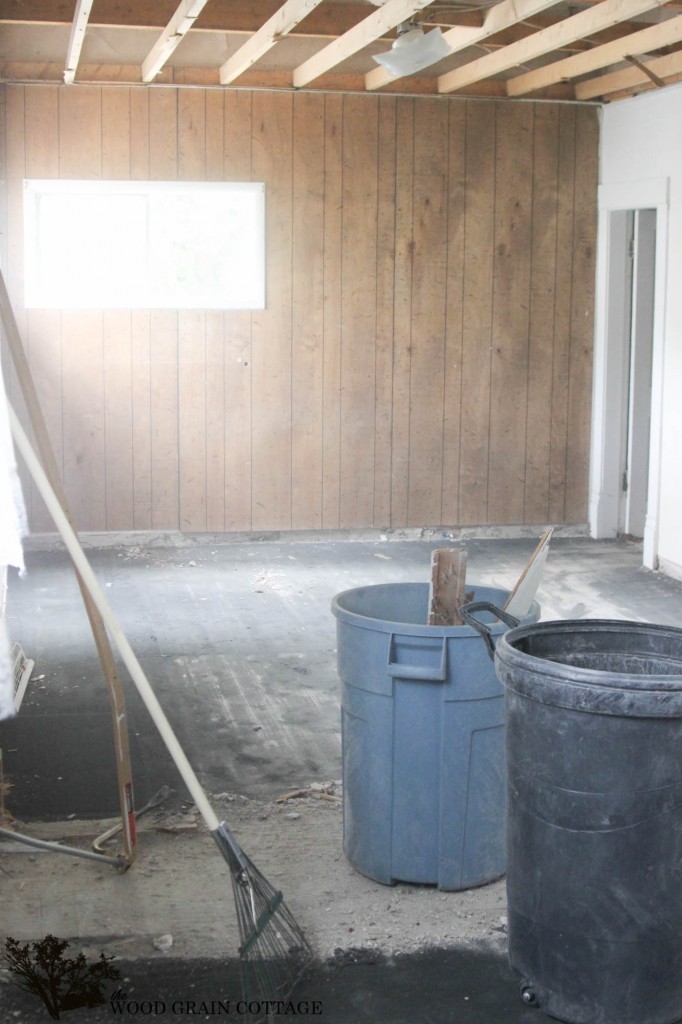 They also removed the ceiling in the entry/ living area too…
It was waaaay too low, so I had them remove it and we're going to raise it up so that it's the same height as the rest of the house…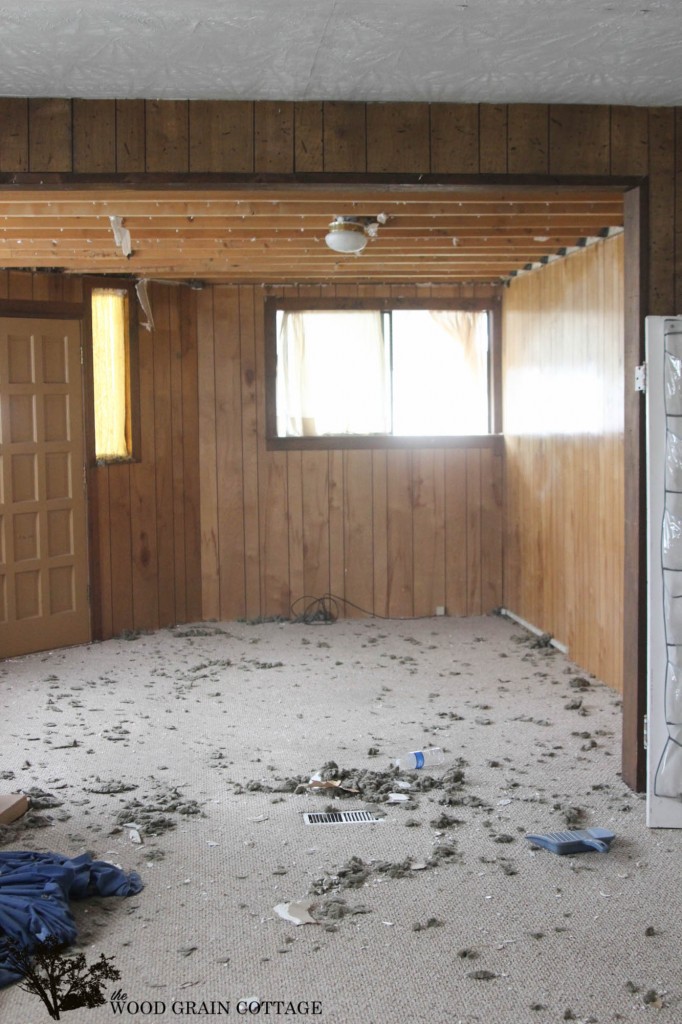 There's lots of room up there to raise it up…
And since I couldn't stand this peeling wallpaper another second…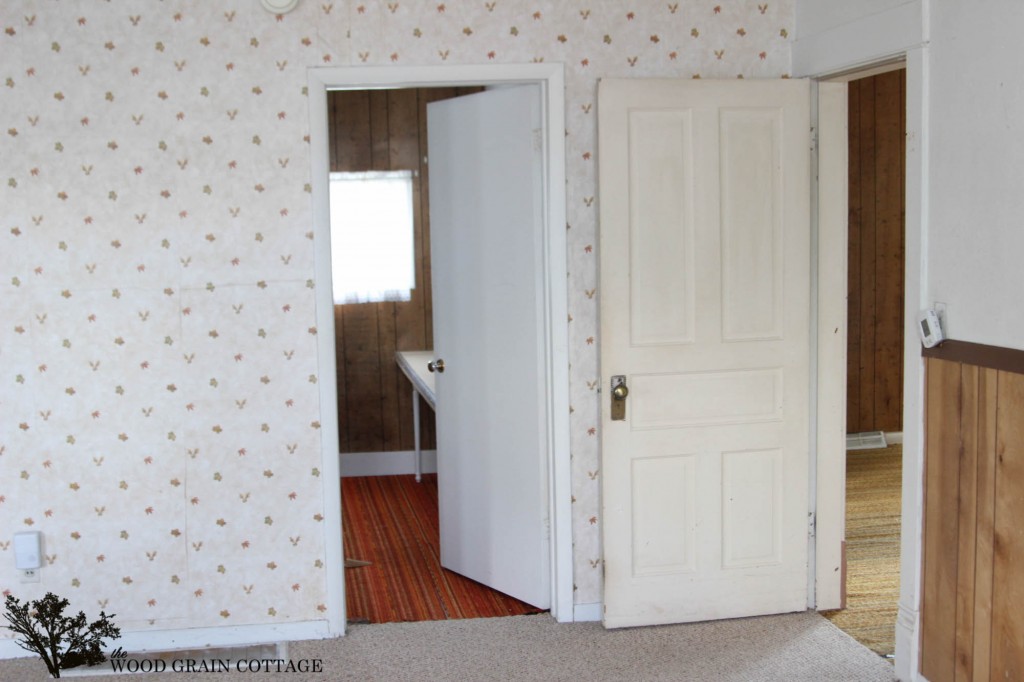 I had no choice but to start pulling it off the wall…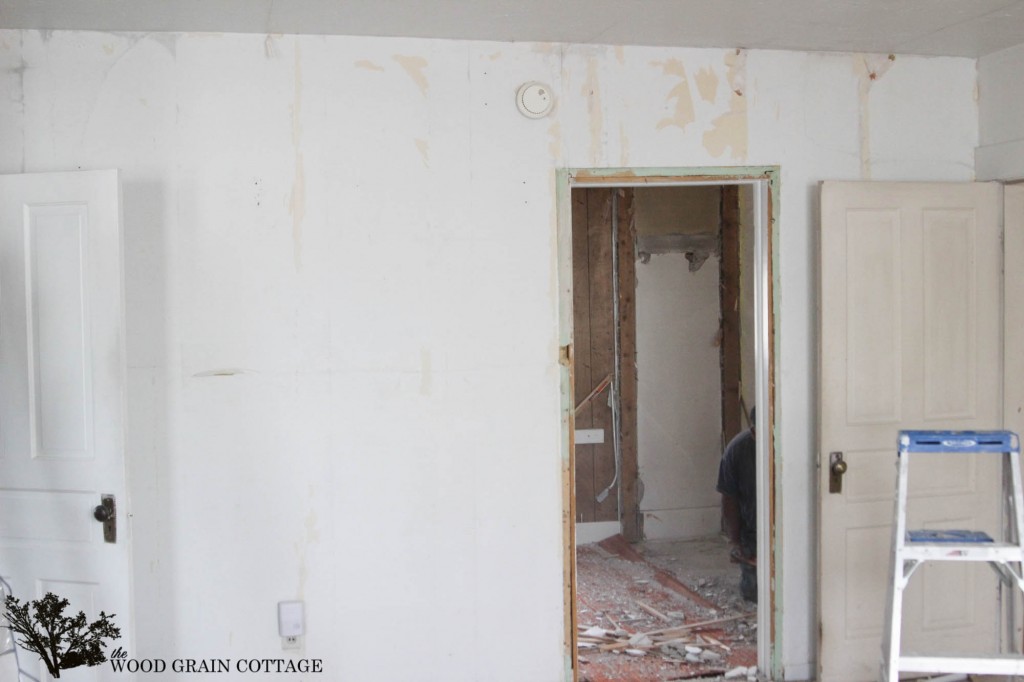 I'd say things are looking very different at our fixer upper…
Next week the crew is going to be working on fixing the foundation in a few spots and continuing on with demolition. There's still all the paneling and carpets to remove, as well as gutting the kitchen and current bathroom. I'm planning on meeting with the cabinet people to work on designing the kitchen, bathrooms and laundry room.
Tree trimmers are lined up to tame the jungle of trees outside this weekend and I'm so excited to see the outside shaping up as well… More on that later!
The neighbors are curious and I keep spying new ones taking a "walk" by the house. Soon though, I think I'm going to hang a sign saying, "Tours this way! —–>" 😀
I'll be back later to explain a bit more about the current-ish floorplan and what exactly we're doing and changing! In the mean time, I have a master bathroom and closet to draw out!
Have a wonderful Memorial Day Weekend!

P.S. Kelly at Eclectically Vintage is sharing my home today on her fabulous blog! Be sure to stop by for a visit and to say hello! 😀