Things always get worse before they get better. Our fixer upper is certainly in that stage. It's tore up… from floor to ceiling. Walls have officially been removed, lath and plaster walls have been exposed and new walls are getting ready to go up.
The last demolition update left off with this…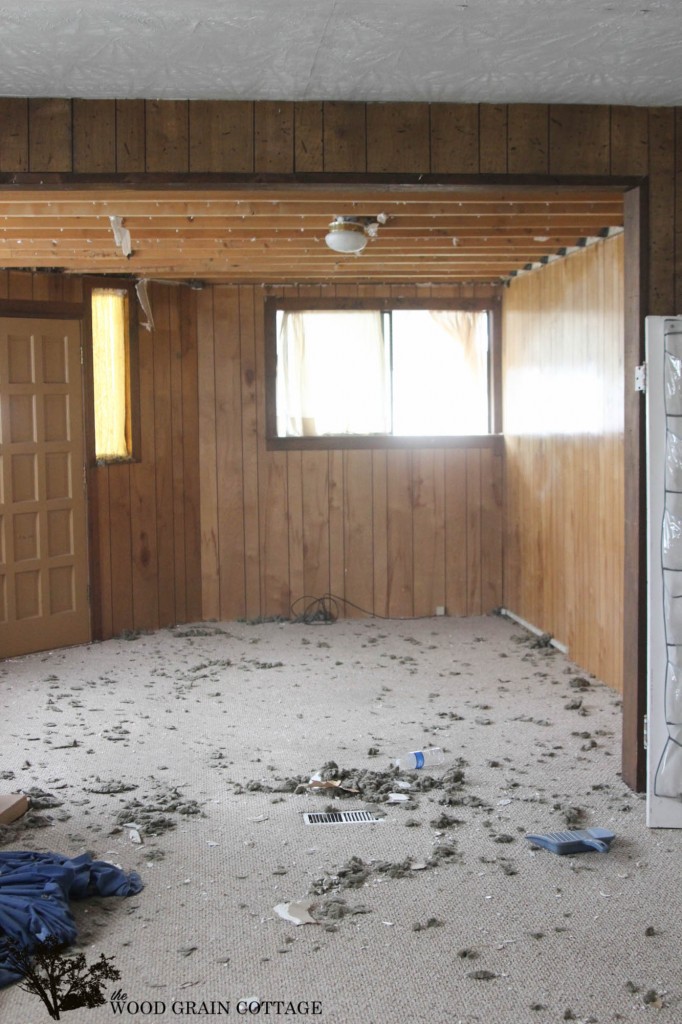 And now the living room looks like this: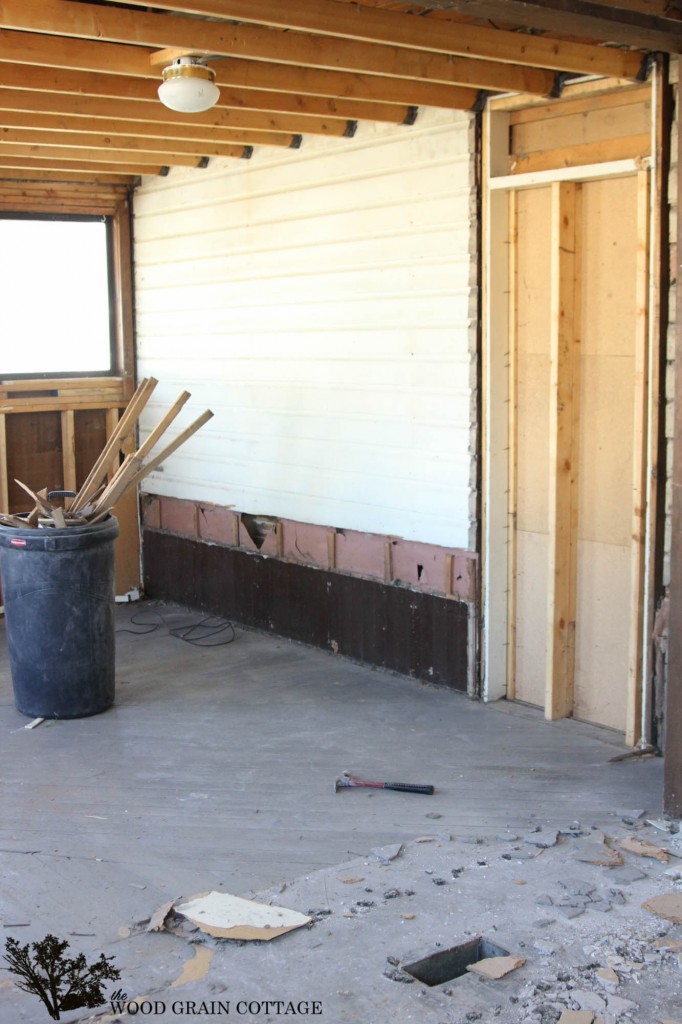 Clearly, that whole room was a big addition, and we're actually quite positive it was a screened in porch from a few weird things we've found, like that doorway which goes into the second bedroom. The flooring is also a total surprise. We fully expected to rip up the subflooring to find floor joists, not hardwood flooring.
Do you remember the kitchen?
It's changed, just a wee bit…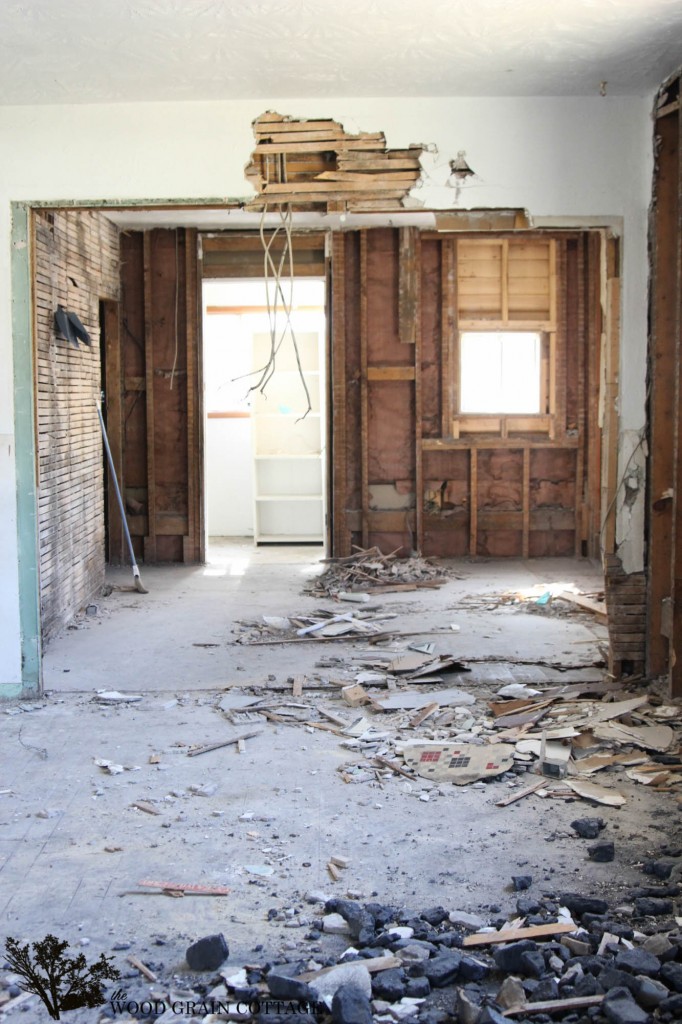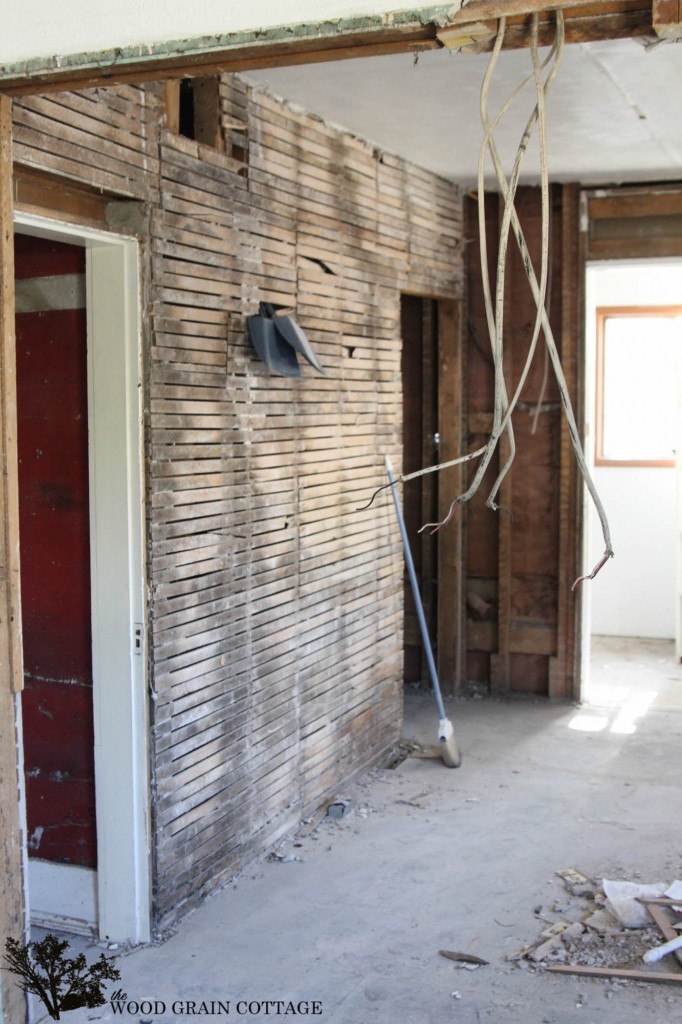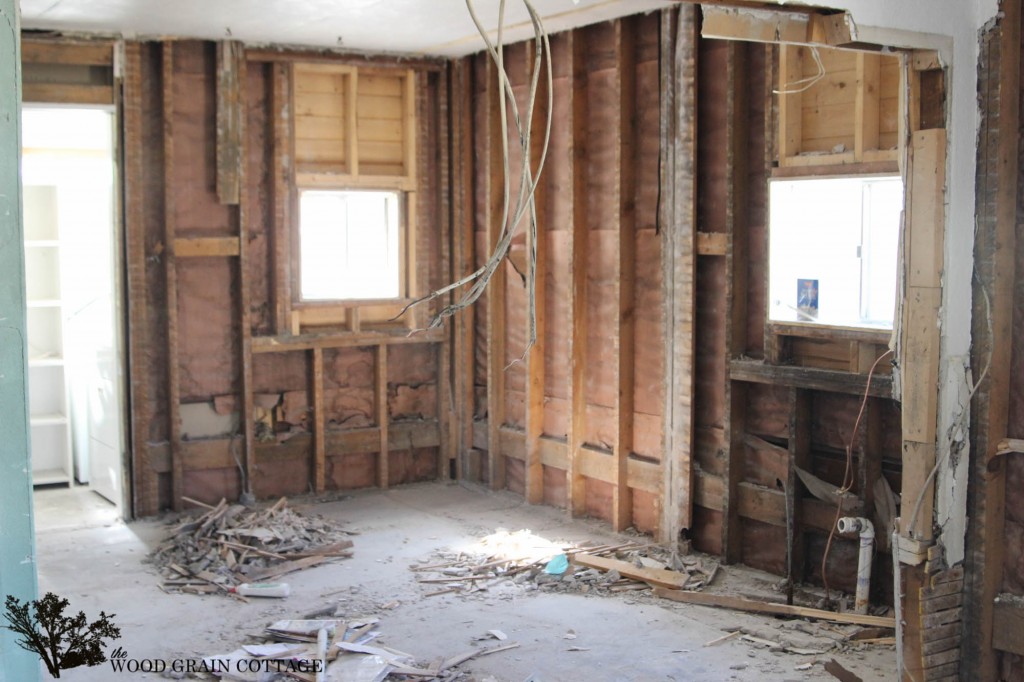 The kitchen has been completely gutted except for removing 2 additional layers of vinyl flooring from the original hardwood floors… There was a total of 4 (FOUR) layers of vinyl flooring. We kept peeling them back to find another layer…. Beautiful hardwood floors are beneath it all.
The master bedroom: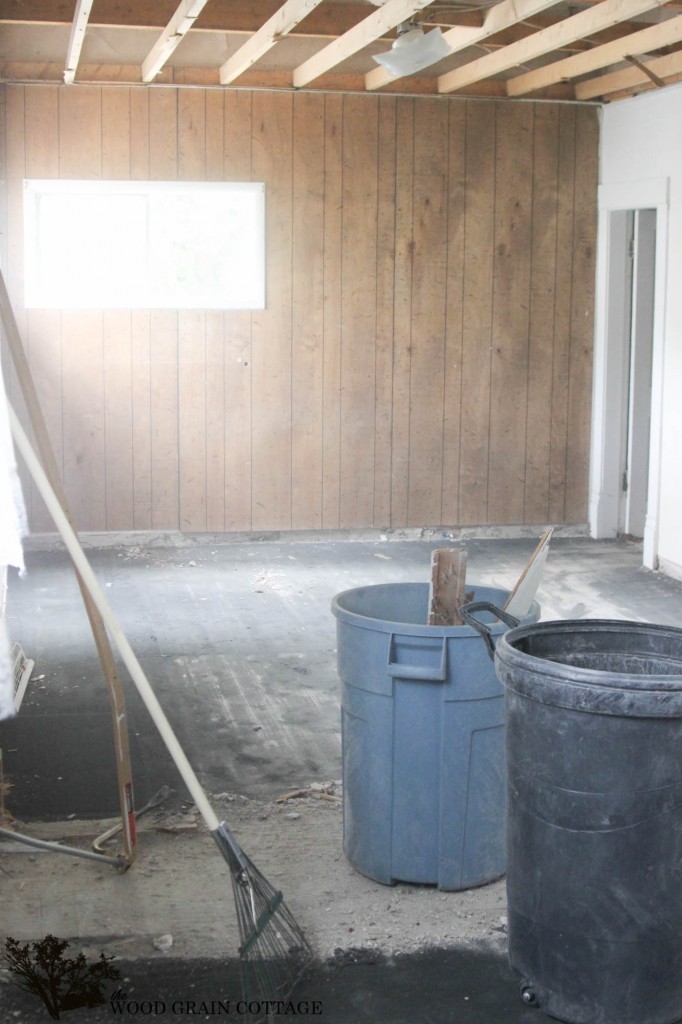 And now: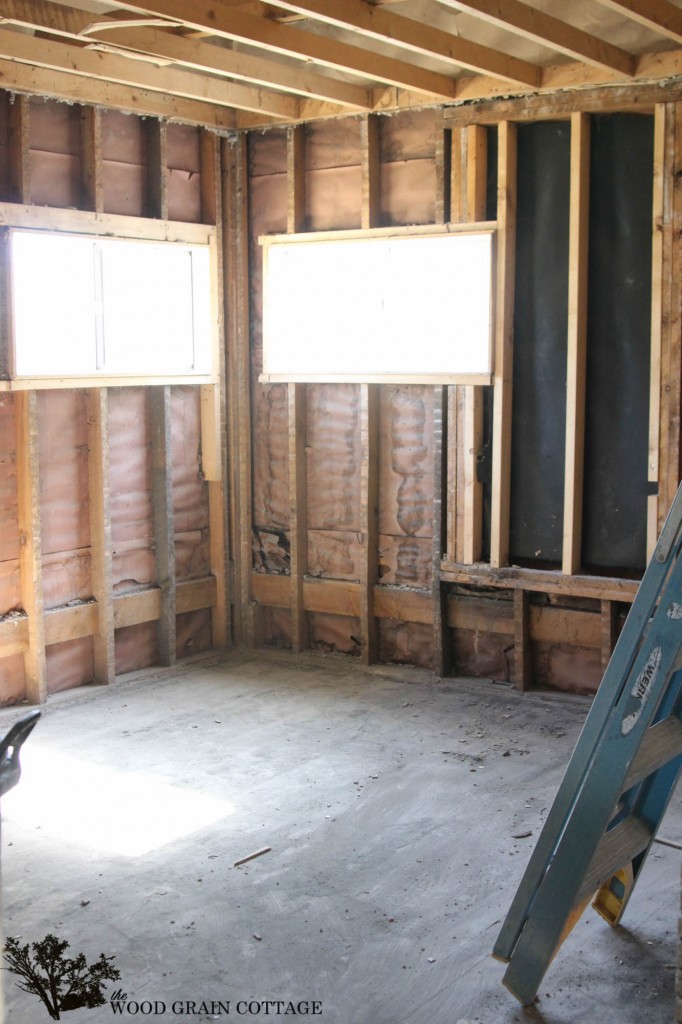 We removed the paneling, and then removed the lath and plaster under that on the exterior walls. It was chipped and falling off in several different places, which made us really nervous about adding new texture over the top, so we decided to remove the lath and plaster from the exterior walls. Not only was there any insulation, but there were several small holes… I can only imagine heating a home like that.
We quickly decided to remove all the lath and plaster from every exterior wall and add insulation… and it wasn't that hard of a choice considering much of it was already held together by patches that were falling off the wall. Several spots looked like this, cracks and all, only bigger…
No wonder the previous owners had all the paneling. Now, pretty much all of the house looks like this…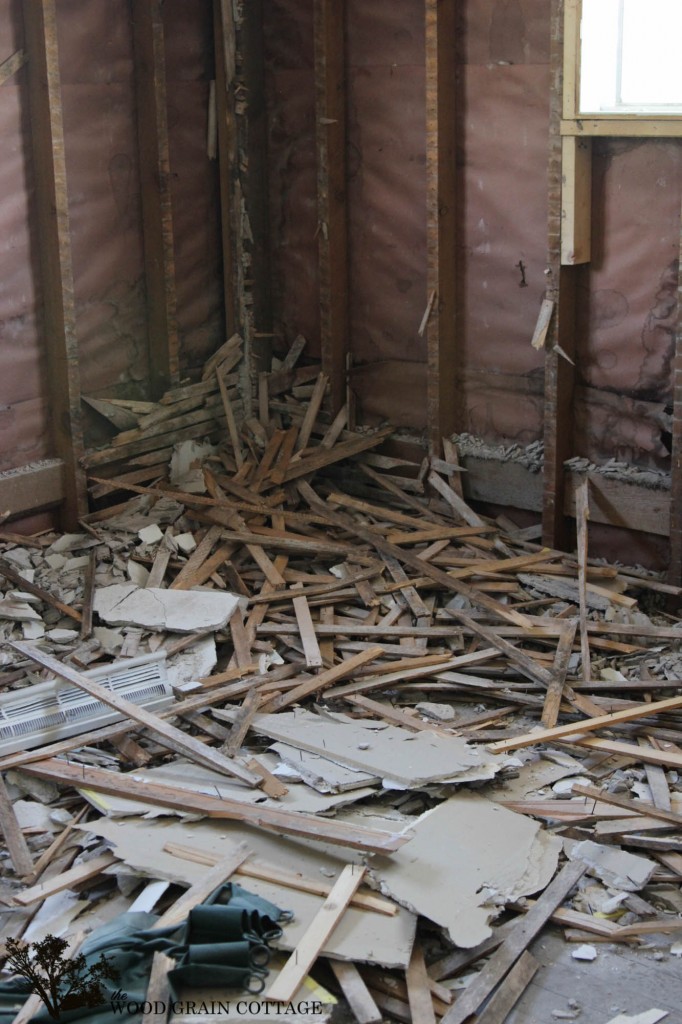 It's messy and dusty, and a really dirty job, but we're all about doing things right instead of covering up problems that we know will pop up again later… Plus, we knew we would have big problems when we started cutting into the walls to add the bigger windows. Now, it will not only be easier to add the windows, but our electrician doesn't have to drill holes in the walls to re-wire the house… I'm not even sure the walls could have handled that!
So while we were ripping everything out in the master…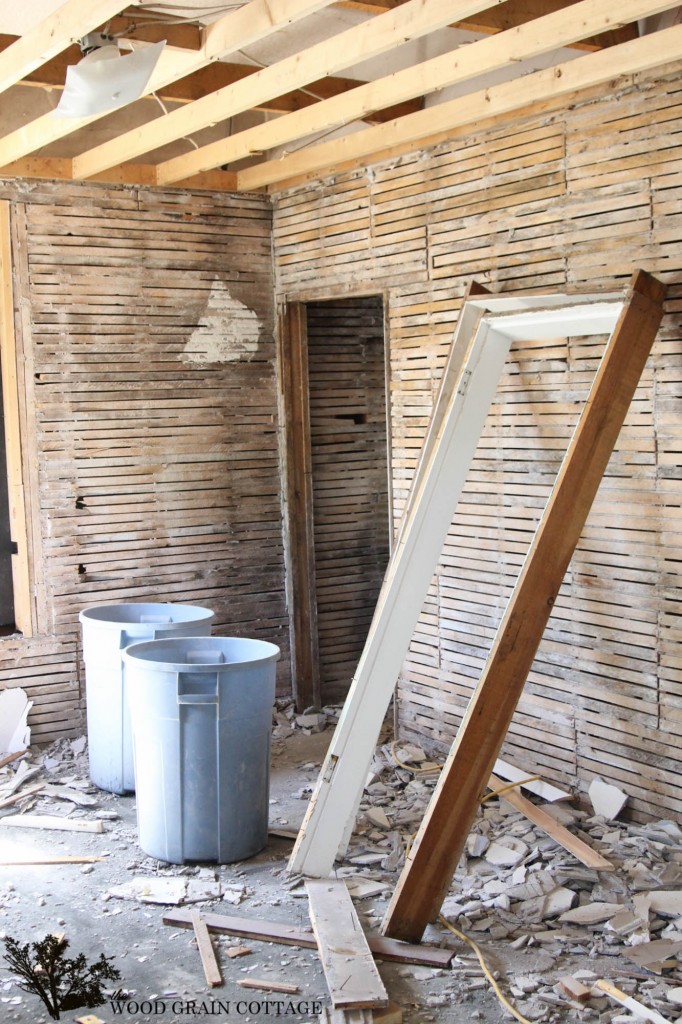 There were a few things that stayed, like this awesome built in cabinet…
The master bathroom and closet looks like this…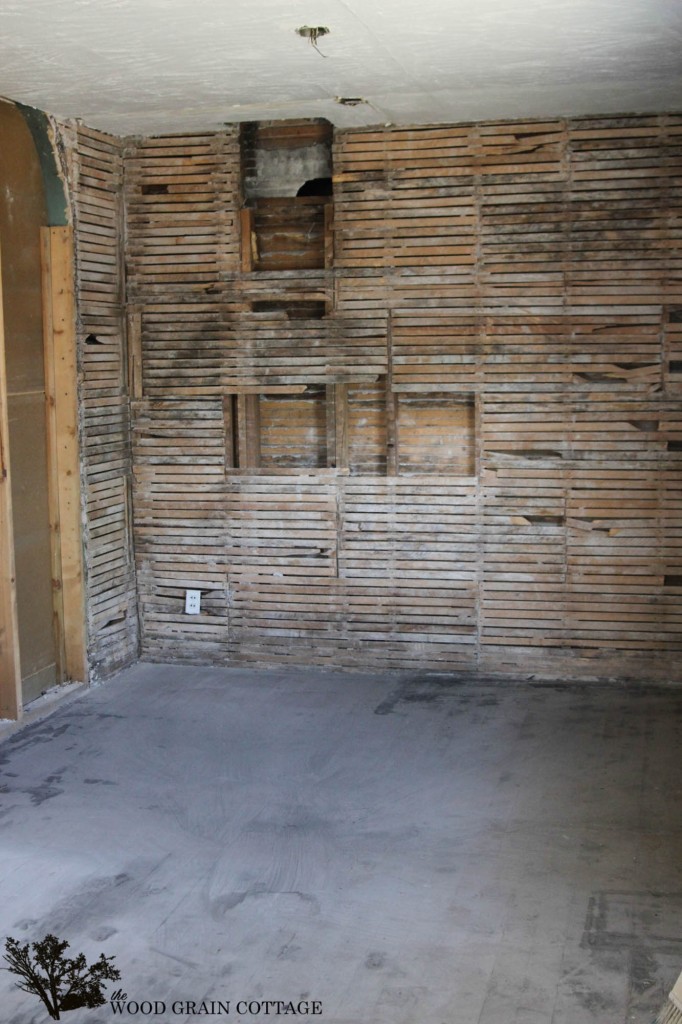 Complete with an archway…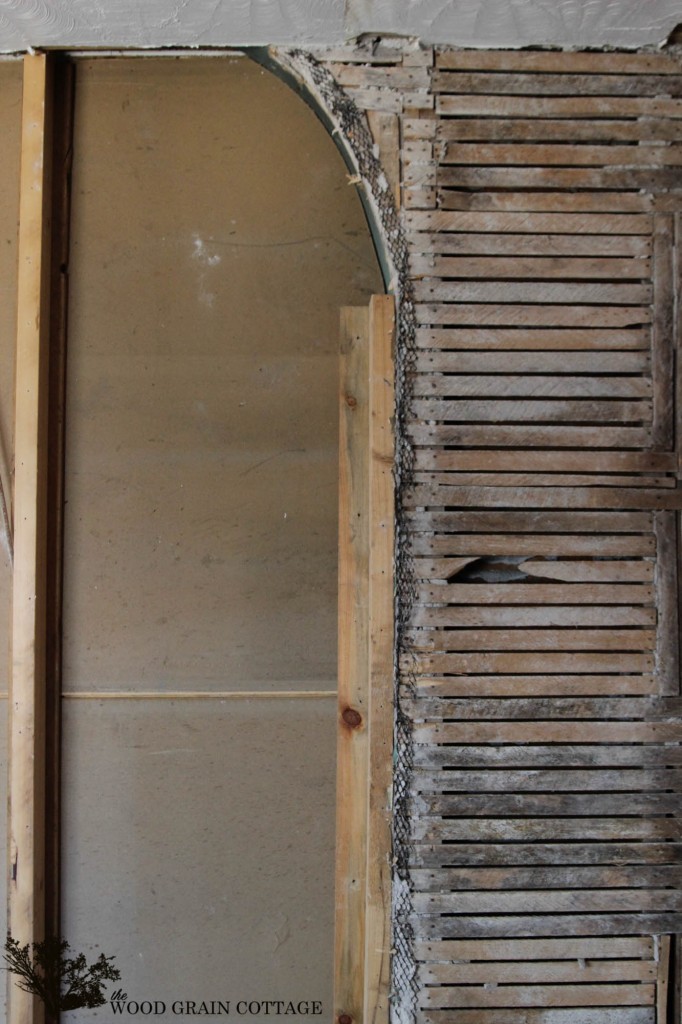 It was quite the unexpected surprise. It also answered a few questions we had. The wall was really bowed in the two areas of the arch, so it's going to be sanded smooth to ensure a straight wall…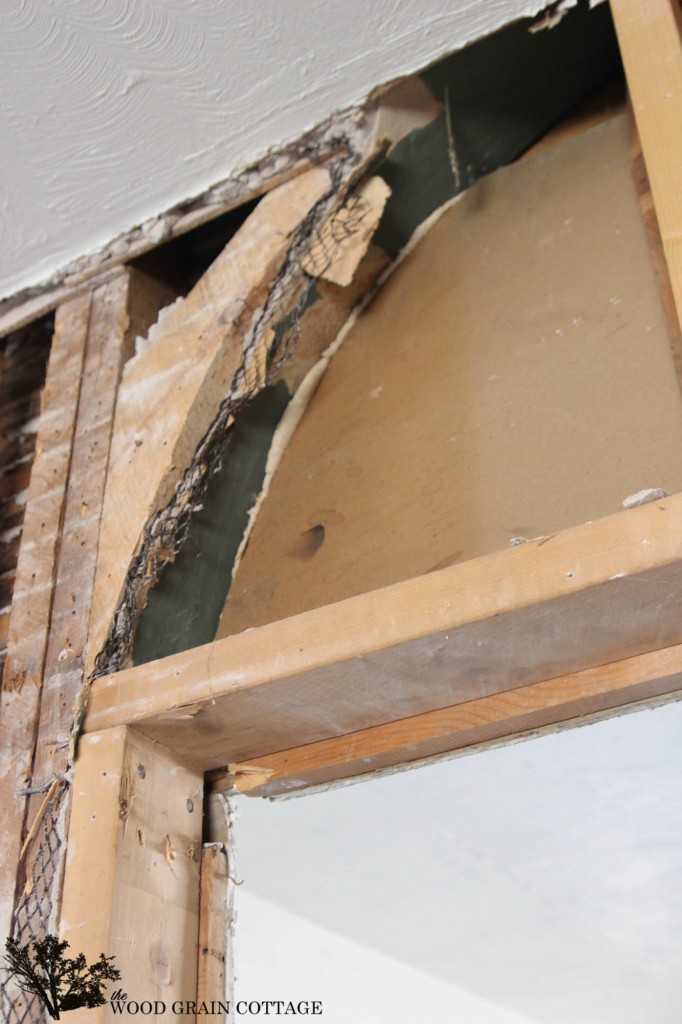 This house has had so many unexpected things pop up, just like an additional doorway in the second bedroom. And speaking of the second bedroom, here's what it looks like…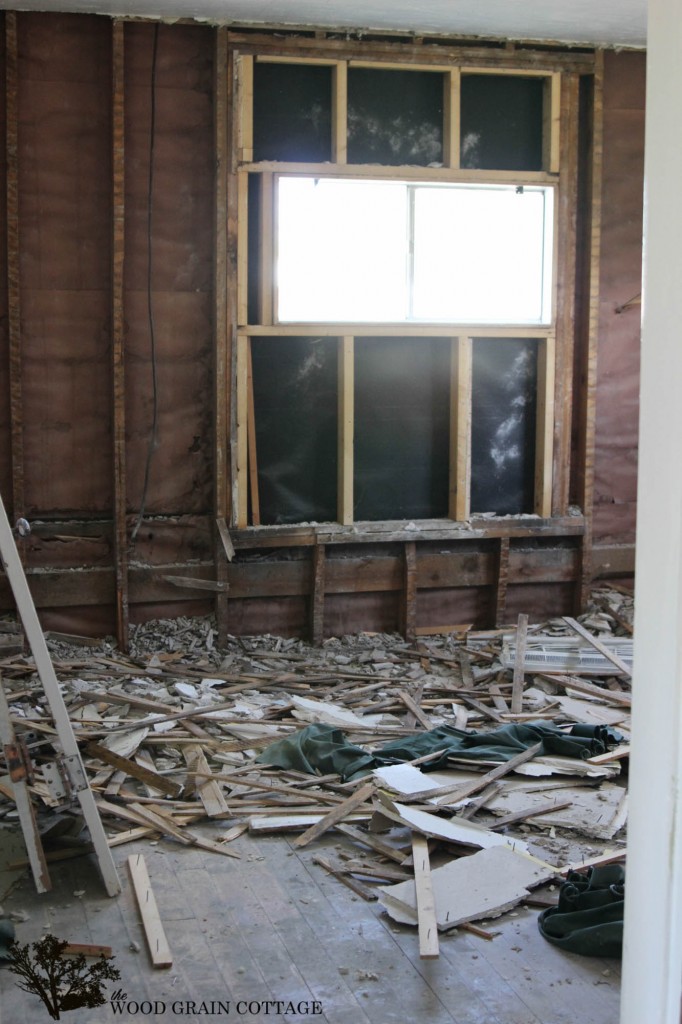 And do you remember that stone fireplace surround in the living room?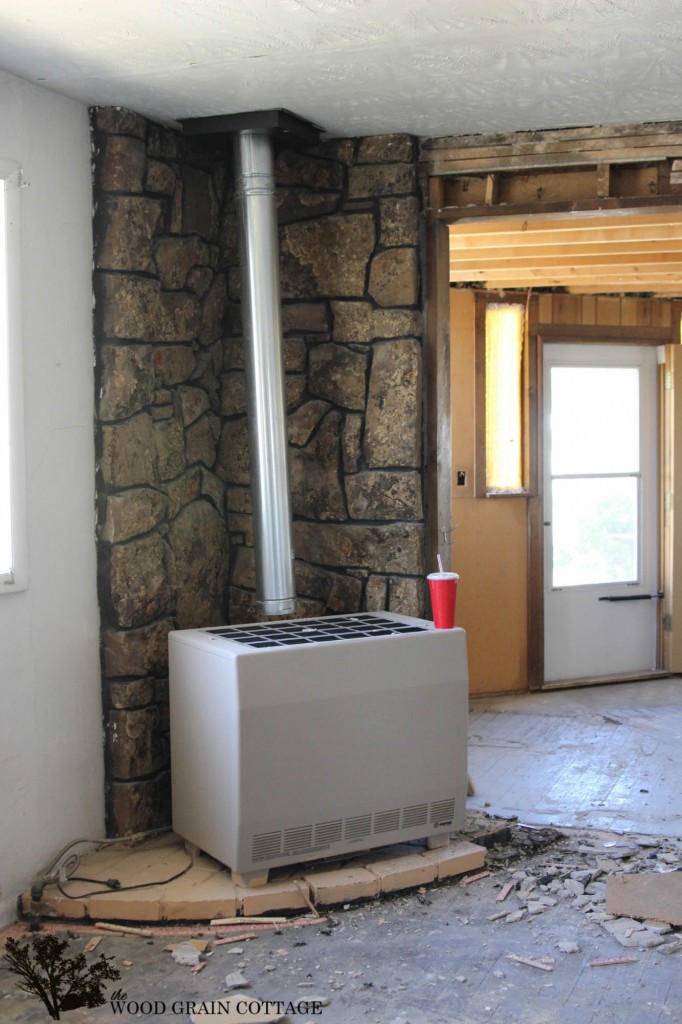 Well, it's gone…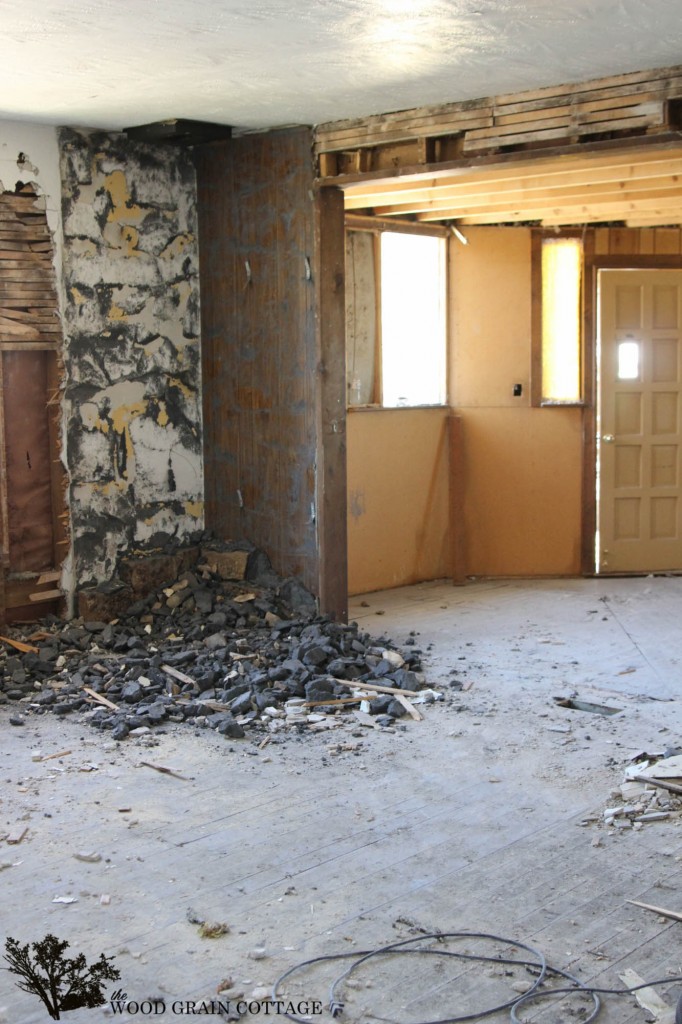 And the hallway bathroom that looked like this…
Well, it's now this…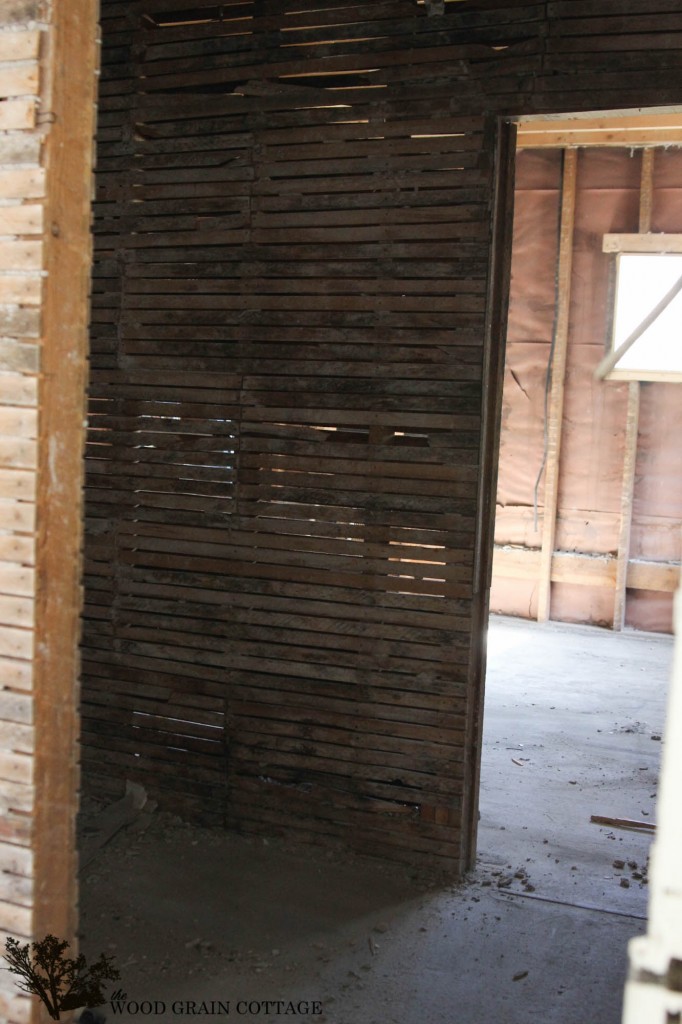 We knew we'd have a few unexpected things pop up, and while we really didn't want to rip down as much lath and plaster as we have, we know it's the right thing. Whoever buys the house will be happy.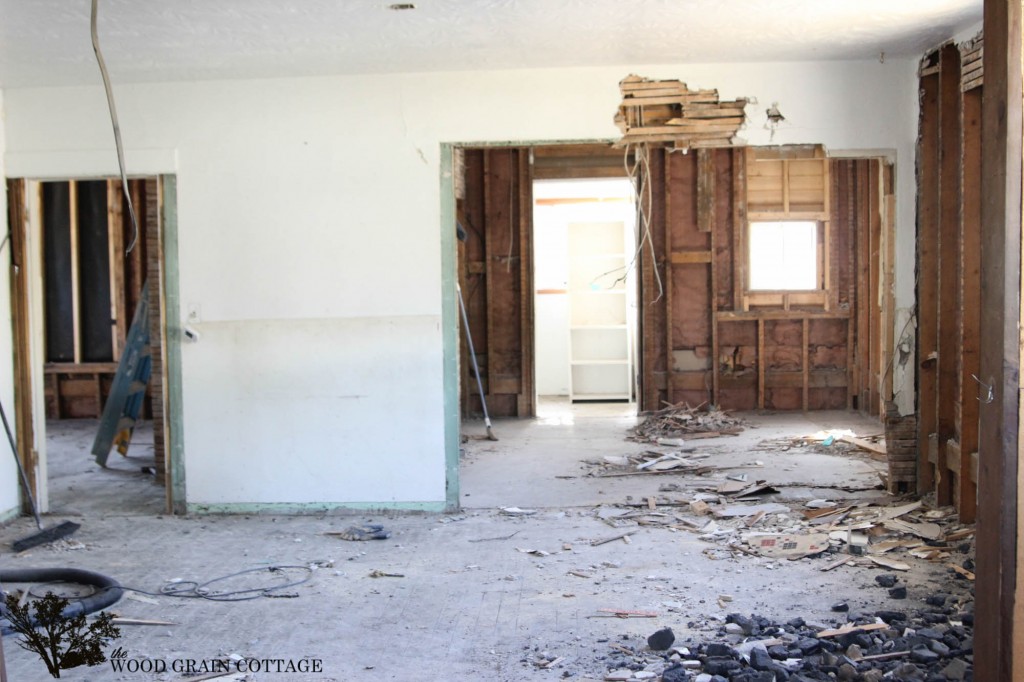 The inside is coming along great… now we just need to get a plan going for the outside…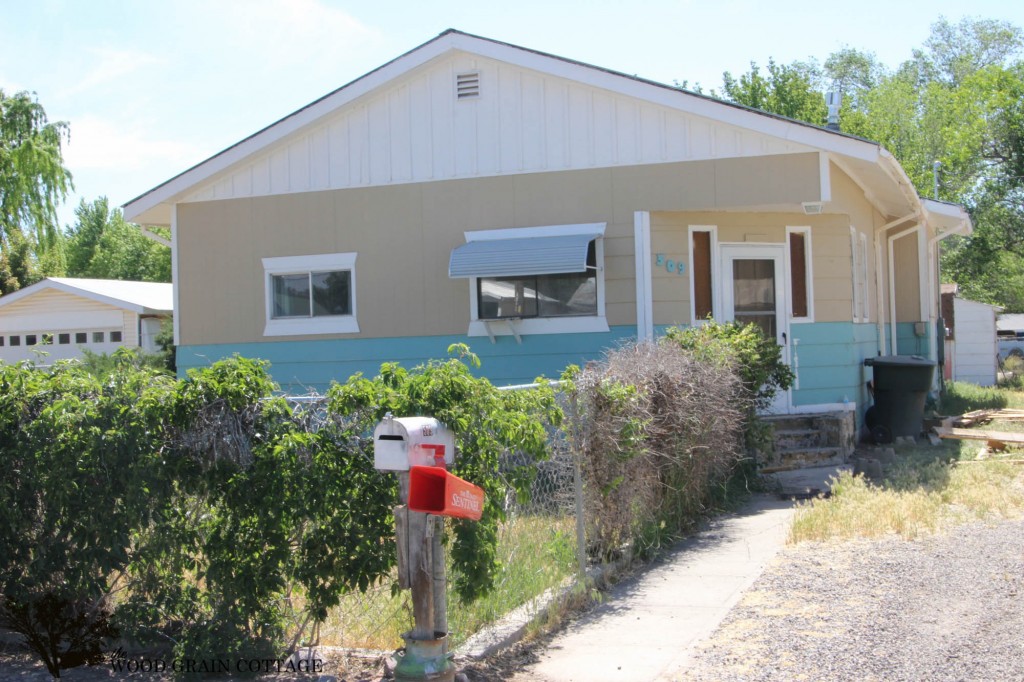 We already ripped off the very awkward front deck, and found the even more awkward concrete steps…
Suddenly we understood the need for the very awkward deck that was really just a trip hazard. We've been throwing around different ideas on how to spruce up the entry, as well as adding a bigger concrete patio/ front step, because, let's be honest, there's no way those steps are staying as is…
And now that we've finally settled on the master bathroom/ closet layout (Insert brain trauma here… things always look big until you actually start adding showers and vanities and toilets), we're spending a little bit more time focusing on what we're going to do with the hardwood floors we found underneath the sub flooring in the living room…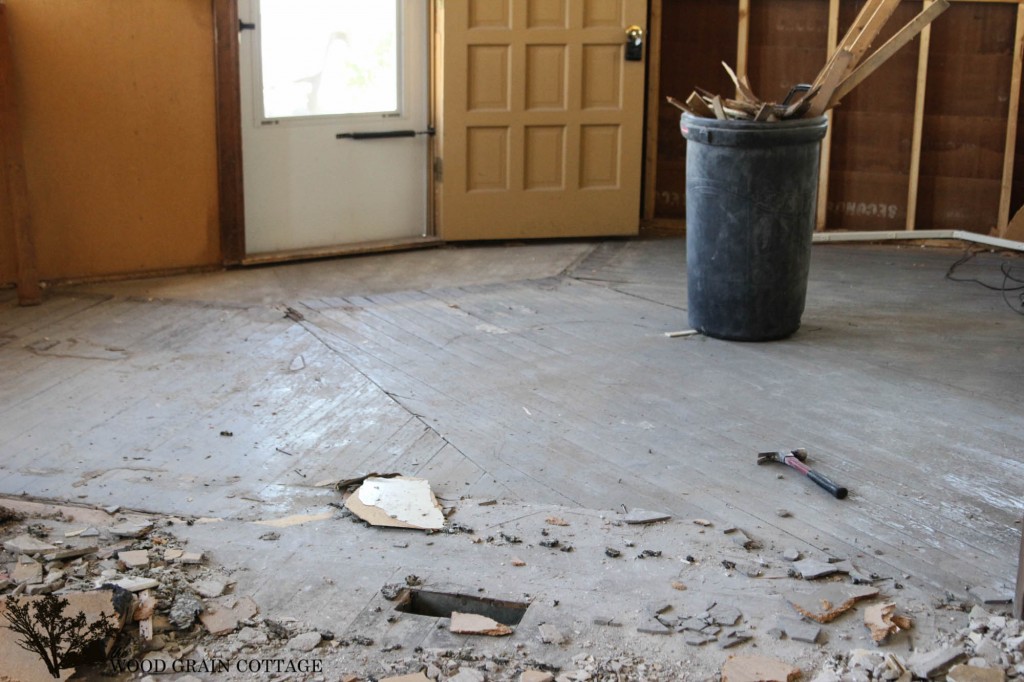 They go in three different directions, so we're not exactly sure what we're going to do with them until we meet with our hardwood fixer and refinisher. They're in pretty rough shape around the door and several boards will need to be replaced. I'm anxious to meet with him and see what he says. Until then, we're keeping our eyes open.
Also, I know several of you have asked if Anthony and I are doing any of the work ourselves. Honestly, other than Anthony looking at the house before everything was a done deal, he hasn't been back yet. Farming is in full swing and he's one busy guy. He'll make an appearance once we get all the demo done, but this little fixer upper is my mom and I's baby. It's been fun to have this project consuming both our brains. 😀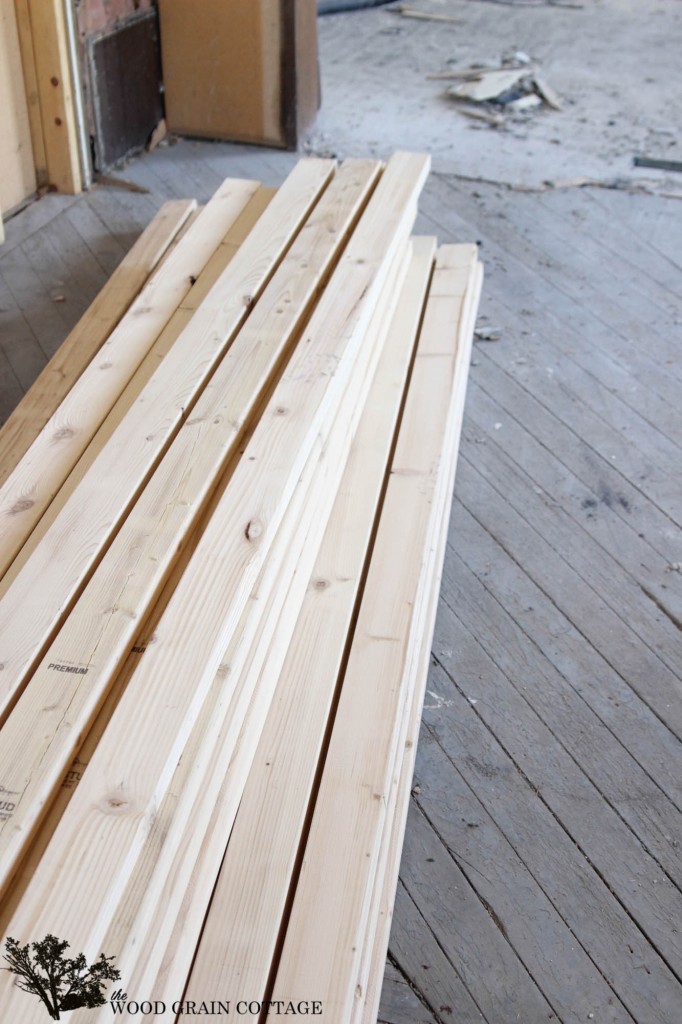 A few big things are about to happen. First, framing. Second, electrical. Third, plumbing. Big updates coming soon. This place might actually start looking like a house again. 😀

P.S. The new front door, and all the windows, have been ordered… They should be here soon!