One of my favorite things about blogging, is that it's our journal. I get to look back at where we started, how far we've come, and the dreams we continue to build. I can honestly say, without a doubt, that I never thought I'd be opening an online shop. If you would have told me 5 years ago what I'd be doing today, I would have laughed. It's not something I ever saw myself doing, but I've been following my heart, my prayers and the guidance I've been given and I know that I shouldn't be doing anything else.
So, with all of that in mind, I wanted to make sure I documented our process of how we built our online shop, and not just for me, but for you as well. It's important to follow dreams, to work hard for something you love, and to keep pushing the glass ceiling.
These past few days I've felt as if I've been spinning. My to do lists have never been longer, and with that I was feeling completely overwhelmed with everything that I needed to accomplish. And in my moment of spinning, I wasn't getting a single thing done.
In true Shayna fashion, I called my mom for support. She came over and I vented my frustrations, my fears and the unknown. Ya'll, starting this business has pushed me on so many different levels. My comfort zone has been stretched, and it keeps getting bigger. And it's a wonderful thing, minus the teary cry session of feeling as though I wasn't going to be able to handle it all. And that mom of mine, she couldn't have been more encouraging. She knows just how to soothe me. She knows just how big I dream. And she also knows that I strive to make things perfect. As soon as I let all my fears out, I suddenly felt better and could start moving forward with all the things I needed to do. Weight lifted.
One of the things I was stressing about, was getting our online shop set up in a space that I would feel creative in. Being such a visual person, it's hard to imagine setting up shop in a dusty, dark loft. I couldn't even think about it, let alone do it, so I knew we needed to have the area finished. And that's exactly what's happening. Today. They're up there right now adding sheet rock and getting ready to texture the walls. I can't even tell you how excited I am.
For the last few weeks I have been spending countless hours in our loft above the garage/ workshop, purging and making piles of items we needed to keep, throw away and donate. Yesterday I took an entire truckload of stuff to donate. It felt wonderful.
So, now that we have a semi-blank slate, here's what we're starting with…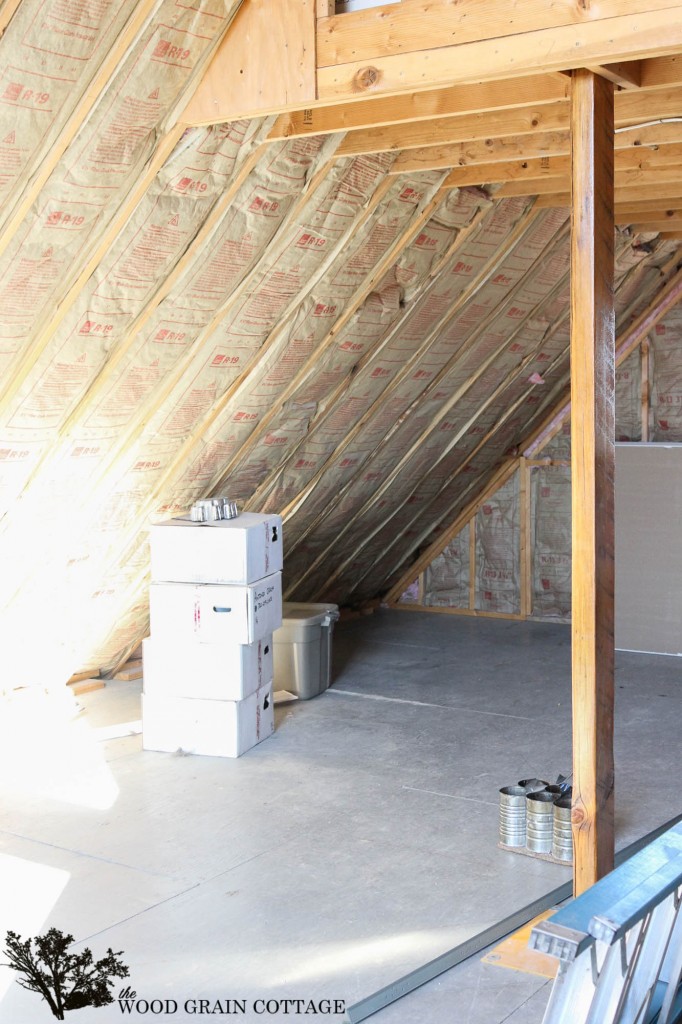 It's such an amazing space and I have so many plans on how to make the most out of the A Frame structure. A bit tricky, but I welcome the challenge.
After doing a bit of brainstorming with Anthony and a friend, I've got it figured out and can't wait to get started on building our shipping counters, product storage space and our desk area. My wheels are spinning!
Yesterday they delivered the drywall, and that made it all very real. This is happening.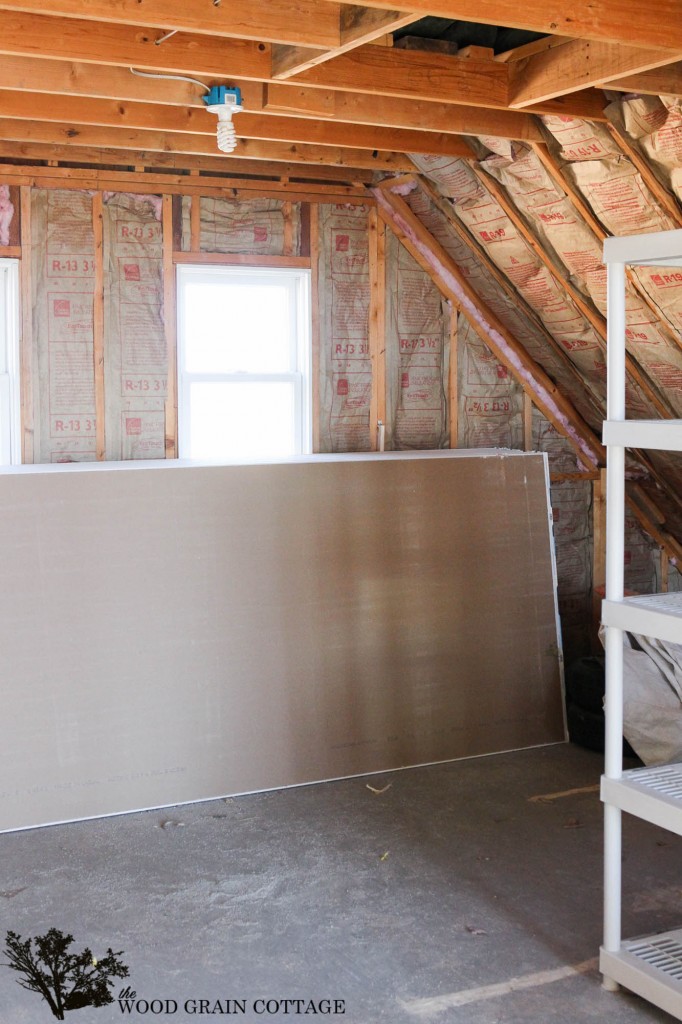 I've spent quite a lot of time up there dreaming. And there is so much potential it makes my heart skip. I can't wait to put my touch on it and really make it into our business area. In so many ways, this is a perfect set up for us. Anthony is able to build everything right below me, and I can take it up the stairs, add it to our inventory list, then pack and ship it all in one convenient space.
And I can't forget to mention the gorgeous windows. There's so much natural light that flows through them. And the view is spectacular. Sorry for not doing a better job of capturing it, but it looks out over our fields and the mountains. Sunsets are simply amazing…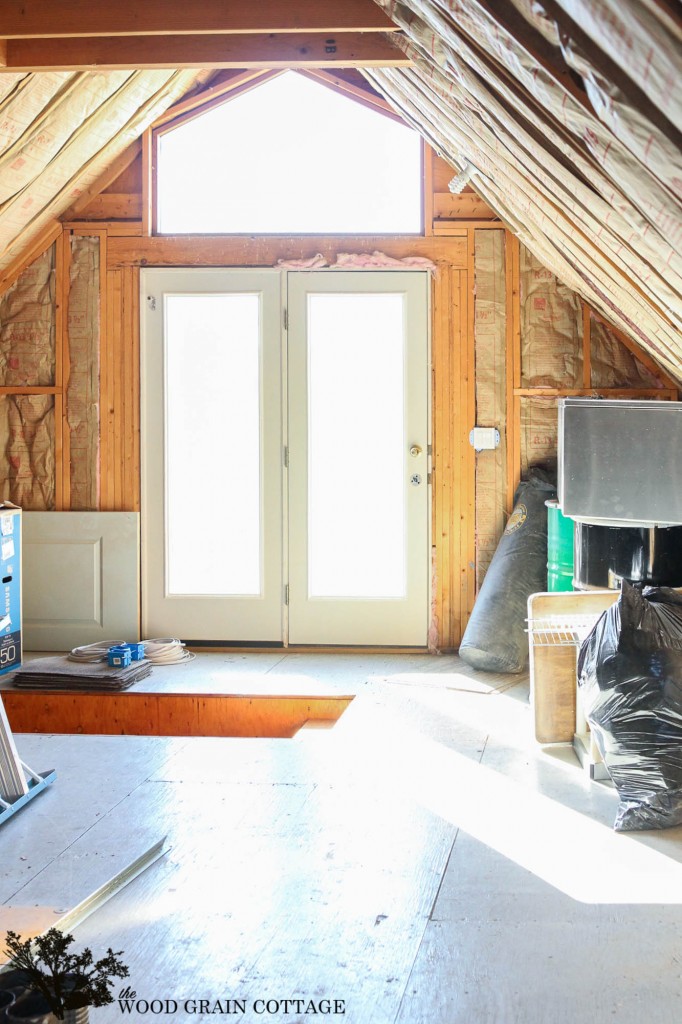 We're lucky enough to have an additional storage space in the loft too, so after I sorting through our items, everything we needed to keep went up in the loft…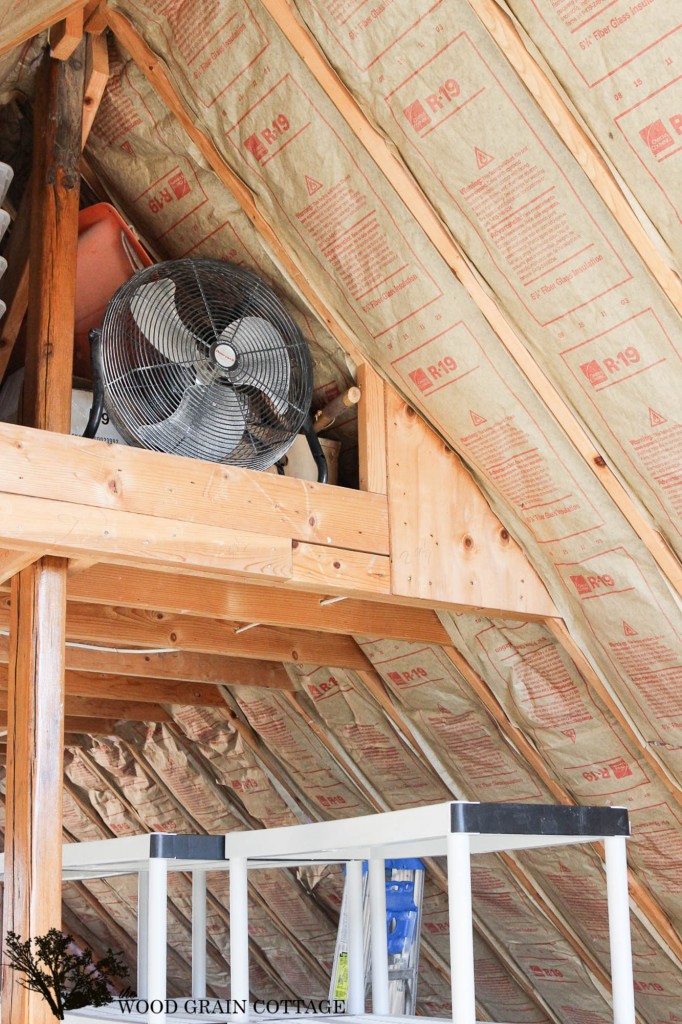 And now that the majority of that is out of the way, I can really start planning my next steps. The drywall and texturing will be done soon, so I've been gathering inspiration, choosing paint colors and planning with Anthony exactly what we're going to be building for storage and shipping.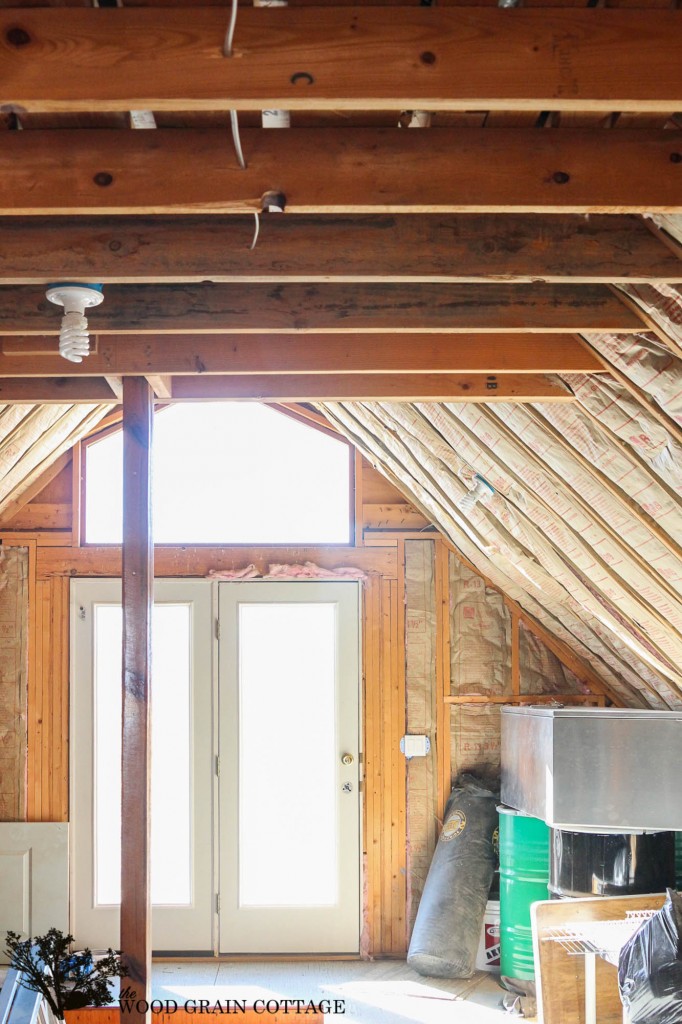 And I must say, while I am a complete neutral girl, to my very core, I do plan on bringing in a few different elements/ colors that we don't have in our home. Don't worry it's not going to be extreme, and you'll probably laugh when you see it come full circle, but it's going to be fun mixing it up a bit.
Stay tuned, the next time I post pictures of our loft, I should have drywall to share. So exciting! 😀