I mentioned yesterday how much I've wanted to give our breakfast nook table a makeover. It's felt really "orange" to me lately, and that doesn't really work. When I found new chairs for the table, I finally had the push I needed.
I gave the table a makeover.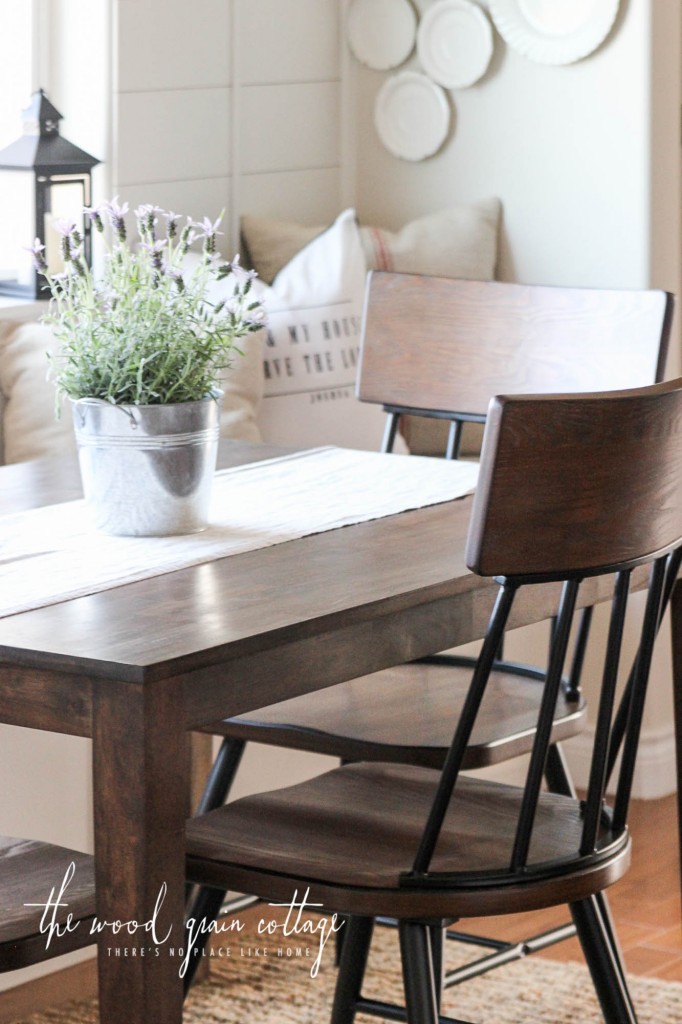 Really, the process was pretty simple. It was just time consuming. Here's how it got a new look…
First, I started by sanding the table and legs. This was easily the most time consuming part. To begin, I used a coarse sand paper, and then finished the table with 220 fine grit sand paper. Let me just tell you, this table is smooth.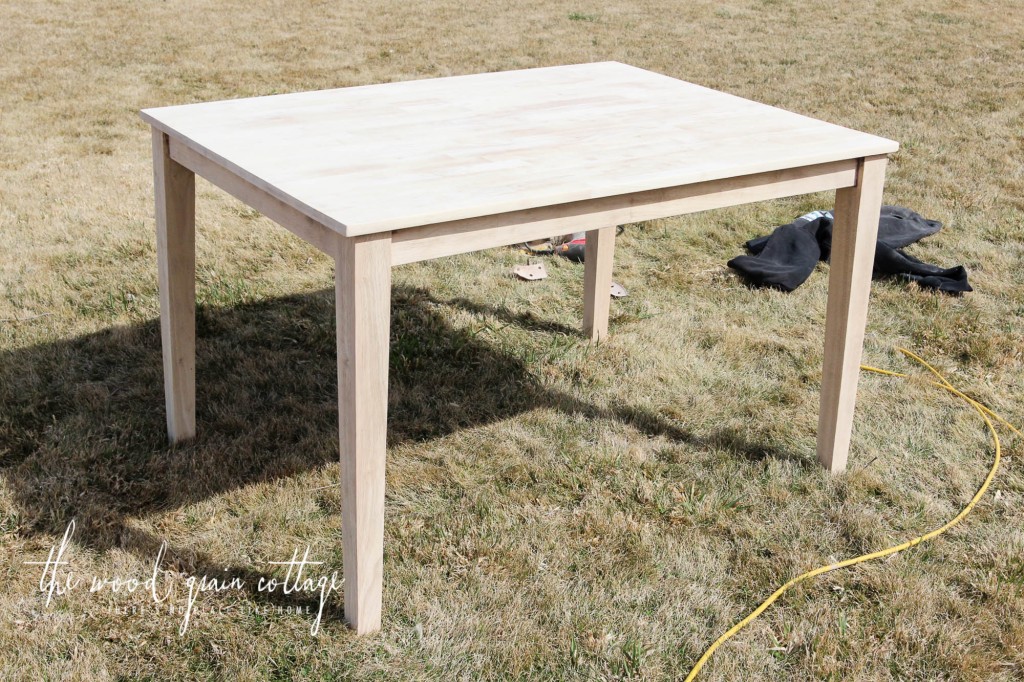 The hardest spots to sand, were right in the corners, but I got them enough you can't even tell. Plus, I used a dark stain, and that helped too.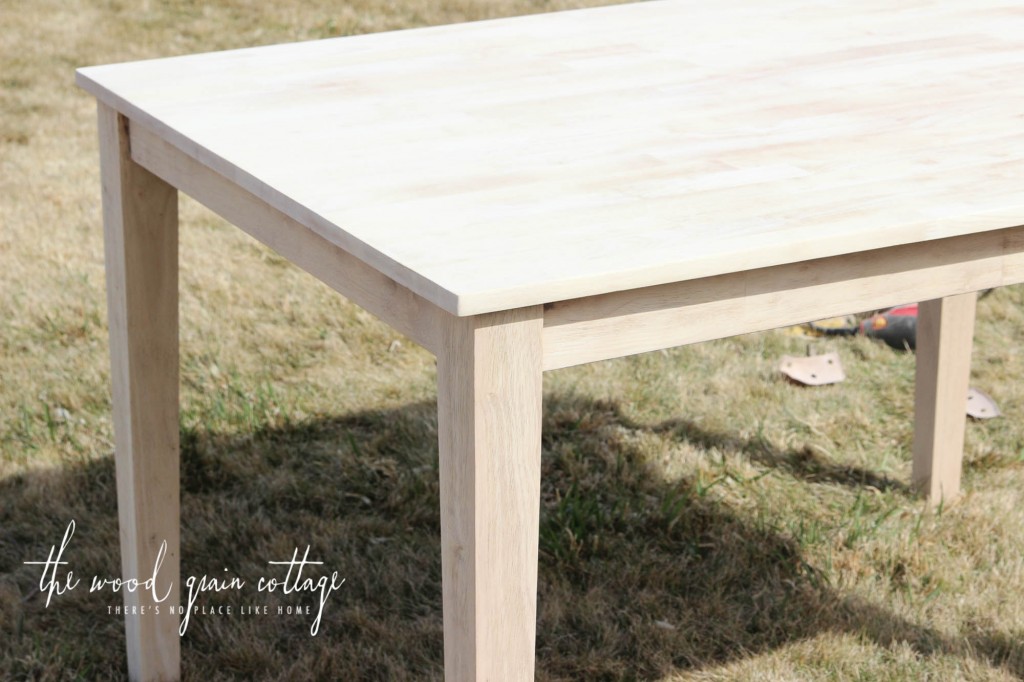 I took one of my new chairs outside, and started staining a small section of the table. I didn't want to stain the whole thing if the colors didn't march, so having the chair there as reference really helped. I knew it was going to be okay.
I applied stain, Dark Walnut by Minwax, to the whole table. The freshly sanded wood took the stain like a champ.
Once I finished staining, I wiped the entire table down really well, and let it sit outside in the sun. Not only did the table dry really fast, but it was able to lose some of the horrible smell from the stain. Win, win! To finish the table, I decided to use Maison Blanche's Clear Satin Varnish.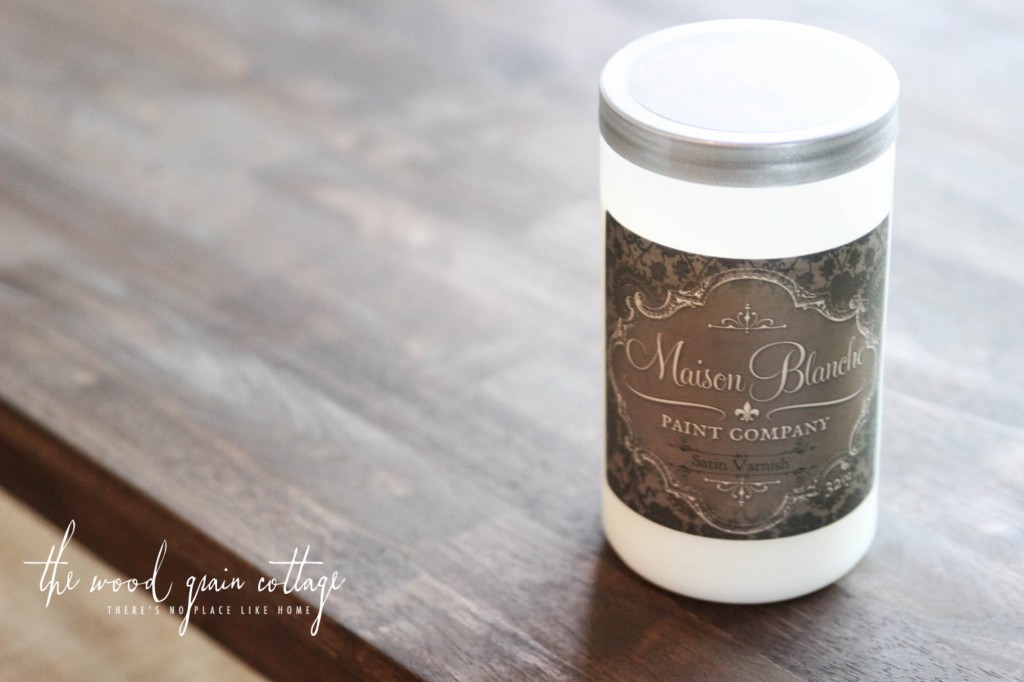 I must say, I have used the clear satin varnish in the past, and was very impressed, but this time I used quite a bit of it and there was minimal odor. It worked perfect.
I started by brushing on a light first coat of the varnish…
And finished with the second coat, allowing plenty of dry time in the middle.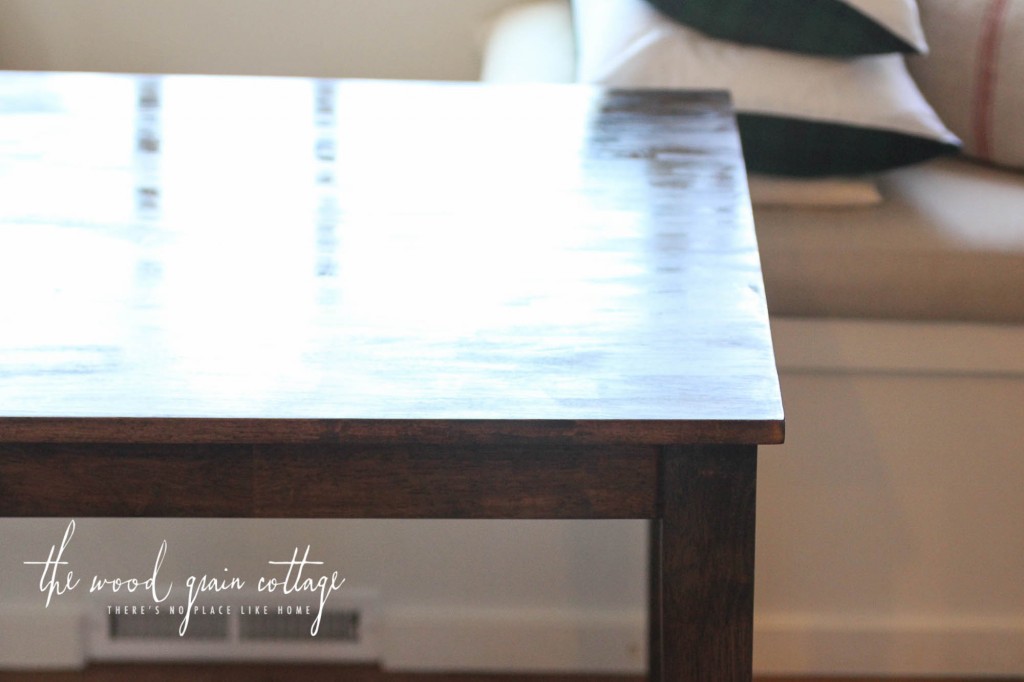 For the legs, I decided wax would be a good option. I used the clear wax and rubbed it all over the legs and frame. The top was the only thing that received the varnish, and I'm curious to see how well it holds up over time.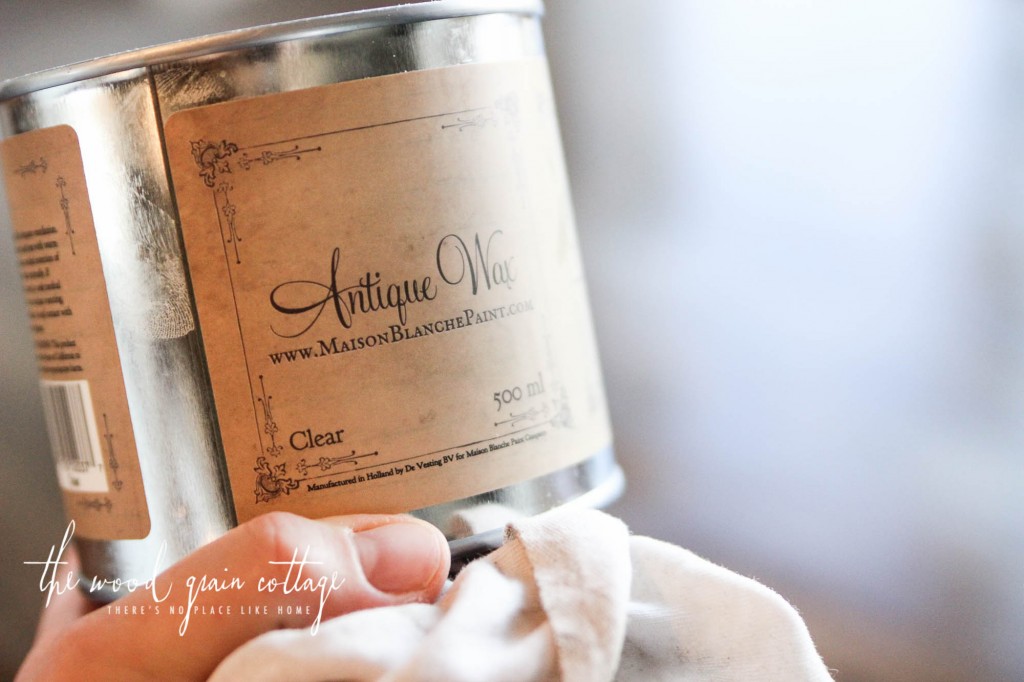 With that, the table was done. I let the varnish sit for a few hours before adding anything to the table top.
I must say, the dark walnut color matches the chairs perfectly…. I was honestly a little bit surprised it matched so well.
It's like they were meant to be together…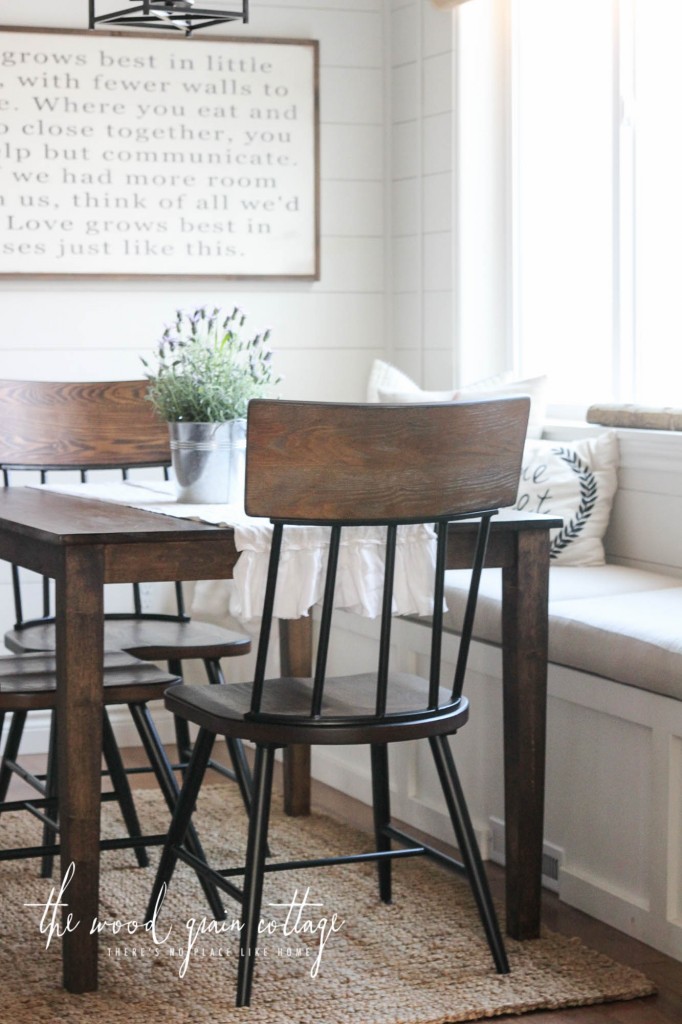 I was a little bit worried the table might look out of place, but it most definitely doesn't. If you didn't know, you'd never guess they're not a set.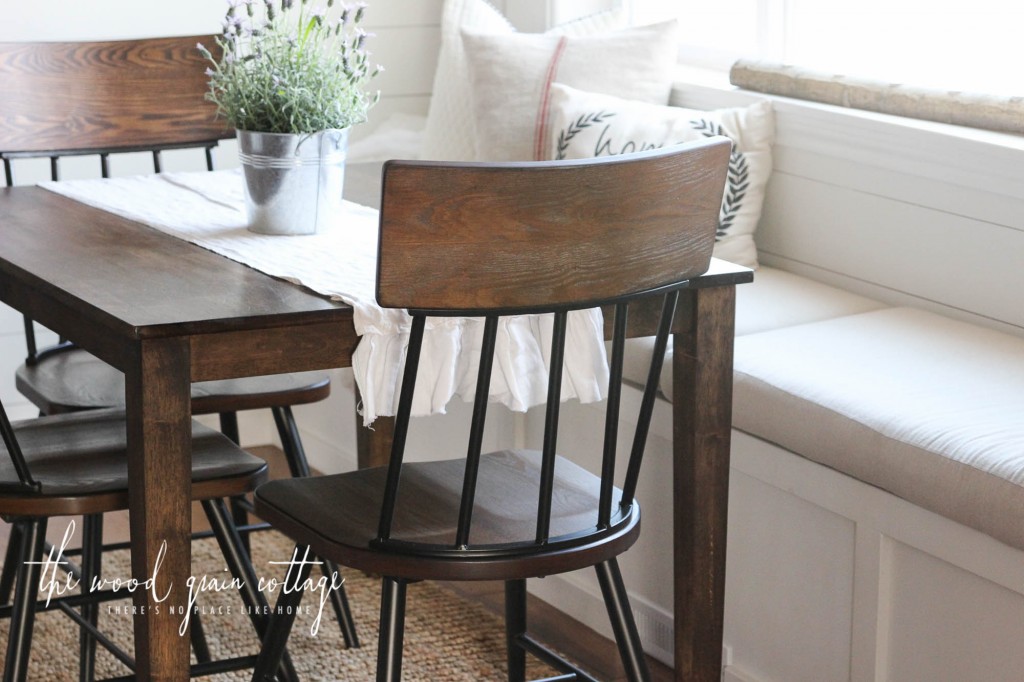 If you have a table, or piece of furniture you're thinking about renovating, don't second guess yourself. Trust your gut and go for it.
My only regret? Not doing this sooner.
For more details about the products in this post (and step by step instructions), you can check out Maison Blanche's You Tube Channel. There's lots of great information and tutorials. To buy the products, see the list of retailers here.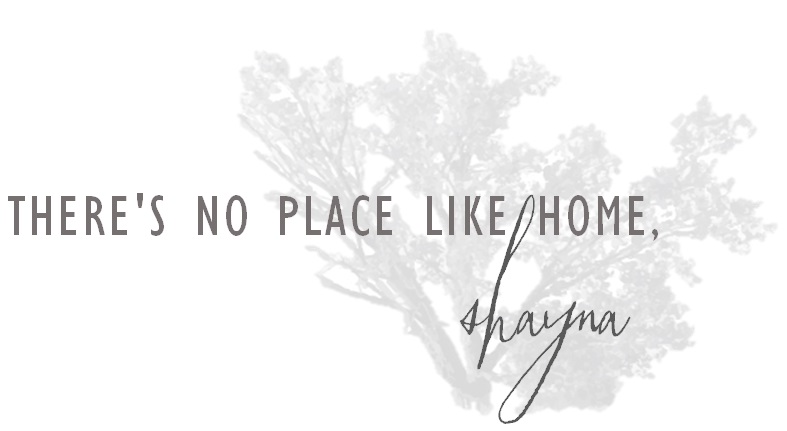 P.S.- I received product and/or compensation for reviewing Maison Blanche Paint Company products. However, all opinions about their paint, finishing products and my table makeover are my own! For my full disclosure policy, click here.