Hey there!
I'm back with another update for the breakfast nook. This little space has been making some serious progress…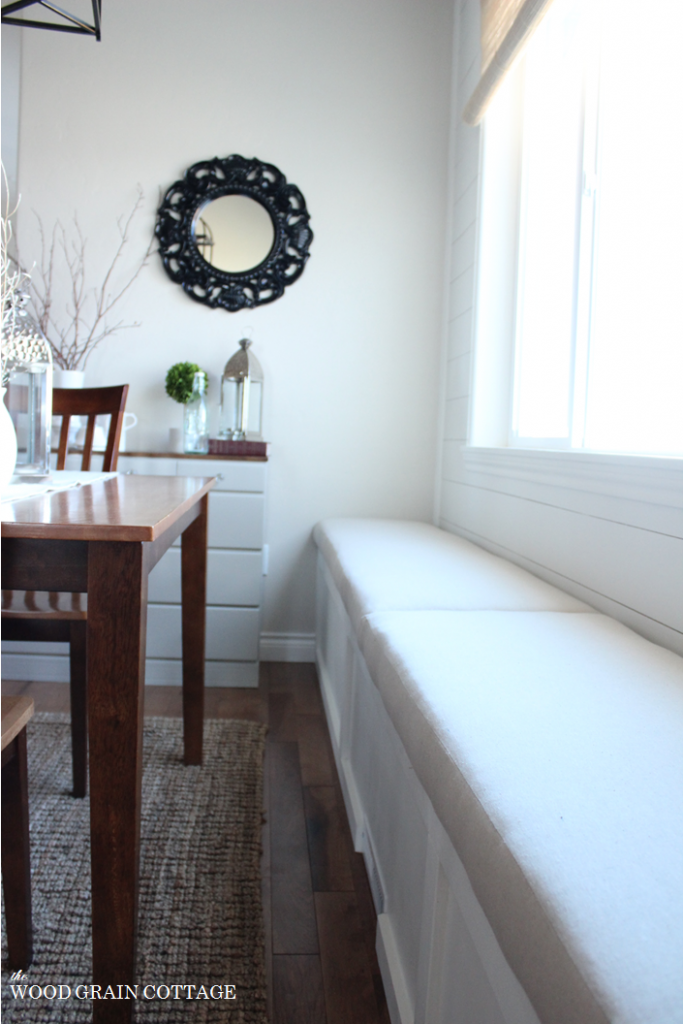 Originally, I thought that I would break out my sewing skills and whip up a cover for the bench cushion. I was all about doing it myself… I mean, with the help of my grandma. She's got serious sewing skills.
But, after she came over and we went over my idea, she suggested that for the best results I take it to the local upholstery guy. And because I really didn't want the cushion & cover to look poorly done, I went with her suggestion.
I gathered my fabric, foam and measurements and headed out. When I dropped everything off the gentleman told me he would have it completed the end of the next week. We agreed on the price and I left happy.
Well, the end of the next week came and went. Then the next week. And then another week. I called several times and was given the same answer, "It'll be done soon". Vague, huh?
A month later I got the call to pick them up. I was overly anxious to get them home. Seriously, at this point I could have made them myself…
When I got home I put the cushions in place and…. they were too long. Perfect! I was so mad, but convinced myself this was a very minor problem to have.
The next day I packed the cushions back to the car and headed to the upholstery shop. Luckily, when I dropped off all my supplies I had made a drawing showing the exact dimensions of the cushions. Smart lady. He made them wrong!
A day later I had the cushions back at home. And they fit. Thank goodness. I might have lost all sanity.
I'm so happy to have them back. They look wonderful!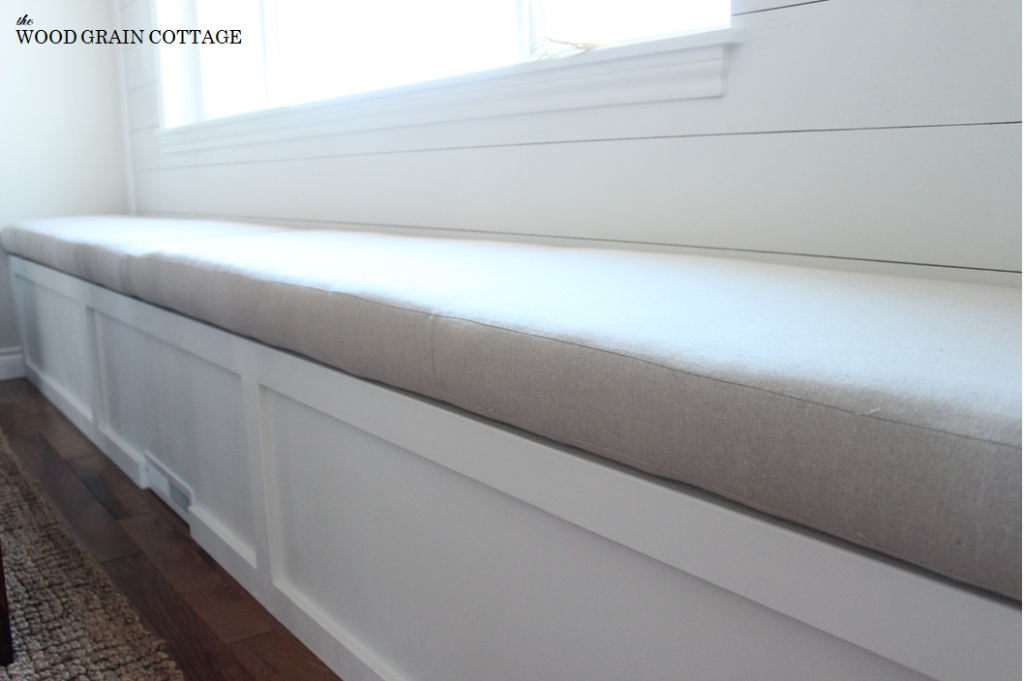 And the texture of the fabric is so yummy!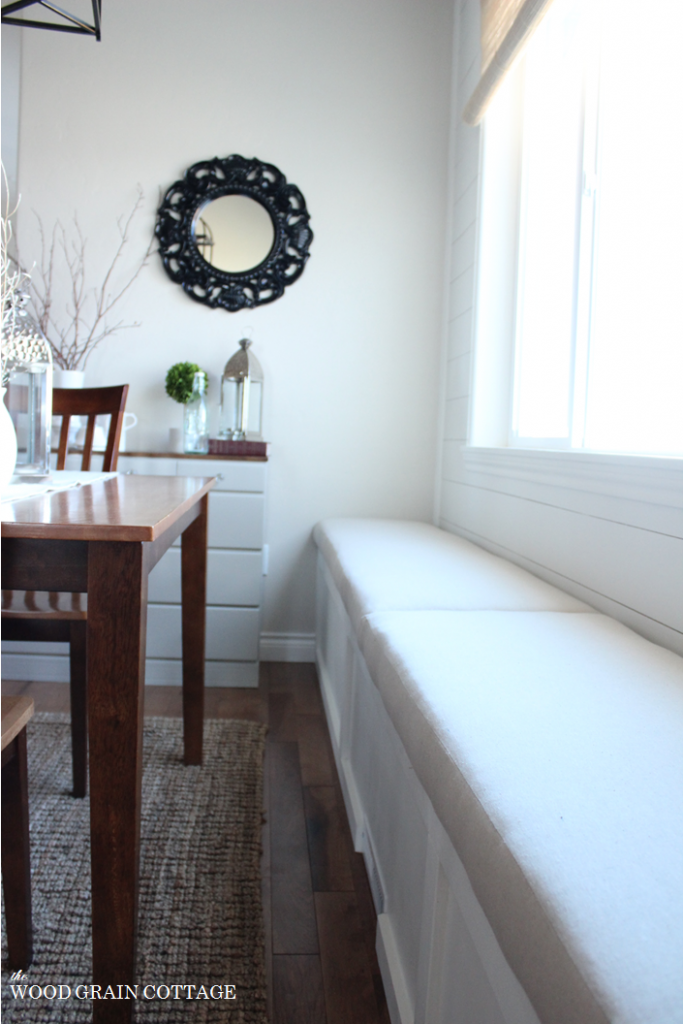 Now that the cushions are done, I can get busy sewing pillow covers. I've been waiting to make sure everything works together…
One more thing off the list, which means this room is almost done.

P.S.- Instead of using the foam from JoAnn's, or somewhere like that, I decided to save money and cut up 2 queen foam mattress pads. The upholstery guy shaped and glued them together, then wrapped them with batting. You can't even tell that I didn't use the expensive foam- and the price was cut in half ! They're just as sturdy too! 🙂