In preparation for The Vintage Whites Market, I knew there were a few new designs that I wanted to make & take with us. I kept imagining a tray that could be used as a breakfast in bed tray. Something that could make those morning breakfast, cold season bed time routines, or even just a normal everyday snack a bit better. And keeping with our love of wood products, I knew exactly what it would look like.
Here's our latest build…
I really love our stackable fruit crates, so I had Anthony build it just like that, (see that tutorial for the how to) only we didn't make the bottom portion of the crate.
We also adjusted the measurements of the tray to hold a full size dinner plate, as well as extra space to hold silverware, drinks, and all the other goodies that need to be included.
The finished measurements ended up being: 8″ tall x 14.5″ wide x 20.5″ long.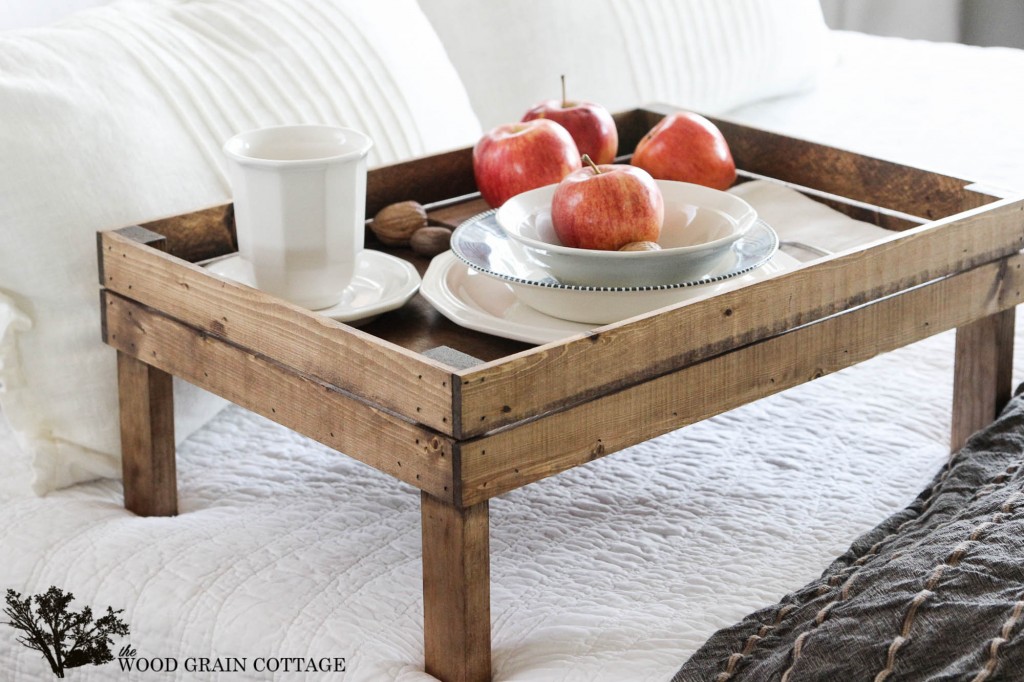 I also love that the tray is sturdy, it sits on our bed wonderfully, and it's easy to carry!
Plus, it's just pretty to look at. 😀
And I really love that it's versatile enough to be used for several other things. It's perfect for office accessories, pantry items, bathroom storage, coffee table decorations, etc. Those are my very favorite types of items… those multi-tasking pieces that can find endless amounts of use.
Now, stay tuned for more online shop info. The wheels are still spinning and we're still trying to get it all figured out. Needless to say, my to do list keeps growing… and growing! 😀