I figured since I've been MIA lately, a house update was definitely due. All I can say, is time sure does fly by when you're having fun, doesn't it? I feel like I blinked and the month of February is over and we're already into March. It's been busy. Really busy. Needless to say, we didn't move into the Willow House on February 1st. We could have, but there were so many different things that had us hesitating. We really didn't want to move in having so many major projects still left to finish… the floors being one of them.
Ultimately, we both knew we didn't have to move in by February 1st, but it sure would have been nice. Instead, we decided to pay an extra month of rent and keep working at finishing our massively long to do list. This past weekend though, we were finally able to move in and it's both exciting and nerve wracking. I'm definitely more of a "type A" personality and the thought of having so many unfinished projects just waiting to start and finish really makes me want to get overwhelmed and enter into panic mode… and I can't say that I don't at times, but luckily, I know that will only make the stress greater, so… I tell myself every day to think positive thoughts knowing all those unfinished projects really are temporary in the big scheme of things. We have a plan and budget in place to get it all finished.
I'll be sharing our "Moving In Home Tour" soon. Until then, here's a little peek…
The main thing we're both excited for (and a big reason we we've been pushing so hard to move in), is actually being able to live in one place. Over the past 5 months, we've been going to work every day, then spending our evenings working at the house, and then heading "home" with just enough spare time to eat dinner before passing out and starting all over again the next day. It's honestly been exhausting, but we knew what we signed up for when we bought this desperate house. If you've ever experienced what I'm talking about, you know how we feel. It's not a complaint, just more of a behind the scenes peek at what it's really like to gut a fixer upper yourself, while still having a full time job. Every single spare second has been spent on the house… and it's so nice to officially be able to call it home… even if there are loads of unfinished projects. Exaggerating, I am not. We'll have projects for as long as we live here.
On top of moving in, I also had my second oral surgery this week. Over a year ago, I bit the bullet and got braces. I hadn't lost two of my baby teeth, so my first surgery over a year ago was having them removed, and exposing my top canine teeth. Even though I've been going to an orthodontist since, those same teeth haven't wanted to move very much, so I had surgery to help coax them down… We're really hoping it helps and I'll be able to get the braces off soon. I've been spending some time resting up, but it's admittedly hard to rest when there's so many boxes staring at you… soon enough though!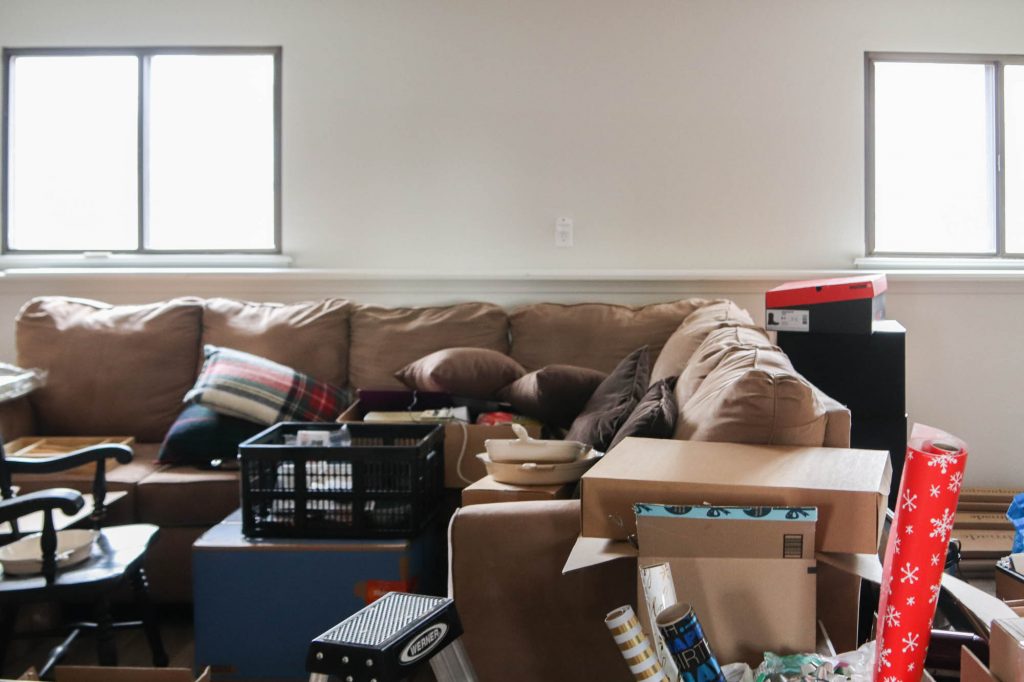 I know I have so much to catch you up on… and so many projects to spill the details on. More coming your way soon, I'm just pausing to catch my breath!