Months ago I found a sad little chair at the thrift store. With a price of $3.00, how could I not bring it home?
It was pretty beat up and I had to fill several holes and large gashes, but I'm totally and completely in love with the end results.
Who knew $3.00 could do that? I mean, really?
Here's what I started with… Plastic orange seat and all.
Deciding on the paint color was the hardest… I couldn't choose between 3 colors. So, I mixed them all together.
I mixed Ashwood (Benjamin Moore), White (Out of the can, Benjamin Moore) and Mourning Dove (Sherwin Williams). The result was such a pretty color!
After I filled holes, sanded and wiped down the chair, I started painting…
Once the paint dried, I grabbed my sanding block and started sanding a few spots…
Since the chair was already really beat up, I sanded over those "naturally" distressed areas.
For the back, I used my silhouette and made a stencil of 2009, the year Anthony & I were married.
I grabbed some acrylic paint and foam sponge and dabbed the paint over the numbers.
I pulled off the stencil, let the paint dry and then heavily sanded the numbers.
I used the same fabric as my ironing board cover for the seat. To see how I recovered the seat, see here.
Goodness I love those black & white stripes.
The distressing adds such a nice touch…
And I love the back with the addition of the numbers.
It's a happy surprise!
I am loving my paint mixture…
It's such a pretty color…
And it looks perfect against my stripes!
This little chair has come a long way.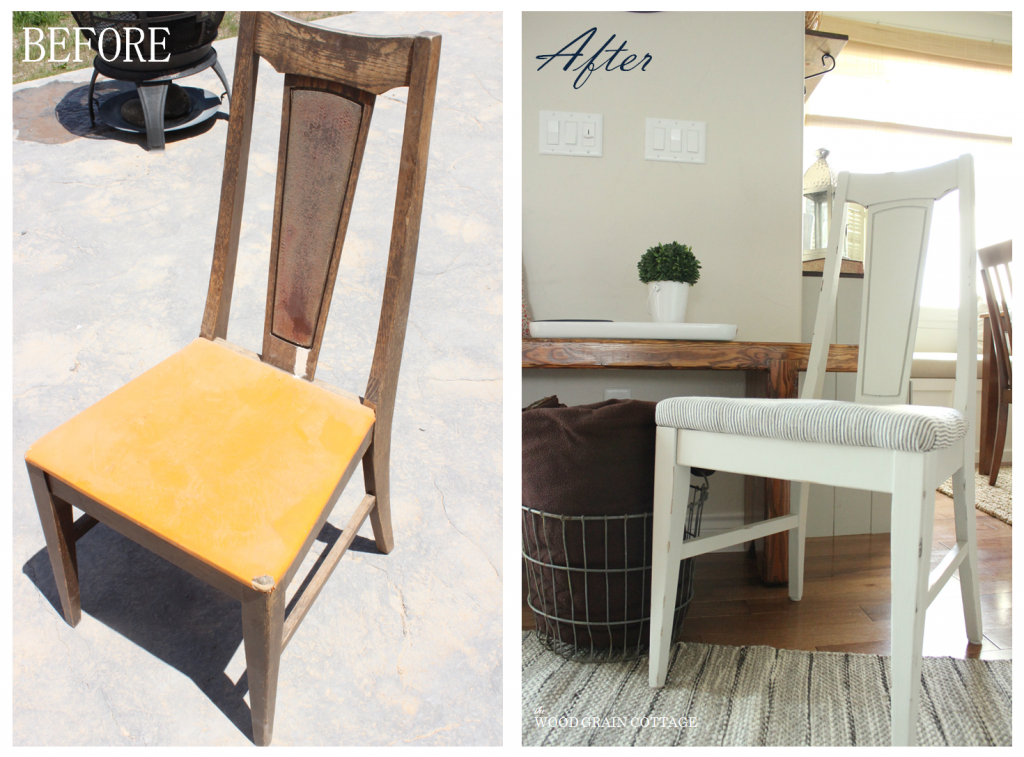 This little chair of mine… I'm gonna let it shine…. Let it shine…. Let it shine… Let it shine!
That was just for you!