Oh boy! Today is your lucky day! I have partnered up with 30 other amazing blogger to help kick off summer with an awesome Patriotic celebration giveaway!
That's right, you could be the big winner of a $310 Target Gift Card! I know I wouldn't have a problem with that… every time I walk into Target, I have to set restrictions for myself. Me likey Target. 😀
But on top of the gift card, we've all set out to challenge ourselves by creating a patriotic project or recipe without using the traditional red, white and blue color scheme! How fun is that?! For the next four weeks, all 30+ of us will be sharing our projects! I can't wait to see all of them!
I'm scheduled to share my project on July 1st!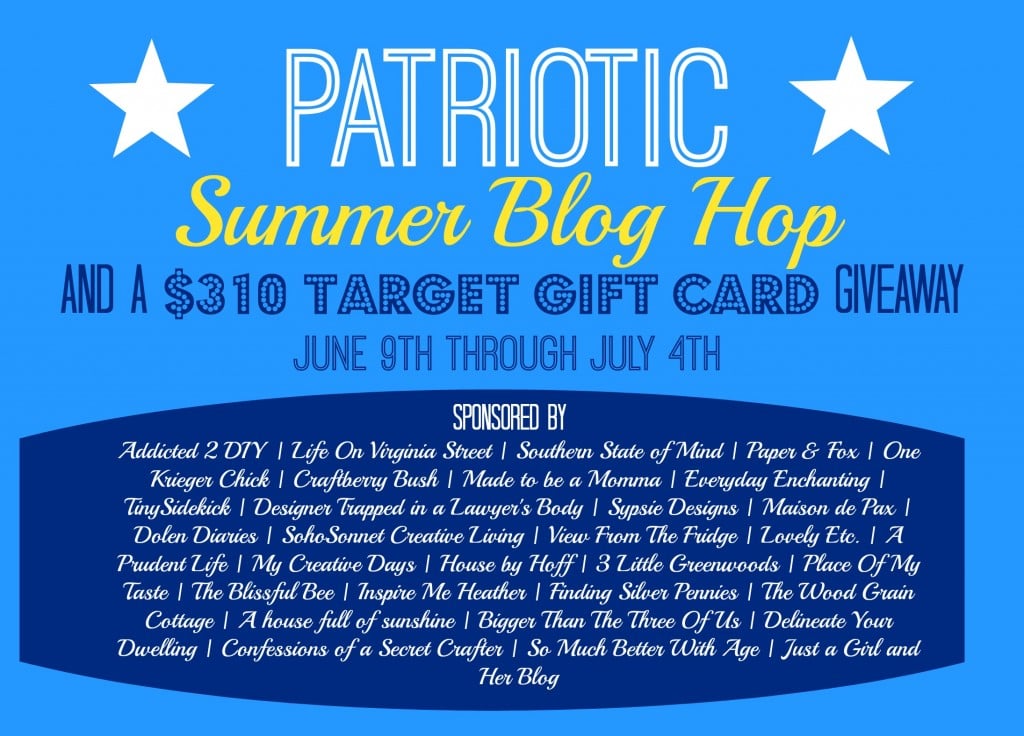 The giveaway starts today and ends on July 4, 2014 at 11:59 pm. Here's how to enter:
Now, let the Patriotic ideas begin! Stop by these great blogs to see all of the week 1 projects: Addicted 2 DIY, Life on Virginia Street, Southern State of Mind, Paper & Fox and Designer Trapped in a Lawyer's Body.
Happy Monday & Good Luck! 😀